Last Updated on May 25, 2023
As most artists would agree, you can only harness a pigment more effectively if you understand it. That includes knowing what the pigment looks like, the emotional attributes associated with it, and how you can match it with other colors to create spectacular artwork.

This article looks at one of the most abundant yet frequently overlooked colors, such as burnt umber.
Introducing Burnt Umber
To understand burnt umber, we should probably back up a bit and familiarize ourselves with the umber color. It has the hex code #8A3324.
Umber is a natural brown pigment made up of ferric oxide and manganese oxide. The color is not to be confused with amber despite the near-similar pronunciations.

Amber is a bright, warm color that sits midway between yellow and orange. This particular color resembles the appearance of fossils formed from the resin secreted from the bark of a now-extinct tree species, which is unsurprisingly also called amber.

The umber color exists in two forms, namely raw umber and burnt umber. Raw umber is the natural form of umber while burnt umber is the pigment's calcined form.

Calcination refers to a process where a substance is chemically and thermally treated. The method is mainly used in treating natural ores to rid them of impurities or volatile compounds. Ideally, a substance is subjected to high temperature conditions and restricted oxygen supply.
The idea is to change its chemical composition without necessarily melting it.
What Color Is Burnt Umber?
The hue generally takes on the same color as raw umber – brown. However, this particular form of umber is a very intense red-brown color.

The difference in color between raw umber and burnt umber has everything to do with the calcination process involved in extracting burnt umber naturally.

Calcination dehydrates the iron oxides present in raw umber. The process consequently converts the substance from its natural pigment of brown to a more reddish hematite, also known as anhydrous iron oxide.
What Colors Are In Burnt Umber?
Red is the most dominant hue in burnt umber. However, there are also noticeable brown undertones.

To break it down further, burnt umber can contain red and green or red, black, and yellow depending on the color system used to create the pigment. Note that brown is a product of mixing red and green if you're using the RGB color system or red, black, and yellow if using the CMYK color system.
Other Shades of Umber
Raw umber and burnt umber are the two major forms of umber. However, this earth pigment can come in many other tones. The appearance of each shade depends primarily on the proportions of the iron oxide and manganese oxide in the compound.
Autumn Umber
Autumn umber is a dark-orange color with more red undertones than burnt umber. The color has shades ranging from red to orange and brown, making it perfect for painting autumn scenes.
Light Umber
Light umber appears chalkier than burnt umber. It's a favorite choice of interior designers due to its warmth and elegance. The color also blends well with neutrals like white, tan, and beige for contrasting effects.
Orange Umber
This shade of umber is dark with a brown undertone. It lies exactly midway between red and orange on the color wheel.
Is Burnt Umber a Primary or Secondary Color?
Burnt umber may be classified as a tertiary color. That's because it's mostly a product of the primary color red and the secondary color brown.
Is Burnt Umber a Warm or Cool Color?
Most earth tones are considered warm colors, and burnt umber is no exception. Besides, this pigment comprises primarily red, a renowned warm color.
Is Burnt Umber on the Color Wheel?
Umber is found on the color wheel between red and orange. Therefore, it goes that burnt umber is also on the color wheel. This shade of umber would be found closer to red due to its darker hues.
Origin of the Word Burnt Umber
Burnt umber is one of the oldest colors both in terms of human use and official recognition. The first documented use of the phrase "burnt umber" as a color name in the English language was in 1650.

Now, the 'burnt' reference in the phrase "burnt umber" represents the process by which this pigment is naturally obtained. But what does 'umber' mean?

'Umber' derives from the Italian word 'terra d'ombra,' which loosely translates to 'earth of Umbria.' Umbria is a mountainous region in central Italy where natural umber pigments were originally mined on a large scale. The region borders Tuscany, Lazio, and Le Marche.

The word "umber" may also relate to the Latin word 'umbra,' which means 'shadow.'
History of the Burnt Umber Color
Burnt umber is nearly as old as umber – the main pigment where it's extracted from. But as already indicated, the word was not officially incorporated into the English language until 1650.

Humans have used umber for thousands of years. Umber was actually one of the very first pigments to be discovered. The pigment occurs naturally alongside carbon black as well as red and yellow ocher.

Archaeological evidence of umber usage found in cave paintings has been dated as far back as the Paleolithic period.

However, interest in umber declined in the Medieval Ages as artists during this period favored more distinct colors like red, blue, and green as opposed to darker brown pigments.
Evidence that European artists preferred other pigments to umber during the Medieval Ages is best found in the works of Renaissance writer and painter Giorgio Vasari (1511 – 1574), who described the pigment as being relatively new during his time.

Umber became a hit during the Baroque Period, where the pigment was widely used in the chiaroscuro painting style for its dark shades. Besides its rich dark tones, umber also stood out from other shades of brown in that it dried more quickly. Examples of famous painters that used umber pigments include Caravaggio, Rembrandt van Rijn, and Johannes Vermeer.
Among the most notable paintings featuring umber completed during this period include The Night Watch (1642) and The Return of the Prodigal Son (1663 – 1669) by Rembrandt, and The Milkmaid (1650) by Johannes Vermeer.

Umber pigments would again see a decline in popularity from the second half of the 19th-century. This was due to widespread rebellion by Impressionists who denounced the use of earth colors for their dullness. Some artists like Camille Pissarro went as far as ban umber and all other earth colors from his palette.
The situation escalated further into the 20th century when synthetic iron oxide and manganese oxide slowly began to replace natural umber pigments. While natural umber is still being produced in countries like Cyprus, most of the umber paints available in your local hardware are likely produced from synthetic iron and manganese oxides.
Meaning of Burnt Umber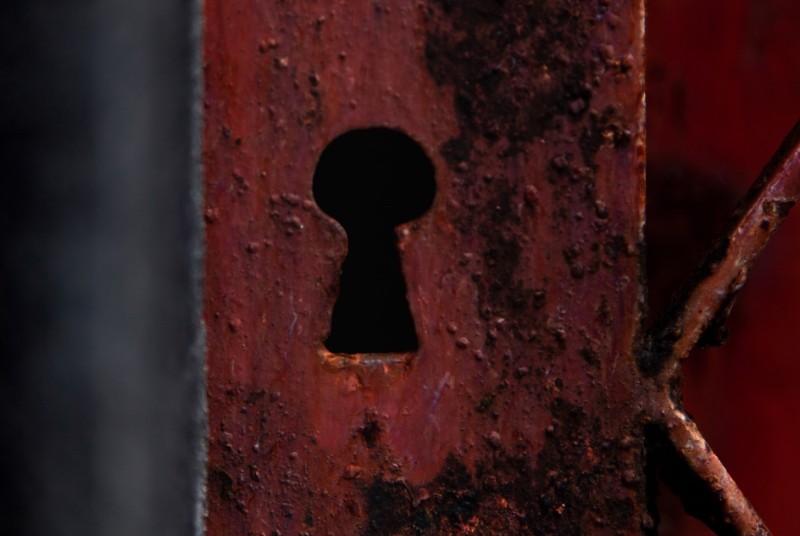 Burnt umber derives much of its meaning from the umber color. Being an earth pigment, umber resonates perfectly with nature.
The pigment would best fit paintings that depict the soil or hard ground. That's in contrast to other nature colors like blue and green, which generally represent the oceans, sky, and lush greenery.

As a nature-inspiring color, burnt umber may also symbolize calm and serenity. Artwork rendered in this exquisite shade of brown are not only attractive to look at. They can also be incredibly soothing.

Still on its association with Mother Earth, burnt umber may represent fertility or productivity. These psychological attributes make the pigment worth using in paintings that depict large families or the animal kingdom.

Burnt umber is also fairly stimulating. Like any warmer tones, this pigment can induce fun and happiness. The color may not stimulate the same amount of joy as yellow. But it's an alternative choice to use when designing products like children toys and sports jerseys.
Due to its reddish tones, burnt umber may evoke feelings of love. The color's appearance can set the best mood between romantic partners. You could consider it as one of the pigments for your bedroom décor or when planning your next date night. And thanks to its darker shade, burnt umber can elicit warm feelings without looking too overwhelming. Just be sure not to overdo it.
For instance, it's not recommended to paint your entire room in burnt umber. Instead, you could designate the pigment to one accent wall while using other cooler tones on the rest of the room to balance it out.

Lastly, burnt umber is one of the symbolic colors of the seasons. The pigment is especially associated with pre-winter. It's important to note that, like all colors, burnt umber has its negative side.

We've already highlighted the potential overpowering effects the color might have if used excessively. Besides being overly harsh on your eyes, too much burnt umber on a design can evoke a sense of pride and obstinacy. Some people also describe the color as too childish.
How to Make Burnt Umber
As it's a natural pigment, burnt umber can be obtained naturally. You'll begin by locating its deposits. Once extracted, heat the ore to dehydrate the ferric oxide. Stop when the color finally changes from dark-brown to reddish-brown.

However, obtaining burnt umber naturally is a lot harder than it sounds, as the calcination process requires in-depth knowledge. Besides, you'll need to purchase items like a thermometer, which may be too costly.

Fortunately, it's easy to prepare burnt umber artificially using common paints. There are two methods you can use to create the pigment synthetically, depending on the color system you're using.

Mixing red and green will yield burnt umber if you're using the RGB system while red, black, and yellow would be a perfect combination if using the CMYK system.

After achieving your desired shade of burnt umber, you can apply the color alone or in combination with other pigments. Burnt umber works well with different shades of green and blue.
Wrap Up
Burnt umber has been around for centuries. Although the pigment has witnessed an eclipse in popularity over the years, it remains a favorite choice by millions of artists worldwide.