Last Updated on September 28, 2023
Scarlet is a popular baby name that also happens to be one of the most beautiful colors. The pigment is fairly common and you've likely interacted with it on several occasions, albeit unknowingly.
In this post, we uncover what the scarlet color is all about and why it's associated with some of the most passionate human emotions.
What Color Is Scarlet?
Scarlet is a bright red color that sometimes appears with a slight tinge of orange. The ISCC-NBS Dictionary of Color Names describes it simply as a vivid reddish-orange color.
Scarlet is found on the traditional color wheel, where it sits one-quarter of the way between red and orange. The color is assigned the hex code #FF2400.
Comparing Scarlet with Similar Shades of Red
As one of the most abundant shades of red, scarlet is commonly confused with many other red undertones. Below are some of the colors that look nearly identical to (but considerably different from) scarlet.
1. Scarlet versus Crimson Red
Crimson red, commonly known simply as crimson, is probably the shade of red that's closest in appearance to scarlet. However, crimson is best described as a deep shade of red while scarlet is a bright shade of red.
2. Scarlet versus Vermillion
The term "vermillion" may be applied broadly to denote any of the various red pigments. More specifically, the word refers to a vivid reddish-orange color. It differs from scarlet in its higher saturation of red.
3. Scarlet versus Imperial Red
Imperial red stands out for its pink-red undertones. In the RGB (red, green, and blue) color model, this color comprises 92.94% red, 22.35% blue, and 16.08% green. The visible pink hues are what distinguishes imperial red from scarlet.
4. Scarlet versus Fluorescent Red

Fluorescent red is a light brilliant red color. The primary difference between this color and scarlet red is that scarlet is brighter and appears with noticeable orange hues.
5. Scarlet versus Lust Red
Lust is one of the common feelings associated with the scarlet red color. Therefore, it's intuitive to imagine that scarlet red and lust red look exactly the same. But while both shades of red are bright and contain hints of orange, scarlet has more depth than lust.
6. Scarlet versus Blood Red
All red colors resonate with blood. However, blood red takes the most credit for its striking resemblance to fresh blood. Blood red differs from scarlet in that it looks darker and may have a slightly brown or orange hue. It's considerably darker than both maroon and dark red.
7. Scarlet versus Barn Red
Barn red is a burnt-orange color that resembles the color of traditional barns. It's significantly duller than scarlet.
8. Scarlet versus Fire Engine Red

Fire engine red is an intense, bright red commonly used on emergency vehicles, particularly fire service vehicles. Compared to scarlet, fire engine red is more intense.
Origin of the Name Scarlet
The name "scarlet" derives from the Middle English word "scarlat," which further comes from the Old French word "escarlate." The French version of the word further derives from the Latin word "scarlatum" and the Persian word 'saqerlât' (سقرلات ), which denote a type of cloth or dye that often appeared bright red.
The first documented use of "scarlet" as a color name in English was in 1250. That makes it one of the oldest natural pigments to be identified and used by humans.
History of the Scarlet Color
Scarlet dyes have been around for millennia. These dyes were first mentioned around the 8th century BC in numerous Persian and Assyrian writings. During this period, scarlet red was identified under the name Armenian red.
The original scarlet dyes were made from the tiny scale insect known as kermes, which fed on specific oak trees native to various parts of the Middle East. Kermes were so tiny that they were originally thought to be a type of grain. Their minute size led to the coining of the phrase "dyed in the grain."
After extensive usage in Persia for centuries, scarlet eventually found its way to Rome. The Roman Empire regarded scarlet as the second-most prestigious color, coming only after purple which was worn by the Emperors.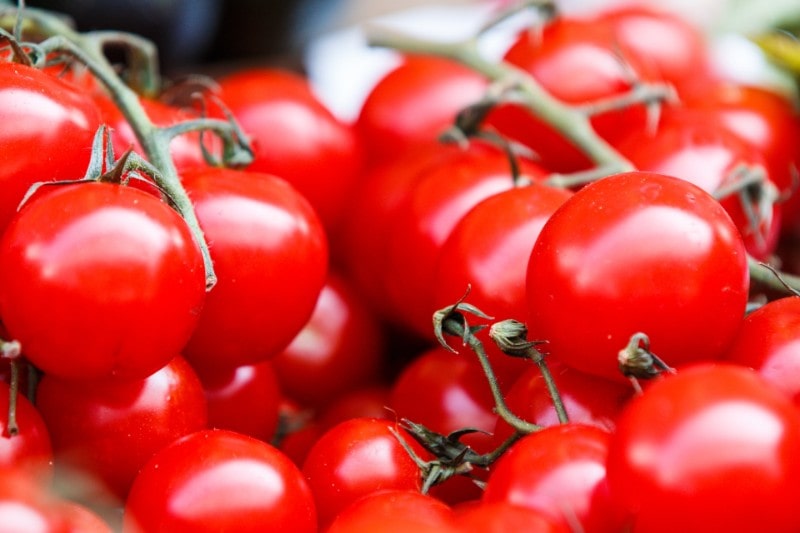 A special type of scarlet cloak known as paludamentum was worn by Roman officers just lower in rank to the Emperors. In fact, the name "coccinatti" (Roman for 'people of red') was used in reference to persons of high rank in the Roman Empire.
The popularity of scarlet continued to rise throughout history due to its association with nobility. The color also became a top choice for various Christian denominations, particularly the Roman Catholic Church.
Scarlet received a major boost in the 20th and 21st centuries when the color became synonymous with revolution. It appeared in the flags of countries scrambling for independence as well as in counterculture movements.
The hue was quite conspicuous during the French Revolution and the various Paris uprisings of 1848. The bright red color unmistakably symbolized the blood of martyrs.
Notable Uses of Scarlet throughout History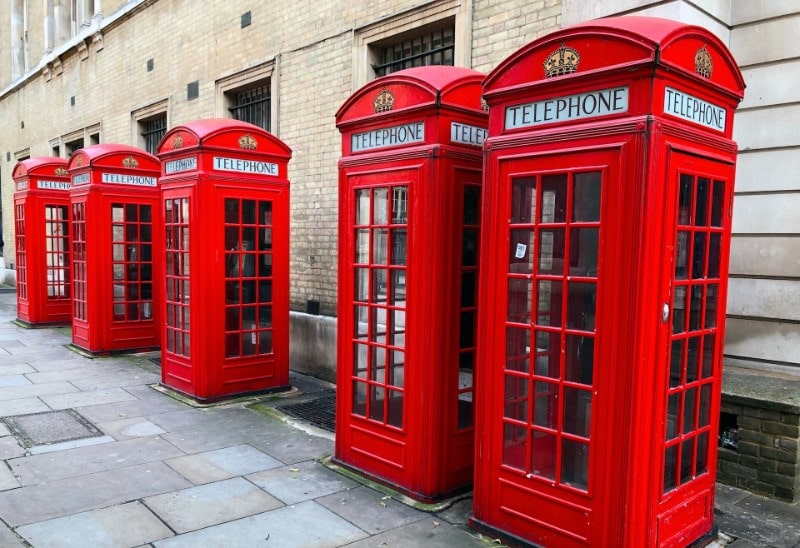 The term scarlet is also used to denote certain plant and animal species. Notable examples include the plants scarlet sage and scarlet rose, as well as the animals scarlet ibis, scarlet macaw, and scarlet tanager.
It has found its way into the medical and academic worlds too. Scarlet fever is an infectious disease that was once a leading killer of children aged between four and eight. One of its core symptoms is a scarlet-colored tongue.
In academia, the French academic system considers scarlet as the distinctive color for Law while many undergraduate students in Scotland commonly don scarlet gowns.
Here are more examples:
• The Assumption of the Virgin by Italian Renaissance artist Titian depicts the figures of God, the Virgin Mary, and two apostles, all of whom appear in scarlet costumes
• The British nobility wore scarlet during the 17th and 18th centuries
• The British Army adopted scarlet as its official military uniform color in 1645
• The National Guards Unit of Bulgaria in Paris, France wears scarlet uniform
• The United States Marine Corps has scarlet and gold as its official colors
• The Brazilian Marine Corps wears a scarlet dress uniform
• The Welsh professional rugby team – The Scarlets – unsurprisingly has scarlet as its main official jersey color
• The Atlanta Braves wears scarlet red as one of its jersey colors
• The athletic teams of Ohio State University, the University of Nebraska-Lincoln, Texas Tech University, Boston University, and the Illinois Institute of Technology all have scarlet as one of their official uniform colors
The rich pigment has also received numerous mentions in the literary and cinematic industries.
Novels like 'The Scarlet Letter' by Nathaniel Hawthorne, 'A Study in Scarlet' by Sir Arthur Conan Doyle, and 'The Scarlet Pimpernel' by Baroness Emmuska Orczy all gave more meaning to the color. And so did the television series 'Captain Scarlet and the Mysterons' and 'The Scarlet Pumpernickel.'
Meaning of the Scarlet Color
Positive Attributes of Scarlet
This hue has become synonymous with wealth and luxury from time immemorial. You'll mostly interact with the color in expensive garments or high-profile events like the Oscars.
Scarlet is also the color of power and status. For centuries, this shade of red was considered the second-most prestigious color in the Roman Empire after purple.
It was also the color worn by kings, princes, and other members of the nobility during the Middle Ages and Renaissance Periods. This was partly due to its cute appearance and partly because of its exorbitant price back then.
Certain cultures, such as the Chinese, associate scarlet with happiness and luck. That's pretty much the same feeling evoked by most warm colors.
But perhaps elegance is the biggest positive attribute of the scarlet color. This warm shade of red looks so stunning that it hardly ever flies under the radar. The color is so vibrant and showy that it has inspired phrases like "Lady in Red."
Lastly, as a shade of red, scarlet resonates with romance, passion, and bravery.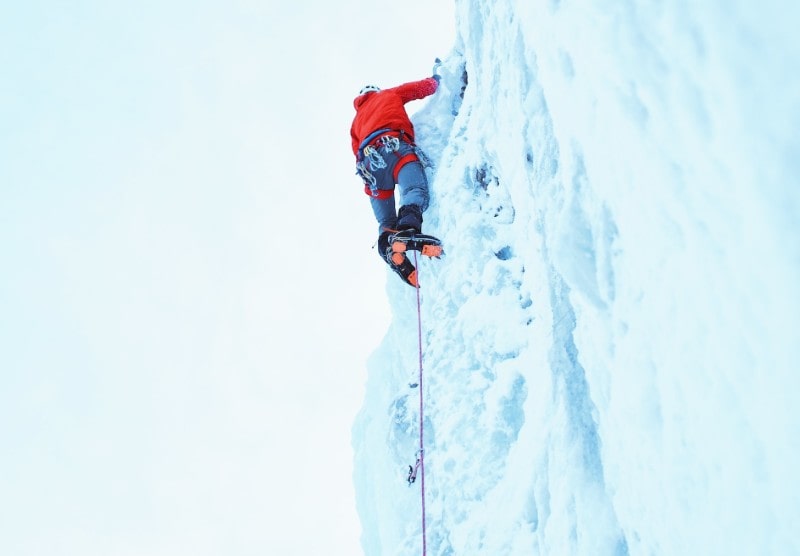 Negative Attributes of Scarlet
Despite its many positive qualities, the color scarlet has a dark side too. Over time and history, the perception of scarlet has undergone a transformation. It symbolizes ripe fruit, displays anger, and represents sexual arousal.
One of the extensively researched effects revolves around the connection between the shade of scarlet and desire, seduction, and sin. This association is evident in various references, ranging from the Scarlet Whore of Babylon to Chris de Burgh's iconic song "Lady in Red."
Although scarlet isn't the shade of red that looks exactly like blood (that credit goes to blood red), this color has long been associated with blood and sacrifice. And that association explains why the color is a common feature in religious themes.
For instance, the flag of the Crusaders was a scarlet cross executed on a white background. Cardinals of the Roman Catholic Church also worse scarlet robes in the 15th century.
Due to its striking and potent nature, scarlet can elicit irritation and even provoke anger. Some individuals may argue that it can even fuel a desire for revenge. When this irritation and anger combine with heightened energy levels, it can lead to aggression.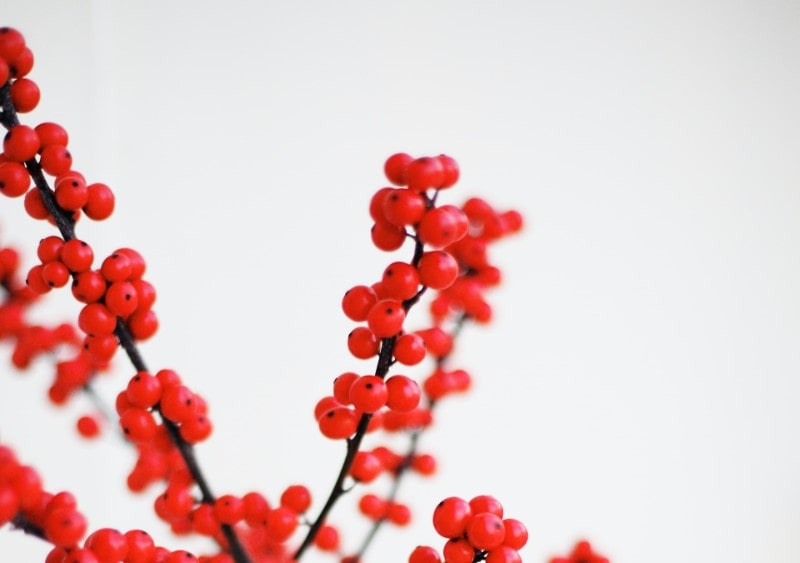 Vibrant colors are frequently employed as signals of caution, and scarlet is no different. It commands attention, heightening people's alertness. Similarly, certain animals exhibit scarlet hues as a visual cue, cautioning others about potential hazards and advising them to keep their distance.
Individuals who have a fondness for scarlet color or similar shades of red are recognized for their ambition, inclination to seek attention, and outgoing nature. They are often characterized as energetic, attractive, adventurous, possessing a certain allure, exhibiting power, and at times, even being intimidating.
In certain situations, the color scarlet can evoke various emotions, some of which may be undesirable. While a man's choice of clothing, particularly if it conveys dominance, can be attractive, there is a risk of it having unintended consequences. If the shade of is extremely bright, it might be associated with aggression, which could have a negative impact.
It remains inherently linked to survival, carrying profound connotations and influences akin to the vital essence flowing through our veins. Perhaps we are merely reaffirming what our ancestors discovered when they began adorning their bodies with this captivating color: there is nothing quite like it.
Final Word
Scarlet is a color that needs no introduction. Although it's undeniably elegant, it's best to tread with caution while inviting scarlet into your designs. Its sheer brightness can easily create overwhelming effects or evoke negative emotions if not balanced out with soothing pigments.