Last Updated on August 17, 2023
Throughout history, maroon's captivating color has been employed to convey a wide spectrum of emotions. It stands out as an unmistakable color found in nature, boasting an exquisite and instantly recognizable shade of red. Associated with confidence, creativity, passion, and love, it encapsulates their essence in a visually striking manner.
In this article, we'll introduce maroon and explore its composition. We'll also delve into the color's common applications in various contexts, as well as discuss its history and the etymological origin behind the term.
The article shall further cover the psychological effects of maroon on the mood, appetite, and physical responses. We'll also dedicate sections to discussing maroon's associated attributes, such as autumn and harvest, and how the color can inspire your next design ideas.
The Origin and Etymology of Maroon
Maroon is a deep shade of red derived from madder (rubia tinctorum). You've likely stumbled on the color in numerous areas of life, from clothing to home décor. But how did this red undertone permeate various aspects of our life?
The term 'maroon' has a long and interesting history – dating back to the 17th century. It's believed to have come from the Spanish word 'cimarron', which translates to wild or untamed. The word was widely used in many contexts to describe escaped slaves who had fled to remote areas and established their own free communities.
Linguistically, the term 'maroon' has evolved tremendously over the years. In the United States, the word 'maroon' is mostly applied to refer to a deep red-brown color. This is in contrast to the original Spanish definition, which uses the word to describe escaped slaves and their communities.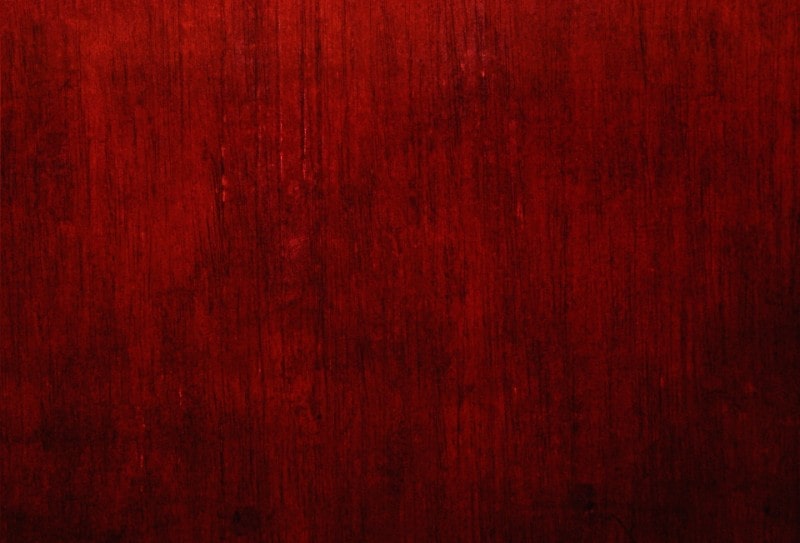 In other countries, the word may denote a different shade of red or brown. Culturally, maroon has come to represent many things. It's often seen as a symbol of confidence and creativity. The color also connotes passion and love. Besides, it's associated with autumn and harvest.
As one of the most versatile red undertones, you'll find maroon in schools, restaurants, vehicles, clothing, and home interiors. The color is also an integral part of certain holidays, such as Christmas and Thanksgiving.
Its deep, earthy tones can bring a feeling of warmth into any celebration, while also stimulating energy and appetite.
Definition and Properties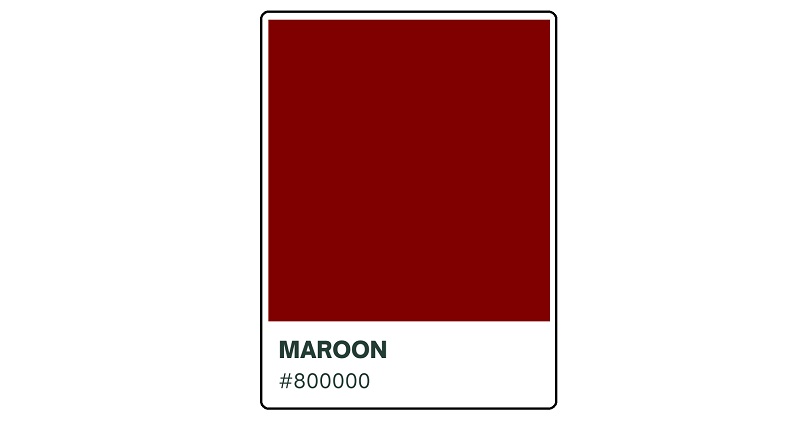 Think of maroon as a distinctive color characterized by its deep, reddish-brown hue. It is created by blending red with a touch of blue or black. It has a hex code of #800000.
Its low level of lightness gives it a shadowy depth, creating an intriguing and captivating effect. The opacity of maroon gives it a solid appeal, making it stand out in various design contexts.
Rich, warm, and captivating, it's a unique shade of red that carries so much personality. Whether used in fashion, interior design, or any creative endeavor, maroon could make a bold and powerful statement.
In addition to its unique physical attributes, maroon can trigger a range of emotional feelings. This shade of red can be used to create a variety of color combinations too, from bold and dramatic to soft and subtle.
Maroon resonates with a number of psychological effects, from confidence to passion. The color boasts numerous cultural associations as well. 
In terms of fashion trends, maroon has been a classic hue for decades. It can evoke feelings of confidence and creativity while also injecting a dash of passion and love. The color can also inspire feelings of comfort and security on the wearer.
This hue possesses an incredible ability to boost the mood and elevate appetite. These features make maroon outfits excellent for wearing to carnival festivals or romantic dinners.
What is the difference between burgundy and maroon?

These two shades of red differ in their composition, with burgundy having a higher proportion of purple.
The cultural significance and psychological attributes of each color can also vary. Maroon has symbolic associations with strength and courage while burgundy is mostly synonymous with passion.
What colors work well with maroon?
Maroon pairs well with several colors, creating harmonious and visually pleasing combinations.
For example: paired with cream or beige, it creates a sophisticated and classic combination. The lighter neutral tones provide a subtle contrast that allows maroon to stand out while maintaining an overall balanced and refined look.
Other interesting colors that go well with this rich hue include navy blue, gray, olive green, and mustard yellow.  
Color combinations can be subjective, and personal preferences may vary.  So it's always a good idea to test and experiment with different combinations to find the one that resonates with your desired aesthetic or mood.
Maroon Cultural Significance
It's undeniably one of the most vivid colors. If you miss the shade of red on school uniforms and restaurant menus, you'll definitely find it in holiday decorations. It's interesting to know that this color has also garnered a decent amount of cultural significance over the years.
This pigment has made numerous appearances in various cultural traditions for centuries. The color has been used through the ages to convey feelings of confidence, creativity, passion, and love! Its association with these qualities still stands today.
In many parts of the world, maroon is seen as a sign of good luck. That explains the color's vivid presence in festive decorations. It's also popular in fashion trends due to its ability to imbue a dash of sophistication into any outfit.
The color has found its way into the culinary world too. Rich, flavorful dishes, such as red wine and chocolate, are often associated with maroon. The color's vibrancy can give food an appetizing look. From cakes and snacks to salads and soups, maroon can help to create eye-catching dishes that stir the appetite.
Various sports teams across the world use maroon as their official color. That's due to its associations with strength, energy, and power. The Cleveland Browns, Cincinnati Reds, and the Boston Red Sox are among the notable sporting outfits that use the color as part of their branding.
Whether you're looking for luck, style, or something to fill your stomach, maroon is right about the best color to set the right mood.
Maroon Psychological Effects
From autumn leaves to school uniforms, restaurant menus, and home interiors, the color appears to maintain a ubiquitous presence. But have you ever considered maroon's psychological effects?
It turns out that maroon is one of the most symbolic shades of red in color psychology. Maroon is a powerful color that has long been associated with courage and imaginativeness. The pigment also connotes passion and love.
Studies have found that maroon can influence both positive and negative emotions, depending on the context it's used.
For example, a maroon wall in a restaurant might evoke feelings of warmth and homeyness while a maroon car might elicit the sense of power and luxury. In marketing, the use of maroon can be used to evoke specific emotions in consumers and endear them to a brand or product.
It has a huge significance in color therapy too. Maroon, in particular, has been used to promote relaxation, balance, and deep emotional healing. It has also been linked to increased appetite, suggesting that the color could help set the right mood for a hearty dinner.
Understanding the psychological effects of this color can help you make informed decisions in terms of inviting it into your life. From fashion to business branding, maroon has a lot to offer.
Symbolism in Nature and in Art
The color can get your creative juices flowing, inspiring you to think outside of the box and explore new ideas.
The passionate attributes of maroon can be seen in the way it's used to express romance or strong feelings of love. The color stands for commitment, passion, and loyalty, with its romantic connotations often going deeper than mere aesthetics. 
The symbolism of maroon in various contexts designates it as one of the most powerful shades of red. In the fall, maroon is a popular color for decorating homes and expressing the season's harvest.
Learning institutions, eateries, and automobiles often use maroon as their primary color. The pigment also appears conspicuously in clothing and home interiors. Maroon is even used to celebrate special holidays, such as Valentine's Day or a wedding anniversary.
This rich hue resonates with the chestnut tree in many European languages, which is a symbol of resilience, strength, and endurance. These qualities are often attributed to maroon, with many people seeing it as a vibrant hue that can inspire boldness and self-esteem.
Maroon in Design and Décor
It's an excellent choice to incorporate into your design and interior décor. The color can add the much-required sense of warmth and passion to any interior space.
You could also consider maroon while selecting color schemes, furniture, accent pieces, wall decor, and lighting options. That's due to its ability to create a bold and authentic aesthetic.
Maroon can be used in a variety of ways to realize a distinct look that reflects your personal style. You can leverage this shade of red to create an atmosphere that is both inviting and unique.
Whether you prefer to make a statement or achieve a subtle touch in your interiors, maroon can quickly kick in and deliver. You can add it as a primary color or an accent depending on the preferred atmosphere you wish to create.
For a warm and cozy ambiance, you could use maroon bedding and pillows, or incorporate it into the furniture selection by choosing a maroon sofa or armchair. And if you're looking to add a pop of color, you could use it on wall art or accessories. Lighting options may also be used to highlight maroon accents, which are perfect for creating an intimate vibe.
With the right furniture selection, accent pieces, wall décor, and lighting options, maroon can be the perfect finishing touch to any room.
Conclusion
Overall, maroon is an adaptable and dignified color that exudes warmth and intensity. Its deep, red undertones give it a sense of timeless elegance and make it a popular choice in various applications. It works well as a dominant color or as an accent, and it complements a variety of other pigments, allowing for diverse design possibilities.