Last Updated on September 28, 2023
Dark, intriguing, and captivating, the charcoal color captures the senses and adds a touch of sophistication to any setting. Inspired by the rich shades of burning charcoal, this enigmatic shade lies at the intersection of black and gray, exuding an air of mystery and elegance.
It's unsurprising that this hue is also among the most ubiquitous pigments you'll interact with in your lifetime. It's a mysterious hue with a deep and smoky quality that blends quite easily with other colors, and looks sophisticated in artwork, textile, and interior design.
Charcoal has a long history behind it. And like most colors, its meanings and symbolism have evolved over time.
In this article, I'll explore the origins of the charcoal color, as well as its history and symbolism. I'll also delve into the color's application in art, fashion, home décor, and other facets of life. Aside from that, we'll see how the charcoal color is still relevant in modern times.
Appearance of the Charcoal Color
The color charcoal is versatile and can range from a light gray to a deep, dark black. it has a hex code of #36454F. This hue is a preference of many artists and designers. Its symbolism is closely linked to stability, reliability, and sophistication.
The Origins of Charcoal Color
The best way to understand the origin and history of the charcoal color is to begin by familiarizing ourselves with the origins of the substance that lent its name to this pigment.
Its origins are deeply rooted in the ancient practice of burning wood, resulting in a dark and muted gray hue. The word charcoal is derived from the Old English word cearc, which means "to burn."
The production of charcoal has evolved over time. However, the basic process remains the same. It involves combusting wood at high temperatures in the absence of oxygen. This results in the charcoal's distinct dark hues.
Now, charcoal has been used for centuries for various purposes, including fuel source, medicine, and agriculture. It has also been used as a pigment in art, writing, and other mediums.
Its usage as a fuel source goes back hundreds of years. And despite widespread campaigns against deforestation (which is the costly price we have to pay to produce charcoal), charcoal burning is still prevalent in many parts of the world.
Charcoal's applications have also spanned the pharmaceutical and agriculture sectors. You're probably already familiar with the term "activated charcoal," which is a charcoal-based product used to treat certain gastrointestinal complications like diarrhea.
In the agricultural sector, many farmers have utilized charcoal to fertilize soil. Charcoal remains an important part of modern life. And while its history dates back centuries ago, the substance continues to fascinate.
Charcoal Application in Ancient Cultures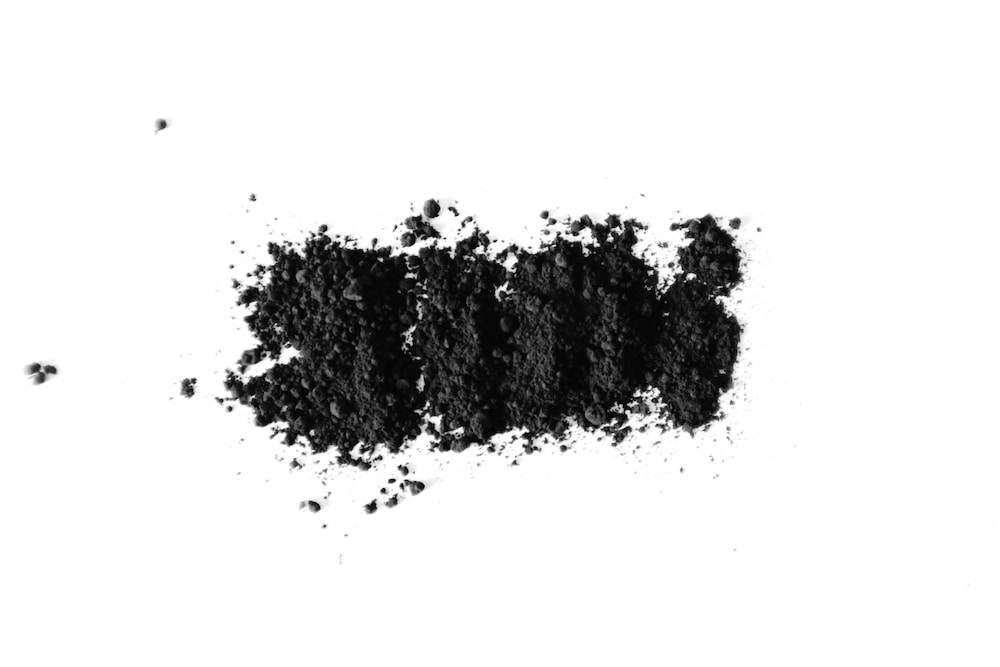 In ancient cultures, charcoal played a multifaceted role, serving a range of purposes. It was utilized as fuel, employed in artistic expressions and writing, and embraced for its healing properties.
Rituals involving charcoal were prevalent, as it was believed to possess the ability to repel evil spirits. Many cultures attributed magical qualities to charcoal, employing it in rituals for luck and protection.
Furthermore, charcoal held significance in culinary traditions, enhancing flavors and preserving food. Its prominence extended to the realms of art and literature, with artists and writers favoring its distinctive color for its visibility on dark surfaces.
Remarkably, in certain societies, charcoal even served as a form of currency, facilitating easy exchange due to its recognized value.
As an integral component in ancient cultures, charcoal embodied practicality, symbolism, and spiritual significance, offering protection, luck, and profound healing properties, thereby leaving an enduring impact across diverse facets of human experience.
Charcoal in the Art World
Charcoal sketching offers a remarkable avenue for creating expressive drawings effortlessly. Its versatile nature allows for the creation of intricate portraits or loose renditions of landscapes and still life compositions.
The immense depth and wide range of values achievable with charcoal make it a captivating medium to work with. Its malleability and ease of use extend to the charcoal color itself, which can be blended and smudged to produce fascinating effects.
Portraiture benefits greatly from charcoal's ability to capture subtle facial details, enabling artists to craft sophisticated and intricate portraits utilizing various charcoal techniques. The charcoal color lends itself to a spectrum of effects, from bold and dramatic to nuanced and delicate, making it ideal for evocative still life drawings.
With its capacity to introduce texture and a diverse range of values, charcoal breathes new life into otherwise static compositions, unleashing the artist's creativity. Embracing the versatility of charcoal opens up a world of possibilities, as artists can experiment with different techniques to achieve desired results, revitalizing their artwork in the process.
Charcoal in Fashion
This color has become a popular choice across various fashion trends, offering an adaptable range from sleek and chic to edgy and dark. By incorporating this modern and sophisticated hue into your wardrobe, you can make an unforgettable fashion statement.
Notably, charcoal harmonizes well with other neutrals, enabling effortless combinations, while also seamlessly blending with vibrant shades like pink and yellow. Elevating your look with accessories in this color scheme adds a touch of sophistication to any ensemble. From jewelry to handbags and shoes, incorporating charcoal-themed accessories brings a dash of elegance to your wardrobe.
Moreover, embracing dark, charcoal-inspired makeup creates a dramatic and striking effect. Whether it's eyeliner, mascara, or eyeshadow, charcoal can be effortlessly incorporated into various makeup products, allowing you to achieve smoky, sultry eyes.
Footwear options are equally stylish, with charcoal booties, sandals, and sneakers all offering fashionable choices. Regardless of your preference for subtle or bold fashion statements, the transformative power of charcoal can elevate any ensemble to new heights.
Charcoal in Modern Times
Despite its presence for centuries, charcoal color remains a timeless classic, imparting complexity and style to modern settings. Its ubiquity spans various domains, from interior design to corporate branding. Many of charcoal's ancient applications still hold relevance today.
For instance, activated charcoal continues to be a key ingredient in health and wellness products, revered for its toxin-absorbing properties and inflammation-reducing capabilities. The environmental impact of charcoal production, particularly in terms of deforestation, remains a topic of debate as it serves as a fuel source.
While some perceive it as detrimental, others argue for its eco-friendly nature with minimal environmental consequences. Surprisingly, charcoal finds a place in the culinary world as well, lending smoky flavors and excellent heat retention to elevate otherwise plain dishes.
Beyond aesthetics, charcoal boasts practical applications in home furnishings, apparel, art, and design. As a color choice, charcoal is highly versatile, enabling a range of looks. Its subtle gray tones can infuse a modern ambiance with an essence of sophistication and professionalism.
The pigment harmonizes gracefully with white, black, and various shades of gray, embodying refined elegance. It possesses the ability to introduce drama into a design or evoke a sense of serenity and tranquility.
Symbolism and Meaning Behind the Charcoal Color
Charcoal as a Symbol of Death and Mourning
Dark and mysterious, charcoal has long been associated with death and mourning. Its muted hues have been used to convey grief and signify the end of an era. The color's symbolic associations with gloom are rooted in many cultures, both ancient and modern.
Its use in mourning dates back to the ancient Greeks and Romans, and its symbolism in that regard has been passed down through the centuries. Indeed, many cultures around the world still utilize charcoal to mark the passing of a loved one. The color is used to create a memorial, as it signifies a permanent reminder of the sorrow and grief felt.
As a mourning color, charcoal can also be used in funeral rites, such as burning incense and herbs, as a way to honor the deceased. The color's psychological impact is immense, as it evokes emotion and memories that will last a lifetime.
Its dark hue has become an enduring symbol of death and mourning, and its use in modern times has become a powerful way to honor the dead.
Charcoal as a Symbol of Strength and Endurance
Your strength and resilience are evoked by the muted gray of charcoal, a hue that speaks of timelessness and courage. As a symbol of power, charcoal has long been used in industry, from heating and forging to smelting and refining.
The substance has also been used in cooking to add flavor and nutrition to dishes, and in skincare to help draw out toxins and impurities. Additionally, charcoal boasts many health benefits, including helping to reduce cholesterol levels and aid digestion.
Ancient cultures used charcoal in their artwork, often to represent power and courage in the face of adversity. The color also appeared in rituals and ceremonies as a reminder of our mortality and the need to be strong during times of grief.
Whichever way you look at it, charcoal is a powerful color, one that evokes a sense of strength and resilience. It connotes courage and tenacity, reminding us to be strong and endure. No wonder many cultures throughout history have valued the color as the primary symbol of strength and resilience.
Charcoal as a Symbol of Good Fortune and Long Life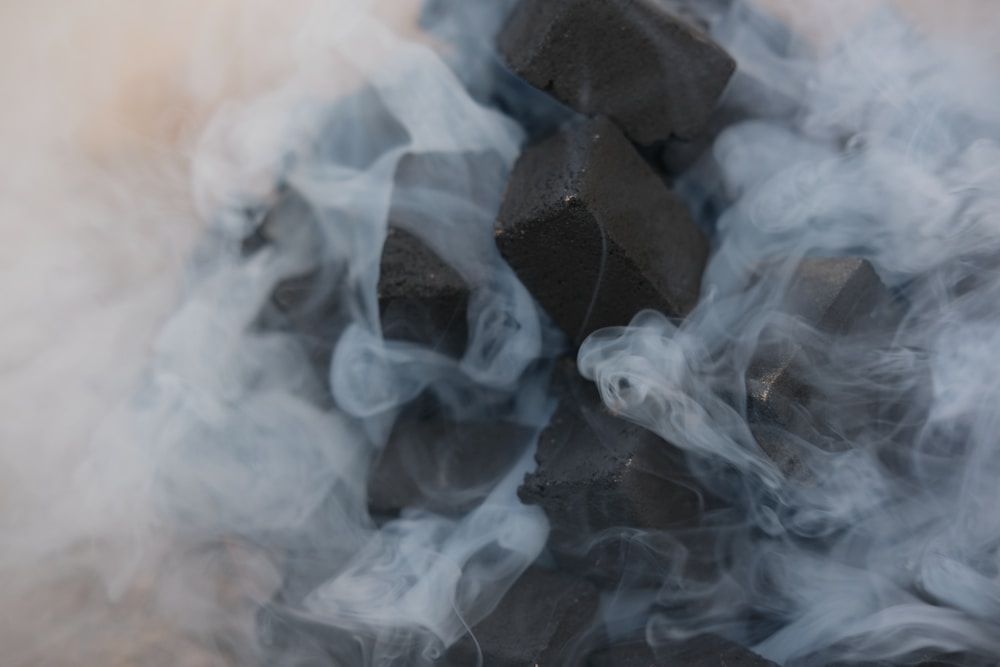 This shade of black that connotes strength and endurance. That means you can harness the power of good fortune and long life with it. The color is often associated with traditions of prosperity and luck in many cultures.
In Feng Shui, charcoal is believed to bring luck and good fortune to the home. In pottery, the substance (and by extension, its color) is used to create intricate designs that are said to bring luck to the holder.
Charcoal is also used in food and medicine, as it's believed to have healing and protective properties. These therapeutic effects can be construed to mean good fortune.
In many cultures, charcoal is seen as a symbol of good luck and long life. It's thought to be a powerful protector, keeping away bad luck. The color is also seen as an agent of change and transformation, bringing new beginnings and fresh starts. That makes it an ideal color for those seeking to make a positive change in their life.
Conclusion
With its adaptability and timeless appeal, charcoal effortlessly bridges the gap between classic and contemporary, offering a unique aesthetic that can elevate both fashion and design. Whether used in interior décor, fashion ensembles, or artistic creations, the allure of charcoal color lies in its ability to evoke a sense of drama, refinement, and understated luxury.