Universal Studios Hollywood is a film studio and theme park based in the San Fernando Valley area of Los Angeles County, California.
The company was established on April 30, 1912, as a movie studio and on July 15, 1964, as a theme park. It's widely considered one of the world's most commercially successful film studios and one of California's most outstanding tourist highlights.

As with any company, Universal Studios Hollywood maintains a unique logo. We're here to shed more light on the font used on the studio's official emblem.
Universal Studios Font
The Universal Studios logo is designed in a unique, custom font that bears striking resemblance to Copperplate Gothic Bold.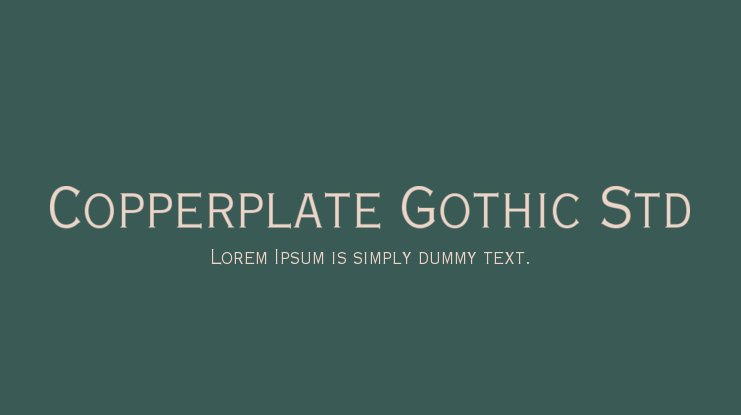 Copperplate Gothic Bold is a bold version of Copperplate Gothic, a sans-serif typeface developed by Frederic W. Goudy. The font was initially released for public use by American Type Founders (ATF) in 1901.

Copperplate Gothic Bold, as with other styles in the Copperplate Gothic family, sports small glyphic serifs that accentuate the blunt terminus of the typeface's vertical and horizontal strokes. The font was developed taking inspiration from different earlier type styles.
For instance, the glyphs resemble stone carving or lettering originally used on copperplate engravings, which pretty much sums up the 'Copperplate' reference. On the other hand, the broad horizontal axis looks a lot like Victorian display typefaces.
Copperplate Gothic Bold Applications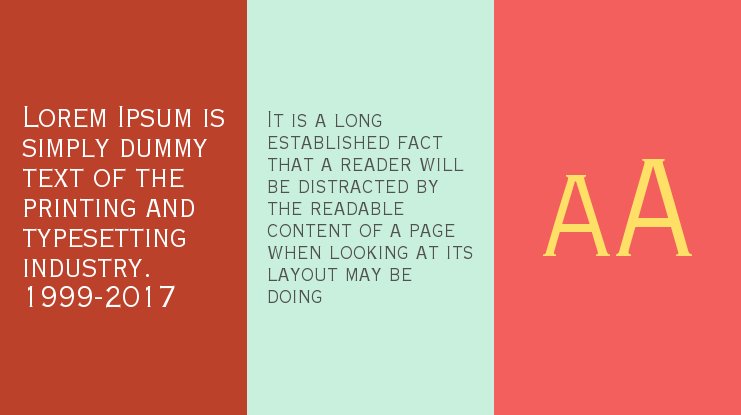 Frederic Goudy released the Copperplate Gothic font in CAPITALS only. That's because he originally intended the typeface to be used for headers and keywords as opposed to body text.

So, it goes without saying that Copperplate Gothic Bold would look exceptionally great if applied in line with Goudy's original intention. You can use the font on book, newspaper, and magazine covers.
The typeface would also bring out the visuals if used as the primary font on movie and TV posters, as well as for headers on blogs, social media posts, and PowerPoint Presentations. And due to its remarkable simplicity, Copperplate Gothic is better suited for official than casual design projects.

It's also worth noting that while Goudy released Copperplate Gothic only in the UPPERCASE, the typeface allows you to experiment with a wide range of characters. Examples include letter-like symbols, numerals, basic punctuations, currency symbols, and other special characters.
Where to Download Copperplate Gothic
Copperplate Gothic is one of the most popular 20th century fonts. So, it's not surprising that the typeface is available on numerous font websites. Some of the top places to download Copperplate Gothic from include Fonts Geek, wFonts, Cufon Fonts, and Dafont Free.

Copperplate Gothic is generally free for personal and commercial usage. That said, you'd do well to read the download instructions carefully before using the typeface for official purposes.

NOTE: Universal Studios updated their logo in 2012 in honor of their 100th anniversary. There were slight changes to the overall look, including the font. The current logo font features a sleek, sans serif, most likely a custom from digital visual effects company, Weta Digital. To re-create the current logo, you can use the font Facile Sans, as it comes quite close.