From movie quotes, motivational sayings, to event banners, and online business ads, typography posters are everywhere these days. They can be simple or whimsical, minimalist or retro. They can be used to announce important dates and events, or just to showcase a famous quote.
Even beginners can create beautiful products in just a few clicks and with basic editing knowledge. You can use programs like Adobe Photoshop, or even mobile apps such as PostLab and Desygner. There are numerous digital resources out there. Just pick from free or premium elements and you can get started right away.
Sure, there are typography poster templates nowadays to save you time. But there's nothing like making one from scratch, especially for a huge client or as a passion project.
It's not that easy to come up with something original or fresh though.
Amazing Typography Posters That Will Inspire You
If you've been scratching your head for ideas recently, these typography posters should (hopefully!) ignite your imagination.
1. Breaking Bad Poster from Snapdeal
Every Breaking Bad fan would love to have this poster in their room. Designed after the show's infamous Walter White Sr. a.k.a. Heisenberg (played by actor Bryan Cranston), it's understated but effective.
2. Candy Poster from cssdesignawards.com
Make your audience hungry for more when they see this deliciously sweet ad that uses real sweets transformed into unique typography.
3. Copies Poster By Neue Gestaltung
This poster for Caryl Churchill's book, Copies (2004, written in French), hints subtly at the plot. The faceless head, the silhouette of limbs, and the simple writing all pertain to what lies ahead.
4. Del Tigre Poster from Designshack.com
How do you attract a crowd for an important event? Simple – make it fun and keep it short.
5. FLY Typography Poster from Yesimadesigner.com
The great thing about the art of typography is that there are no rules. They're more like guidelines, really. So go ahead…let your imagination soar!
6. Gravity Film Poster by Arun Raj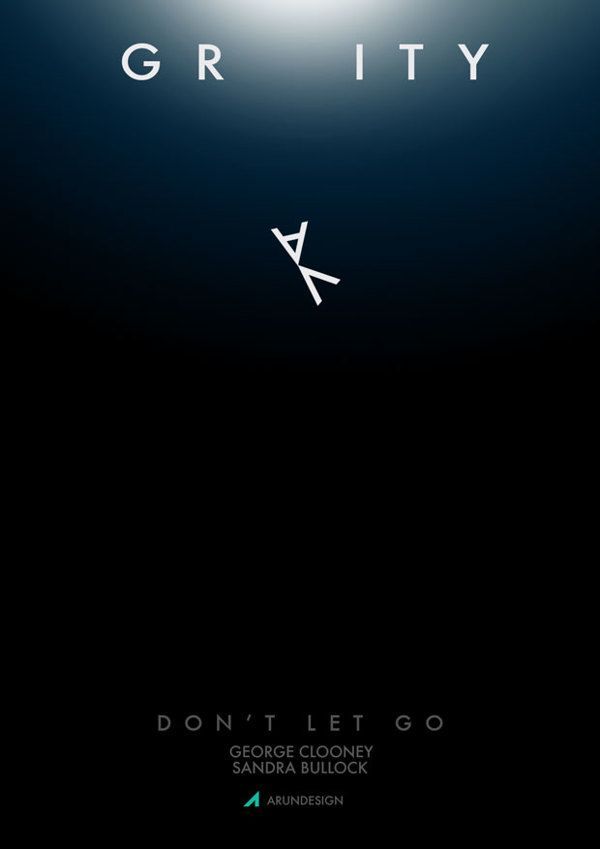 Design experts would tell you to mind your 'white space'. Perhaps there's no better allusion to this principle than this modest yet striking poster of the 2013 sci-fi thriller, Gravity. Starring Sandra Bullock and George Clooney as astronauts stranded in space, this poster represents the film beautifully.
7. ILNY Typography Poster from cssdesignawards.com
A modern take to an old and familiar concept, this design seems to 'jump off' with its 3D, cut-out shapes and letters.
8. Interstellar Movie Poster by João Mira
Thought-provoking, visually stunning, and with a somewhat 'near scientific accuracy', Interstellar (2014) is one of the best sci-fi dramas of the decade. One of its most popular and dramatic scenes (Murph's bookcase) is portrayed in this simple movie poster.
9. Japanese Style from from cssdesignawards.com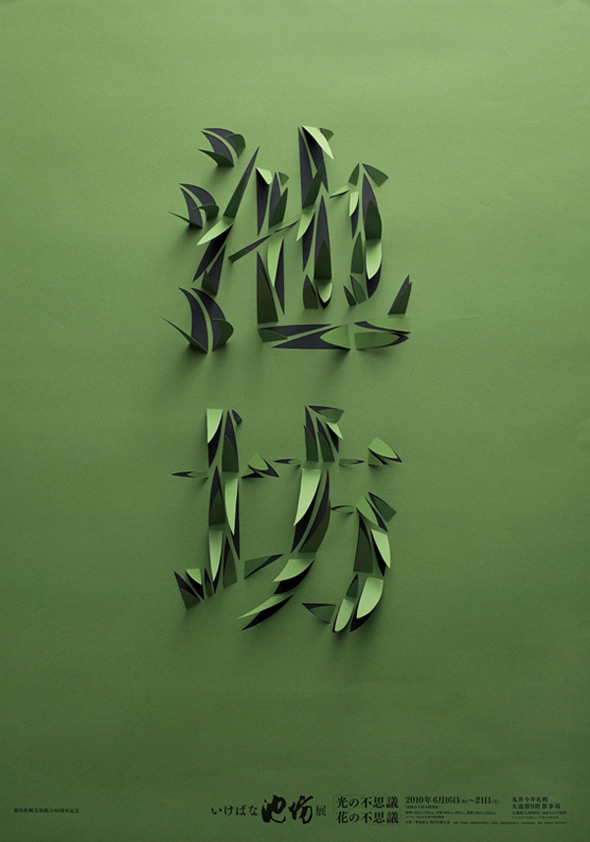 Take your cue from nature. Reminiscent of blades of grass, this Japanese poster is definitely greener and cleaner.
10. Melbourne Dance Company Poster from cssdesignawards.com
Combine type with creatively-taken photos for a one-of-a-kind effect that's truly eye-catching.
11. Minimalist Typography Poster by Kiito
Sometimes, putting limits on your design brings out the best in them. In this case, the pastel colors and muted concept makes it look clean, fresh, and inviting.
12. Museum Poster by Axel Bizon
Letters are not just for stringing words together. This ad for a museum event is made to look like architecture for an interesting finished product.
13. Punk Typography Poster by TPHorne
What is 'punk' but a showcase of the unconventional, the abandonment of normal, and the rebellion against oppressive rules. This punk-inspired collage is one for the books.
14. Red Fashion Poster by Ahmed Lahsaini
Sweet, sexy, yet simple; this typography poster is every bit as sensual as it is beautiful.
15. Typography Poster by Jeff Howe
Give your works a burst of color against a dark or plain background to keep details legible but still retain an artistic vibe.
16. Typography Poster by Kambiz Shafei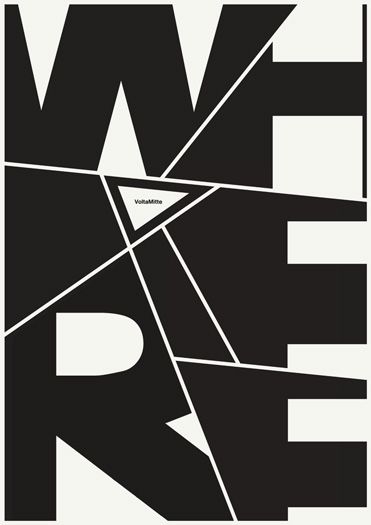 You've heard of wisely using white space in design; but what about doing the opposite? In this example, every space and corner is utilized to build a larger-than-life statement.
17. Retro Ad by Marc Pallàs
This Japanese food ad combines retro hues and effects with a slight modern twist to make your mouth water.
18. Community Announcement by Tight Slice
With charming elements and rustic colors, this event announcement is applicable to yard sales, farmers' markets, and garden parties.
19. Typography Poster by Tyler Spangler
If you ever need inspiration for a simple but provocative project, then this typography poster should give you ideas.
20. Make Art Poster by Veronica Perez
Having trouble deciding which icon, color, lettering, or illustration to feature in your artwork? Well, why not make a collage of them all! This vibrant and lively poster does exactly that.
21. Typography Poster for Prague School of Design
Whether you're new or a pro, design is all about taking risks and stretching your imagination – just like this minimalist poster.
22. Typography Poster from Behance.com
This psychedelic artwork will serve as a great inspiration for album covers, music posters, or even magazine covers with its mind-bending effects and kaleidoscopic use of color.
23. Typography Poster from cssdesignawards.com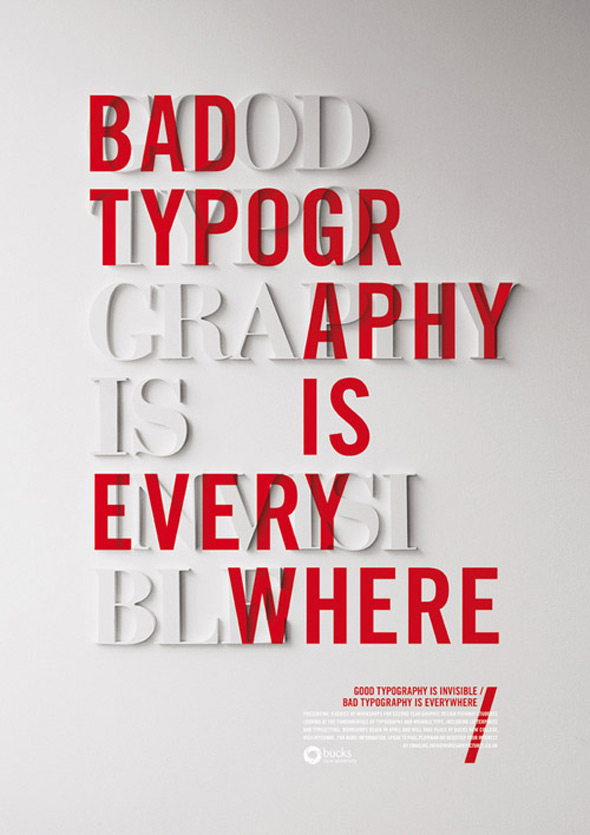 Sometimes, it's not what you see but rather, what is expertly hidden so everything runs smoothly. Talk about intelligent design.
24. Sample Poster from Designshack
Whenever you feel stuck, try going back to basics. Simple quotes, idioms, and popular sayings can be used as a springboard to get your creative juices flowing.
25. Typography Poster from Ecole Estienne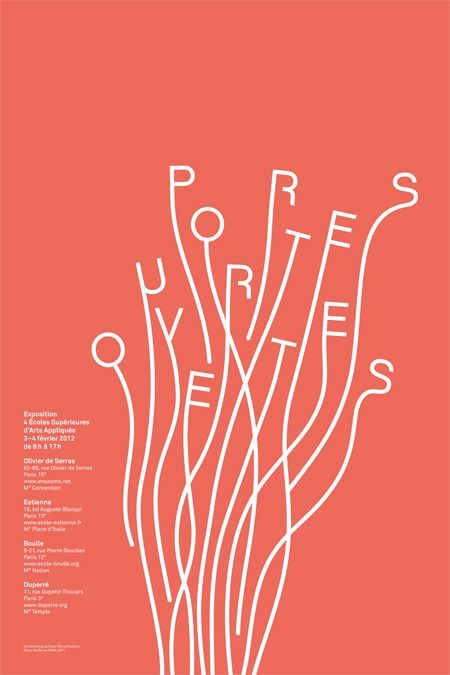 Modest, clean, and uncomplicated, this poster has a calming effect despite the dynamic lines.
26. Typography Poster from Pinterest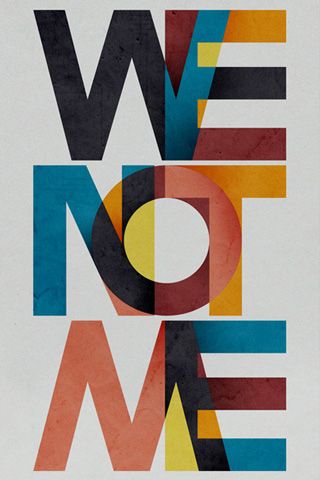 Aside from letters, the smart use of color can give your works a fresh, bold look, depending on the overall impression you want to make.
27. RnB Poster from Venngage.com
Mix the old with the new, and put a modern twist to something vintage. Now all you need is a great photo or image to start practicing.
28. Winetime Poster by Renate Avis
When making event posters, make sure the details are clear and legible. Of course, it wouldn't hurt to be a bit creative in promoting them as well.
29. Wonderland Poster by Philippe Nicolas
Type and illustration is perhaps the most classic combination – but only because it works so well! This Alice in Wonderland-inspired project is both soothing and whimsical.
30. Young and Social Typography Poster by Fons Hickmann
Vintage is always in. Whenever you're at a lost for design, the 50s and 80s are awesome decades to look for your muse. Incorporate contemporary elements to keep it updated and it'll be a sure win.