Last Updated on August 5, 2022
The Fresh Prince of Bel-Air is an American television sitcom starring Will Smith, James Avery, Janet-Hubert-Whitten, Alfonso Ribeiro, and a couple of other stars. The sitcom was created by Andy and Susan Borowitz, and developed by Benny Medina and Jeff Pollack. It was loosely inspired by Medina's life.

The Fresh Prince storyline follows Will Smith (played by Will Smith), a street-smart teenager from West Philadelphia. After Smith's mother is involved in a scuffle with thugs on the basketball court, she sends her son to live with her wealthy relatives in the affluent Los Angeles neighborhood of Bel-Air.

Will's wealthy family includes his strict uncle Philip Banks (played by James Avery), a successful attorney who later works as a judge. There's also Vivian Banks (played by Janet Hubert and later by Daphne Reid), Will's equally-strict career-minded aunt who works as a university professor.
Other members of The Banks' include Will's arrogant cousin Carlton Banks (Karyn Parsons), his cute-looking but dull-witted cousin Ashley Banks (Tatyana Ali), his youngest cousin, and the family's cynical butler called Geoffrey.

As Will struggles to settle into his new home, the class divide is evident. His working class background seems to be out of tune with that of the Banks. And as the plot unfolds, the two different worlds get intertwined in a humorous, sometimes perilous way.

The Fresh Prince of Bel-Air premiered on NBC on September 10, 1990, and aired till May 20, 1996. The sitcom aired a total of 148 episodes across its 6 seasons, each of which registered impressive critical success.
Fresh Prince Font
The Fresh Prince logo seems to have been designed using two fonts. The words "The" and "Of Bel-Air" are in the Times New Roman, whereas the words "Fresh Prince" are in the FTF Indonesiana Go Graffitiana Font.
About Times New Roman
Times New Roman is a serif typeface designed through a joint partnership between Stanley Morison and Victor Lardent. The font was commissioned in 1931 by the popular British newspaper, The Times, after which its name.

Note that the word "Roman" in Times New Roman has no association with Rome or Italy. Instead, it's a reference to the traditional regular or roman style, also known as Antiqua.

Some of the standout features of the Times New Roman font include a high x-height and short descenders. These features make the logos and lettering designed in this font look tighter and more condensed, which enhances their visual appeal.
About FTF Indonesiana Go Graffitiana Font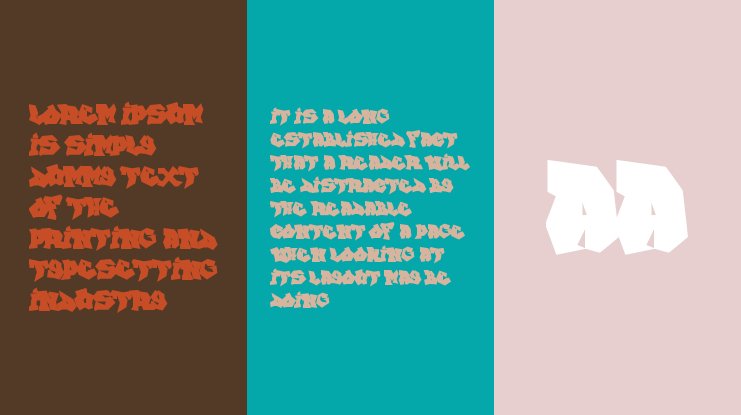 The FTF Indonesiana Go Graffitiana is a typeface designed and released by the Fizzetica Depok Asiana Type Foundry.

The font is currently only available in the regular weight. However, the single weight supports UPPERCASE letters, lowercase letters, and several other quirky elements.
Where to Download the Fresh Prince Fonts
The Times New Roman font is available for download from a variety of websites, including Best Free Fonts, Font Mirror, and Fonts Family. There are equally various places to download the FTF Indonesiana Go Graffitiana Font. Examples include Urban Fonts, DaFont, and wFonts websites.

Both the Times New Roman and FTF Indonesiana Go Graffitiana Font are free for personal use. However, be sure to read the full license details before using either typeface for commercial projects.