Last Updated on August 22, 2023
Did you know that your favorite cognac is also a popular shade of red? This deep brownish-red hue draws inspiration from the amber hues found in aged Cognac brandy. As a warm and luxurious color, it radiates elegance, culture, and a vintage charm.
It is often associated with leather goods, such as leather jackets, shoes, and handbags, as well as with wood finishes and furniture. It is a versatile color that can add warmth and depth to various design contexts.
In this article, we'll explore the meaning and symbolism of cognac color, its history, and how to effectively match it with other pigments for stunning designs. We'll also discuss its significance in fashion and design.
Overview of the Cognac Color
You've likely heard of cognac – the luxurious, earthy-red shade that's widely associated with power, ambition, and reliability. Cognac draws its name from the renowned French town and alcoholic beverage. Crafted from grapes, it is celebrated as a top-tier spirit, boasting warmth, subtlety, intensity, and complexity. It has a hex code of #9A463D.
Using cognac in a triadic color combination can help create magical contrasts. Besides, painting a room in cognac can impart a deep sense of calmness and relaxation, while pairing the color with deep purples in an outfit can evoke a sense of confidence and serenity.
Comparing Cognac to Burgundy
Cognac and burgundy share many features, aesthetically and (to an extent) symbolically. Both colors are popular choices in the world of fashion and design too, often imparting a sense of luxury and regality.
However, cognac is a few shades darker than its cousin burgundy. When viewed up-close, you'll also realize that cognac has a slightly more muted and earthy tone, while burgundy generally appears vibrant and bold.
Colors Related To Cognac
Red
Red is a vibrant, intense color that symbolizes passion and power. In contrast, cognac is a deeper, refined hue with an earthy undertone. It exudes elegance and sophistication, adding warmth and richness to any setting.
Gray
Gray is a neutral color that is often associated with practicality, sophistication, and a sense of balance. It is versatile, providing a calming and understated backdrop that complements a variety of other colors and design styles. Cognac, on the other hand, is a warm, deep, reddish-brown hue, inspired by the color of aged brandy. While gray offers a subtle and timeless appeal, cognac brings a warm and luxurious character to any design.
Brown
Brown is a broader term encompassing a wide range of shades, from light tan to dark chocolate. It is a versatile and natural color often associated with stability, reliability, and simplicity. Cognac is a specific shade of brown with a reddish undertone, resembling the hue of aged brandy. Although brown is a broader category, cognac offers a more refined and distinct character within the brown color family.
What are some good color combinations for cognac?
When it comes to color matching, cognac goes well with deeper or lighter reds, beige and multiple shades of copper and brown. The color is also compatible with tan, rouge, raw umber, and royal purple.
It has a way of bringing out the best in a design when used in a triadic palette. It also pairs perfectly with deeper or lighter reds, beige, and multiple shades of copper and brown. 
Origin and Etymology of Cognac
There's no better way to discover the origins of this timeless, earthy hue and how it has come to symbolize power and luxury than by going back to its roots.
Cognac has a fascinating etymology with linguistic and cultural connections to explore. The color derives its name from the brandy of the same name, produced in the French region of Cognac.
The word Cognac itself has historical significance, likely coming from the Latin phrase 'Cohors Nantomensis,' which translates to 'The Corral of Nantes.' This phrase is closely linked to the history of the production of brandy in the region, with the corral signifying the area where the product was made.
This color has a rich history in fashion and design, dating back to the Renaissance period. This earthy hue has long been associated with ambition, power, and luxury, making it a significant choice in various contexts.
In regal interiors, Cognac has been utilized both as an accent color and as a dominant shade, adding a touch of grandeur to the space. Moreover, luxury furniture often incorporates this timeless color, further emphasizing its opulent allure.
When it comes to fashion, Cognac is a fantastic option for fall wardrobes. Its versatility allows it to evoke a wide range of imagery, depending on the complementary pigments it's paired with.
The ability to blend seamlessly with different colors and employ various strategies in art and design projects has made Cognac a popular choice among creative enthusiasts.
In recent years, painting a room in Cognac has gained popularity. This trend is attributed to the color's remarkable ability to impart a deep sense of calmness, regality, and warmth to the space.
The versatility of Cognac color allows for its application in various ways, making it an excellent choice for individuals seeking to infuse their environment with a joyful and celebratory ambiance, while still maintaining an air of tranquility and thoughtfulness.
Cognac Color: Qualities and Associations
Despite its neutrality, cognac is a versatile color that will comfortably fit into a number of settings. The color can signify ambition and power, depending on where it's used. It can also connote reliability, competence, and practicality.
Some of the warmer emotions associated with cognac include comfort and exuberance. That explains why the color's influences are found in many luxury furniture and interiors.
Like many pigments, cognac's cultural symbolism, psychological effects, and usage in art have evolved significantly over the years.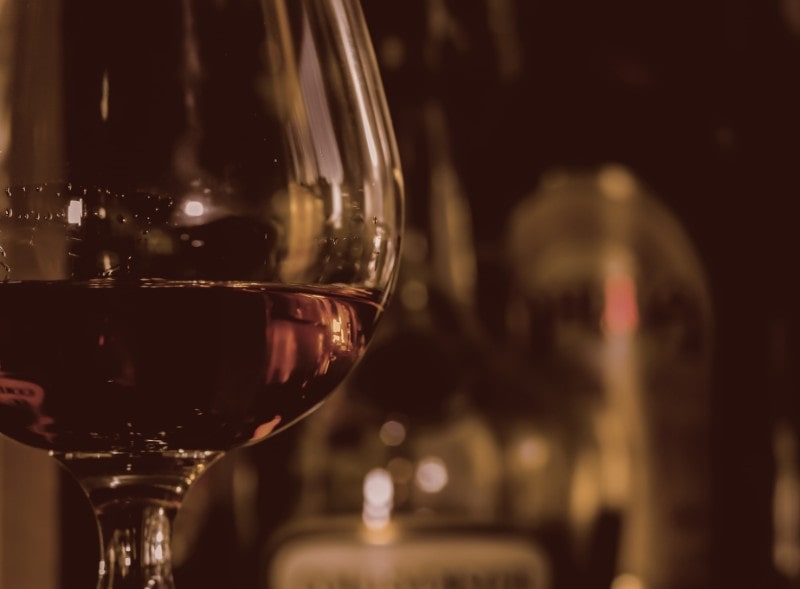 It's a popular hue of choice for luxury furniture, interiors, and fashion. The color is mostly beloved for its ability to convey feelings of sophistication and elegance. The cognac's neutral tones are associated with wealth and stateliness, and are seen as an expression of ambition, power, and practicality.
This color is an excellent option for any fall wardrobe. The award-winning home-improvement show "This Old House" even chose cognac as its 'Color of the Month' in October 2014. That only lends credence to the color's significance in modern art.
Cognac in Fashion and Design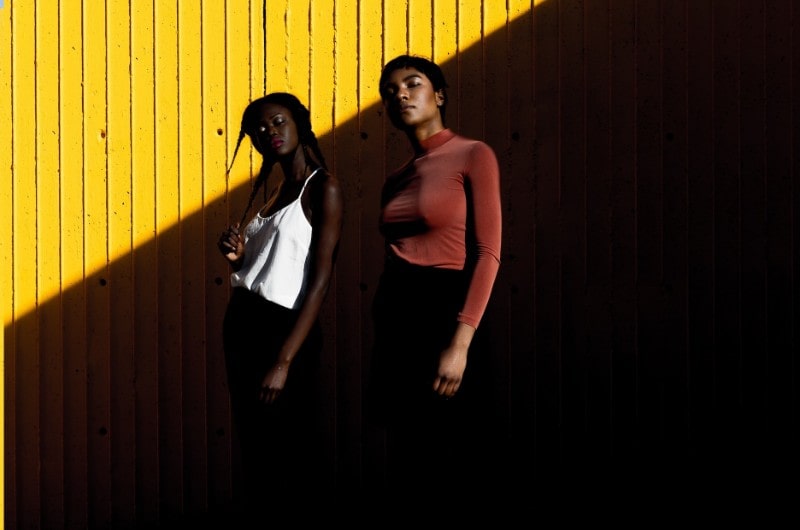 Adding a touch of cognac to your wardrobe or interior design can help boost your confidence while also maintaining a sense of luxury and relaxation.
Fall is the perfect season to incorporate this color into your style. That's due to its pairability with deeper reds, beige, and multiple shades of copper and brown to convey a sense of regal sophistication.
Designers can use cognac as the accent or dominant color in a regal interior. The color blends seamlessly with deep purples to add a dash of confidence to a room.
As cognac is slightly darker than burgundy, the color can be used to create a statement with an outfit that reflects joviality and celebration. The key is to find the right color palette to match it with.
Fortunately, you won't need to search for so long. Tan, rouge, raw umber, and royal purple all work great as accent colors for the neutral cognac color.
In painting and design, cognac can convey feelings of warmth and relaxation. This color is versatile enough and will fit into a variety of settings and contexts. And as you might have gathered, it can combine well with many colors using different strategies.
Cognac in Interior Design
This color finds versatile use in interior design, adding a touch of warmth, elegance, and richness to spaces. There are several ways in which Cognac color can be effectively incorporated into interior design.
Firstly, furniture plays a significant role in setting the tone of a space. Cognac-colored leather sofas, armchairs, or ottomans bring a luxurious and classic feel to living rooms or study areas. The rich hue of Cognac complements various design styles and adds a touch of sophistication.
In addition to furniture, accent walls can make a statement in interior design. Painting an accent wall in Cognac color can create a focal point and evoke a cozy, inviting atmosphere in rooms such as bedrooms or sitting areas. The deep, warm tones of Cognac draw attention and create a sense of intimacy within the space.
Furthermore, incorporating Cognac-colored accessories can infuse warmth and depth into the overall design scheme. Adding throw pillows, curtains, or rugs in Cognac color brings visual interest and creates a harmonious color palette. These accessories serve as accents, providing a pop of color while complementing other elements in the room.
It can also be utilized in wood finishes to enhance the richness of the space. Using wood stains or finishes on furniture, cabinetry, or flooring adds a touch of elegance and creates a cohesive design aesthetic. The combination of wood textures and Cognac color creates a warm and inviting ambiance.
In terms of decorative elements, incorporating items such as vases, artwork, or lampshades can further enhance the overall design. These subtle accents in Cognac color contribute to the visual appeal of the space, tying together different elements and creating a sophisticated look.
By strategically incorporating Cognac color into interior design through furniture, accent walls, accessories, wood finishes, and decorative elements, one can achieve a space that exudes warmth, elegance, and a timeless aesthetic.
Conclusion
Overall, Cognac is a sophisticated color choice that brings a sense of refinement and vintage appeal to various applications, ranging from fashion to interior design.
The color conveys power, ambition, and reliability. It's also associated with luxury, wealth, and stateliness. Whatever art and design project you have in mind, you'll do yourself a huge favor by adding cognac to your palette.