Last Updated on November 21, 2023
To date, there about 4.36 million active sellers on Etsy, and around 81.9 million active buyers. Canva, on the other hand, has 150 million users each month. Those are huge numbers reflecting not only the popularity of these websites, but also the creativity of people.
So if you have a knack for making beautiful logos or you've always wondered if you could make money off your templates, then there's no better time to begin selling than today.
But there's one essential question that hangs in the air: does Etsy accept Canva designs?
This article shall attempt to answer that – and other frequently asked questions. But first, let's begin with the basics.
Introduction To Canva and Etsy
What Is Canva?
Canva is a website that allows users to create different types of digital graphic designs. Among the products you can design on the platform include business cards, party invitation cards, flyers, Zoom backgrounds, and lesson plans.

Canva maintains a huge catalog of high-quality, professionally-curated design templates. You can apply these templates as they are or tweak them further to achieve your desired look. Most of their services are free, but their Premium services are quite affordable and popular with many professionals.
What Is Etsy?
Etsy is an ecommerce marketplace that allows creators of handmade goods and craft supplies to offer their products to millions of potential buyers worldwide. The website accepts a wide assortment of products, including personalized jewelry, party decorations, notebooks, journals, stickers, and digital art.
While the quality of Etsy items may not always match that of other online products, their uniqueness sets them apart. In contrast to competitors like Amazon or eBay, Etsy stands out by providing exceptional value, fostering a marketplace that celebrates the craftsmanship of handmade goods for both sellers and buyers.
Can You Sell Canva Designs On Etsy?
The short answer is YES. As Etsy deals primarily in handmade goods, many creators often presume the website doesn't accept digital graphic designs. But that's far from the truth.

The term "handmade" isn't exclusive to manually crafted items. It may also denote digital art made from scratch, such as graphics from websites like Canva.
What Types Of Digital Designs Can You Sell On Etsy?
The platform accepts different types of digital products. These include;
Business cards
Invitation cards
Flyers
Templates and patterns for art, books, sewing, etc.
Calendars, planners, and trackers
Checklists and charts
Digital art, such as wallpapers
Themes (for websites, blogs, ecommerce stores, etc.)
Social media templates
Fonts and logos
The key is to ensure that your digital designs comply with Etsy's policies and any applicable licensing agreements. Always check and adhere to the terms of use for specific categories to provide clarity for buyers regarding the intended use of your digital products.
Why Should You Sell Your Canva Designs On Etsy?
The market cap for Etsy was a staggering $12.45 billion as of November 4, 2022. The company employs thousands around the world, both directly and indirectly. Selling your Canva designs on Etsy is an ingenious way to generate extra income from the website.

As you shall find, Etsy makes it incredibly easy for sellers to list their items on its platform. The website also implements fairly permissive laws that allow sellers from all over the world to cash in on the ever-growing demand for handmade goods.
Are There Limitations To Selling Canva Designs On Etsy?
While Etsy provides digital creators with a passive income-generating opportunity, there are certain things to keep in mind to sell your artwork successfully on the platform.

Most importantly, Etsy only accepts original designs. Ensure your Canva graphics are 100% original (made by you) before listing them on Etsy. The company may slap you with unspecified penalties for listing copyrighted content on its platform.
Does this apply to AI-generated art?
Canva recently launched Magic Design, an artificial intelligence (AI) feature that allows digital artists to create professional-quality templates using generative AI.
This feature is a huge milestone in terms of improving user experience on the graphic design platform. It lets you customize your digital templates further by adding a variety of effects, such as images and styles.

So YES, you can list AI-generated Canva designs on Etsy. The company changed its policy a few months ago to accept the sale of AI-generated art on its platform. The only condition is that the graphics must have been generated by you.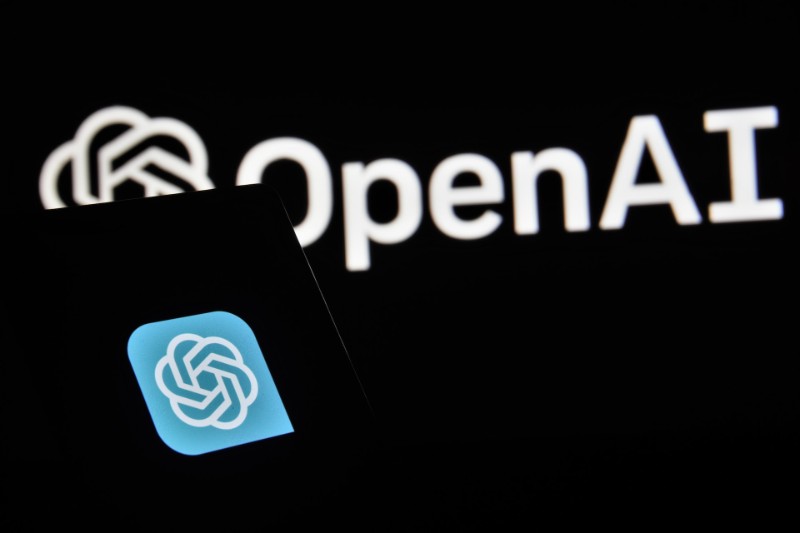 Can I Use Canva Designs Commercially?
The fact that you can sell your Canva designs on Etsy means you can certainly publish them for commercial and official use. In fact, the bulk of Canva users are digital creators who generate graphics on the platform for sale on third-party websites.
But as you might expect, there are certain things to remember before using Canva-generated designs commercially.
First, you cede all rights to any Canva-generated design when you sell it. That means the buyer can modify or customize the design further without attributing you or the Canva platform. Also, any digital elements you add to your Canva graphics must be licensed for commercial use.
Benefits of Selling on Etsy
1. For Passive Income
Selling on Etsy requires minimal ongoing effort. It's not like operating a brick-and-mortar store, where you must physically be around to attend to any customers. With Etsy, all you need to do is set up an account and add your Canva designs to your store. You can then go about your other businesses as you wait for orders to pop up.
2. You Set Your Own Prices
One of the best things about selling on Etsy is that you're in full control of the prices. You can price your Canva designs however you deem fair and competitive. Etsy only comes into the picture at the point of sale, where it demands a cut of the selling price.
3. Your Products Get Wider Exposure
Etsy boasts millions of active monthly users. It's the leading online marketplace for handmade and craft supplies. So, you can be sure your Canva designs will reach millions of potential customers. Just remember to make your graphics as stylish and unique as possible. That will help them to stand out from similar digital art on the platform.
4. You Get Free SEO Services
The platform implements numerous marketing tools. The platform especially stands out for its search engine optimization (SEO) features, which are designed to improve the online visibility of products listed on its website.
The fact that Etsy is a reputable brand also makes it easy to market your Canva designs on third-party websites, such as social networking platforms. The best way to go about that would be to share inbound links to your Etsy products.
How Do You Get Started On Etsy?
The first step in selling your Canva designs on Etsy is to sign up for an account on the platform if you don't already have one.
Here's a brief step-by-step;
i. Head to Etsy.com to start the registration process.
ii. Once you're signed up, use your login credentials to access your profile.
iii. Click on the "Your Etsy" link located at the top of the page, followed by "Shops."
iv. Click "Create a Shop."
v. Follow the subsequent prompts, which include selecting your shop language as well as your country and currency.
vi. Give your shop a befitting name and then click "Save and Continue."
Now that you're fully set on Etsy, you can start creating and saving your graphic designs on Canva. The designs are automatically saved on your computer as templates.
After saving your Canva templates, it's now time to list them on your store by following the below procedure;
i. Click on "Your Etsy," followed by "Shops."
ii. Click on "Listings" and then "Add a Listing."
A "Listing Type" drop-down menu will pop up.
iii. Choose "Digital Item."
iv. Select your Canva graphics from your PC and upload them to your Etsy store by clicking on "Upload an Image."
Don't forget to add a title and description to the selected files. You can also set a price for each design. The final step is to market your Canva designs. This should happen as soon as the listings go live.
There are several ways to market your Etsy listings digitally. You could blog about them or share them on your social networking platforms. There's also the option of uploading video tutorials about Canva designs to your YouTube account and carefully embedding links to your Etsy store.
How Much Can You Make Selling Canva Designs On Etsy?
Etsy pays $5 – $10 for every piece of digital art. However, the price can be as high as $30, depending on the graphic's actual size, design complexity, and number of pages in a template. These aspects should guide you while pricing your Canva designs on the platform.

But while Etsy generally charges $5 – $10 for every digital graphic, the amount you'll earn on the platform depends on your stock turnaround. For instance, you can easily make $100 per day if you sell 10 pieces of digital art priced at $10 each.

An intelligent way to maximize your revenues from selling Canva designs on Etsy is by diversifying your products. Be sure to list different types of Canva designs, from templates to business cards, invitation cards, flyers, etc.
How Much Commission Does Etsy Charge?
Etsy charges $0.20 per listing and $0.20 cents per sale. The company also charges a transaction fee of 6.5% of the total order amount. This caters to packaging and shipping. Sellers also pay a payment processing fee for using the website's payment methods. The rates are 3% plus $0.25.
There's also an advertising fee ranging from 12% – 15%, depending on a seller's annual income. Moreover, sellers can purchase an optional premium bundle that costs $10/month and provides advanced features than those available under the free plan.
However, fees and charges on Etsy vary considerably by region and product nature. Digital art, such as Canva designs, are typically cheaper than physical handmade products.
Wrap Up
Etsy is an awesome platform to showcase handmade, creative products, while Canva is a wonderful online tool for design. Combine both and you've probably got a great recipe for success!
Remember: both Canva and Etsy may update their policies, so it's a good idea to check the latest terms and conditions before selling any designs. If you have specific legal or licensing questions, it's advisable to consult with a legal professional to ensure that you are in compliance with all relevant regulations.