Last Updated on September 28, 2023
If you know anyone named Sienna, you might have wondered how they got such a beautiful name. Most people would agree that it's a wonderful name that just rolls off the tongue. Another cool fact is that Sienna is a term that traces its roots in Italy. But as you shall find out, there's a lot more to it than that.

Sienna also happens to be one of nature's most spectacular colors. In fact, the name was popularized first as a pigment before it became a highly sought-after baby name.

This post reveals certain little-known facts about the color known as Burnt Sienna.
Introducing Burnt Sienna
The best way to understand Burnt Sienna is to begin by familiarizing yourself with Sienna. It basically refers to an earth pigment made from a blend of iron oxide and manganese oxide. The hex code for burnt sienna is #E97451.
The term "Sienna" derives from the Italian phrase "terra di Siena," which loosely translates to 'Siena earth.' The name was mainly inspired by the eponymous Italian city-state where the pigment was produced on a large scale during the Renaissance period.

It exists primarily in two major shades – raw sienna and burnt sienna. The names pretty much sum up what each tint is all about. Raw Sienna is the natural variation of the color. In its natural state, the pigment predominantly exists as yellowish-brown.

Burnt Sienna, on the other hand, is the heated form of raw sienna. In this state, the color changes from its natural yellowish-brown to reddish-brown.
Availability of Burnt Sienna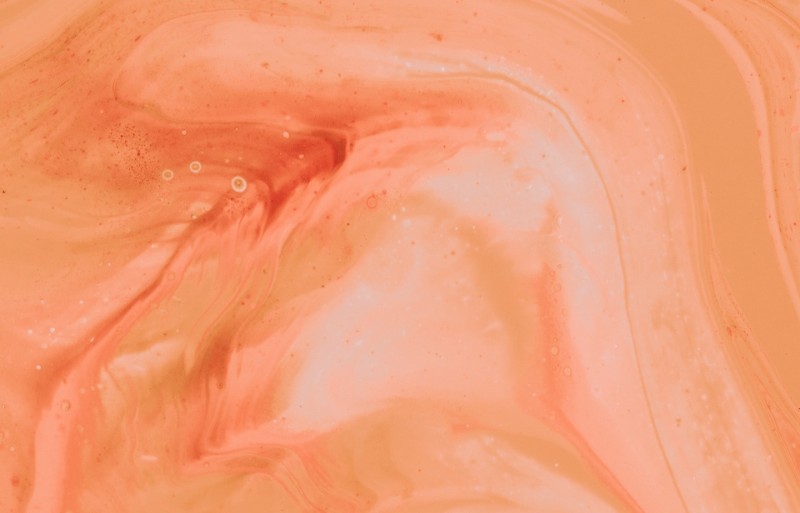 Despite its potential abundance as a pigment source in nature, Burnt Sienna is actually quite scarce. As a result, it is considerably expensive.
The scarcity of this color is primarily due to the gradual depletion of natural pure sienna deposits, making it increasingly challenging and costly to obtain the original pigment. Nowadays, many manufacturers opt to produce burnt sienna artificially using synthetic iron oxide.
Even with these efforts, the cost of burnt sienna remains high. While it is relatively easy to find clothing and general household items that resemble burnt sienna, locating natural dye made from the pigment is a much more arduous task.
Colors Nearly Similar to Burnt Sienna
The hue shares striking similarities with brown. That's interesting considering that the pigment is predominantly red.

The brown undertones in burnt sienna are so conspicuous that the color is often associated with brown. That also explains why both colors share several meanings and symbolism.

Other colors nearly similar to burnt sienna include yellow and burnt orange.
Colors You Can Pair with Burnt Sienna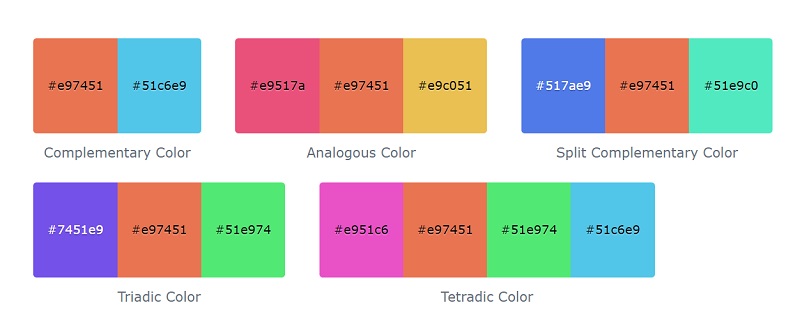 Burnt sienna shares clear visual similarities with brown, yellow, and burnt orange. So it's unsurprising that the pigment can blend seamlessly with these three hues. As a warm color, you can pair burnt sienna with virtually all other warm pigments.

You could also pair burnt sienna with dull colors to create a spectacular contrast or reduce its intensity. Blue and green would especially be suitable here.
Other Sienna Color Tones
The sienna color was originally available only in its raw variant. However, the pigment now comes in a variety of shades.

1. Raw Sienna

Raw sienna is a yellow-brown pigment of sienna. It's considered the natural form of sienna since the pigment exists in this form before it's subjected to any chemical treatments.

2. Bright Sienna
Bright sienna is a brighter and lighter version of sienna. It contains about 60% lightness and saturation. This sienna tone may be bundled together with other orange shades due to its orange-brown appearance.

3. Dark Sienna

The dark sienna hue stands out for its extremely dark shade of red. Thanks to its conspicuous red undertones, this sienna tone is often considered a shade of red. It's the color used on the American television show 'The Joy of Painting.
Origin and History of Burnt Sienna
The history of burnt sienna is closely intertwined with that of sienna. Sienna is considered one of the first pigments ever used by humans. Other ancient pigments include ochre and umber.

Archaeological findings uncovered in cave paintings suggest that humans may have used sienna for centuries. The color's popularity exploded during the Renaissance Period, where renowned artists like Giorgio Vasari, Caravaggio, and Rembrandt widely used it as one of the brown pigments.

Ancient Romans were the first known humans to use and popularize sienna pigments. Much of the mining activities took place near Arcidosso in the present-day Province of Grosseto located on Monte Amiata in southern Tuscany. The pigment was originally called "terra rossa" or "terra gialla," Italian for 'red earth' and 'yellow earth,' respectively. Its other common name was "terra di Siena," which became incredibly popular.

By the 1940s, sienna's traditional sources were nearly depleted and production shifted to the islands of Sicily and Sardinia. The continuous depletion of the color's natural sources led to the introduction of synthetic production methods. Most sienna pigments available today, including burnt sienna, are made using synthetic iron oxide.
Meaning and Symbolism of Burnt Sienna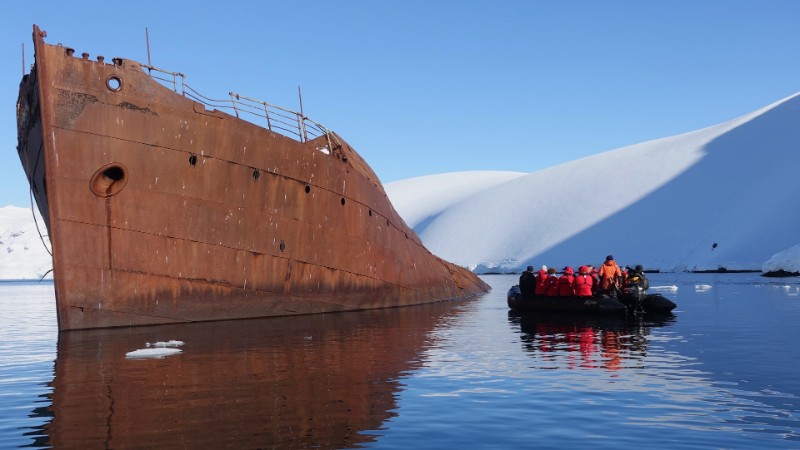 This pigment exudes passion, making it an excellent choice for romantic occasions such as weddings and date nights. It can also be used as an undertone for events involving platonic relationships.
However, while burnt sienna is considered one of the quintessential colors of passion, it can sometimes be overly intense. To make the most of this pigment, it's best to incorporate small tints of it into your setting or blend it with relatively muted colors.
Passion often accompanies excitement, and in a burnt sienna-themed setting, it's impossible to resist the urge to feel joyous. The pigment has the power to calm racing thoughts, uplift moods, and help you see the brighter side of life.
Furthermore, as the color of nature and adventure, burnt sienna's natural origins come as no surprise. Wanderlust enthusiasts will find clothing and backpacks with a burnt sienna theme truly revitalizing, as it enhances their connection with the magic of Mother Earth.
Art lovers would truly appreciate the beauty of burnt sienna. This color is perfect for active participants rather than passive observers. If you're someone who loves taking action and getting things done instead of simply watching events unfold, then burnt sienna is the color for you.
This lovely shade also exudes independence, making it suitable for free-spirited individuals. It's not a color that bends to passing fads and trends. It stands out regardless of the times and seasons, which is no surprise given its natural origin. If you wish to showcase your autonomy, there's no better color to broadcast your intentions.
Luxury is another symbol associated with burnt sienna. This pigment is widely connected with the finer things in life, from high-end jewelry to luxurious automobiles and everything in between. Burnt sienna prefers to mingle with the wealthy and opulent. Nevertheless, it doesn't look down upon the underprivileged. It upholds nature's timeless reputation of bestowing its blessings upon all.
Lastly, burnt sienna resonates with comfort and security. Wearing clothing with in these undertones signifies that you are content and at ease with your circumstances. But this pigment doesn't encourage staying within your comfort zone. It's a color for those who are driven to take action.
How to Make Burnt Sienna
Burnt sienna is produced on a large scale through the process of calcination, which involves heating substances such as ores and oxides. Calcination serves various purposes, including dehydration of ores, oxidation of sulfates, elimination of organic matter, and decomposition of carbonates.
To make burnt sienna via calcination, the first step typically involves placing raw sienna in a cylindrical steel container. This container is then positioned over a furnace and gently rotated, allowing the heat to alter the chemical composition and pigment of the raw sienna.
In addition to calcination, another method of creating burnt sienna involves mixing specific primary colors. This option is particularly useful when making small quantities of burnt sienna. Orange and purple are the most commonly used primary colors to achieve this hue.
Making Burnt Sienna from Orange and Purple
i. Purchase a tube of purple and orange from the art shop.

This shouldn't be a problem as purple and orange are among the most common pigments.
ii. Understand some basic knowledge of color psychology.

Ideally, you'd want to know how deep or faint you want your burnt sienna to be. The final product will depend on the emotions you intend to conjure with your painting project.
iii. Start by adding equal amounts of purple and orange to a common mixing palette.

It's best to begin with small amounts of both colors. That way, you can gently tweak the mixture to achieve your desired outcome.
iv. Add more orange or purple as required.

Feel free to add more white to get different shades of burnt sienna.

You could also create burnt sienna using a combination of blue, red, and yellow. However, this procedure would require time and patience to obtain high-quality burnt sienna.
Making Burnt Sienna from Blue, Red, and Yellow
i. Purchase a tube of blue, red, and yellow from the art shop.
ii. Place the three colors onto a mixing palette.
iii. Add a little yellow and red to the palette to create a yellowish-orange color.
iv. Add a small amount of blue to the mixture to darken it, thereby creating a basic burnt sienna.

NOTE: It's best to use more red and yellow than blue when making burnt sienna. You could also fine-tune the pigment by mixing in a small amount of orange.
Wrap Up
Burnt sienna holds profound meaning and symbolism within its hues. The pigment's inherent rarity enhances its overall charm. Whether you're an artist or an interior designer, incorporating burnt sienna into your projects can bring remarkable results.
Still, it's crucial to balance it with complementary tints, as this color can appear excessively intense when used on its own.