Last Updated on September 28, 2023
When you think of the blue iris color, what comes to mind first: the flower or the shade of someone's eyes?
This fascinating color that blends the serene qualities of blue with the delicate elegance of iris flowers evokes images of clear skies and peaceful waters. It radiates tranquility and introspection. Blue Iris encompasses a spectrum of shades, from soft pastels to vivid hues, each exuding its own unique charm.
But what does this striking color mean and what are its origins? Read on as we explore the meaning, symbolism, and history.
Blue Iris Appearance and Etymology
This deep, vivid shade of blue comes with a tinge of purple. The color blends well with deeper plums, red-browns, yellow-greens, grapes, and grays. It has a hex code of #5A4FCF.

It's a popular choice for design, branding, and marketing. That's mainly due to its power to anchor, meditate, and inspire. In terms of etymology, blue iris takes its name from the showy iris flower. As already hinted, these blossoms derive their name from the Greek goddess of the rainbow, Iris.
Colors That Look Like Blue Iris
Blue Grey
Blue Grey is a serene blend of blue and grey, exuding a timeless and calming aura. It adds sophistication to any design, evoking misty landscapes and gentle ocean waves. With its neutral yet elegant appeal, this pigment is suitable for interiors, branding, and fashion.
Royal Blue

Royal Blue was inspired by historical associations with nobility, that's why it conveys luxury and prestige. This versatile color commands attention, symbolizing confidence and power. Royal Blue creates striking impact and pairs well with other shades, including ivory, green, hot pink, grey, and gold.
Misty Blue
Misty Blue is a serene, ethereal color reminiscent of tranquil mornings and foggy landscapes. Its soft and delicate hue conjure calmness and nostalgia. Versatile and understated, Misty Blue brings a dreamy and peaceful aesthetic to interiors, fashion, and art. 
Brief History of Blue Iris Color
There's a reason many people are captivated by the charming allure of the blue iris color. It has much to do with the fact that this hue is named after the ancient Greek goddess of the rainbow, Iris.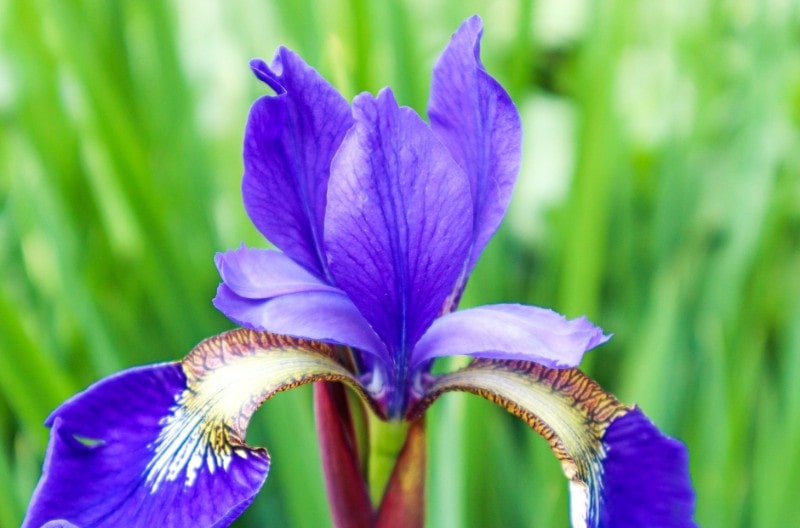 The botanical inspiration for this captivating hue is the showy iris flower and its mythological connections are deep-rooted. The blue iris flower has been cultivated for centuries, and the plant's symbolism in art has been popular for just as long.

In the Middle Ages, the flower was often used to represent faith, hope, and wisdom. It was also considered a symbol of power and strength. Later, during the Renaissance period, many artists began associating blue iris with the Virgin Mary.

In the 18th century, the blue iris flower (and by extension, the color it epitomizes) was used to represent royalty. The blue iris flower and other blue iris-themed gifts were given as presents to kings and queens. Even today, blue iris is often used in art and design to represent the same qualities of faith, hope, and strength.
The Significance of Blue in Color Psychology and Culture
It's easy to feel the calming, soothing power of blue iris. The color has long been linked to dependability and soul-searching qualities. It also resonates with magic in many cultures around the world.

The power of blue is evident in symbolism, psychology, and history. The color can be used to express a range of feelings, emotions, and moods.

In nature, the color blue represents the sky and sea. Numerous shades of blue, such as blue iris, are associated with animals like the bluebird, dolphin, and dragonfly.

Meanwhile, shades of blue are used to create a sense of timelessness, elegance, and luxury in the fashion industry. These colors may also convey certain messages in spirituality, religion, and mythology.

In Hinduism, blue is associated with Vishnu, the god of protection and preservation. For Christians, the color resonates with Mary, the Mother of Jesus. In Chinese culture, blue is seen as a color of immortality.
The color appears in Greek mythology too. In fact, there's a specific Greek goddess of the rainbow called Iris. This only lends credence to the powerful association of blue iris (and blue colors in general) with spirituality.
The Meaning of Blue Irises in Different Cultures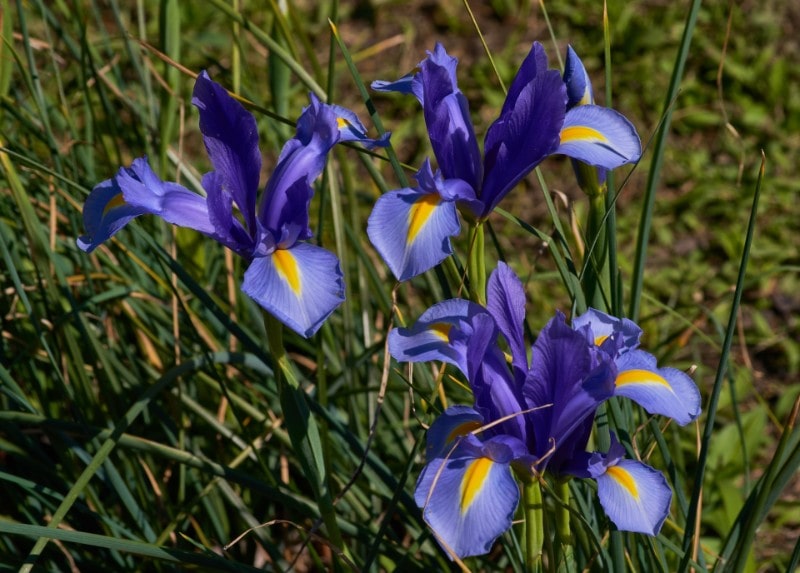 Across the world and throughout time, the captivating hues of the blue iris flower have been associated with a variety of symbolic meanings. The color has been influential in setting the theme for various mythological, religious, and art events.

In mythology, blue iris was believed to be a messenger of the gods, and was used as a symbol of divine communication.

In religion, blue iris has been seen as a sign of faith and piety. Perhaps because the color blue resonates with the firmament where the heavenly beings supposedly dwell.

In art and literature, the blue iris color has been used to represent the spiritual realm and the power of imagination. And in modern culture, the color has been used to symbolize serenity, stability, and dependability.

As such, it's no surprise that blue iris beat all other pigments to emerge as the 2008 Pantone Color of the Year. The blue iris is the perfect reminder to take a moment and contemplate the beauty and mystery of the world around us.
Blue Iris as a Symbol of Serenity and Tranquility
As a captivating color, blue iris effortlessly blends serene qualities with delicate elegance, evoking tranquility and introspection. Symbolizing harmony and stability, it encompasses a spectrum of shades, each exuding unique charm and grace.
This timeless color creates a soothing atmosphere, infusing spaces with an enchanting aura of serenity and beauty. The blue iris flower, from which the color derives its name, possesses meditative qualities, used in healing practices throughout history.
It aids in reaching inner calm and focus, reduces stress and anxiety, making it a popular choice in aromatherapy and interior design. Blue iris color evokes peace, tranquility, and emotional balance, promoting a sense of security and harmony.
Blue Iris as a Gift for Sympathy and Condolences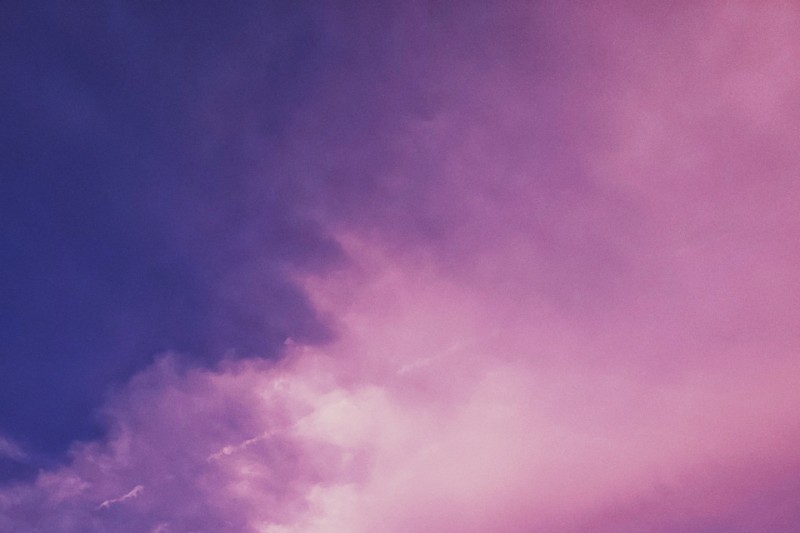 Offering blue iris presents is a heartfelt way to express sympathy and provide comfort to those in need. The color's beauty and calming nature make it perfect for empathizing with individuals facing challenging times.
Blue iris represents the depths of sorrow while also symbolizing the hope of new beginnings. Floral arrangements featuring blue iris serve as thoughtful gifts for those who are ill, grieving, or in sorrow. Pairing them with personalized gestures like cards and notes amplifies your messages of sympathy.
Adhering to sympathy etiquette, blue iris's subtle and respectful shade conveys the right message without overwhelming. While it lacks an official meaning, its calming qualities make it an ideal choice for expressing condolences and offering peace and understanding to the grieving.
Whether incorporated into traditional floral arrangements or accompanied by personalized notes, blue iris conveys compassion and understanding. Such gestures can honor lost loved ones and provide solace to those in need.
Blue Iris in Art and Literature: Depictions and Interpretations
Blue iris has long served as a muse for artists and writers, inspiring creativity across the centuries. Its calming and soothing qualities make it a favored choice in art and design.
The color carries a multitude of interpretations in literature, symbolizing hope, renewal, and the enigmatic unknown. Renowned artworks such as Vincent van Gogh's "Irises" and Claude Monet's "Water Lilies" showcase the captivating beauty of blue iris.
In poetry, it often embodies a state of being, evoking serenity and peace. Blue iris continues to captivate and influence the realms of art and literature, serving as a timeless symbol of hope and renewal.
Conclusion
From its historical roots in Greek mythology to its modern day use in art and literature, blue iris is a timeless classic that'll continue to be admired for years to come. Whether you're looking for a gift for a loved one or simply want to add a new hue to your design palette, this pigment will certainly suit your needs.