Last Updated on October 9, 2023
Avatar: The Last Airbender, also known as Avatar: The Legend of Aang, is an American animated television series created by Michael Dante DiMartino, Aaron Ehasz, and Bryan Konietzko, and produced by Nickelodeon Animation Studies.
The series takes place in an Asian setting where certain people are gifted with the ability to telekinetically manipulate one of the four classical elements – earth, water, air, and fire – using techniques known as bending. Bending is a practice inspired by Chinese martial arts.

Most people gifted with telekinetic abilities can only bend one of the elements. However, Avatar can bend all four elements. That ability gives him leverage over everyone else. He can maintain balance among the four nations of the world while also serving as a medium between and physical and spiritual realms.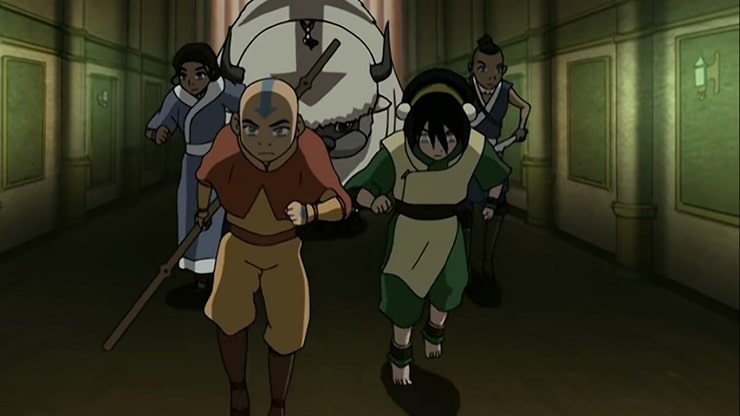 Avatar: The Last Airbender was initially released on February 21, 2005. The series aired on Nickelodeon for 3 seasons, with the final episode airing on July 19, 2008.
Avatar: The Last Airbender Font
The font used on the logo of the Avatar: The Last Airbender series is known as Herculanum.

Herculanum is a popular sans-serif font created by renowned Swiss designer Adrian Frutiger in 1990, and published by Linotype and Adobe Systems. The typeface is classified as a calligraphic font. It was originally released in digital format.

Herculanum is named after Herculaneum, an ancient Roman resort town that was annihilated by volcanic pyroclastic flows resulting from the eruption of Mt. Vesuvius in 79 AD. But that's not the only similarity that the font shares with Rome. The typeface is actually based on first-century Roman letterforms cursive, which were quickly written in clay using a stylus.
The one unmissable feature of Herculanum is its classic boldness, which makes the font incredibly legible from a fairly long distance. That sheer boldness particularly makes this font suitable for use in small texts on digital display screens.
Note that Herculanum was actually designed primarily for digital display output. The typeface supports numerous devices and operating systems, ranging from PC to macOS and Linux.

As a digital display font, Herculanum is famous for its pairing and copy-paste functions. The font lets you transfer documents between different file sharing formats without losing the original styles and layouts.

Herculanum is one of the few digital display typefaces that work best for both headlines as well as titles and body text. What's more, the font looks just as gorgeous on print media.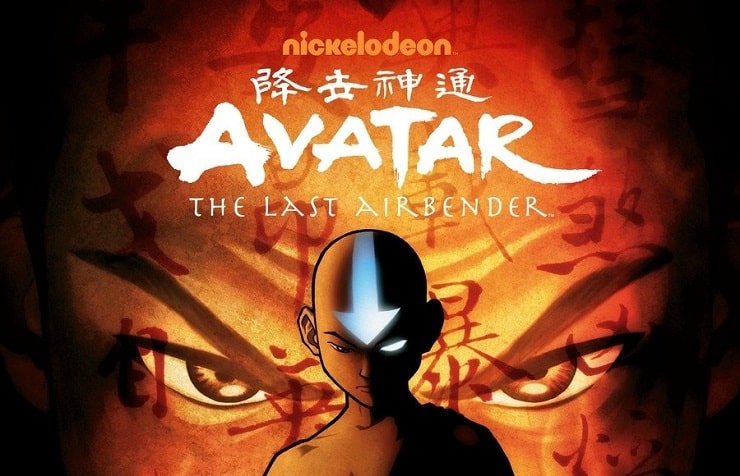 You can use Herculanum for your company logos, blogs & webpages, PowerPoint presentations, and social media posts. The typeface will also look good on your business cards, invitation cards, and campaign flyers.

Herculanum has undergone several upgrades since it was first released to the general public in 1990. The font is currently available in six weights. They include Herculanum Bold, Herculanum Pro Bold, Herculanum Outline, Herculanum Pro Outline, Herculanum Roman, and Herculanum Std Roman.
Where to Download Avatar: the Last Airbender Fonts
You can download Herculanum from Free Fonts Family, Fonts Empire, and Action Fonts. It is generally available free for personal use. However, a special license is required before applying the font on business or commercial projects.

Most websites avail Herculanum in the Opentype or Truetype file formats. All you need to do is select your format then proceed to download the font.
The 'Avatar' brush font, unfortunately, is custom-made. However, you can choose from among the available free brush fonts from FontSpace. Marathon by Iconian Fonts from DaFont is also quite similar in strokes, but isn't exactly a brush font. Still, it can evoke comparable vibes when it comes to designing Asian-inspired projects,