Last Updated on September 28, 2023
Unconventional. Bizarre. Eccentric.
These are some of the many synonyms that have often been associated with the unorthodox bohemian style. The origin of the bohemian lifestyle, widely known as bohemianism, emerged in France in the early 19th century. It typically depicts like-minded free-spirited individuals with utter disregard for permanent, worldly ties.
Back then, bohemianism was outwardly represented by simple living, voluntary poverty, and distinct, untraditional viewpoints. Soon, creatives such as actors, artists, and writers whose professionals already encouraged them to delve into the eccentric adopted bohemianism as it enabled them to display their peculiar beliefs.
Like most themes that completely rebel against mainstream aesthetics and norms, bohemianism was initially frowned upon, shunned, and ridiculed. However, in today's world, where diversity is recognized and encouraged, the bohemian style has slowly been incorporated into musical, literary, and artistic pursuits.
Are you tired of creating designs that are restricted to mainstream aesthetics? Would you like an opportunity to think outside the box? Here are some of the hippest fonts that will add eccentric and chic bohemian prints to your work!
Exotic Bohemian Fonts
1. Royal Crest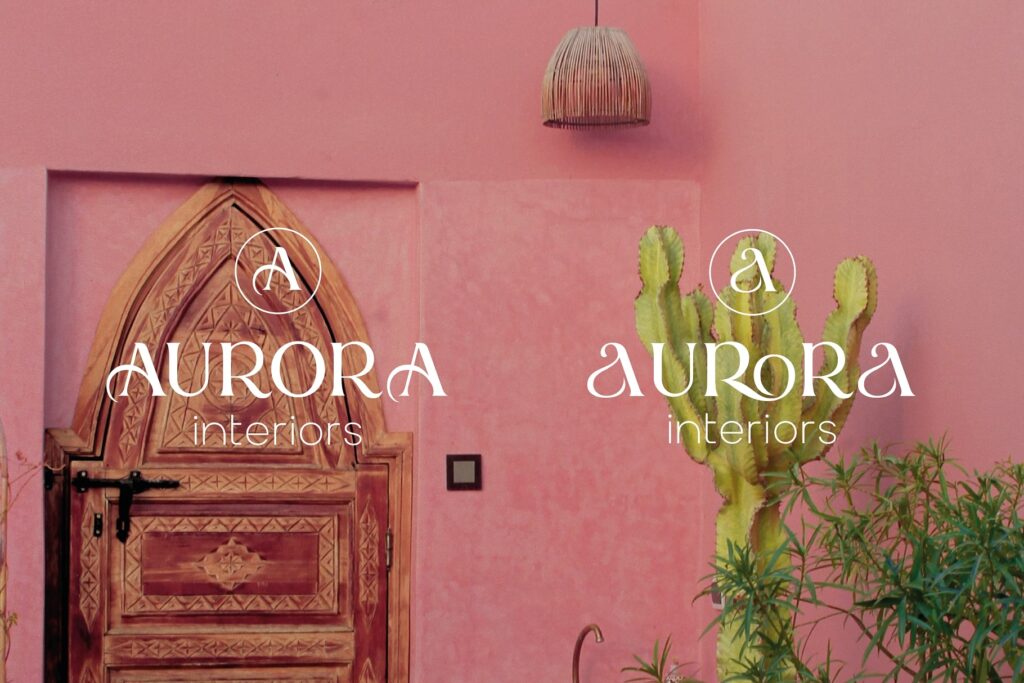 Modern, elegant, and decorative – that is the Royal Crest serif typeface. The beautifully designed characters are ornate, making it perfect for high-end projects that require embellishments without going over-the-top.
There's an extensive set of alternative characters too. This offers the flexibility and creativity to create awesome, unique designs. From logos, wedding invites, to websites, and print ads, Royal Crest will surely leave a lasting impression. Ready to make a statement? Then say it with Royal Crest: the must-have typeface for today's digital designers.
2. Magic Land

With its simple, easy-going, and cheerful handwritten doodles, the Magic Land all-caps font style gracefully combines the various themes the bohemian style strives to achieve. It leaves a fun, loveable, and unforgettable effect on your works. This is undoubtedly a perfect font for invitations, blogs, flyers, and logo designs.
3. Frunchy Sage

The modern, elegant, and chic appearance the Frunchy Sage Font provides will help you create amazing bohemian-inspired designs on logos, invitations, and blogs. It also comes with wonderful multilingual and PUA encoded features that are very easy to use. 
4. Florentina Font Signature Script
Stunning, stylish, and gorgeous, the Florentina signature script generously includes 48 ligatures, and 27 alternate characters that are guaranteed to create great designs and give your works the distinct bohemian flair you desire.  
Download Florentina Font Signature Script
5. Eugerie

Classic meets modern in the spectacular and distinct Eugerie-Classic Modern Typeface to produce an unconventional style that can undoubtedly be crafted to create a myriad of rustic designs from DIY projects, retro designs, and greeting cards. It also comes with upper and lower case numerals, accents, and PUA encoded features, making it a fantastic font style option.
Download Eugerie-Classic Modern Typeface
6. Bhiure 

The enchanting, abstract, and modern Bhiure font style, which comes from the serif family of typefaces, brings a peaceful hippie aura that cleverly captures the wonderful bohemian theme. It readily provides a unique crafty look that can easily be adapted to produce appealing designs on batiks, motifs, stationery, and tiles.
7. Magilio

The Magilio Font brings a unique style with its elegant, lush, and contemporary appeal. It possesses cool alternative characters that can be applied to merchandise, book covers, posters, and social media designs. It also comes with PUA Encoded, Uppercase, Lowercase, and Multilingual features to produce the perfect bohemian effect.
8. Dream to Berich 

The luxurious, classy, and bold aesthetics of the Dream to Berich Font provides an elegant and distinct mark on your projects. This font style is suitable for branding, advertising, and book cover designs. It also comes with standard characters and other Glyph variations of the OpenType features, which are fully accessible without requiring any additional software.
Download Dream to Berich Modern Bold Serif Font
9. Blanch Sage
Funky, groovy, and hip, the Blanch Sage font introduces a distinct style that can easily be incorporated across multiple projects, including logos, branding, master heads, and invitation designs. It comes with scintillating multilingual applications alongside a variety of hip ligatures, which are very easy to use with any software.
10. Honya Typeface 

With its classic, elegant, and modern style, the Honya Typeface generates subtle and gorgeous curves that can readily be applied to produce fashionable and smooth designs. It also contains interesting alternate swash options, which can be utilized with programs such as CorelDraw and Adobe Indesign, which support OpenType features.
11. Mobilla Serif Elegant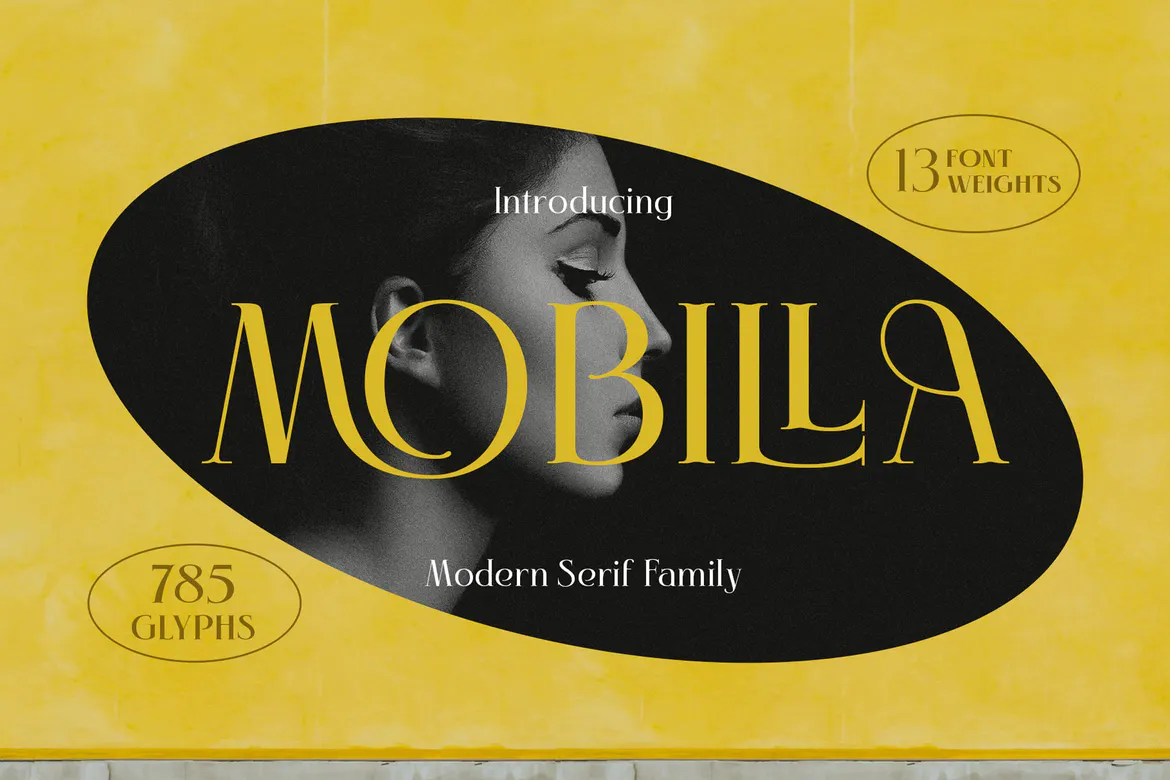 The simple, modern, and classic Mobilla Serif Elegant is diverse and known for its unmistakable serif font family for headers and description text from thin to heavy. It also requires programs such as CorelDraw and Adobe Illustrator CS to utilize the swashes effectively.
Download Mobilla Serif Elegant
12. Roman Lover

The classic and beautiful Roman Lover Serif Typeface has a dynamic and trendy style that produces elegant and distinct curves. It can readily be applied to multiple designs to produce a delightful and aesthetically pleasing bohemian concept in your projects.
13. Breather Modern Display Typeface Font

Bold, modern, and classy, the Breather Modern Display Typeface Font is the breath of fresh air you need for your stationery, blog, and special event design projects. Its range of multilingual characters and other Glyph variations are fully accessible without additional software, providing the key you desire to create a groovy bohemian effect.
Download Breather Modern Display Typeface
14. Konde Typeface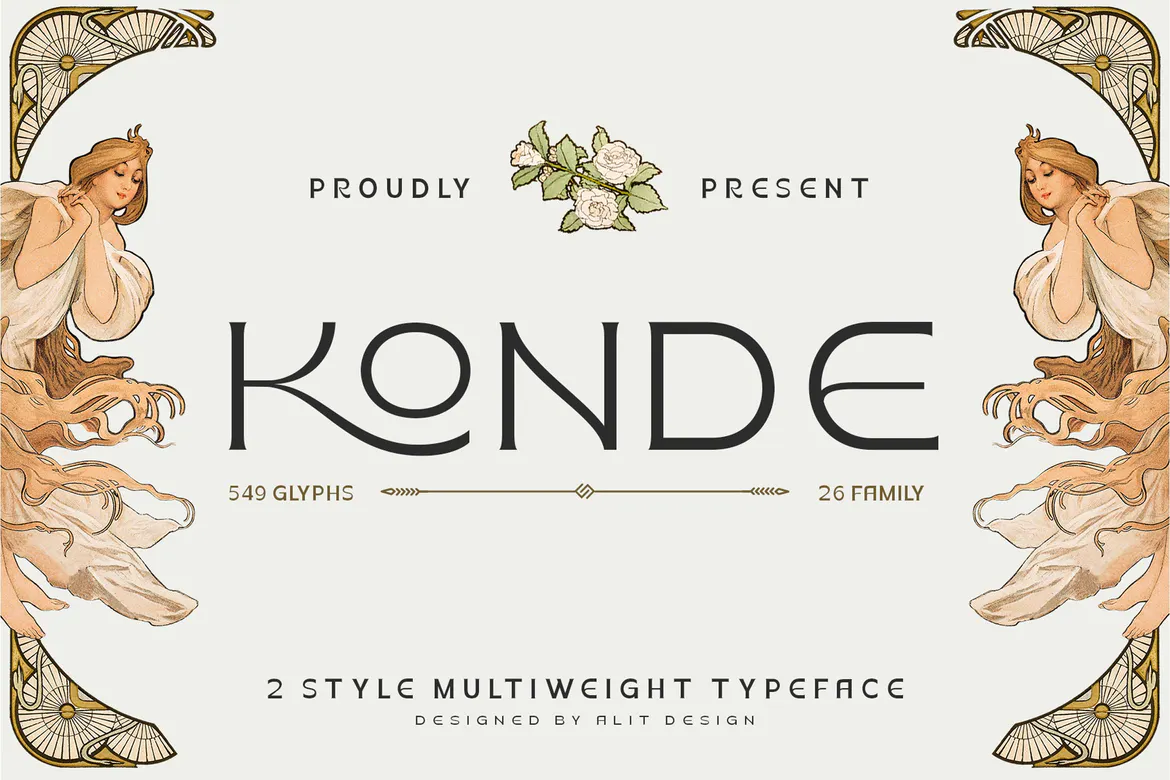 With its unique and groovy display concept, Konde Typeface is a perfect choice for creating book covers and header text fonts. It is easy to apply and provides a retro creative concept in your projects. It also comes with beautiful swashes, which can be readily utilized in your project by using programs such as Adobe Photoshop CC and Adobe Indesign, which support OpenType features.
15. Bellyman Typeface

The luxurious and fashionable Bellyman Typeface provides an awesome, beautiful, and classic bohemian concept with a distinct swash alternative that will undoubtedly distinguish your project and provide amazing aesthetics for logo, flyers, and branding designs. To facilitate the use of the wonderful swashes, you will require a program like Adobe Indesign or CorelDraw that supports OpenType features.
16. Hulahoy Typeface

The 70s-inspired Hulahoy Typeface is remarkable because of its rare and fun retro style. It provides a unique and chic image when used in design. The Hulahoy Typeface has an A-Z character set, stylistic alternates, and multilingual features, which will enable you to create the fascinating, unorthodox effect you crave.
17. Shalomita

The Shalomita font style provides a classy, modern, and magical approach to design. It is a fun and perfect fit for branding, website, and logo projects because of its classic and elegant style. It also has embedded multilanguage, and PUA Encoded features to provide the bohemian flair.
18. Remboy Typeface
With its rare, modern, and elegant display, the Remboy Typeface will give your designs a charming and unforgettable look that you will deeply enjoy. Its wonderful features and beautiful swashes can be readily applied in any project which aims to provide a trendy bohemian concept.
19. Spidro Marley Typeface

With phenomenal, beautiful curves and a luxurious dynamic style, the Spidro Marley Serif Typeface creates a significantly chic and modern concept that you can readily apply in various design projects. It also comes with amazing swashes that you can utilize using CorelDraw and Adobe Indesign software.
Download Spidro Marley Typeface
20. Mailton Typeface

For fresh, distinct, and simple concepts, the Mailton Typeface is certainly one of the most dynamic serif font styles you will ever come across. It supports Latin, Vietnamese, Central European, and South European languages, and provides elegant swashes to give your work a spectacular finishing touch.
21. Bohemian Script 

Wonderful, crafty, and wild, the Bohemian Script is the perfect choice for book cover designs, home decor, invitation card designs, stationery designs, and branding. It indeed lives up to its name by allowing you to tap into your artistic and fun-loving side while giving your work a classic and elegant impression.
22. Light and Airy

With its cute, floral aura and slender feminine doodles, the Light and Airy font produces a lovely and distinct handwritten font style guaranteed to make your work stand out. It is perfectly suitable for wallpaper designs, social media page covers, cafeteria wall scribble font, and children's school product designs. It also has PUA encoded characters that are readily available without any additional design software.
23. Modien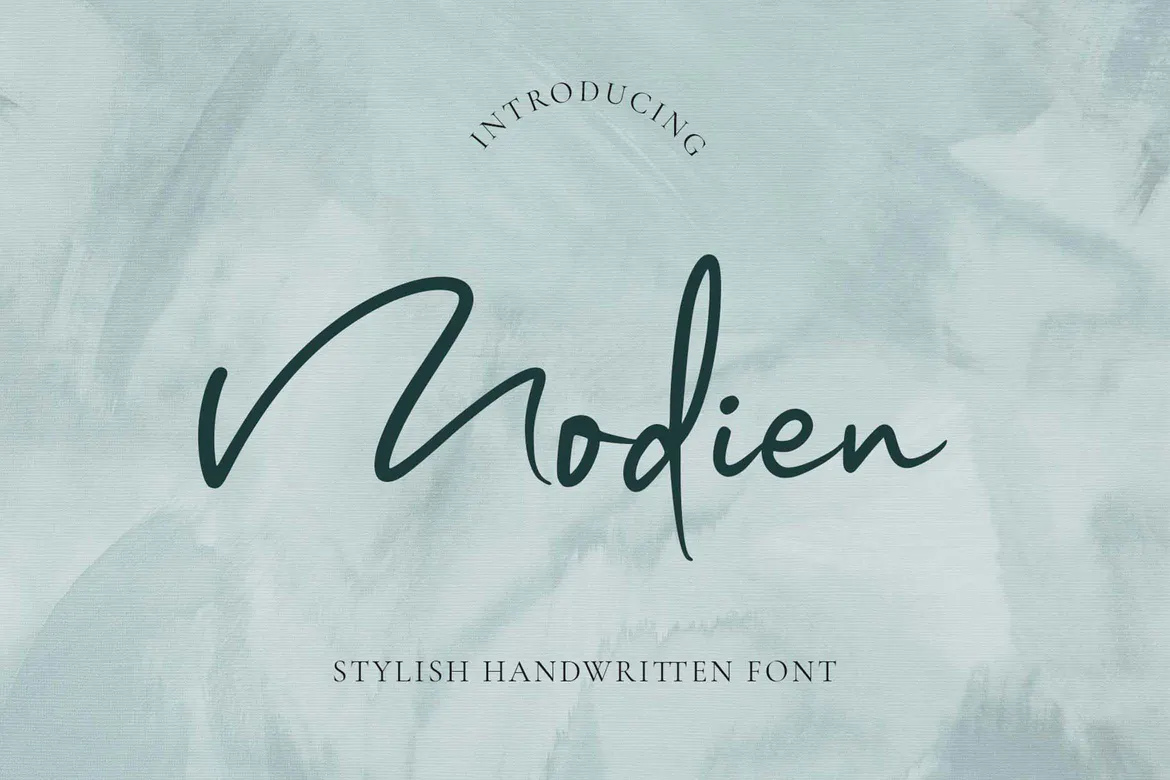 Beautiful, modern, and rustic, the Modien-Stylish Handwritten Font lives up to its name with its wonderfully crafted chic font style that resembles real handwriting. It is a perfect choice for creating trendy, bohemian designs on greeting cards, name cards, and book designs. It also comes with accents and multilingual characters.
24. Mastels

If you're a huge fan of font styles that strongly possess a distinct handcrafted appearance and provide your work with an exotic and modern bohemian flair, then this is the font style for you. Mastels-Handwriting Script can readily be applied to art quote designs, logo designs, poster designs, and branding.
25. Calaya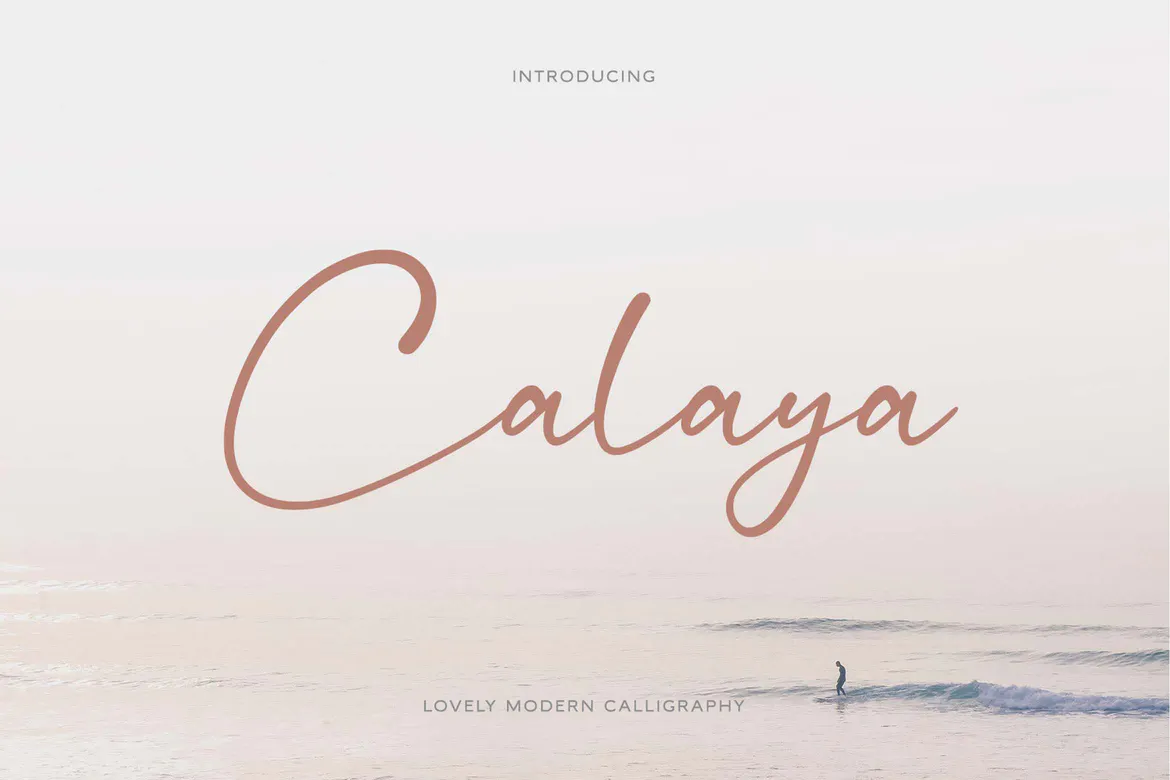 The Calaya-Lovely Modern Script is a wonderful choice for creating whimsical and chic designs with an amazing bohemian flair. With its multilingual characters and PUA Encoded features, you will be able to create amazing, trendy designs on logos, greeting cards, stationery, and typography art.
Download Calaya-Lovely Modern Script 
26. Lucky Beauty

The Lucky Beauty-Styled Classy Serif creates a distinct decorative style with its classy, modern, and feminine regular and italic font styles. This font style is suitable for logos, posters, and brandings as it gives your project a simple and chic bohemian finish.
Download Lucky Beauty-Styled Classy Serif 
27. Rantys

Are you interested in creating a rustic, chic, and quirky concept on a greeting card, book cover, or DIY project? If yes, then the Rantys‐Quirky Serif should be right up your alley as it would allow your imagination to come alive. The best part is that you do not require any special software to use it.
28. Rengard

With its chic, lovely, and unique low contrast serif fonts, the Rengard‐Modern Serif Style is a perfect choice for retro design, greeting cards, or craft designs as it gives your work a classic bohemian aesthetic. Amazingly, you do not require additional software to utilize this font style.
Download Rengard‐Modern Serif Typeface 
29. Quacky

The Quacky‐Stylish Typeface comes with an elegant, rustic, and trendy low constant San serif. It is fun to use and can easily be adapted to pop vintage, retro, or wedding font design to give your work a bohemian print.
Download Quacky-Stylish Typeface 
30. Bohemy Font Duo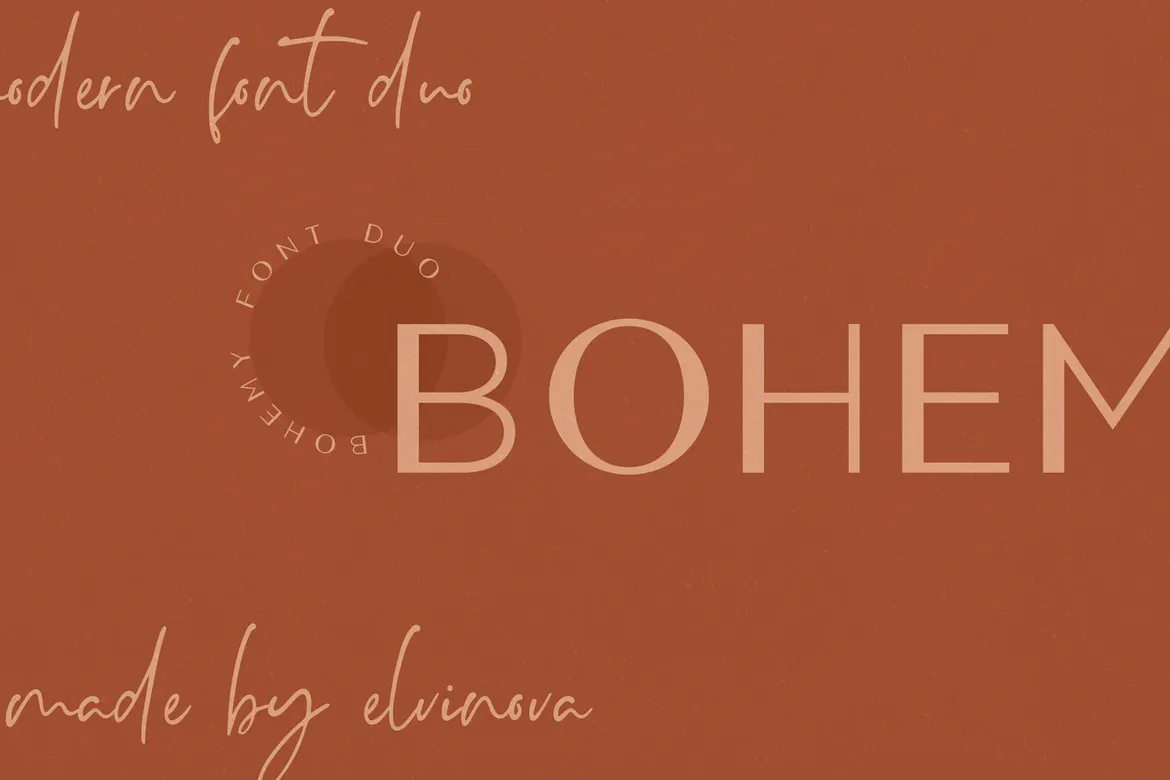 With stylish, classy, and feminine calligraphy, the Bohemy Font Duo creates a modern, unconventional aesthetic that gives your logo, wedding cards, and stationery design projects a luxurious bohemian touch with minimal effort.
31. Santiago

The Santiago‐Modern Chic Stylish Font brings an elegant and delightful aura that will readily cater to your creative font style needs. It lets you tap into your bizarre artistic side and gives your work a lovely and modern bohemian flair.
32. Mileur

With its fashionable thin strokes, fun low-contrast modulation, and exotic small serif, the Mileur‐Modern Elegant Serif can be readily applied to cleverly craft a stunning bohemian display on a variety of design projects.
33. Raginy

The Raginy‐Stylish Modern Script generously provides rustic high contrast and crisp serif styles that can be easily applied to a myriad of design projects such as wedding fonts, book titles, and retro designs to provide a chic bohemian print.