Last Updated on May 29, 2023
What began as one man's quest to bring order into his life has now taken the world by storm. By now, you've probably glimpsed the aesthetic realm of bullet journals. From washi tapes, Moleskins, to felt tip pens, it seems that there's a group of people out there who are making productivity fun and visually stunning.
Just what is a bullet journal, and why should you make one?
What is a bullet journal?
Created by author and digital product designer Ryder Carroll, the bullet journal is a methodology for mindfulness and intention. More than simply creating a list of goals, it nudges practitioners to ask themselves 'why' such tasks are important for them. If there's a KonMari method for organizing clutter, this is the method for organizing your thoughts and activities.
The bullet journal (or BuJo, as what it's called online) has since gained millions of followers and has given rise to thousands of content. From cute photos to video guides, the BuJo community also shares snippets from their own journals. Here you'll see the ubiquitous bullet points that are associated with the craft.
Anything goes when it comes to bullet journaling. Aside from to-do's, you can include travel plans, a 'brain dump' for ideas, as well as trackers for almost everything – from your cycle, habits, fitness, to meal planning.
A Tool for Mindfulness
Carroll likes to describe bullet journaling as more of a 'mindfulness practice disguised as a productivity system'. Of course, plenty of people have credited the method for their increased efficiency. But the premise is to help you live each day with intention. For those coping with anxiety or restlessness, a few minutes on the bullet journal can be calming and comforting.
You can begin your BuJo journey at any time – even in the middle of the year! Understand how you want your journal to help you (e.g. habit tracking, expression, creativity) and start from there. Don't worry about aesthetics for now. Remember: function over form. With plenty of inspiration right on Instagram, you won't miss a beat in case you want to spruce up your journal.
Cute Bullet Journal Fonts
Print them out, copy them, or put them on stickers – these lovely fonts for your bullet journal are not only functional, they're also a sight for sore eyes!
1. Summer Mood
Artcoast Std. brings to you this stellar handwritten font that's great as a headline as well as for small texts. Print them on postcards, stickers for your scrapbook, or as labels for your small business.
2. Januar
A quirky handwritten font by Angèle Kamp, this handy gem can be used for any season or occasion. Complement it with a script typeface for a match made in heaven.
3. Carley & Co. Skinny Font Family
This skinny, all-caps font family comes in condensed Light, Regular, and Bold versions that looks great paired with other fonts, or used on its own.
Download Carley & Co. Skinny Font Family
4. Funky
Want to be playful but also minimalist? Try this adorable and versatile sans serif from Inspirationfeed. Hand-drawn to be tall, light, and thin, its delicate irregularities give it a warm, distinct personality that remains neat and legible no matter how it's used.
5. Melon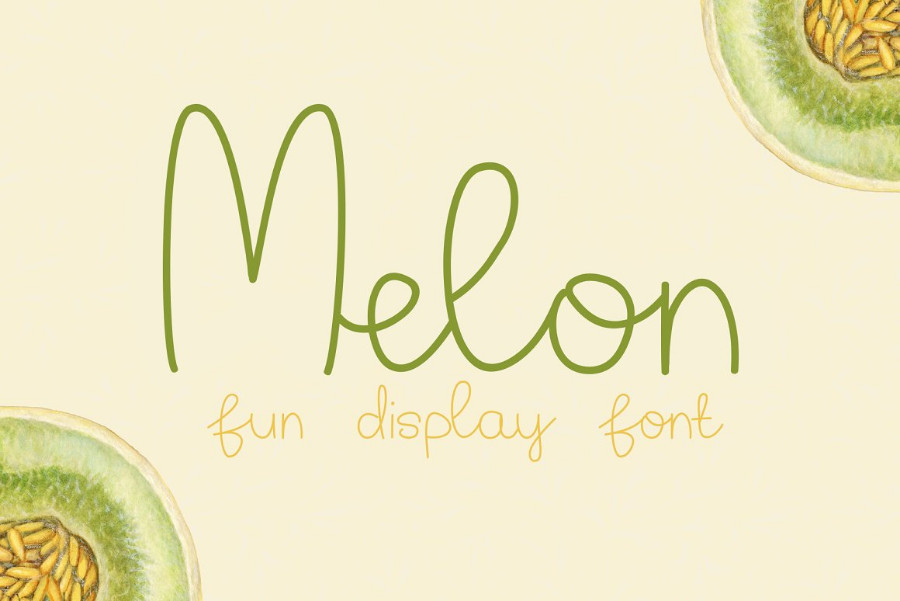 A monoline display font that's hard to ignore, its light-hearted vibe is sure to give your t-shirt designs, posters, book covers, greeting cards, and invitations deliciously happy results that's 100% organic!
6. Somn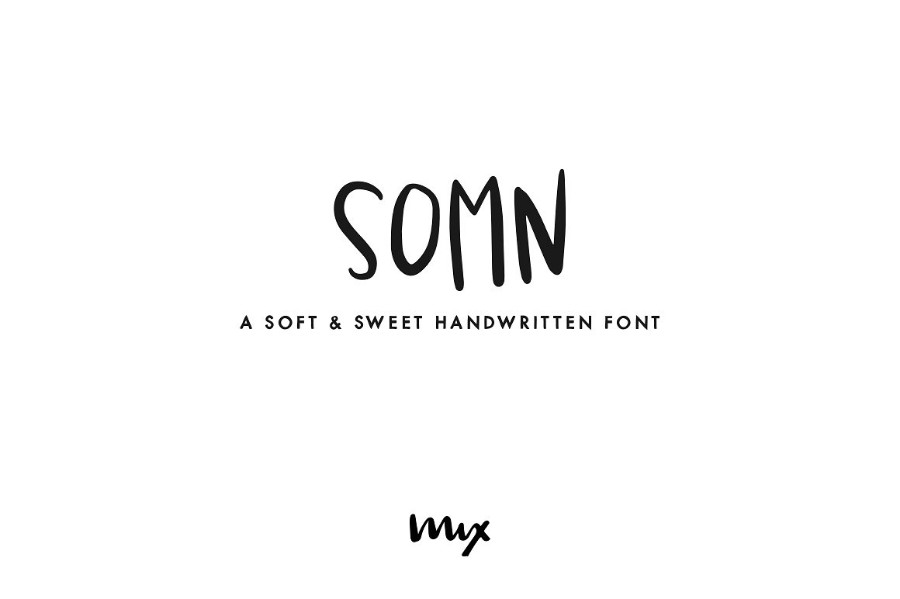 Keep it cute but classy using this soft and saccharine sans that's sure to brighten any work that needs a handmade touch.
7. Yellow Canary
When typefaces are carefully created by hand, you know you've got something good. Just like this unique all-caps gem by Hello Brio, this font set was expertly crafted using a thin brush marker to give it that authentic, hand-drawn lightness.
8. Fabian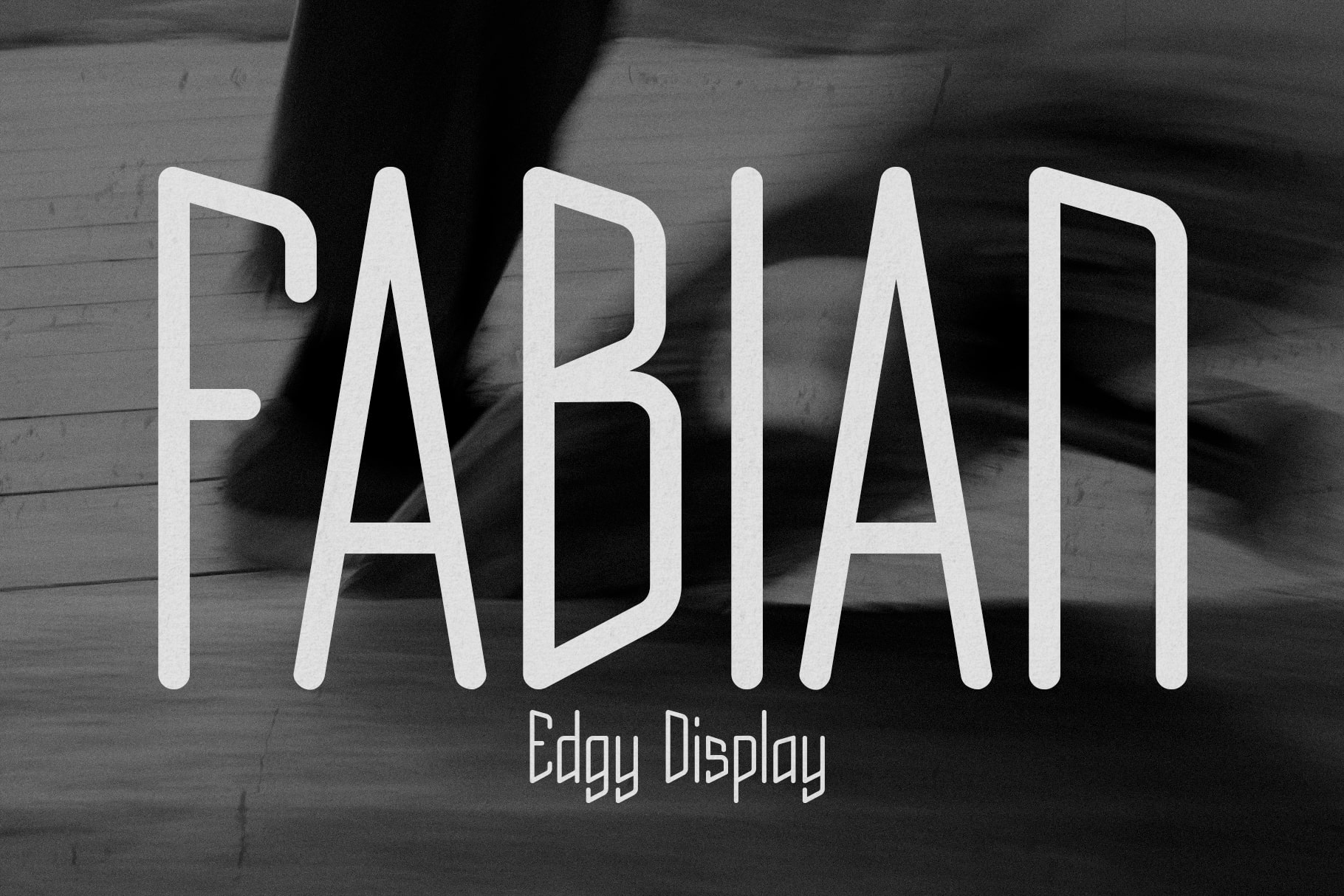 Fabian is an edgy punk display typeface. It's distinctive look is perfect for posters, album covers, apparel, logos, headlines, and more. It was inspired by the 1990s punk rock movement. This modern font includes upper & lowercase letters as well as punctuations and numerals. To get a feel for it, test it our below.
9. Good Graces
Inspired by sweet southern accents and down-home goodness, this monoline typeface from Allie Richardson Design boasts of girly flair and childlike innocence that will add just the right touch of whimsy to any project.
10. Newport
Make your messages stand out in this marker font by Favete Art. With organic texture and a dancing baseline, it's easy to read yet looks fun, fresh, and exciting.
11. Adorkable
This adorable handwritten serif duo brings you two styles (Regular and Love) that you can mix and match to achieve interesting, delightful results.
12. PAUD Typeface
Inspired by kids' doodles, this handwritten marker typeface from Fopifopi will help you unleash your kiddie side. With bonus vector stickers to add joy to your social media photos, posters, greeting cards, or magazines, it's a happy typeface that will illustrate all the emotions you were hesitant to show.
13. Detective
An ode to the classic mechanical typewriter, this old-fashioned font was 100% made by hand so it can be used for business or personal projects. Legible, sensible, and absolutely gorgeous, it's best applied on vintage, professional, or modern concepts.
14. Saltwater Taffy
Give your journals, invitations, postcards, and stationeries that handcrafted touch in an instant with this bouncy monoline all-caps from Allie Richardson Design.
15. Rainbows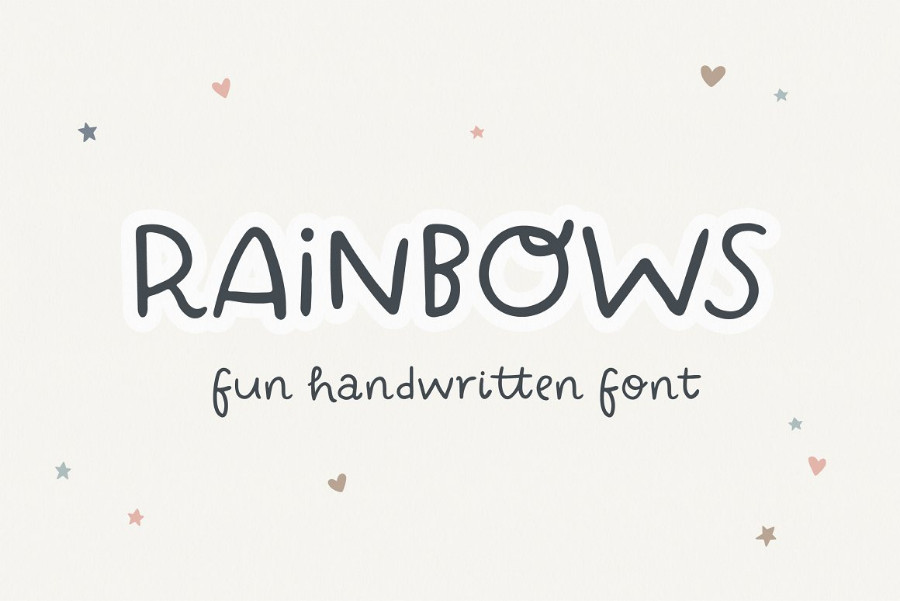 Point and Poem introduces this fun handwritten font that's always ready to play! Featuring ligatures to give your texts a truly handwritten look, as well as cute stylistic alternates, it's a wonderful font for your Instagram posts, wall art, greeting cards, journals, and more.
16. Bullet Doodles
These doodles by Kitaleigh can be printed on stickers or specialty paper to make scrapbooking or bullet journaling a breeze. You can also apply them to web pages, ads, logos, gift tags, cards, and postcards.
17. Amie
Mix Fonts brings to you this sweet cursive that's reminiscent to our early penmanship classes. Hand-made with love, it's recommended for DIY projects such as journals, cards, posters, and more.
18. Imperfection
This handwritten sans serif by Daily Miracle Digitals was intentionally given slight irregularities to lend an organic vibe to your works.
19. Just Saying
Featuring 6 font styles for your notes, scrapbooks, postcards, and cards, this handwritten font from Nicky Laatz is as sweet as it is beautiful. The product includes sparkly dingbats to add magic to your DIY crafts.
20. Third Floor
Remind yourself about busy school days, lunch hours, and homework in this handwritten narrow all-caps font by Redcollegiya Design. With 258 glyphs plus Latin and Cyrillic characters, it's a handy typeface to have in your toolkit.
21. Lily
Clean, simple, and charming, this hand-lettered sans by Minna May Design comes with bonus graphics that will perfectly complement your party invitations, baby shower themes, bullet journals, and birthday cards.
22. Wisely
Designed and kerned with love, this heart-warming typeface comes in 2 styles (Regular and Bold) with useful dingbats, ligatures, as well as contextual alternates for all your personal or commercial endeavors.
23. Chaitea Font Family
Fresh, fun, and free-spirited, this sans serif font family by Wilde Mae Studio includes a total of 8 fonts that will instantly add a dose of imperfect handmade charm to your logos, bullet journals, signage, social media, blog posts, and packaging designs.
24. Tangerine
What's bubbly and sweet and ready to party? This cute hand-lettered sans, of course! With a minimalist vibe that's clean yet delightful, you won't be able to resist its sweet disposition.
25. Messy Notebook
This textured font by Latin Vibes will bring a whole new level of cuteness to your designs. It will definitely remind you of school days, play dates, and sleepovers.