Last Updated on September 28, 2023
For most folks, good mornings begin with coffee. It wakes them up, gets them going, and helps them get through a busy day. Some even have more than one cup! That's no surprise, as coffee is one of the most consumed beverages in the world – next to water and tea. So if you consider yourself an espresso lover, then maybe you'd be interested in a color named after it as well.
Are you curious as to what the coffee color looks like and how it might stimulate artistic creativity?
This article will explore what you need to know about this amazing hue, from its origin and variations, to its psychological implications, and recommended applications. So let's dive into the mesmerizing world of coffee color.
What Color Is Coffee?
The coffee color, often referred to as a shade of brown, carries a rich, earthy warmth that draws inspiration from the hues of coffee beans. Just as this drink invokes feelings of comfort, this color is renowned for its ability to induce a similar sense of coziness in design and aesthetics.
Coffee color ranges from deep, dark browns reminiscent of roasted beans to lighter, more caramel-like shades found in coffee with cream. This versatility allows it to be a base color or an accent, depending on the occasion. To make it, you can start with a mixture of red, yellow, and blue pigments.
The hex code for a typical coffee color is #6F4E37. But it can vary widely on the specific shade you're aiming for, ranging from lighter latte shades to deeper espresso tones.
Coffee Color Variations and Shades
Different shades of coffee can evoke various emotions depending on how they're used. From light tan to rich chocolate, each tone carries its own unique meaning and symbolism.

Lighter shades of coffee are often associated with warmth, comfort, and relaxation. These tones are excellent if you're seeking to create a cozy and inviting atmosphere, making them popular choices for interior design. On the other hand, darker coffee undertones convey a sense of sophistication, elegance, and stability. Such hues are particularly useful in luxury branding and high-end products.
Combining coffee-inspired colors with touches of cream, beige, or even deeper chocolate tones can enhance the complexity and depth of your projects. As you explore this palette for your design projects, remember that like a perfectly brewed cup, the right blend of pigments and undertones will yield a result that's both visually appealing and emotionally resonant.
What Is the Origin and History Of Coffee?
The origin of the coffee color can be traced back to ancient civilizations and their use of natural dyes. As with other shades of brown, coffee's symbolism in different cultural contexts has evolved over time.
In the early days, this pigment was mainly derived from natural sources like plants, minerals, and even animal by-products. These dyes were used by various civilizations for different purposes, including clothing, pottery, and artwork.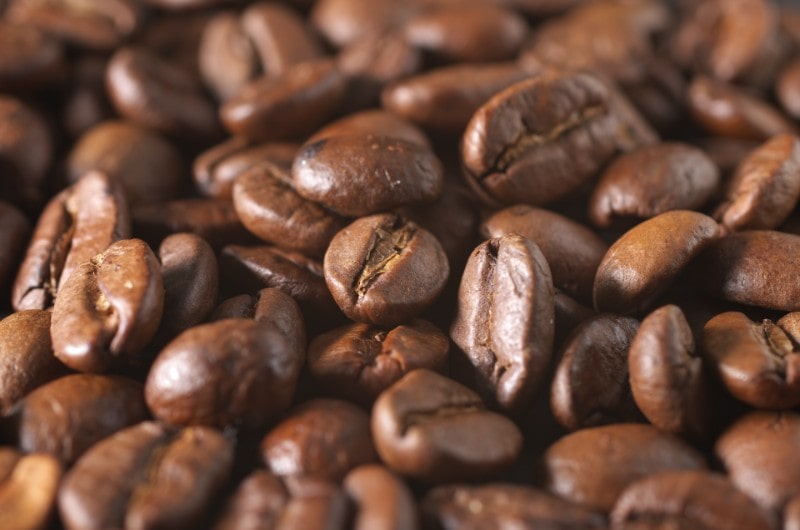 For most traditions, coffee was associated with earth and nature, representing stability and a sense of belonging. In other cultures, it was seen as a color of decay and negativity. The evolution of coffee's symbolism has also been influenced by religious beliefs and traditions.
For example, some religions associate the color with mourning and use it widely in religious rituals. Coffee has also played a significant role in transforming the art and fashion industries. Artists have used various shades of brown to convey different emotions and moods in their paintings.
Meanwhile in the fashion industry, brown undertones (such as coffee) have been embraced for their naturalness and versatility. These colors pair easily with other hues to produce dynamic patterns. 
Coffee's cultural associations have played a huge role in impacting its popularity. Such associations have led to its popularity in fashion design, where earthy tones and natural hues were once considered the Holy Grail. The 1970s and the bohemian movement marked the highest point in the popularity of various shades of brown (including coffee).
Psychological Significance of Coffee Color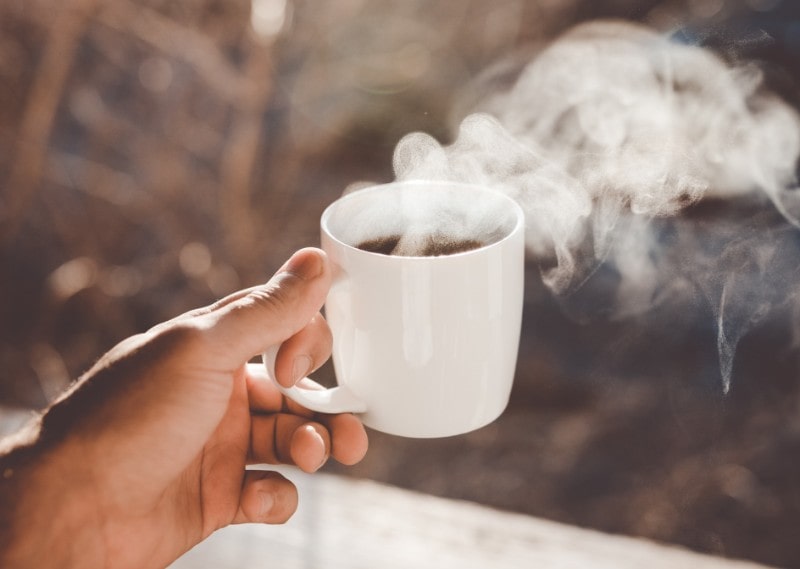 The intricate psychological impact of coffee's enchanting hue is undeniable. Its diverse emotional attributes render it harmonious with many other shades. It's important to note that specific psychological effects tied to coffee (or brown in general) rely on individual perceptions.
On one hand, brown conveys peace, stability, and hospitality, making it ideal for fostering warmth. Yet, it also bears negative connotations like passivity and solemnity. Cultural significance further unravels coffee's psychological influence. In Chinese culture, it symbolizes earth and practicality, while in India, it signifies new beginnings.
Such diverse associations deepen coffee's meaning and its impact on perception. Brown's effect on consumer behavior is significant, too. In branding, it conveys reliability, seen in logos and packaging of trusted products. Coffee's psychological power is also evident in art and design.
Adaptable and evocative, it imparts warmth and depth, setting creations apart. Coffee's resonance is felt in paintings, sculptures, and beyond. Understanding its nuances empowers effective integration, enriching personal and professional pursuits with its multifaceted influence.
More About the Meaning and Symbolism of Coffee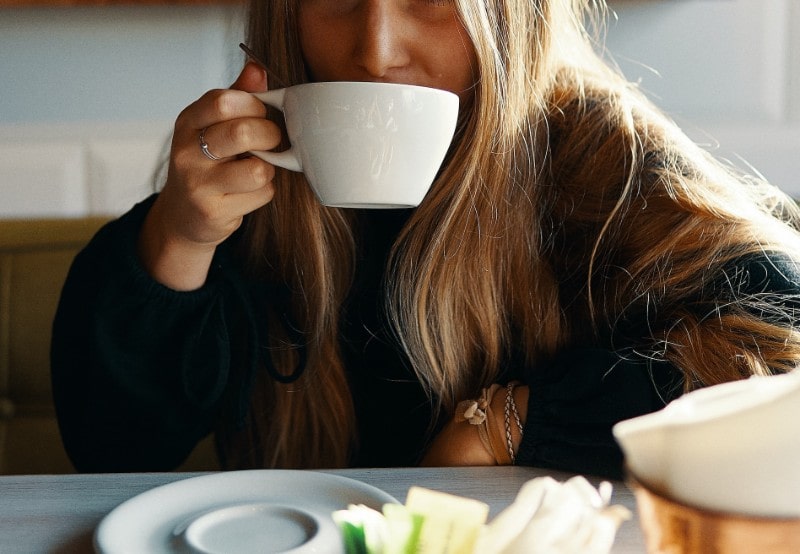 The coffee drink holds a special place in our hearts. It symbolizes warmth, comfort, and nostalgia. The beverage has become a daily ritual for many people who're looking for a quick way to start their days.
The aroma of coffee wafting through the air can instantly create a welcoming ambiance that stimulates feelings of relaxation. Indulging in a warm cup is akin to embracing a rich and intricate experience. It's safe to say that the coffee color has more or less similar effects.
Beyond its sensory appeal, coffee (both the beverage and its distinct pigment) has a profound influence on emotions. Coffee has the power to uplift our spirits and energize us. It's even the quintessential symbol of productivity.
Caffeine is said to stimulate the brain, enhancing focus and alertness. No wonder the beverage has become a staple for mornings, lazy afternoons, or when meeting up with friends. Some individuals enjoy a cup of Joe so much, they have more than two cups a day!
The beverage has become a staple for social gatherings and date nights. Sharing a cup fosters connection and camaraderie. It provides a backdrop for meaningful conversations and allows a moment of pause. These symbolisms portray the coffee color as friendly.
So the next time you savor your espresso, remember the cultural depth and symbolism its color holds. That's one way to embrace the experience it offers.
Do's and Don'ts When Using Coffee Color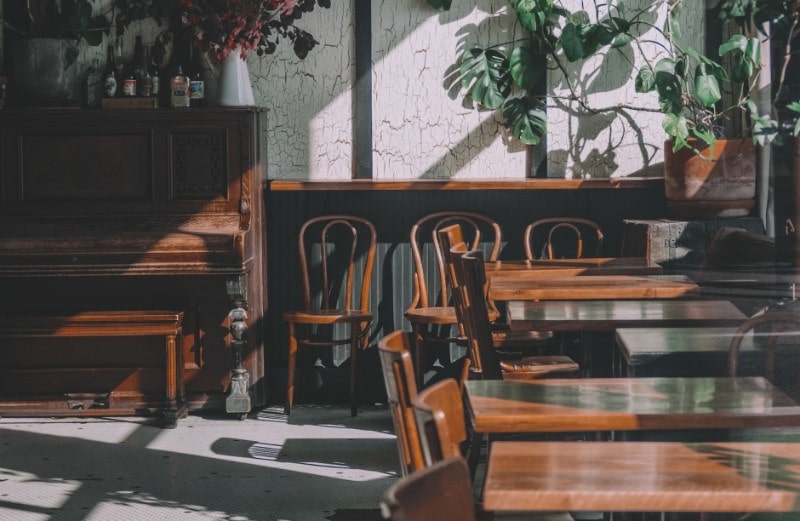 Immersing yourself into the world of coffee demands that you understand how and how not to use this beloved hue.

When it comes to coffee color, there are certain common mistakes to avoid. One such error is using a shade that's too dark or too light, which can give off a negative impression. It's important to find the right tone of brown that conveys that delicious richness and warmth without appearing muddy or dull.

Cultural considerations also play a significant role in influencing the proper usage of coffee color. Different cultures have different associations with coffee; so, it's essential to be mindful of these cultural nuances. For example, coffee may resonate with earthiness and natural elements in some societies; while in others, it may have negative connotations.

To avoid undesired results, it's important to balance the coffee color with other hues. Pairing it with complementary colors like cream or beige can create a harmonious and inviting vibe. Additionally, incorporating pops of brighter pigments like orange or yellow can give your designs an extra touch of vibrancy.

When used correctly, coffee can convey a range of positive emotions, including warmth, hospitality, and relaxation. That makes it an excellent choice for spaces like coffee shops, living rooms, or bedrooms. Understanding this color's limitations can go a long way in helping you create beautiful, emotionally satisfying environments.
Conclusion
The coffee brings to life the comforting aromas of a fresh brew and the warmth of shared conversations. Just as a cup of Joe is a universal companion, this hue serves as a versatile palette that can evoke both soothing tranquility and invigorating energy in various designs.
Its ability to seamlessly blend with other colors while retaining its distinct character makes it a timeless choice. Enjoy its flavorful depth and enriching visual tapestry when you add it to your artworks.