Last Updated on March 14, 2023
If you're not waking up to your phone's alarm, you're probably using a digital alarm clock. It's inexpensive, easy to tell the time with, and often comes with a built-in AM/FM station. Not to mention that there's a handy snooze button.
Did you ever wonder when or how these digital wonders first came to be?
A Brief History of Digital Clocks
We'd often associate digital clocks with timepieces running on electronic drives. But that wasn't the case when the first digital clocks were made.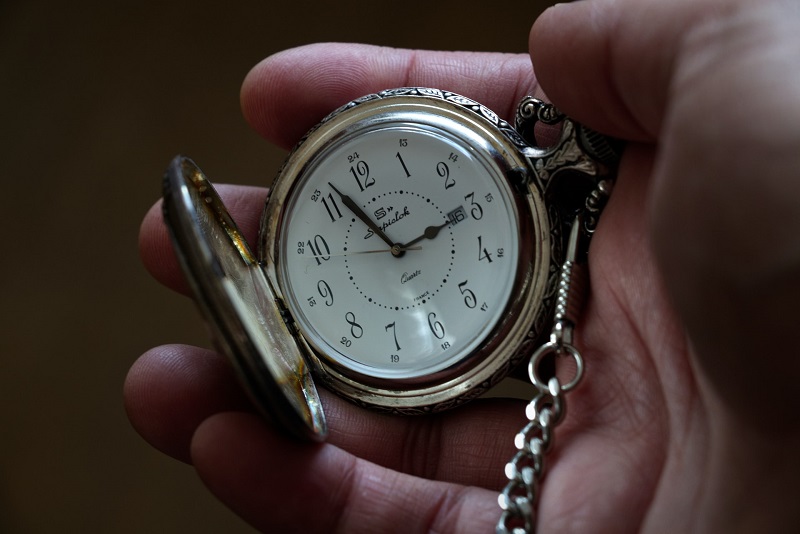 Austrian engineer Josef Pallweber created a 'jump-hour' mechanism in 1883. It had two windows in a dial, where hours and minutes are shown on rotating discs. This mechanism became a success of its own in 1885, where it was seen on many pocket watches. In fact, there are factories that use the Pallweber jump-hour movement on wristwatches to this day.
Another foundation of the digital clock was the 'plato clock'. These were introduced by the Ansonia Clock Company at the 1904 St. Louis World Fair. They had spring-operated glass cylinders with digital cards that flip when time passes.
It was during May 1970 that the world came to know the first mass-produced wrist watch with an LED display. It was called the Pulsar Time Computer. It didn't make big in the market, and the Hamilton Watch Company not only stopped producing the watches, but also sold the Pulsar name in 1977.
It recently made a comeback a few decades later with inexpensive materials such as LCDs being widely used. While it didn't replace analog clocks to tell time, digital clocks can now stand side-by-side and be used in applications where analog counterparts could not.
Digital Clock Fonts
You can tell time easier with a digital clock. Just read the numbers and you're set. You're also less likely to adjust for a proper reading angle. There's a remote chance to suffer from parallax errors as well – something that you'd need to keep in mind when using analog clocks.
That digital look happens to be aesthetically pleasing, too. Check out these digital clock font samples and see for yourself.
1. Clock Font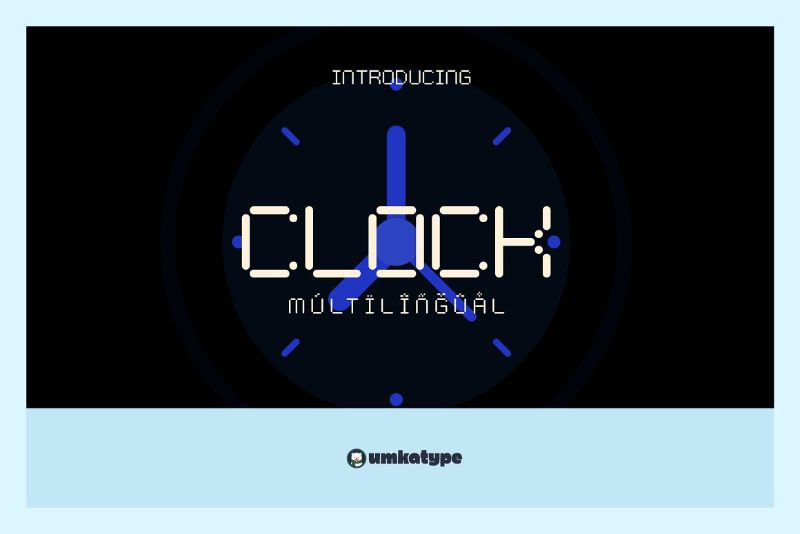 This multilingual font from Umkatype flawlessly re-creates that digital clock look. Product includes webfonts. Use on headlines, social media posts, web design, and more.
2. Sci-fi Font Collection
Brewski proudly presents this practical collection that includes 2 amazing fonts. You will get an LCD-type as well as a wide, bold font that's perfect for tech, sci-fi, space, or modern projects.
Download Sci-fi Font Collection
3. Digitally Headline Font
This innovative font from Artyway can help you make realistic content that looks like electronic screens or interfaces. Featuring verified kerning, characters remain readable despite spacing.
Download Digitally Headline Font
4. Date Stamp
Based off of a 14-segment LCD display, this set by SparkleStock contains a total of 8 fonts that mimic the date imprint on traditional film photos. Use as overlay on images, text on retro displays, or on apps.
5. 7 Segment Display Font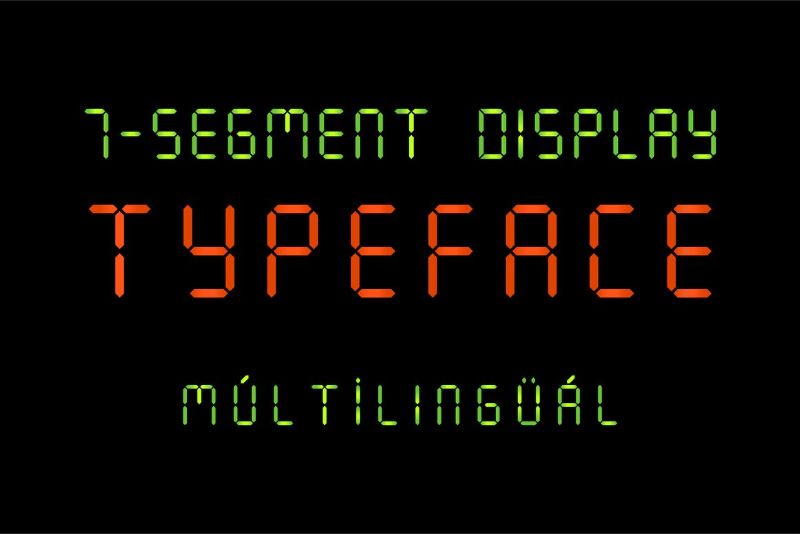 Krafti Lab gives you this versatile font that includes OTF, TTF, EOT and WOFF files for your convenience.
Download 7 Segment Display Font
6. Electronic Sport Font
Effortlessly add an electronic score board look to your photos or projects with this digital font by Nadezda Gudeleva. Ideal for sci-fi, sports, or educational themes.
Download Electronic Sport Font