Last Updated on November 20, 2023
Like other shades of blue, cobalt blue is enchanting, captivating, and easy on the eyes. But what separates this hue is that the name itself refers to the pigment created from the element cobalt (along with other compounds). It is technically a chemical.
Nowadays, we have safer and faster methods for producing this brilliant color. You can see it anywhere – from paintings to pottery, fashion to interior design, as well as branding. A symphony of vibrancy and depth, cobalt blue transcends the ordinary, painting the world with its intense and timeless charm.
In this article, we will delve deeper into the history, meaning, and symbolism of the cobalt color.
Introducing Cobalt Blue
This deep, intense shade of blue is characterized by its saturated appearance. Cobalt blue possesses a rich and striking depth that sets it apart from lighter shades of blue.
The hue is often described as bold, regal, and captivating. It can range from a deep royal blue to a slightly violet-tinged blue, depending on its specific formulation.
Typically, its hex code is #0047AB. Keep in mind that variations in displays and interpretations may lead to slight differences. But this code should generally represent the vibrant color that is cobalt blue.
Origin and History of Cobalt
The origins of cobalt can be traced back to its introduction in the paint and jewelry industries in the 18th century.

Cobalt stood out for its depth and brilliance during this period, captivating any artist or craftsman who interacted with it. The color quickly gained popularity and became a staple in the artistic world. Its influence in art is visible in numerous paintings, where painters utilized it to convey a sense of depth, serenity, and tranquility.

It also goes without saying that cobalt's popularity is largely attributed to the discovery of cobalt ore. The ore has been mined in numerous regions, including Germany and Sweden.
Cobalt blue derives its name from the metallic element cobalt, naturally occurring in the Earth's crust. Historically, the pigment responsible for creating cobalt blue was obtained from ores containing cobalt. The deep blue hue associated can be attributed to the presence of cobalt(II) ions within the compound.
Coveted for centuries, cobalt blue pigments have found applications in diverse artistic expressions, including art and ceramics. Ancient civilizations such as the Chinese and Egyptians have a historical legacy of producing cobalt blue glass and ceramics.
During the 19th century, the field of chemistry witnessed advancements leading to the development of synthetic cobalt pigments. This innovation provided a more dependable and cost-effective means of producing the vibrant blue hue.
In contemporary times, cobalt blue is frequently synthesized through chemical processes. Cobalt aluminate, a prevalent compound, is utilized to achieve the intense blue hue seen in paints, dyes, and various applications.
This synthetic production has not only made cobalt blue widely accessible but has also established it as a favored choice across industries, including art, fashion, and design.
Meaning and Symbolism of Cobalt
This vibrant hue holds deep meaning and significance in various contexts. The color resonates with productivity, ingenuity, and enlightenment. It may also connote solitude and aloofness, depending on the viewer's perception.

In terms of creativity, cobalt is closely connected to the expression of artistic pursuits. The color appreciates the passion and patience required to create art, serving as a source of inspiration for artists. Moreover, some artists cite cobalt for its ability to enhance their inner wisdom and intuition. Such individuals claim to be able to unlock their sixth sense whenever they surround themselves with the color.

Another aspect of cobalt color relates to its reflection of solitude. Just as cobalt ore is reserved and keeps a lot close to the vest, the color itself signifies loneliness and introspection. It invites individuals to embark on a journey of self-reflection, thereby fostering personal development and self-awareness.
The bold color encourages individuals to think outside the box in coming up with practical solutions. Painting your boardroom cobalt can be an excellent way to stimulate idea generation. Thanks to its resonance with creativity, cobalt is highly valued by those who desire freedom of thought and expression.
Cobalt Blue Color Psychology
As stated, this shade of blue resonates with creativity, introspection, and innovation. The color possesses unique abilities to evoke a profound sense of self-discovery and intellectual stimulation.

The presence of cobalt in your living space can influence your emotional well-being. The color's calming property reduces stress and promotes a sense of tranquility. Incorporating cobalt into your meditation routine might help you achieve a higher sense of self-awareness, and gain better control of your emotions and thoughts.

There is research that suggests exposure to cobalt blue can enhance various cognitive abilities, such as memory retention and problem-solving skills. Its association with creativity and innovation stimulates the brain, encouraging unique and unconventional thinking. This can lead to breakthroughs in artistic expression and problem-solving.

Staying with its mental health benefits, this hue plays a crucial role in mood regulation. Its soothing nature can help stabilize emotions and promote a more balanced state of mind. Cobalt's ability to uplift the senses is particularly beneficial for individuals who struggle with mood disorders. It can also help inspire a positive outlook.

Self-expression is another psychological aspect affected by cobalt. Cobalt's association with creativity and artistic inspiration can encourage you to express yourself freely and authentically. The color provides a platform for self-discovery and exploration, helping you to communicate your thoughts, feelings, and ideas in a unique and meaningful way.
Effects on Productivity
The deep blue hue of this color has been linked to improved mental concentration, This makes it particularly beneficial in work environments requiring focused attention.
It proves especially advantageous in creative industries where originality is highly prized. Additionally, cobalt has shown efficiency-boosting properties, enhancing task performance and minimizing mental and physical fatigue.
When strategically utilized, cobalt becomes a powerful tool for motivation and goal attainment. However, the interplay between cobalt and workplace productivity is complex – as its calming effects may be counteracted by its mysterious nature, creating a delicate balance.
Spiritual Significance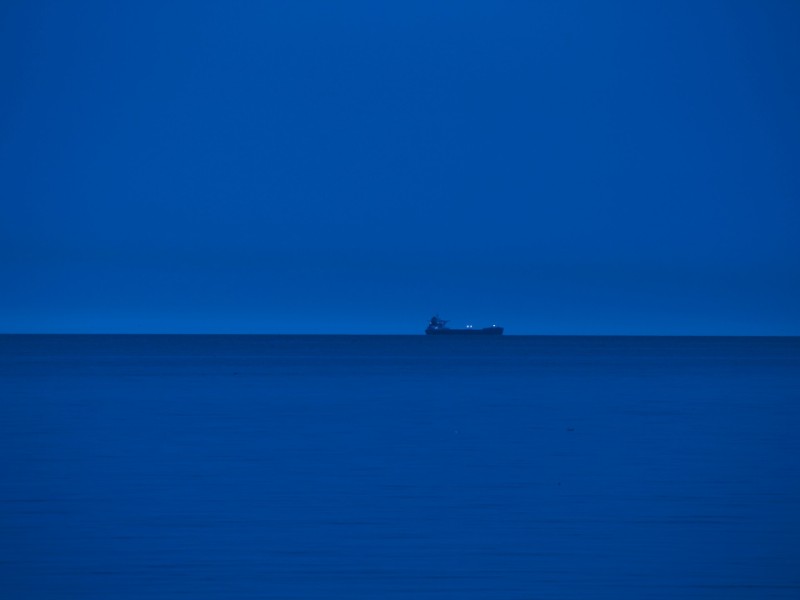 The best way to understand cobalt blue's spiritual significance is to explore it through its effects on personal development and spiritual enlightenment.
Cobalt carries deep spiritual connotations, acting as a conduit to the divine and facilitating profound self-examination. Integrating cobalt into your works creates a tranquil setting ideal for meditation and reflection. This color invites you to explore your inner thoughts, fostering a deeper understanding of yourself and your place in the universe.
Its spiritual significance extends to promoting transformation, tapping into intuition for a journey of self-discovery. It acts as a catalyst for spiritual change, gradually guiding you toward emancipation.
Incorporating cobalt into meditation enhances concentration, providing a pathway to profound spiritual experiences and a heightened sense of fulfillment.
Cobalt Blue: Positive Attributes
With its supportive energy, cobalt acts as a cheerleader, instilling confidence in one's abilities. The color's intuitive guidance can be a valuable asset if you're seeking a sense of direction in your creative endeavors. It can help you tap into your subconscious, unlocking hidden potential and bringing forth fresh ideas.
Furthermore, its energetic motivation can propel artists forward, inspiring them to pursue their artistic goals with more vigor. This blue's dynamic hue can infuse you with a sense of purpose, enabling you to persevere in the face of challenges.

No matter how you look at it, the color's artistic inspiration, supportive energy, and intuitive guidance work together to empower artists to express themselves freely. Plus, its association with ingenuity serves as a constant reminder of the limitless possibilities that exist within the realm of innovation.
Cobalt Blue: Negative Traits
Understanding cobalt's negative attributes is crucial in comprehending the full spectrum of the color's personality as well as its impact on individuals and their surroundings.
Believe it or not, this shade of blue exudes an air of mystery. Deciphering its true intentions demands keen observation and an open mind. Cobalt's reserved demeanor may create an initial sense of unease or aloofness, prompting some to misinterpret its silence as indifference or arrogance.
It's crucial to understand that cobalt's standoffishness is not dismissive. Rather, it's a manifestation of its introverted character. Bridging the gap between its quiet tendencies and its potential for meaningful connections requires patience.
Overcoming uncertainty, unraveling the mystery, and embracing its unique qualities allow individuals to unlock the true potential and beauty of cobalt blue.
How To Make Cobalt Blue Color
Traditional Artistic Method
1. Start with a Base Color:
Begin with a white base, as cobalt blue is a light color. Mix together a white pigment or paint to create the base for your cobalt blue shade.
2. Add Cobalt Pigment:
Incorporate a cobalt blue pigment or paint into the white base. Cobalt pigments often come as pre-made paints or powders that you can mix into your base color.
3. Adjust the Shade:
Fine-tune the color by adjusting the ratio of cobalt blue pigment to the base. Add more cobalt for a deeper, richer blue, or increase the white for a lighter tint.
4.Experiment and Test:
Mix small amounts of the colors and test on a palette or paper until you achieve the desired cobalt blue shade. This allows you to refine the color without wasting materials.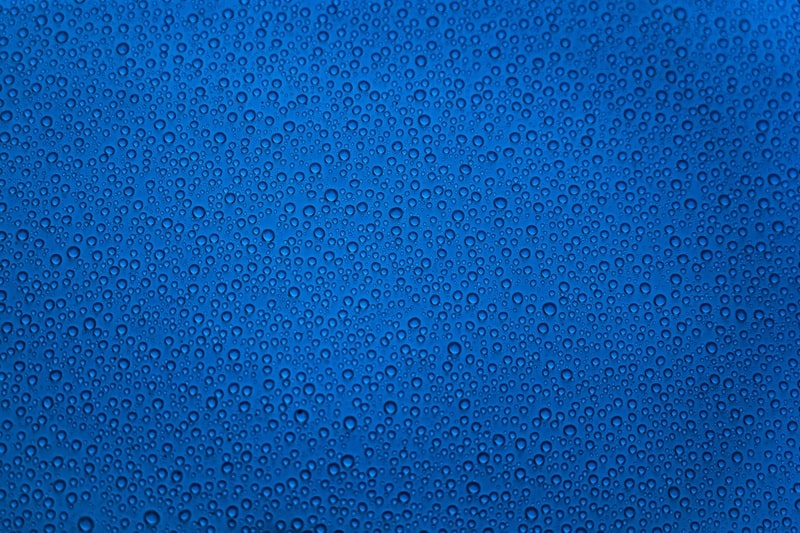 Synthetic or Commercial Method
1. Select Cobalt Blue Pigment:
Purchase a commercial cobalt blue pigment or paint. These are often available in art supply stores or online.
2. Follow Manufacturer Instructions:
Adhere to the instructions provided by the manufacturer. Different products may have specific guidelines for mixing and application.
Keep in mind that there can be variations in cobalt blue pigments based on their chemical composition. Synthetic cobalt blue pigments are often more stable and predictable in color compared to historical methods involving cobalt-containing ores.
Safety Considerations
If you are working with pigments or paints containing cobalt compounds, be aware of safety precautions. Some cobalt compounds can be toxic, so it's important to follow safety guidelines, use appropriate protective equipment, and work in a well-ventilated area.
Always refer to the specific product instructions and safety information when working with pigments or paints containing cobalt compounds.
Conclusion
From fashion runways to interior design, cobalt blue leaves an indelible mark, symbolizing depth, confidence, and creativity. Its deep, rich hue invites exploration into classic elegance and contemporary style.
It effortlessly commands attention wherever it goes. With its chromatic charisma, it remains an enduring muse for people looking to infuse their lives and surroundings with dynamic energy.