There was a time when the Phoenicians became a leading trade power. Their fleets coming from what is now Lebanon carried not only goods, but also their writing system. This in turn, became the foundation of the Greek alphabet.
The Greek alphabet was one of the first systems where letters represented sounds, as opposed to ideogramic systems (characters that symbolize an idea without telling the sounds used to say it, i.e. numerals).
They adapted the Phoenician writing system and made further innovations to suit their needs (such as words that start with vowels, which are not found in the Phoenician system). Its direct approach gave away how a word is supposed to be said, and did away with a reader needing to figure out what a set of symbols is trying to say.
The Greek alphabet's success then became the model of other writing systems, such as Latin and Cyrillic alphabets.
Inspired by history? Here is a list of Greek and Greek-based fonts for your collection.
Greek Fonts
1. Anko Regular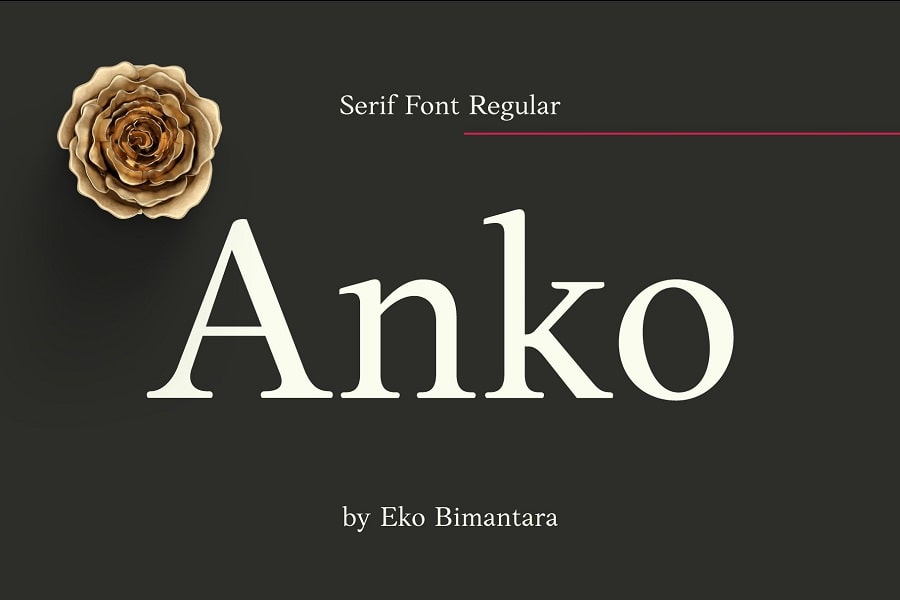 You can get an 8-weight font package made with smooth strokes, moderate stem contrasts, and soft edges from this Eko Blamantara typeface.
2. Bergen Mono
Bergen Mono is a monospaced, six-piece Greek font family that speaks to the monospaced world without losing legibility. It handles the most demanding tasks uncompromisingly, from print to digital.
3. Bergen Sans
Bergen Sans is a modern sans serif font family with neat, stylized Scandinavian geometry. It's the perfect component to any designer's library. Supports Extended Latin, Cyrillic (including Bulgarian alternates), and Greek font language support.
4. Bergen Text
Bergen Text is a Greek font with perfect legibility and adorable personality. It has been carefully crafted to improve the readability experience, particularly on small text sizes.
5. Noir Pro
Noir is a sans serif Greek font family of 12 fonts with contemporary aesthetics heavily influenced by early 20th century geometric typefaces. It carries an organic personality with a touch of warmth injected into each form.
6. Commodus
This all-caps font from Allen Valley comes in thee variations inspired by the Greek alphabet.
7. Artica Pro Family
Greentype offers this classic Roman-inspired font in five weights.
8. Romina
Rosario Nocera packages 7 weights from extra light to extra bold with matching italics.
9. Marcellus Pro
From Siggy & Sands, this font takes inspiration from classic Roman letterforms through the Trajan titling style.
10. 1525 Durer Initials OTF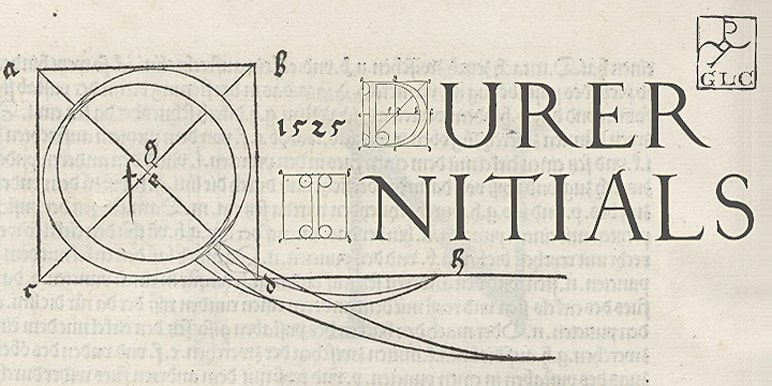 This font from GLC Foundry is based on the lettering found in Albrecht Dürer's handbook of drawing with compass and ruler.
Download 1525 Durer Initials OTF
11. Oyster
Oyster is a sexy and elegant sans serif typeface. This font will grab attention and make your works stand out. Its use is ideal for fashion projects, packaging, branding, magazines, headlines, social media, invitations, and much more. Oyster also includes beautiful ligatures, which will add an extra spark to your design.
[fontsampler id=66]
12. Imperija Roman
LM Typeface creates this display font drawing inspiration from stone-engraved lettering found in Slovenia.
13. Remark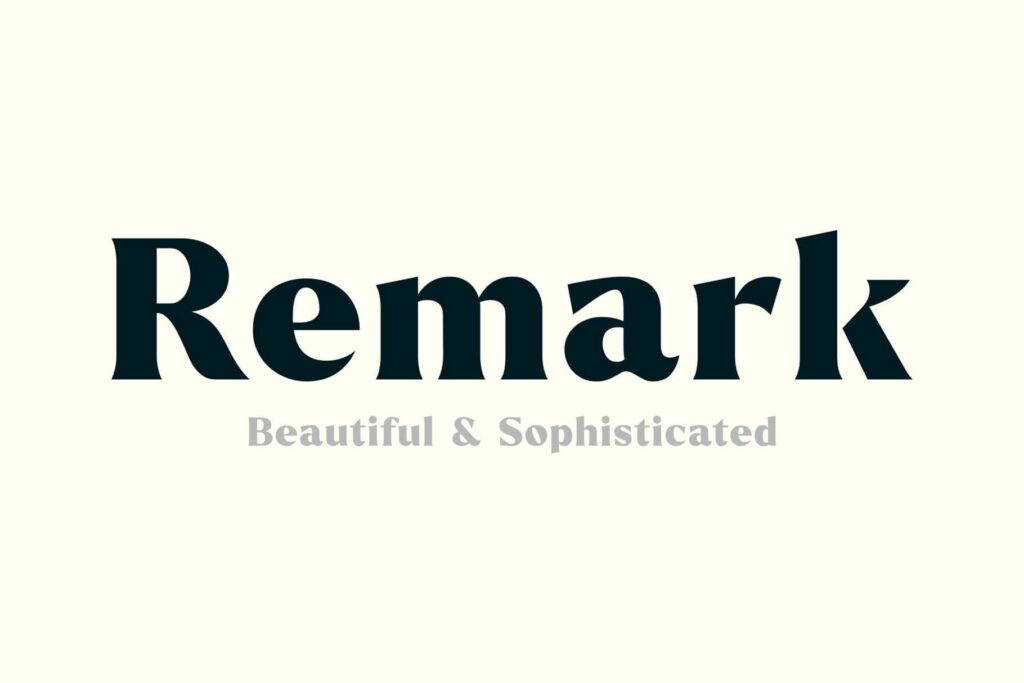 Remark is a beautiful and sophisticated serif typeface inspired by the Ancient Roman Empire. The font's bold and sharp edges demand the reader's attention, which makes it perfect for commanding designs. Remark is best suitable for headings, quotes, posters, tshirts, branding, websites, labels, invitations, packaging, stationery, novels, and much more. If communication is your goal, then this font is perfect for you.
[fontsampler id=37]
14. Antiqua
For titles and headlines that require a First Century Roman touch, this GOICHA product fills that need.
15. Navarone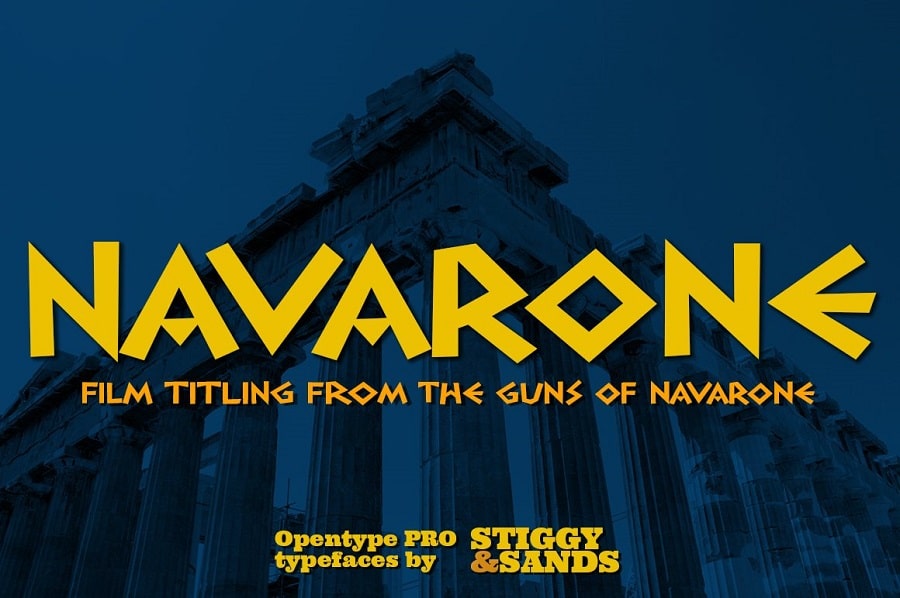 From the lettering used in the titling of the 1962 film "The Guns of Navarone", this all-capitals typeface  takes on a classic Roman feel.
16. Biblia
Radiqx Press' version on a 1929 font designed by Carl Albert Fahrenwaldt is a lighter approach from the original while keeping the classic look.
17. Democrazia Volume
URW draws inspiration from the Democracy of Athens to create a delicate, yet firm-looking font.
18. Kyril
Nomad Visuals presents a font with a lyrical feel that gives a traditional Greek touch.
19. Legan
From Peggo Fonts foundry, this font follows the classical pattern used at Trajan's Column.
20. Antiquarian Scribe
Three Islands Press recreates an uncommon hand-lettering style found in Henri Abraham Chatelain's atlas released between 1705 and 1732.
21. Fnord Roman Collection
Sleek curves and long lines make this Goode Photography font great for titles, headlines, logos, and brands.
Download Fnord Roman Collection
22. Ancient English Creative Alphabet
ExpressShop presents a font based on old Greek designs.
Download Ancient English Creative Alphabet
23. Stoa Caps
This all-caps typeface from Lettering Garage is patterned after stone wall engravings and Stoicism.
24. Rojenstone Font
This timeless Roman serif font from pixaroma is effective with vintage and modern luxury projects.
25. Kitsch
Zetafonts presents a hybrid typeface that combines classical Latin and medieval Gothic lettering.
26. Pagkaki Greek Font
This product from Nantia gives you an all-caps font that works great with projects that need the classical, artistic touch.
27. GNF-Olympian Font
George Nikolaidis presents an all-caps font that supports both English and Greek.
28. Petit Nuage Signature Font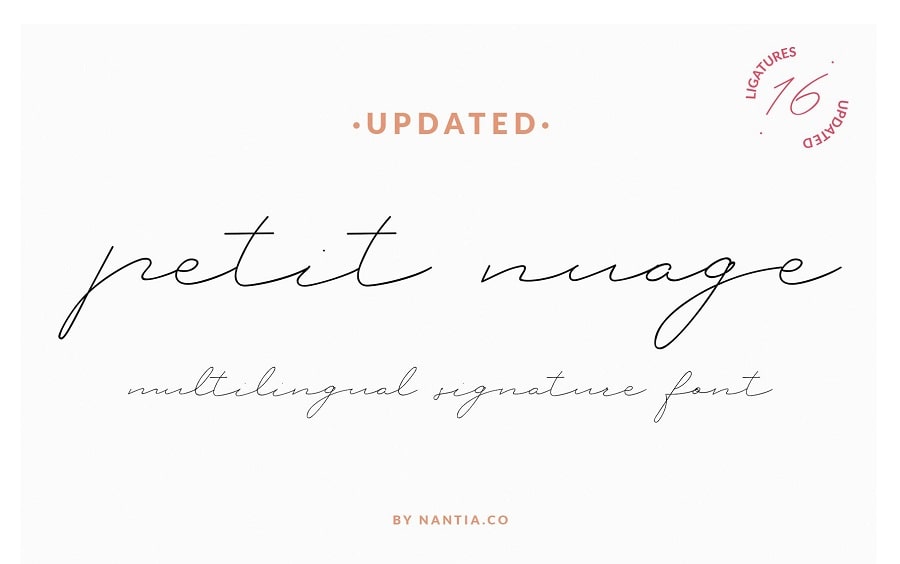 If you're into projects that prefer a classic, handwritten feel, trust that this font will get it done.
Download Petit Nuage Signature Font
29. Greek Font
From Cat Made Pattern, this font will give your project that ancient Greek vibe.
30. Tavernaki
This typeface supports Latin and Greek characters if your project needs a smooth, handwritten look.
31. Millennium Blackletter Typeface
Headfonts created this gem by fusing Gothic culture and monoline illustrations, giving any project a vintage feel.
Download Millennium Blackletter Typeface
32. Favarotta Family
Named after a Medieval-era settlement, Eurotypo chose a style close to what is seen on Italian print books of the period.
33. LordRat AOE
This Astigmatic product gives a project an offbeat, paper-cut look through bold and quick lines.
34. 1431 Humane Niccoli
GLC Foundry developed this font based on the lettering found in later works on an acclaimed Italian calligrapher.
35. Diocletian
Type Fleet made this font with capturing the essence of Roman Emperor Diocletian's palace in mind.
36. Mussica OT
Corradine Fonts' hybrid font takes on classical curves and strokes while keeping a smooth, modern look.