Last Updated on June 10, 2022
Small, simple, and often ignored – arrows and similar doodles usually aren't the first things that get noticed in design. But they are just as essential. In websites, they help direct a reader's eyes. And in jewelry, they are symbols of movement and possibilities.
Arrows can represent various things; it's a matter of understanding when and how to use them.
Arrows in Design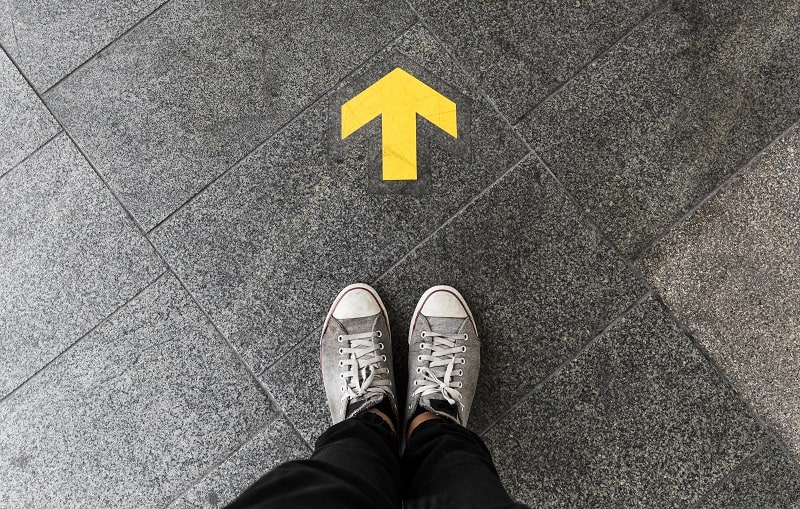 In real life, arrows are weapons and tools. They were used by our ancestors for hunting, as well as for protection against enemies. Today, hobbies like archery help keep the bow and arrow alive. People can participate in games and show off shooting skills.
Since real arrows are not as practical nowadays, they enjoy another life in design. You can spot them in jewelry, web pages, stickers, and road signs. They can direct people where to go or where to look; they provide subtle adornment in blank pages; they can also symbolize destinations, friendship, or even love.
Practical Arrow Fonts
Sometimes, a simple arrow doodle is all you need. Why waste time drawing one from scratch? Whether you're working on a website or a scrapbook design, these casual shapes can't be missing from your toolkit.
Avoid the hassle of too many clicks. Don't forget to download these practical arrow fonts to make your work easier.
1. Font Select ICON
Quickly put arrows, wavy lines, or circles to your project in seconds using this set from David is Creative. You will also love its quaint hand-drawn style.
2. Arrows Dingbat Font
CraftyLittleNodes presents this amazing pack of cute arrow ornaments. Available in OTF, TTF, and SVG formats. Use them to make borders, text dividers, or embellishments – go crazy!
3. Arrows Doodle Font
Fun and versatile, this collection from Zip-A-Dee-Doo-Dah Designs can spice up sentences, web pages, or even printed as stickers. Product includes a commercial license suited for small businesses.
4. KG Arrows Font
In need of chunky or funky arrow icons? Look no further than these hand-drawn arrows by Kimberly Geswein Fonts.
5. Arrow Icons Font
These simple arrows by Idette Designs™ are optimized for Android and iOS devices. You will also get openType and WebFonts formats.
6. Hand Drawn Arrows Font
No need to create arrows from scratch. If you need one for a project, these quirky handmade doodles from Inspirationfeed will save the day!
Download Hand Drawn Arrows Font