It can happen anywhere, to anyone, without warning. You could be sitting idly, listening to a Zoom meeting with your notepad open. Subconsciously, almost on impulse, your hand grabs a pen and you scribble down a few words. But after that, you just draw circles, lines, and random shapes.
After what felt like forever, your notepad is now filled with about five words – and dozens of careless squiggles.
What is scribbling?
Scribbling and doodling usually get a bad rep. Teachers don't like it when students scribble on the sides of their notebooks. Parents scold their kids for doodling on walls or tabletops. Even some artists don't get consider squiggles as art. But these haphazard drawings can actually be beneficial.
According to Pennsylvania State University, scribbling can help kids with writing. Those slapdash lines, loops, and coloring is their version of a 'brain dump', when the mind is free to create anything without judgment or afterthought.
Experts recommend that parents and educators encourage children to scribble or doodle. They can incorporate this during regular playtime. For instance: if they're pretending to be 'shopping', you can let them make their own paper money.
Scribbling is also a great way to help young ones express emotions. If they're missing their parents for example, ask them if they would like to write a letter or send a drawing. Then set out colored pens, pencils, and paper for them to get creative.
How to scribble and doodle in art
Scribbling can benefit adults, too! Regardless whether you're in the creative or even legal field, scribbling and doodling can be fun and relaxing. In some cases, it can also help you unravel complex concepts so you arrive at solutions faster. In general: if you want to 'think outside the box', start drawing nonsense!
Scribbling is one of the easiest things to do. All you need is a writing medium (pen, pencil, etc.) and paper. Don't force yourself; remember that this often happens spontaneously. If you're not used to this activity, you can try doing something else, just make sure to always have your pen and paper with you.
Believe it or not, you can express value in your scribbles. Value is how light or dark a color is (in this case, the ink from your pen). To create 'lighter' value, make sure your squiggles are far apart. Do the opposite if you want to convey darker value.
Once you're comfortable with scribbling, you can do more complicated pieces, such as landscapes or maybe flowers. You can add color to your completed works as well.
Imperfect Scribble Fonts
No need to worry about neat and perfect handwriting. These cool scribble fonts will add that much-needed handmade effect to all your handiworks.
1. Boredom Handwritten Font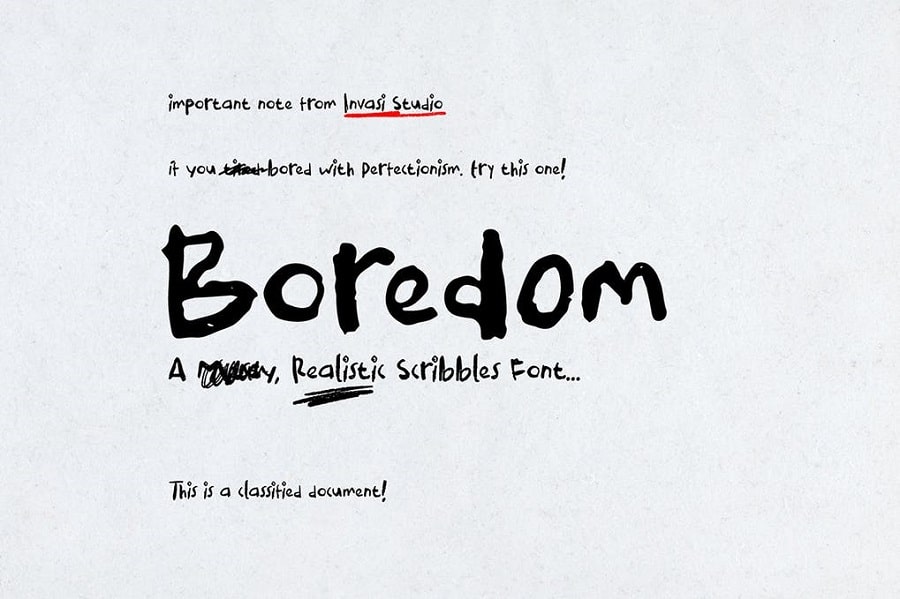 Wipe out boredom from your projects in this handwritten font by InvasiStudio. Featuring realistic pen scribbles, ligatures, and alternates, you can apply it on headlines to movie posters.
Download Boredom Handwritten Font
2. Truesketch
Fun, practical, and versatile, this hand-drawn sans from Tomchalkys comes with 85 sketch ornaments that will complement your digital or print products.
3. Gemora Scribble
Kotakkuning Studio brings you this unique display typeface characteristic of geometric shapes. Ideal for big signs, titles, headers, and posters, you can also pair this all-caps with solid, signature, or serif fonts.
4. Doodly TrueType
Get those back-to-school vibes in this handwritten TrueType by RZDESIGN. Available for Mac and Windows.
5. Handodle
Scribble your way to a fantastic logo, poster, book cover, or artwork in this naturally quirky handwritten display font by Ahnaf-Studio. With uneven lines and multi-language support, it's what your illustrations and doodles have been missing.
6. VOODOO Scratchy Halloween Font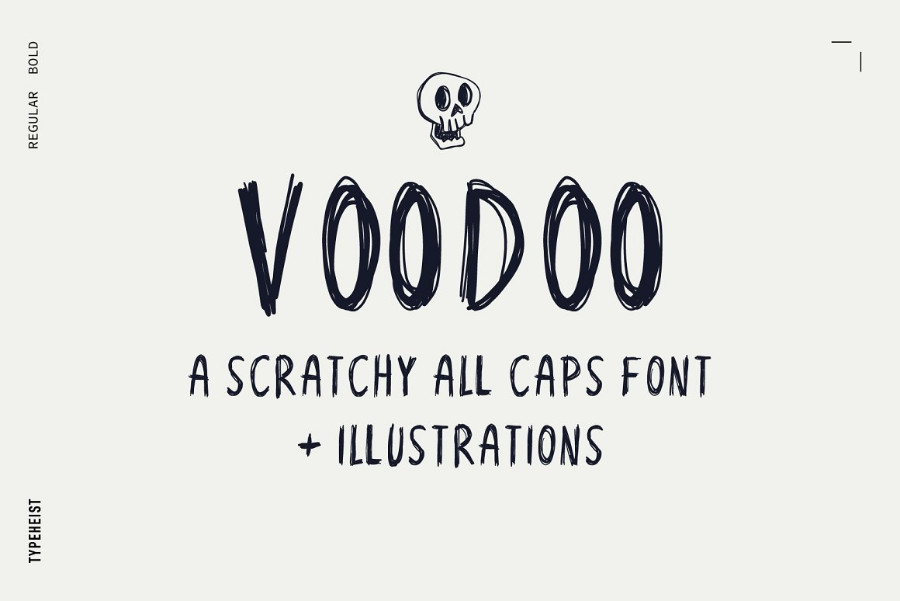 It's definitely going to be a Happy Halloween when you use this all-caps typeface from TYPEHEIST. Product contains more than 40 matching scribble illustrations to add just the right spooky elements to your invitations, posters, flyers, headers, and apparel.
Download VOODOO Scratchy Halloween Font
7. Skribler
Cool Fonts presents the perfect lettering set for zombie movies and survival horror games. Hand-scratched for that authentic low-fi, grungy texture, all you need now is a swamp creature.
8. Thornback
Quick, scribbled strokes distinguish this messy sans-serif by Lauren Ashpole. Detailed, bold, yet remains highly legible, it's surprisingly flexible to fit all types of DIY projects.
9. Hand Drawn Chalked Font
Whether it's a children's book cover or a restaurant menu, you'll find plenty of uses for this high-quality chalky typeface from Catarina Pinto.
Download Hand Drawn Chalked Font
10. Blooming
Keep things simple yet beautiful in this dainty handwritten font by KA Designs. Fresh, uncomplicated, and looks great on minimalist designs, it's a font reminiscent of spring and summer months.
11. A Song for Jennifer
Brittney Murphy Design brings you this sketchy serif that's a little moody, but definitely versatile. It's recommended for album covers, titles, web headers, posters, flyers, and more.
12. Lazy Monk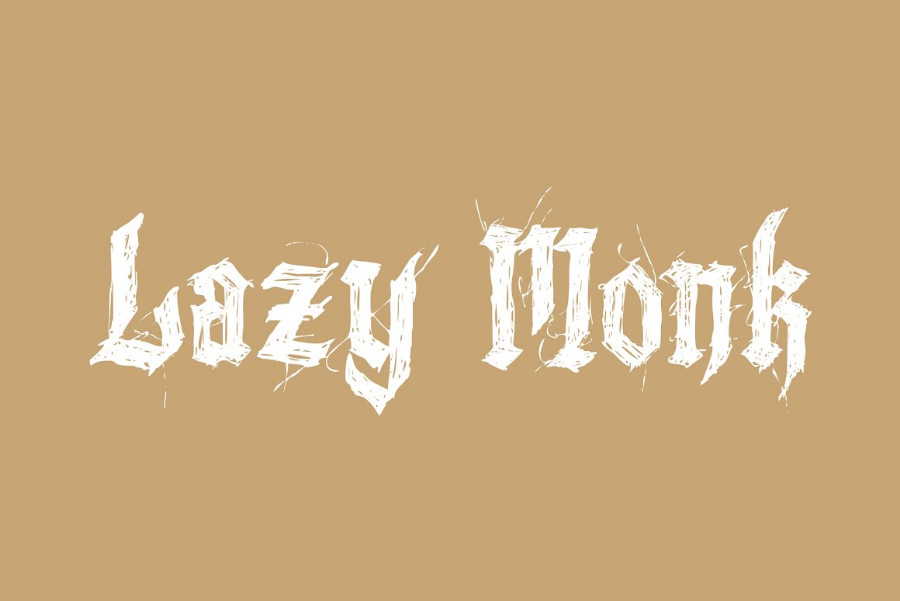 Meet the font that wants to rewrite history – brought to you by Mirco Zett. This blackletter font with a scribbled texture will look incredible against dark, fantasy, metal, historical, or game concepts.
13. Sketch Block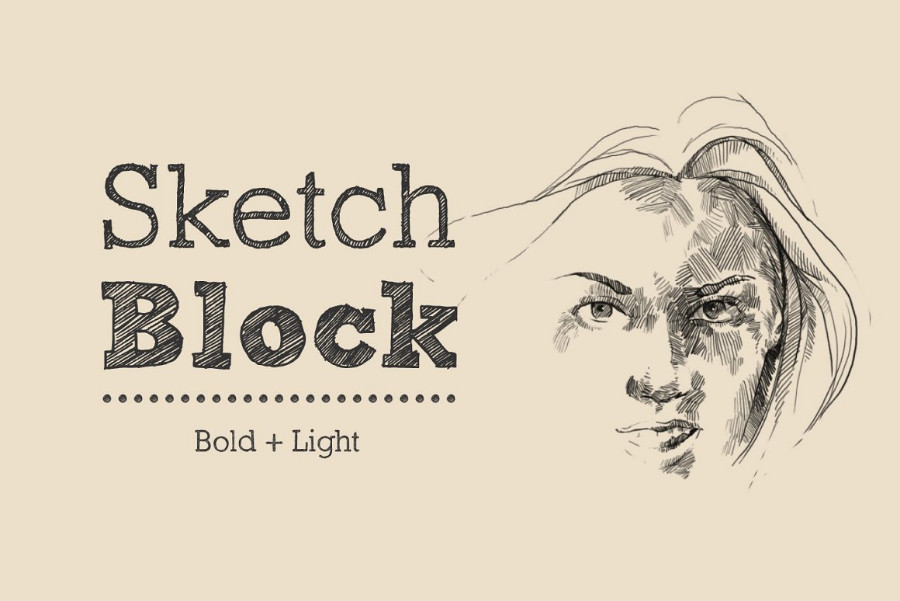 Sketched by hand before being digitized, this headline typeface from Type Foundry Artill consists of 2 weights (Light and Bold), with a warm, charming touch achieved through handmade hatching.
14. Lakeshore Brush Font
Fantastic up close or not, this modern sans from Greg Nicholls was hand-painted several times to achieve that near perfect detail that will grace your book covers, invitations, social media banners, editorials, and more.
15. Twigs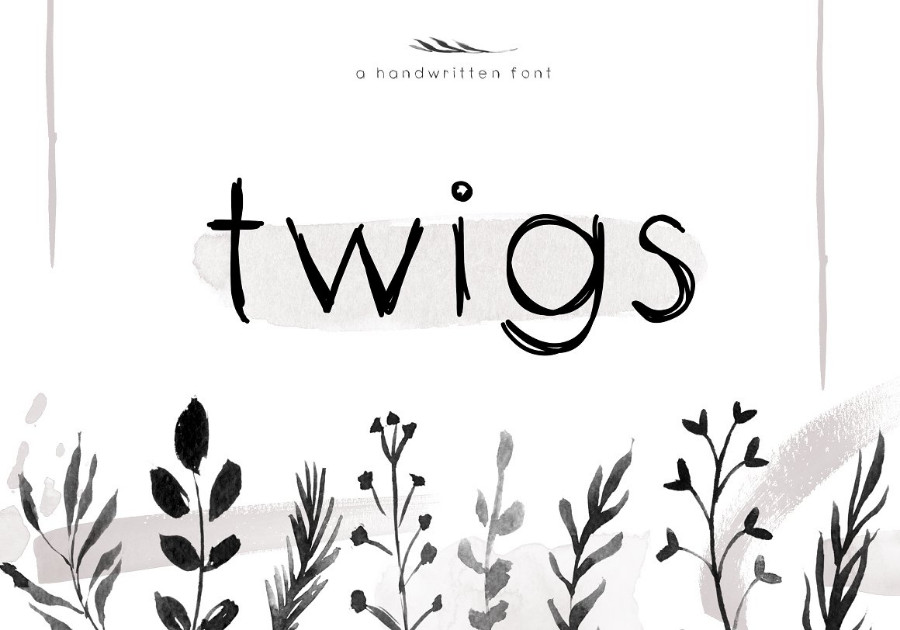 Earthy, simple, and utterly divine, this handwritten scribble font pairs beautifully with signature or serif typefaces. Try it on cards, invitations, Instagram Stories, flyers, and website headers for a sophisticated, down-to-earth appeal that always makes a good impression.