Last Updated on November 6, 2021
Art Nouveau is an international style of the applied arts that was most popular between 1890 and 1910. It made itself well-known through graphic arts, architecture, and decor.
An objective of Art Nouveau is to break down the separation of fine arts and applied arts. This fusion is seen in not only in graphic arts, but also in interior design, furniture, glass art, textiles, ceramics, jewelry, and metal work.
You can easily spot art nouveau by its use of whiplash curves and long, sinuous lines that bend and turn back. Art Nouveau structures tend to be asymmetrical: one side just wouldn't look or measure like the other.
This draws another characteristic of attempting to portray a sense of dynamism or movement. It attempts to combine a natural-looking aesthetic to otherwise industrial applications.
Your projects can get the same natural-looking but modern appeal by taking a look at these available Art Nouveau fonts.
The Best Art Nouveau Fonts
1. Hornbuckle
Hornbuckle is a vintage, art nouveau font with a vintage, Victorian style. Features extras, alternatives, and supports multilingual characters.
2. Melvca
Melvca is a vintage art nouveau font inspired by the formation of leaves and tendrils, much like the time's art. Great for logos, liquor labels, posters, and packaging; it features extras and illustrations to help your design!
3. Solente
Solente is an elegant slab-serif art nouveau font that's perfect for use as a headline or sub-head text in your design. It perfectly represents vintage esthetics in a modern way.
4. Marcheile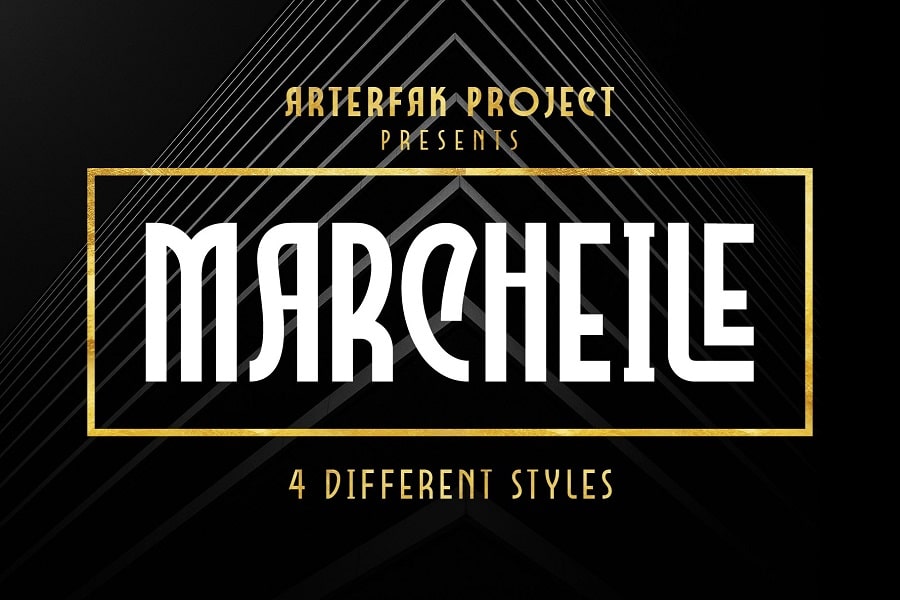 Artefak Project based this font on lettering from Gatsby & Vintage. This is all-caps is a combination of Art Deco and Retro styles.
5. Fairy Tales
Taken from classic advertisements and movie posters, artimasa's product gives your visual a touch of the classics. Not only do you get the font, but also hand-drawn animal vectors to add a fantasy accent to your project.
6. New Yorker Type
This font is an innovation of the lettering used by the New Yorker Magazine. You can choose between a round-cornered Classic style or a modernized look with Pro.
7. Askja
Sweetest Goods takes pride in combining large upper serifs and numerous non-standard ligatures such as nested or overlapping caps. Modern aesthetics are achievable by combining this typeface with sans serif fonts.
8. Gatsby Modern Serif
Nicky Laatz brings out the Roaring Twenties through this typeface. Get a feminine feel while your projects keep a straight, modernized look.
9. Boller Typeface
Fusion Labs' font merges retro and vintage design characteristics. This font comes with a special uppercase set that is unique and eye-catching.
10. Artnoova Font
Are you after an early twentieth century aesthetic without losing modern characteristics? This typeface from popskraft creation fits the description.
11. Musubi
Get that juicy, flavorful display for your posters and signage using this JonathanBall creation. Funky and flared lines make your projects expressive regardless of the occasion.
12. ROTHE
This vintage lettering style from Konstantine Studio comes with modern serifs, prominent swashes, and other decorative elements. It works great with any work that needs to project a sense of luxury.
13. Braga Huis
Juru Aksara made this font based on a known street in Bandung, Indonesia. Strong lines and curves accent the 19th Century atmosphere while keeping Dutch elements in lettering.
14. Daria Type
From Outwork Std., this is a modern serif that is great for any project that needs a clean yet artistic approach. This is great for branding, posters, logos, and more.
15. Decohead Typeface
Take an all-caps font and bring in the Art Deco style and you get this wonderful product by Headfonts. It promises to bring attention to your posters and headers.
16. Modesto
Struvictory.art introduces this handwritten font while combining Art Deco and Art Nouveau elements. Works great with retro posters, vintage overlays, or any project that needs to bring subtle reminders of times gone by.
17. Antiga Typeface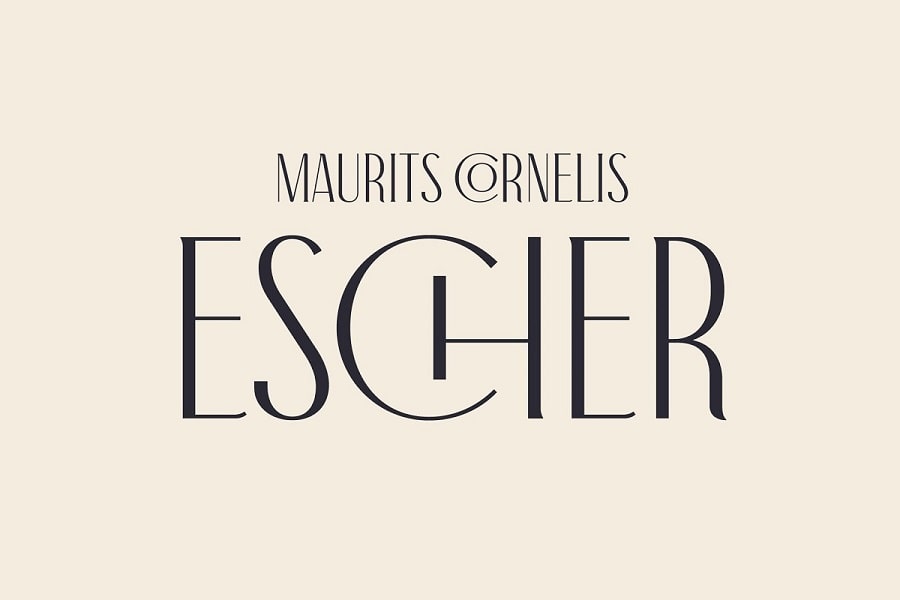 Take a Roman style on one hand, and Art Nouveau on the other. When you merge them together, what you get is this gem from faelpt.
18. Cocotte
This small caps sans serif from Zetafonts takes influence from early Art Nouveau graphic styles. Choose between a regular or an alternate style that draws inspiration from French and Italian arts.