Are you looking for a new modern font style that is versatile and legible? If the answer is yes, then you might be in luck because Offlander is one of the best-hidden gems in all of the font design market. 
Created by Craft Supply Co., the font package is available on CreativeMarket. The premium set features 8 styles for you to mix and match, or use on their own. It's recommended for almost any project: from posters, business cards, to social media quotes, logos, branding, and more.  
Offlander Fonts
There are eight (8) fonts that come with the premium pack. This makes it perfect for a host of designs, ideas, posters, and creative concepts. Purchasing the premium pack also gives you extra badges that you can experiment with.
The font files are: Regular, Outline, Rough (the variant most available as free in several font websites), Shadow, Italic, Outline Italic, Rough Italic, and Shadow Italic.
Why use Offlander Font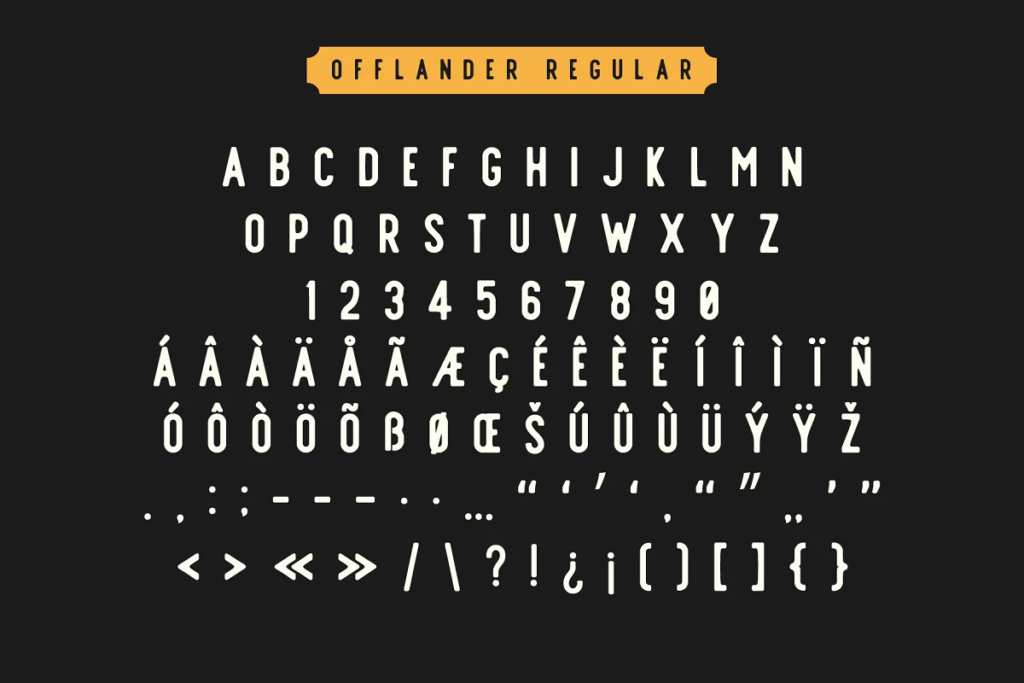 We feel that the aggressive, rough, and ready effect that the lettering has gives it a perfect edge for all adventurous or industrial design projects or brands. Not only that, but we think it would make a great font for a beer company looking to find a new logo to promote their product. Surely you can just imagine the Offlander font in the front of a new and unique IPA? 
Where To Find Offlander Font for Free
We highly recommend buying the premium pack. Not only will you get all the styles, you can use them in your personal and commercial works without worry (just be sure to pick the appropriate license!). Purchasing the fonts will also give you free updates and support from the designer.
The beauty of paying for a font is that you will stand out against your competitors. Many companies will use the same default and free fonts. However, just by paying for a new font, you are automatically differentiating yourself. Considering the fact that we live in a world where competition is rife, having a premium font like Offlander at your disposal will help to make the difference. 
For personal purposes, you can find a free (demo) version of the font at DaFont.com, Cufon Fonts, Befonts.com, and MaisFontes.