Last Updated on January 5, 2023
TikTok, also known as Douyin in China, is a video-focused social media platform mainly geared towards short-form, lip-sync dance videos.
The social networking service is owned by Chinese company ByteDance. It was initially released to the Chinese audience in September 2016 before going global following its August 2, 2018 merger with another Chinese social media company, Musical.ly.

TikTok is now one of the fastest-growing social networking platforms. As of October 2020, the app had been downloaded more than 2 billion times to mobile devices worldwide. The service is currently available on multiple devices and operating systems, including Windows, macOS, Android, and iOS.
Besides short, lip-sync dance videos, TikTok also supports prank videos as well as trick, joke, and stunt videos. The clips typically range from 15 seconds to three minutes.

It's also worth noting that while TikTok is known in China as Douyin, the two platforms have no direct access to each other despite sharing the same user interface. The two products also have some significant differences in features.
TikTok Font
TikTok boasts one of the most attractive lettering logos. That's part of the reason the social networking platform has registered such impressive growth over its 5-year-long duration.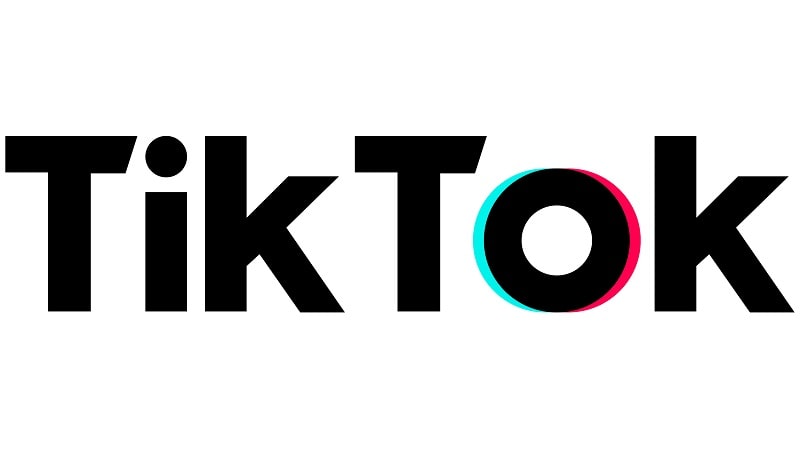 TikTok's logo especially appeals to young social media users. The logo includes a three-color musical note printed against a black background. The musical symbol resonates with letter 'd.' This was inspired by the initial of TikTok's Chinese name – Douyin.

But perhaps the biggest highlight of the TikTok logo is the font used. The company seems to have utilized two fonts while designing its logo – the Montserrat Extra Bold and the Futura Maxi Bold.

Montserrat Extra Bold is a font in the Montserrat family. The font was jointly created by a group of designers, including Julieta Ulanovsky, Juan Pablo del Peral, Sol Matas, and Jacques Le Bailly. Another thing worth noting about Montserrat is that it's a Google font.
It's subject to regular updates. The last update was done in November 2017 and subsequently redrawn by Jacques Le Bailly. Montserrat Extra Bold stands out for its rich graphics and captivating elements, which might explain why TikTok settled on it.

The second TikTok font, Futura Maxi Bold, is also stylish and elegant. This font belongs in the Futura font family. Futura fonts are a geometric sans-serif typeface created by renowned German type designer Paul Renner in the mid-1920s.
Where to Download TikTok Fonts
If you're working on a design project and looking for a perfect font to complement your project's visual appeal, you might want to consider the Montserrat Extra Bold or Futura Maxi Bold. You have the option of combining these fonts together. Alternatively, you may assign each font to specific elements of your design.

You can download the Montserrat Extra Bold font by following the download link located on DaFont Free. For the Futura Maxi Bold font, go to Fonts Geek.