Last Updated on August 22, 2023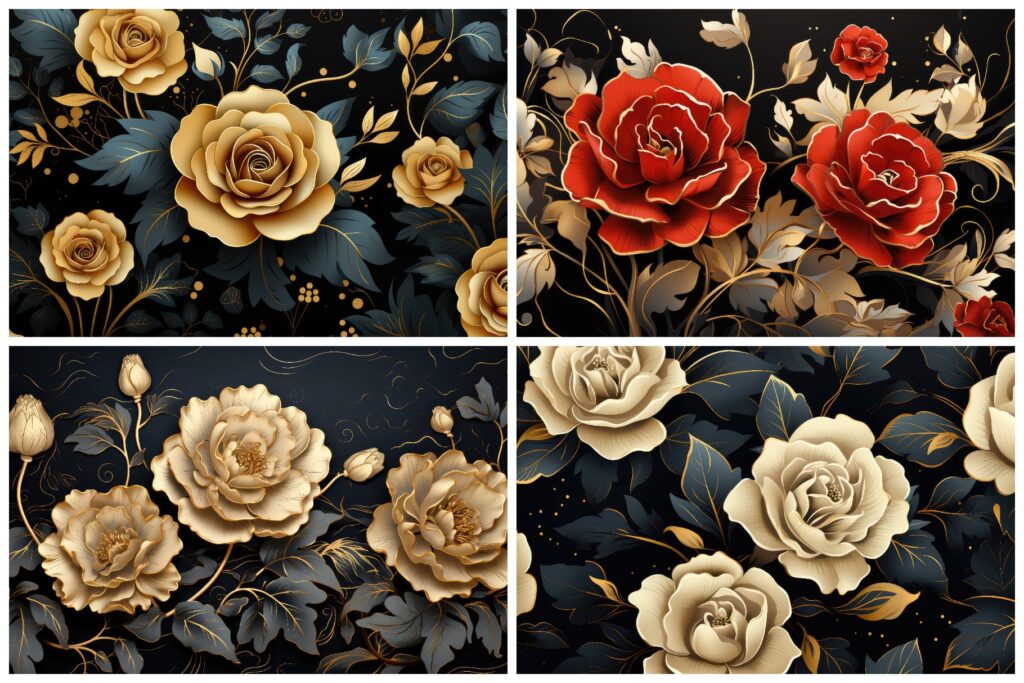 Introducing an exquisite digital collection that reimagines the opulence of the Art Deco era through the lens of nature's beauty. Immerse yourself in a gallery of 32 meticulously curated wallpapers that seamlessly meld the glamour of Art Deco with the allure of floral motifs.
Each wallpaper is a masterpiece in itself, featuring intricate flower designs embellished with the signature geometric patterns and gilded accents of the era.
These luxurious wallpapers evoke a sense of elegance and sophistication, allowing you to adorn your digital spaces with the timeless charm of Art Deco aesthetics.