Last Updated on August 22, 2023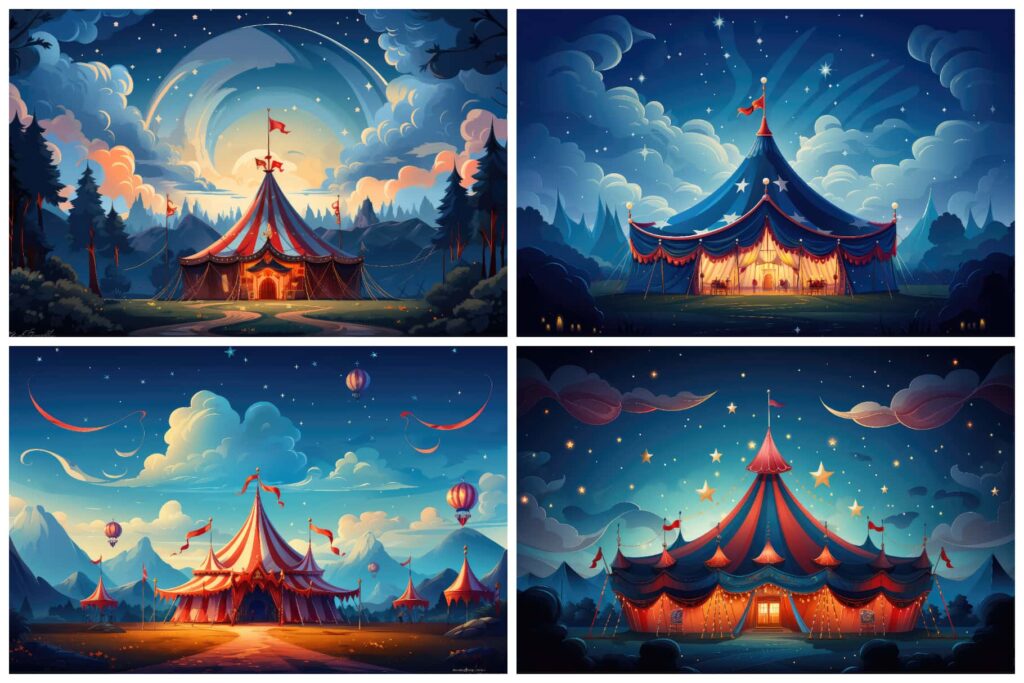 Introducing a whimsical digital assortment that captures the enchantment of the big top under countless stars. Immerse yourself in the vibrant world of the circus with 24 meticulously designed tent illustrations that bring the magic and nostalgia of the circus to life.
Each illustration paints a vivid picture of the iconic circus tent, showcasing intricate details from the playful stripes to the fluttering flags that dance in the breeze. Whether you're seeking to add a touch of wonder to your digital projects or reminiscing about the excitement of the circus, this collection offers an opportunity to experience the joy and spectacle of this timeless entertainment, all within the virtual confines of your screen.