Last Updated on August 31, 2023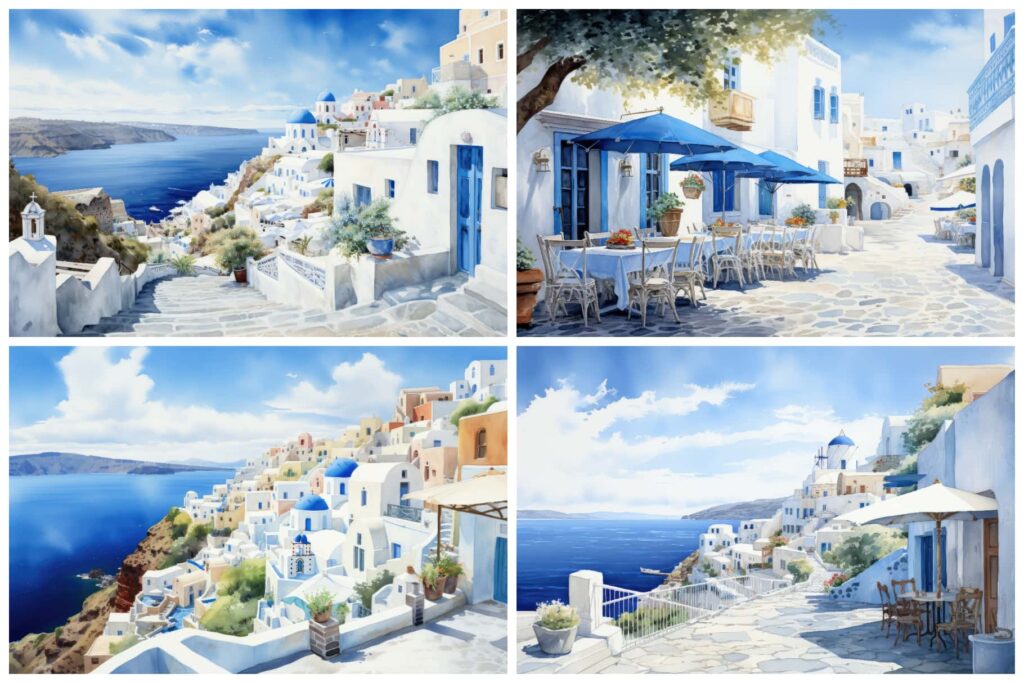 Immerse yourself in a virtual voyage across the tranquil Mediterranean, where each of the meticulously crafted 5K illustrations encapsulates the idyllic charm of Greece's iconic islands.
From the pristine white-washed villas to the azure waters gently caressing the shores, these illustrations provide a visual symphony that resonates with creatives seeking inspiration.
Whether you're a designer, artist, or simply a dreamer, this collection beckons you to embark on a journey of imagination, infusing your projects with the unmistakable essence of breathtaking landscapes.
Let your creativity set sail amidst this digital treasure trove, where the beauty of Greece's timeless islands awaits to spark your most innovative ideas.