Last Updated on August 31, 2023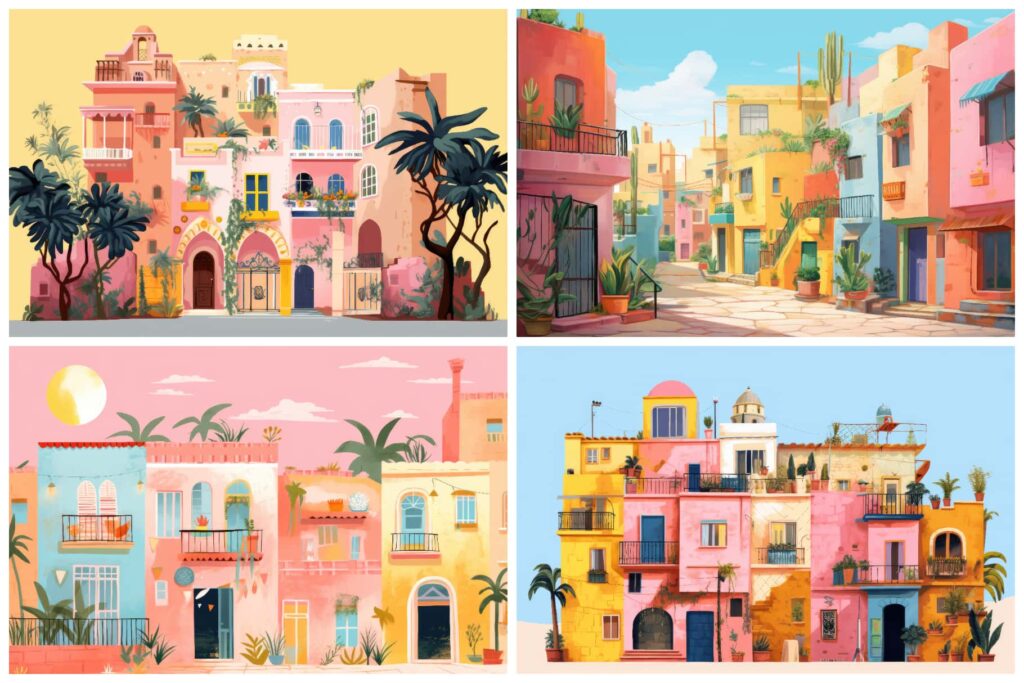 Experience an irresistible digital treasure that transports you to the sun-kissed idyll of Mediterranean villages. Immerse yourself in the charm of 24 meticulously crafted village building illustrations that capture the essence of these timeless locales.
From the terracotta rooftops to the cobblestone streets, each building is a testament to the region's architectural heritage.
Whether you're an artist seeking inspiration, a designer aiming to infuse your projects with authenticity, or simply a dreamer yearning for a virtual escape, this collection invites you to wander through these picturesque streets and let the warmth of the Mediterranean culture breathe life into your creative pursuits.