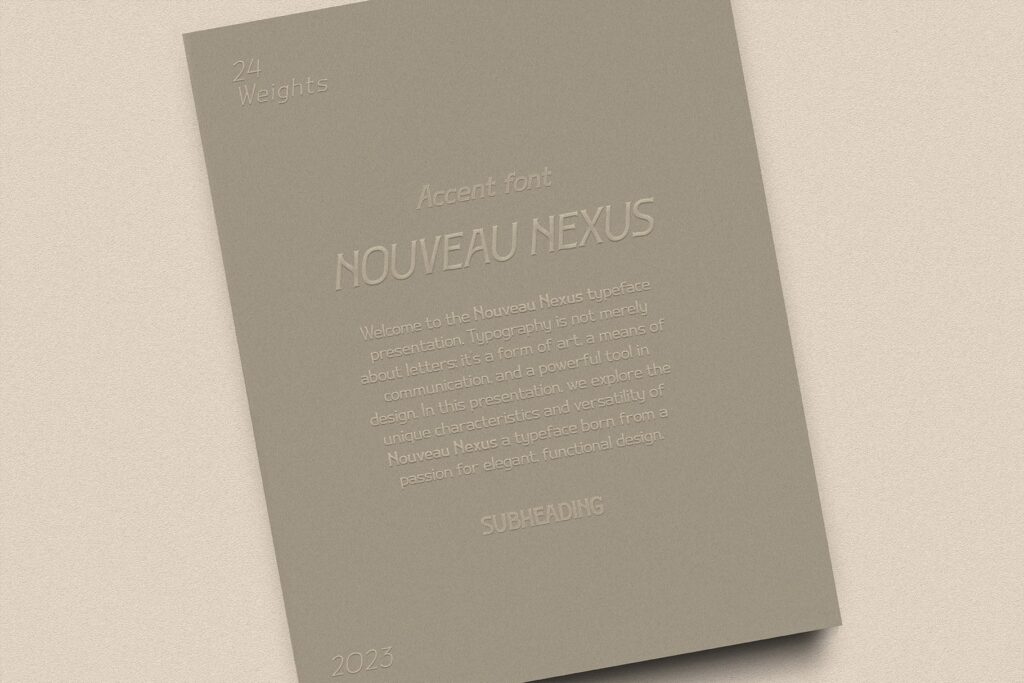 Introducing "Nouveau Nexus," a captivating Vintage Display typeface that transports you straight back to the early 1900s. With a unique blend of Art Nouveau intricacies and timeless elegance, this font weaves a tapestry of nostalgia and sophistication.
Nouveau Nexus exudes the spirit of a bygone era, with its graceful curves and ornate details, meticulously crafted to evoke the charm of vintage posters and signage. The regular version is perfect for adding a touch of class to your designs, while the poster version commands attention with its bold, larger-than-life characters.
Whether you're designing for a classic brand revival or infusing your modern creations with a dash of old-world charm, Nouveau Nexus is your passport to a journey through time, offering endless possibilities for creative expression. Let your typography become a gateway to the past with this exquisite typeface.