Last Updated on August 31, 2023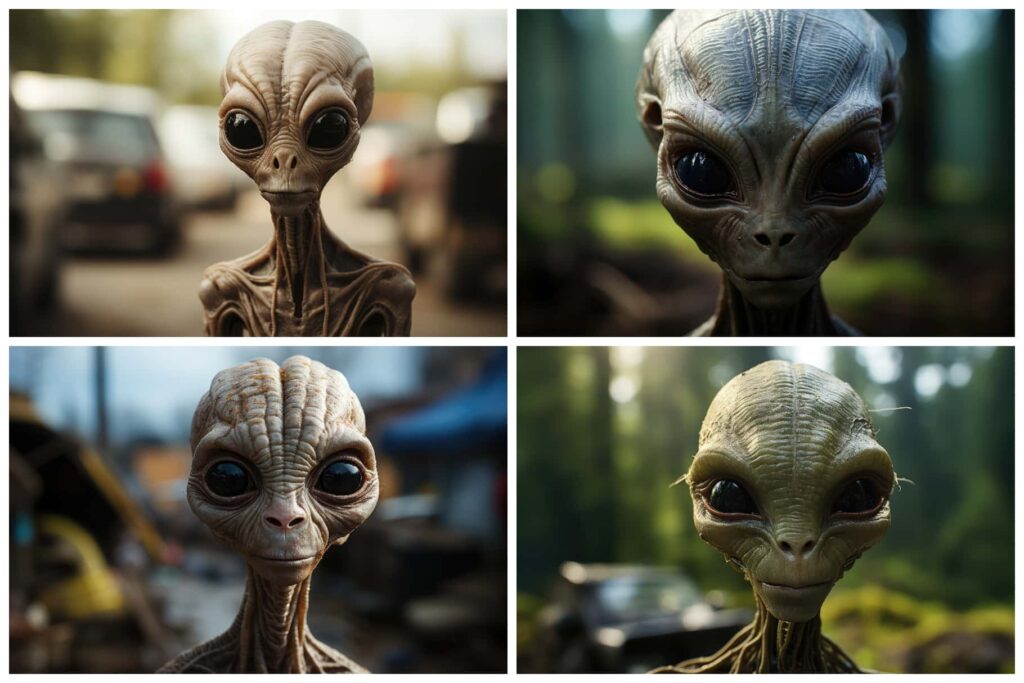 Embark on a cosmic journey beyond imagination with "Extraterrestrial Essence: 12 Lifelike Alien Face Wallpapers" – an irresistible digital collection that invites you to explore the enigmatic beauty of extraterrestrial life.
Immerse yourself in the captivating allure of 12 meticulously crafted wallpapers, each portraying lifelike alien faces that transcend earthly conventions. From strikingly intricate features to captivating eyes that seem to hold the mysteries of distant galaxies, every wallpaper encapsulates the essence of the unknown and the fascination of the cosmos.
Whether you're a sci-fi enthusiast seeking to adorn your screens with the possibilities of otherworldly existence, an artist aiming to delve into the art of interstellar aesthetics, or simply an explorer of the mysterious, "Extraterrestrial Essence" transports you to the outer fringes of imagination.
Let these artworks spark your curiosity, guiding you to ponder the vastness of the universe and the wonder of what lies beyond, as you transform your digital spaces into portals to uncharted realms and cosmic dreams.