Last Updated on August 31, 2023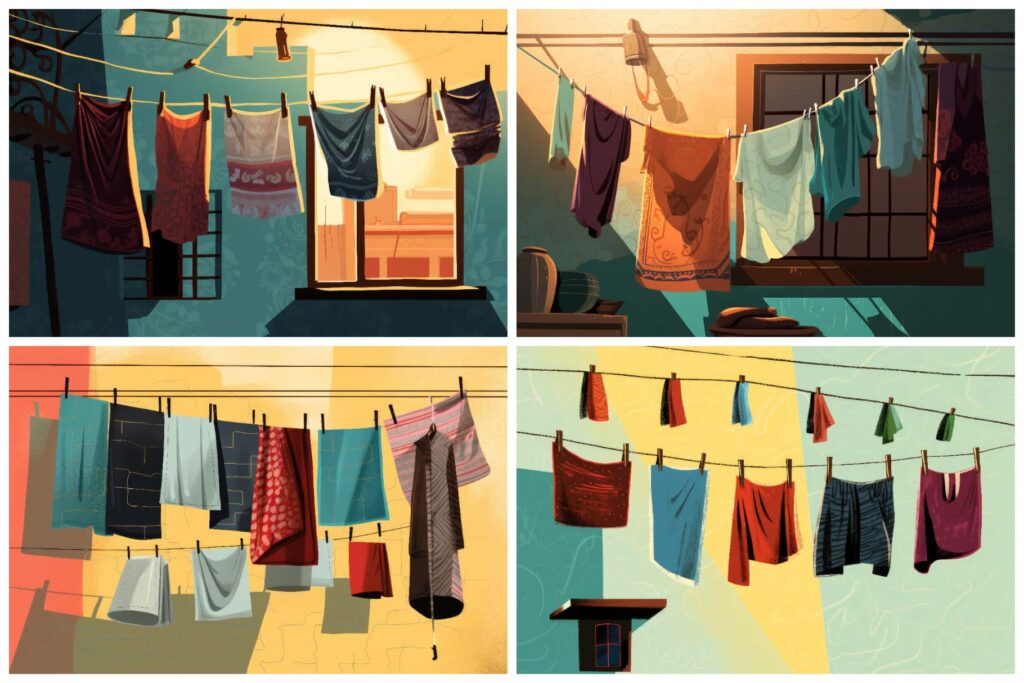 Elevate the mundane to the realm of artistry with "Laundry Day Illustrations" – an irresistible digital collection that transforms the everyday chore into captivating visual narratives.
Immerse yourself in the charm of 12 meticulously crafted illustrations, each capturing the intimate moments and ordinary details of laundry day.
From sunlit windows casting gentle shadows on billowing fabrics to the rhythmic dance of clotheslines against the backdrop of changing skies, each illustration breathes life into the simple act of laundry.
Whether you're a lover of visual storytelling, an artist seeking to find beauty in the routine, or simply someone who appreciates the warmth of domestic scenes, "Laundry Day Chronicles" invites you to explore the poetry hidden in the ordinary. Let these artworks infuse your digital spaces with nostalgia, reminding you of the comfort found in the familiar and turning mundane moments into captivating stories that resonate with the artistry of everyday life.