Last Updated on August 31, 2023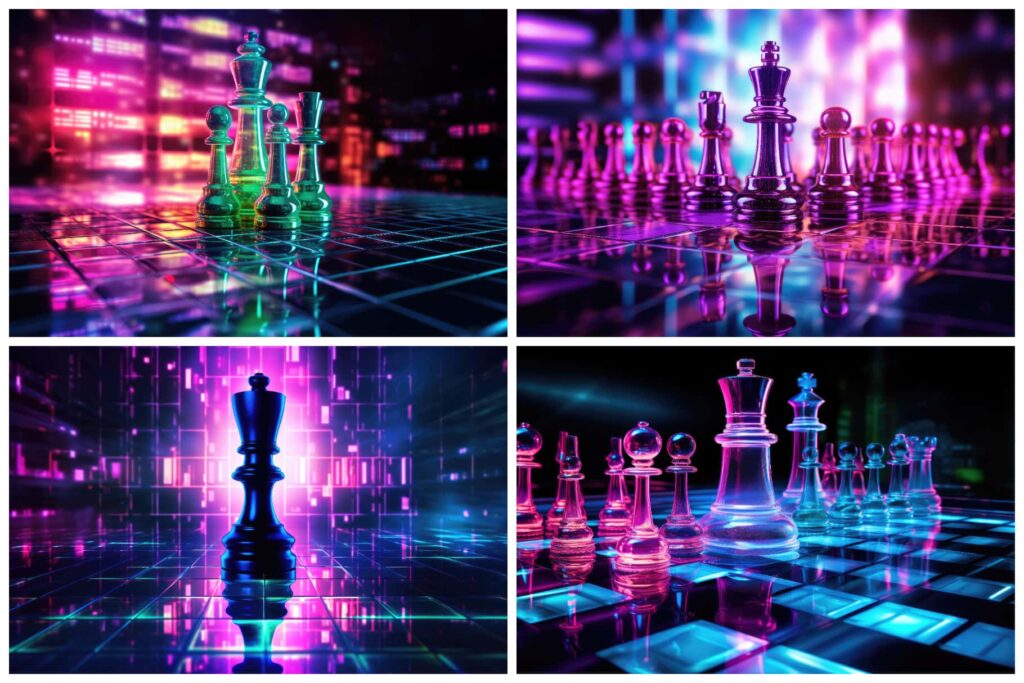 Embark on a strategic journey of luminous elegance with "Glowing Chess Wallpapers" – an irresistible digital collection that merges the allure of chess with the captivating play of light. Immerse yourself in the brilliance of 16 meticulously crafted chess-themed wallpapers, each transforming the classic game into a mesmerizing visual spectacle.
From illuminated pieces casting vibrant glows to intricate chessboards adorned with luminous patterns, every wallpaper captures the essence of strategy and artistry.
Whether you're a chess enthusiast seeking to adorn your digital spaces with sophistication, a thinker drawn to the elegance of strategy, or simply someone captivated by the fusion of intellect and aesthetics, this bundle invites you to elevate your screens with a touch of strategic brilliance.
Immerse yourself in the radiant dance of light and logic, where the grandeur of the chessboard comes alive in a symphony of illuminated mastery, inspiring both thought and admiration