Overlays are something that are rarely downloaded anymore. Many applications allow us to filter images on our mobiles, and as a result, the world of textures or overlays has become more obsolete. However, phone filters are not always the answer Yes, you can edit a certain overlay to suit an image, but finding the right fit for a poster design or image can be difficult. 
Let's take these dust overlay packages for example. If you look for a dust overlay or filter online you may find one or two basic designs, but you will by no means find anything comprehensive. That is where the below dust packages come in.
Each package offers between 20-120 different overlay designs that you can edit and combine to create something retro and cool. So download a dust overlay package today, and add an extra layer of quality to any image or project. 
15 Dust and Hair Particles Backgrounds and Textures
Dusty and grainy texture overlays for old vintage film effects not just for photographers. These dust & hair textures have been created to resemble the grain that can be commonly seen on old film negatives. They are providing an easy way to recreate the classic film look with your digital photographs.
The 15 high-resolution JPEG files are of high quality and will make any project large or small stand out. 
30 Dust & Scratch Overlay Textures
Add that vintage feel to your images using these 30 optically captured dust & scratch overlay textures. Included in the package is one simple  Photoshop action to make it easy for you. If you are a wedding, portrait or family photographer and your aim is to create realistic retro photographs, this comprehensive toolkit is the right choice for you.
The textures are easy to use, and through it, you can work with layers on Photoshop, Illustrator, and Sketch. 
50 Dust Overlays
This package gives you 50 gorgeous dust overlays that you can use for any project or design. All you need to do is add the overlay into your design, and you can even combine different designs to create something entirely unique!
Film Grain Textures & Light Leaks
Film Grain Textures & Light Leaks is a collection of beautiful, free-spirited texture overlays, film light leaks! Super easy to use and perfect for adding texture and dimension to your work within seconds!
Included in this package are 10 handcrafted film grain texture overlays ranging from coarse to fine, film grain, noise, dust, scratches, and more. The files are high-res, approx. 4000x2500px.
Download the Film Grain Textures package here
42 Film Dust and Scratches Overlays
If you are looking for a comprehensive bank of overlays that will add a dusty and worn look to your design, then this is the package for you. With the package, you get access to 31 film dust textures and 11 vintage scratch textures. Each texture is available in PNG format and is of high quality. 
Many of the impacts are subtle but will add a touch of class to any image or design. 
Download these premium overlays here!
30 Scratch Texture HQ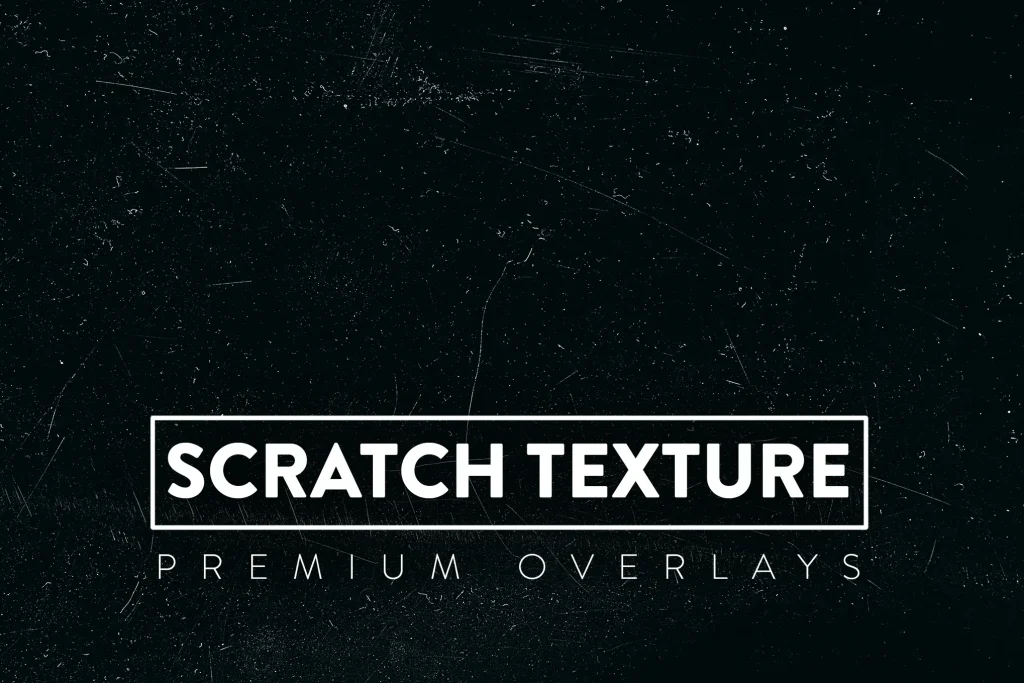 This package contains 30 gorgeous scratch texture overlays that will add a layer of mystery and class to any image. Each of the files in the pack are available in PNG format and come in at 24 megapixels. You can also add the overlays and use them on a variety of editing software.
Download the Scratch Texture Pack here
20 Film Textures Overlay
This package contains 20 gorgeous film texture overlays that will add a layer of mystery and class to any image. Each of the files in the pack are available in PNG and JPEG format and can be edited or utilized on any graphic program.