Last Updated on August 31, 2023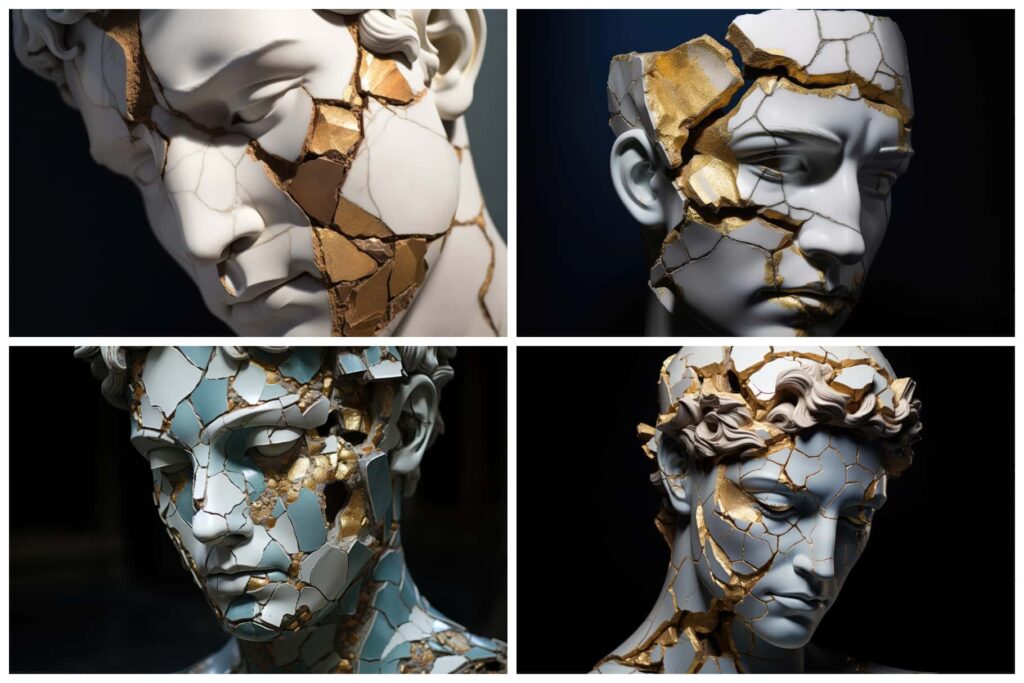 Immerse yourself in a gallery of 28 meticulously crafted broken face sculptures, each adorned with a touch of golden splendor. These artworks capture the essence of human vulnerability and strength, celebrating the art of resilience in the face of adversity.
From shattered visages to glistening fragments, each sculpture tells a unique story of transformation and triumph, reflecting the intricate balance between fragility and fortitude. Whether you're an art enthusiast drawn to symbolism, a designer seeking to infuse your projects with a sense of deep meaning, or simply someone who appreciates the beauty of life's journey, this beautiful collection invites you to embrace the power of imperfection, showcasing it as a testament to the beauty that can emerge from life's challenges.
Transform your digital spaces into a haven of inspiration, where these golden sculptures illuminate the path towards embracing the complexities of existence with grace and dignity.