Last Updated on August 31, 2023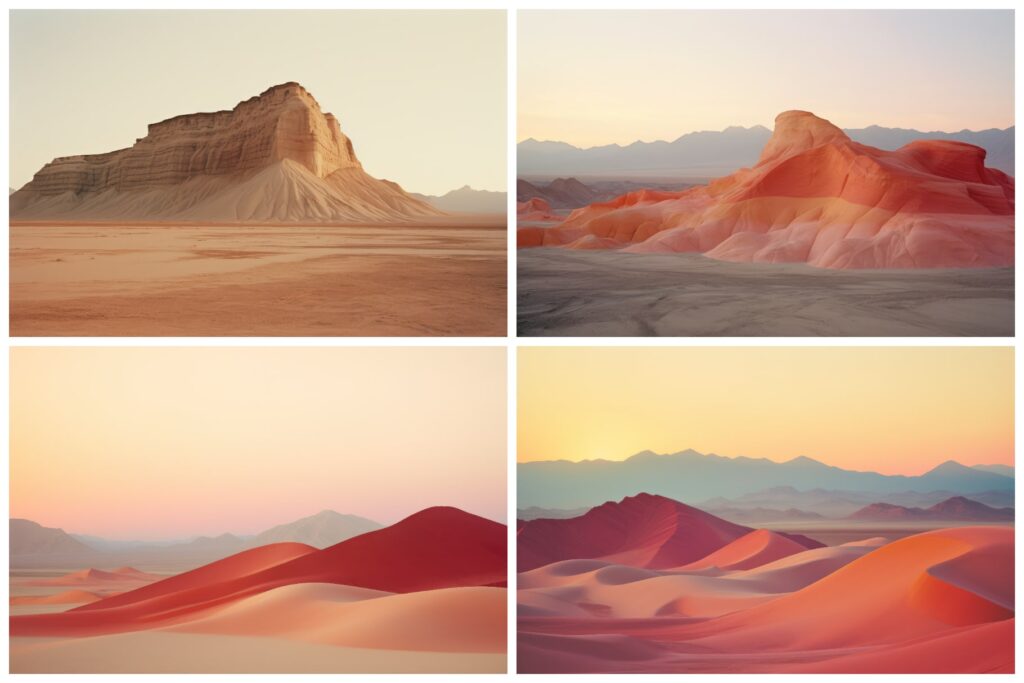 Embark on a visual odyssey through the ethereal landscapes of the mind with "Dreamscape Desert Horizons: 24 Wallpapers" – an irresistible digital collection that invites you to wander across the surreal beauty of desert-inspired dreams. Immerse yourself in the poetic allure of 24 meticulously crafted wallpapers, each capturing the enigmatic fusion of desert terrains with the limitless realms of imagination.
From mirage-like horizons that seem to shimmer with untold secrets to serene dunes that ripple like gentle waves of thought, every wallpaper beckons you to step into a world where reality and reverie intermingle. Whether you're a creative spirit seeking inspiration from the whispers of the sand or an adventurer of the mind drawn to the enigmatic allure of arid landscapes, "Dreamscape Desert Horizons" is your gateway to a surreal sanctuary.
Let these artworks ignite your imagination, guiding you through desert vistas where the boundless expanse of the mind is beautifully mirrored, and the boundary between dreams and reality becomes a captivating dance of color, form, and sensation.