Last Updated on June 13, 2022
Nature has always been a great muse for creatives and designers. From plant to animal life, there's no shortage of stunning, wild, untamed beauty to draw inspiration from. If you live in the city, zoos and parks can be the easiest way to get in touch with the natural world. Zoos also provide a way to care for creatures that are endangered in the wild.
Zoos try to replicate the natural habitat of the animals they keep. That's why you'll see snakes and insects inside enclosures that imitate ecosystems like that of a rainforest or desert. Penguins and polar bears are also kept in spaces with cold temperatures and lots of water to imitate the environments they're used to. Birds and small mammals on the other hand, are kept in large aviaries so they have room to explore.
Re-create the same untamed beauty in your works. Use these zoo fonts to bring the natural world from the outside into your designs.
Exciting Zoo Fonts
1. Nestor – Quirky Typeface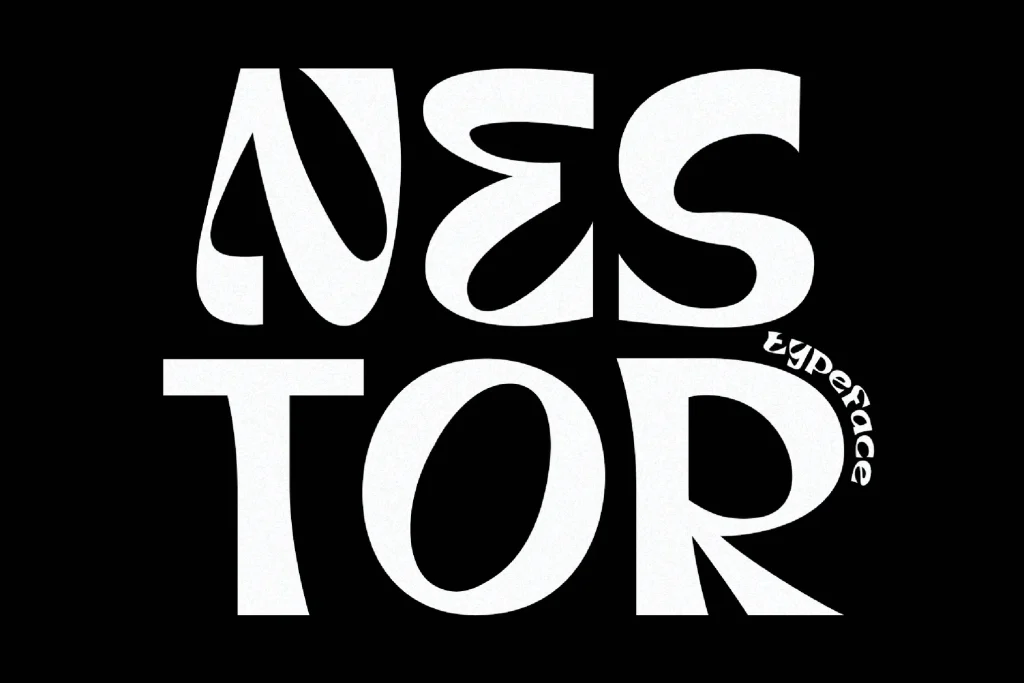 Nestor is a retro inspired display typeface that's unique, lovable, and quirky. It's perfect for headlines, advertising, posters, branding, social media, quotes, prints, and much more. If you're in need of a typeface that has groovy curves with a bold personality, then Nestor is for you.
2. Jungle Friends
Junglew Friends is a soft and friendly typeface more ideally suited for the kid's section of a theme park, so if you have an area dedicated for the younger part of the pride, perhaps Jungle Friends would be a great fit. Works wonders for birthday cards and invitations too.
3. Beast
This great product from Tugcu Design Co. makes great uppercase displays and alternate versions on some letters that can be toggled with Caps Lock.
4. Grenhil
Available in Regular and Rough styles, this Vultype Co. product is great for branding, logos, digital lettering arts, t-shirt/apparel printing, signs, and other vintage design presentations.
5. Pine Forest
Dikas Studio draws inspiration from outdoor activity in making this display serif typeface that comes in rough and press styles, with extra vectors further accentuate the playful and nature-themed character.
6. Jungle
Duka's funky handmade font brings out the tropical feel in your projects, and the 20 pre-made badges and 14 vector shapes enhances that appeal with no problem.
7. Wigwam
This typeface from struvictory.art is linear and adorned with geometric elements, plus symbols that can be combined with the font for truly one-of-a-kind designs.
8. Sealife
You're no doubt ready for your projects using this ocean-themed typeface available in Decorative, Black, and Inline versions – plus bonus patterns and clipart elements for more design concepts.
9. Zing Rust
Unleash your creativity using this Fontfabric typeface consisting of 238 fonts based on layer combinations for endless experiments in mixing and matching.
10. Buckaroo
Buckaroo is a handmade font inspired by American Southwest & Mexico. It draws influence from old western-typefaces that still feel functional in a contemporary world. This versatile display font includes a full set of uppercase letters, lowercase letters, numbers, and special characters.
Buckaroo is perfect for headlines, logos, badges, signage, packaging, posters, t-shirts, and much more. If you're looking for a font that will give your projects a friendly/inviting desert vibe, then Buckaroo is for you.
Test this font by typing here
11. Junior Ranger
Wild Giant Studio's fun and quirky sans serif uppercase font is inspired by the vintage Smokey Bear campaign from the 50's and 60's, making it a fun font to use on projects that are great with a touch of the classics.
12. Amazona Font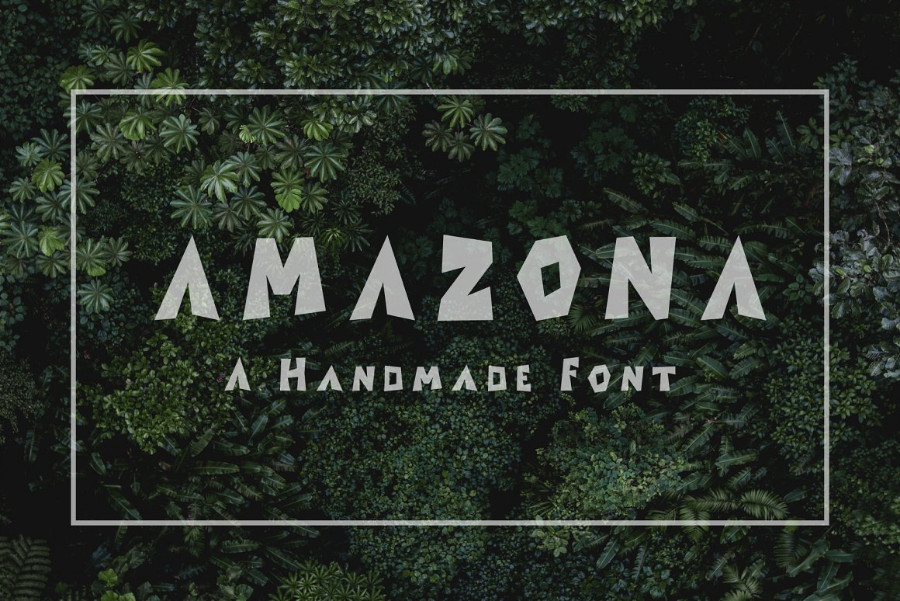 This typeface from NR_Productions makes use of sharp lines while evoking a natural design that is great with branding, headers, logos, posters, and many more.
13. Survivor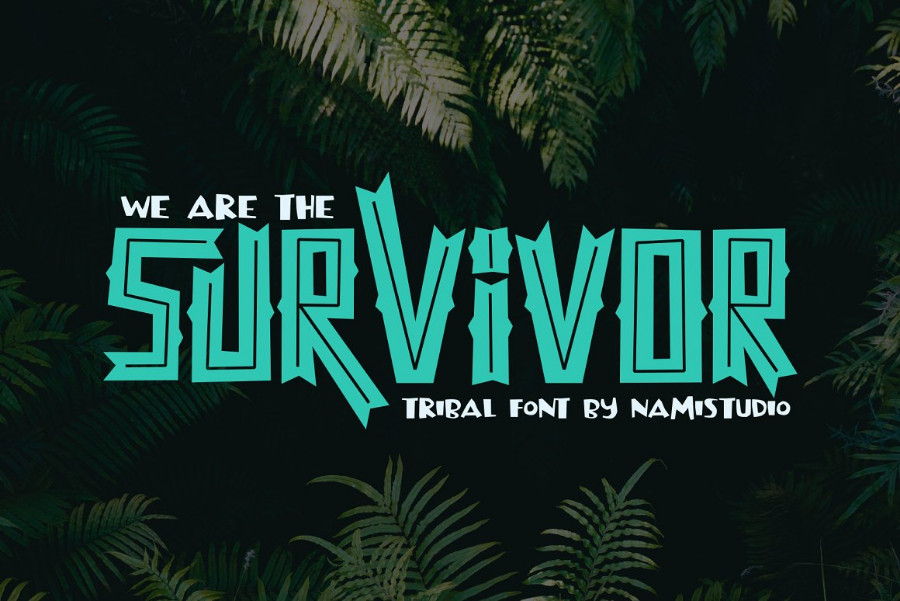 This namistudio all-caps font evokes the feeling of the jungle and an ethnic flair differentiated in three styles: Regular, Plain, and Inline.
14. Tiger Story
This PNG letter typeface comes in an all-uppercase Bold and a Script font variant that blends well on a wide variety of visual projects.
15. Koara Handmade Font Family
This nature-inspired handmade font family by Rosario Nocera is available in Rough and Wild versions and also comes in light, regular, and bold weights.
Download Koara Handmade Font Family
16. Roaring Jungle
ErgibiStudio presents an attractive, curved style font with box edges inspired by stone-style writing, perfect for branding, headers, logo design, posters, merchandise, and more.
17. Jungle Land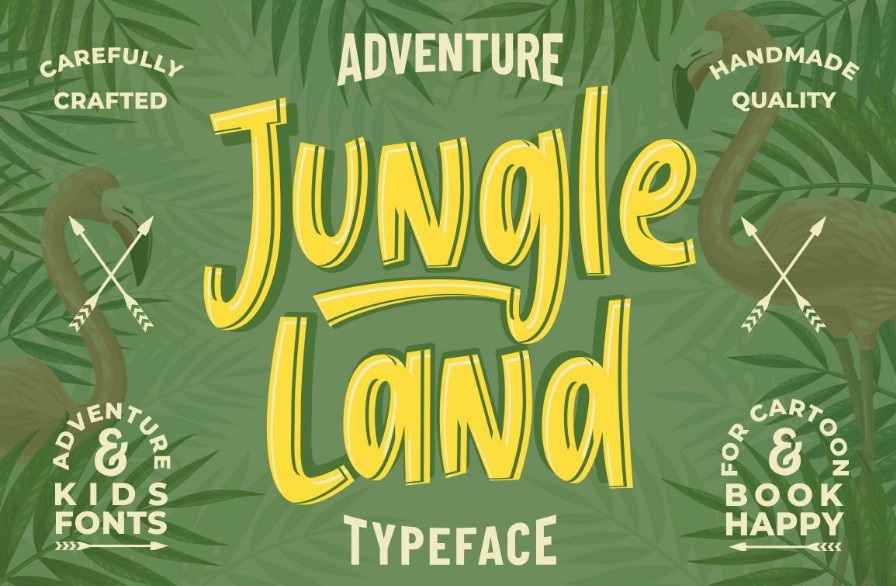 This Garisman Std. product combines attractive, nature-inspired curves with fresh urban edges that deliver style and appeal in a single project or visual.
18. Afolkalips
A tribal display font inspired by wood shaped and tribal ornaments, its all-caps style is recommended for headlines or traditional theme displays.
19. Jungle Vibes
Moolesya's three-styled, hand-drawn display typeface is inspired by Scandinavian children's motifs fused with tropical and safari themes
20. The Animal Kingdom Font
Thick sans-serif and simple cut-out shapes makes this animal-themed product from Anastasia Feya ideal for craft projects, as papercuts, coloring books, and so much more!
Download The Animal Kingdom Font
21. Wild Block Font
Go for an uneven, natural look using this typeface from Noe Araujo that is great for branding, craft projects, headers, logos, posters, and any other design that uses big letters with fewer words.
22. Into The Wild Typeface
Strong, sharp, and textured lines of this Wandery Supply product promote a hand-painted appearance suitable for a wide variety of crafts, promotional projects, and other visuals.
Download Into The Wild Typeface
23. Wild One
This all-caps display sans serif typeface from Big Cat Creative comes in Regular and Solid fonts, ideal for titles, headers, posters, or headings whether digital or printed.
24. Zoombold Brush Font
Lettersiro's multipurpose font is a fusion of vintage and modern elements, which is great in adding an attractive, adventurous, or sporty touch to a multitude of projects.
25. Gorona
Da_only_aan made this typeface with kids' book cover designs as inspiration, which makes a decorative appeal to many craft, print, and digital presentations.
26. Zoonaji Sans
Get two versions of uppercase letters with this rough and exciting typeface from Typia Nesia that is usable with branding, headers, logos, titles, and a slew of other projects.
27. Safari Silhouette Font
Salt and Pepper Designs introduces a new animal-themed font with an all-uppercase style that is great for a myriad of projects where nature gets a bit of a modern sense.
Download Safari Silhouette Font
28. Tiger Walk
With a sharp attitude matched by an energetic zeal, this font from senoajiletter will be raring and roaring to make a statement for your branding, logo designs, quotes, poster slogans, and more.
29. Wild Nature Font
For fun project designs, you can't go wrong with choosing this Lettersiro typeface that comes in Textured and Clean variants.
30. Zerbra Font Sans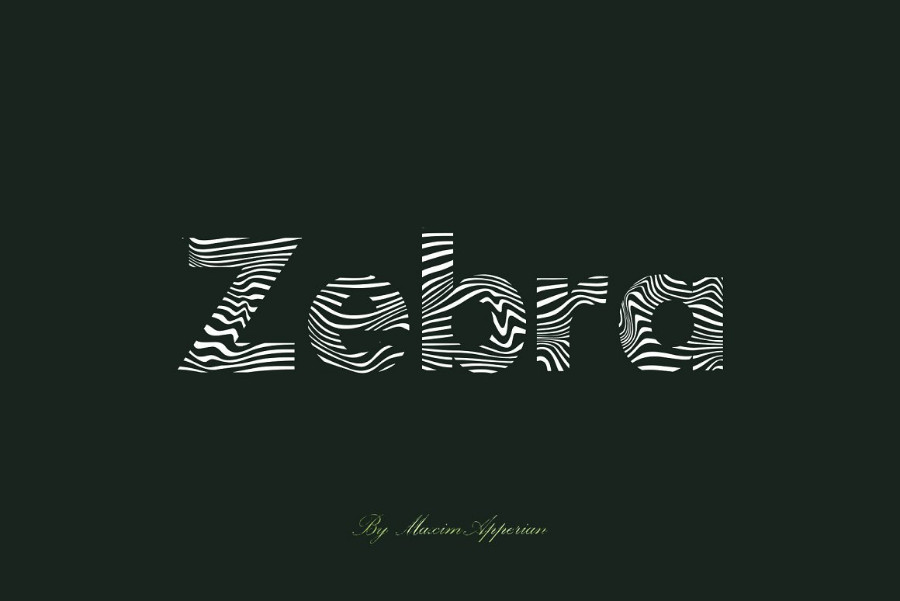 Stripes don't fail to bring out a wild and adventurous side of brands, headers, logos, and the many projects this Maxim Apperian product can help you achieve.
31. Chimera Tail
Gleb Guralnyk's vintage, dark font boasts of wide textures and automatically changeable initial and final extended characters, plus a clean version of the font is available for use.
32. Bite Hard Font
This typeface comes in four styles for a greater range of creative freedom: Bite Hard Regular, Bite Hard FX, Bite Hard Base, and Bite Hard Wire.
33. Neilvard
What you'd get in this typeface are four fonts: Serif, Condensed, Sans Serif, and Slab Serif plus rough illustrations to help you with the many visuals this Artefak Project product can help you with.
34. Park zoo
Park Zoo is a beautiful and playful zoo font that while having plenty of wildlife potential also has a bit of a childish and youthful vibe to it. A wild and playful font worth exploring!