Last Updated on August 17, 2023
Wii is a home video game console developed by Nintendo. The console was first released on November 19, 2006, in North America, before going global in December the same year.

Wii is the 5th major home game console by Nintendo, after GameCube. It's also considered the 7th-generation home console. The console was designed by renowned game designers Genyo Takeda and Shigeru Miyamoto. It's mainly controlled using a wireless remote which sports traditional controls as well as motion detection.

The Wii is viewed as a fierce competitor to Xbox 360 by Microsoft Corporation and PlayStation 3 by Sony. That's especially in terms of gameplay. It was the first console by Nintendo to be compatible with internet connectivity, with an ability to support both online and wireless connectivity.
Wii Font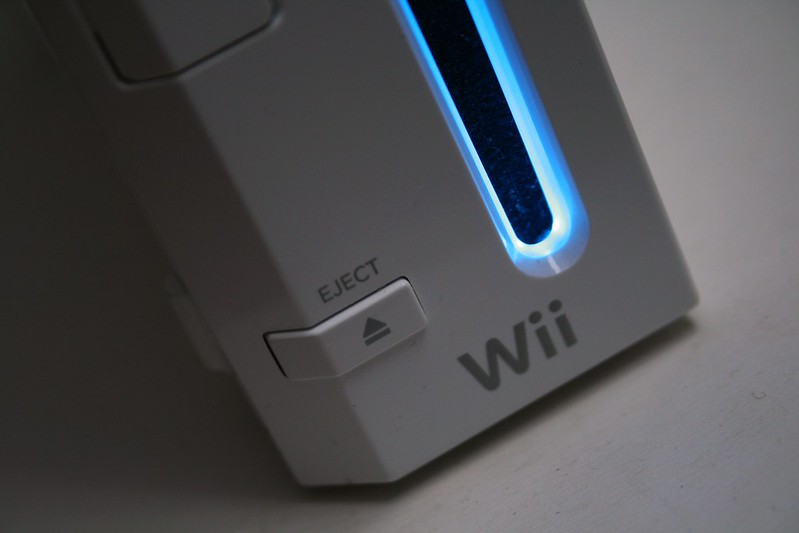 Like most Nintendo products, Wii sports a chic and exquisite logo. The logo features the word "Wii TM."

Wii logo appears in grey against a white background. However, the color may change considerably depending on the surface it's printed on. On some digital display screens, the word "Wii" may look blackish or silvery.

But perhaps the most fascinating thing about Wii logo is the font. Wii is one of the many Nintendo products that boast exquisite and unique typefaces. The console's logo looks completely original and not directly inspired by any known typefaces.

That said, there are several fonts that closely resemble the one used on Wii's logo. A notable mention is a typeface known as Continuum Bold, which is a variant of the Continuum font family.

Continuum is a basic sans-serif font created by Brøderbund Software. The typeface is available in three different styles, with each style featuring a unique character set. It comes in 2020 glyphs and 245 characters.

Continuum Black can be used on various design works. Whether you're making a movie poster, book cover, or wedding invitation cards, you'll find this font incredibly useful. The typeface can also spice up your branding materials like company logo and business cards, as well as campaign posters.
Where to Download Wii Fonts
You can download Continuum Bold from wFonts website. Font Meme and Fonts 4 Free are other excellent places to download the Continuum Bold font.

Font Meme lets you access all three Continuum styles. That allows you to choose a format that aptly suits your brand and design needs.

Note that all Continuum styles, including Continuum Bold, are free for personal use. You might want to contact Brøderbund Software for a special license if you'd wish to download this font for commercial use.

If you'd prefer a completely unique font, you can always use a font generator. Most websites that support Wii font downloads also come with a font generator tool.
To create a font similar to Wii's original font but completely unique, all you need to do is enter your text, select a font size, add any other effects, and then generate. The site may also prompt you to select your desired file format.