Last Updated on August 29, 2023
There's something about rugged, distorted figures that makes them so unique and daring. Perhaps it's because you normally don't seem them used in everyday designs. Or maybe it's their fresh, artistic touches that naturally draw in the eyes.
Either way, you can't go wrong with picking a few to add to your arsenal.
The Purpose of Distorted Fonts
There are times when the typical clean, straight lines just don't cut it anymore. Of course, they look amazing on minimalist or professional presentations. But if you want your designs to scream out your message, you may need to opt for something bigger, bolder, and less conventional.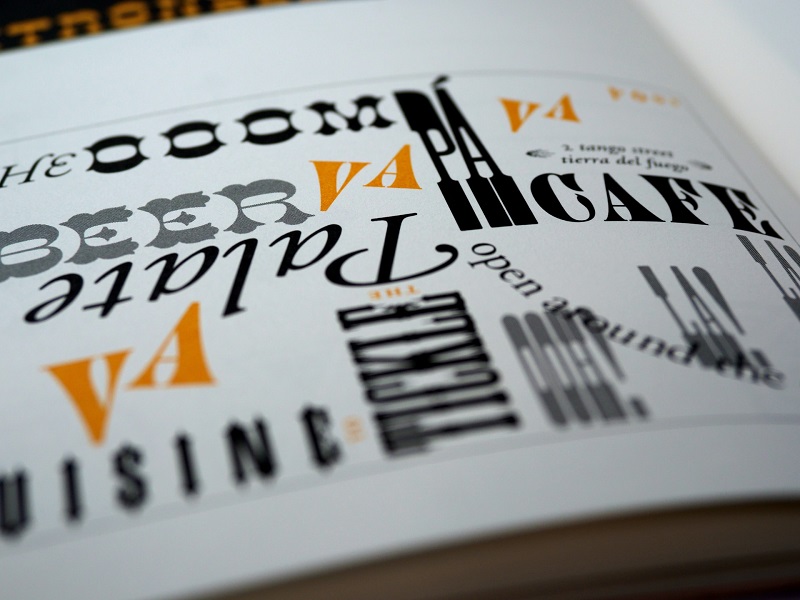 Enter distorted or wavy fonts. These characters are intentionally crooked, chaotic, gnarled, or askew. Depending on their design, they can come off as nightmarish, groovy, or playful. Don't be fooled by their eccentric looks though. They can be just as practical as regular sans or serifs.
Because of their out-of-the-box proportions and lines, they easily break the aesthetic mould and come into their own. They're perfect for when you're trying to make a statement, or catch people's attentions. Just a little tip: as they are quite avant-garde, you need to tone down the rest of your design to help everything come together nicely.
Other than that, they're pretty handy. Use them on anything: from movie posters, album covers, website design, social media banners, to concert flyers, book covers, graphic novels, as well as retail and product ads.
Distorted and Wavy Fonts
Don't get boxed in by ideals. While it's great to follow the trend now and then, there's nothing wrong in going with your own flow.
Looking for something new, hip, and exciting? These fun wavy fonts break all the rules while remaining cool. Make sure to stock up on these bad boys in your toolkit.
1. Wubble
This creation from Typodermic Fonts Inc. gives you a somewhat gloopy font with characteristics of colloidal glopulation. Chubby, playful, and retro, you will love this on science posters, social media posts, and vintage postcards.
2. BOOQ Bold Liquid Typeface
Individual letters are made with 3 wavy lines reminiscent of ocean waves. MDP Typefaces brings you this unique font that's suitable for headlines, big titles, posters, covers, etc.
Download BOOQ Bold Liquid Typeface
3. TOMO Catcher
Very tall and very condensed, this extra narrow handmade typeface by TOMO Fonts will look amazing on children's book covers, graphic novels, comics, illustrations, and more.
4. Endless Summer Modern Wave Font
Looking for the perfect summer aesthetic? Then you will love this modern sans from Beveled Design Co. Includes 20 custom illustrations to liven up your designs.
Download Endless Summer Modern Wave Font
5. Wavy Lines
This wavy font by Patria Ari Typestudio will lend a unique touch to your photo captions, presentations, social media posts, headlines, titles, etc.
6. Dazed Dizzy Typeface
Organic, psychedelic, and handmade, this typeface from Inspirationfeed was created during a train ride. With fun swooshes and curves, it's ideal for unconventional themes.
7. Peachy Fantasy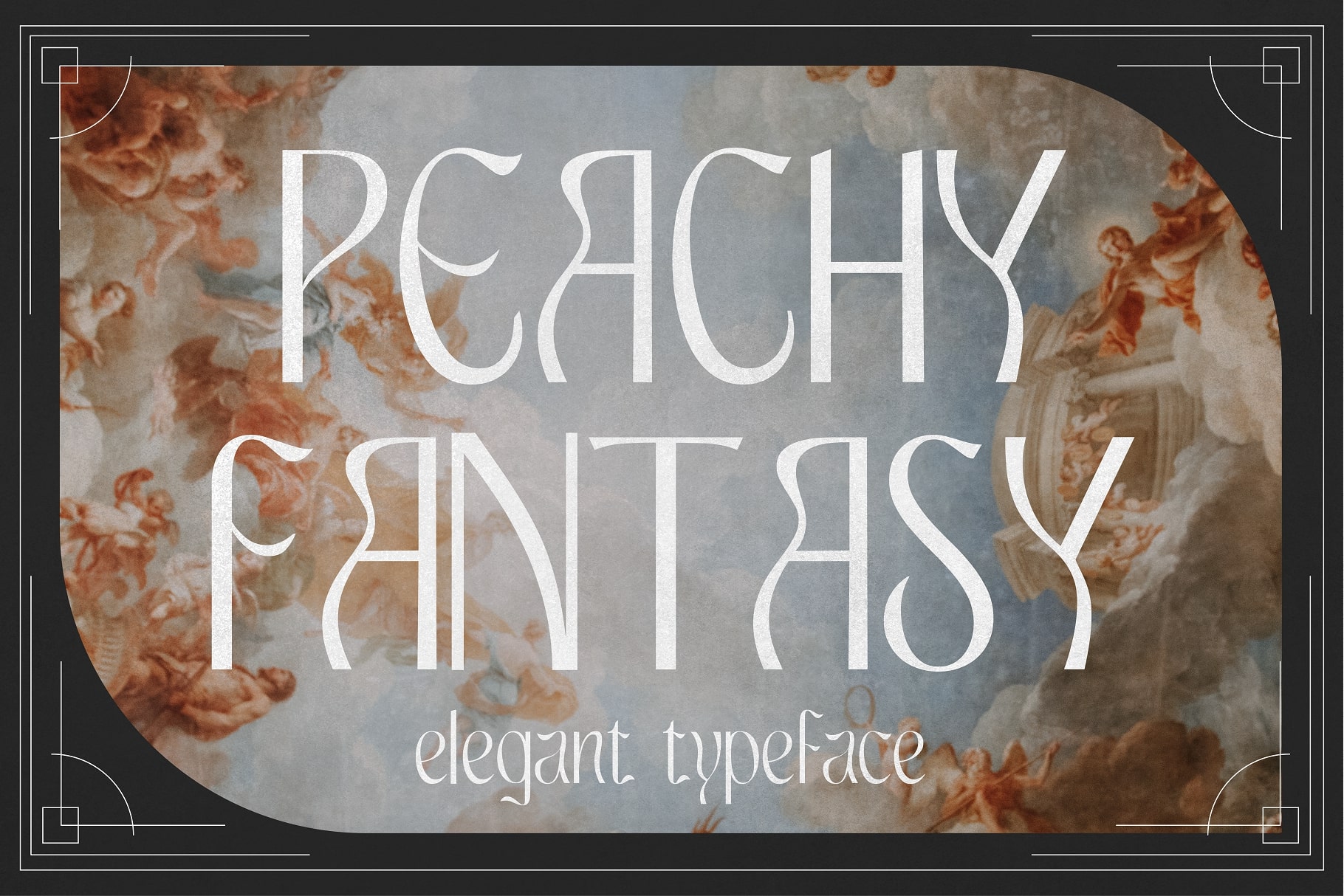 Peachy Fantasy is an Art Nouveau inspired typeface that evokes nostalgia. This typeface is ideal for a wide range of projects such as magazines, posters, branding, apparel, editorials, social media, packaging, advertisements, and much more. Each letter stands out on its own, giving your designs a touch of elegance and originality. If you're in the market for a modern typeface with vintage influences, then Peachy Fantasy is for you.
8. The Wave Font
Inspired by chalk lettering seen on blackboard menus in coffee shops, this zebra-striped font by 177Studio is remarkably different.
9. Undulation Psychedelic Typeface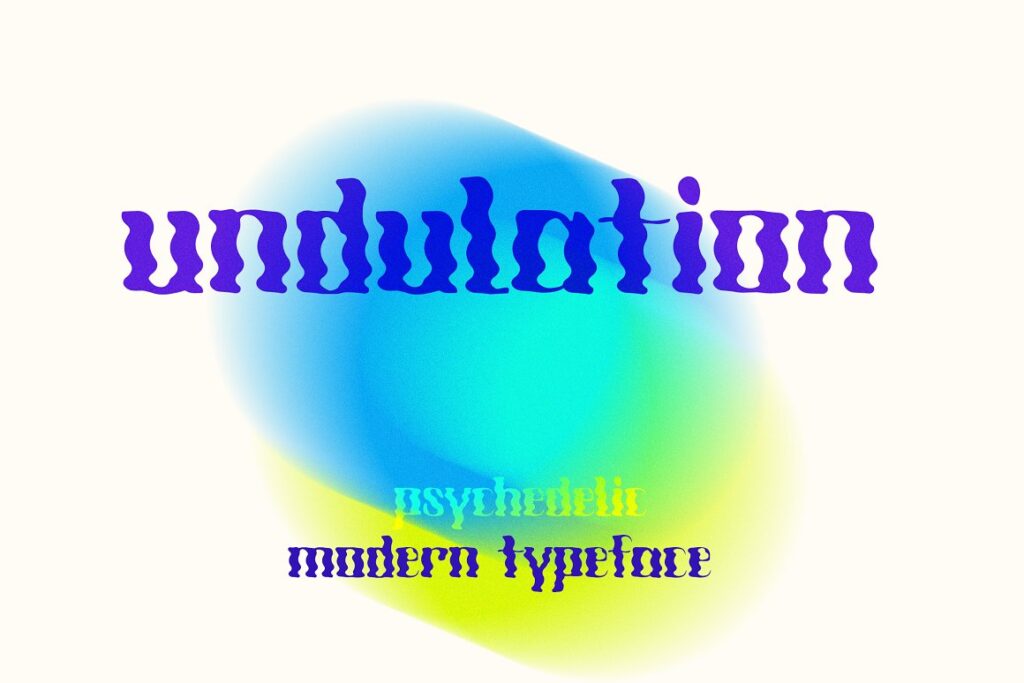 Stylish, striking, and multi-language, this wavy typeface by LABFcreations is recommended for logos, invites, graphic quotes, editorials, etc.
Download Undulation Psychedelic Typeface
10. Niran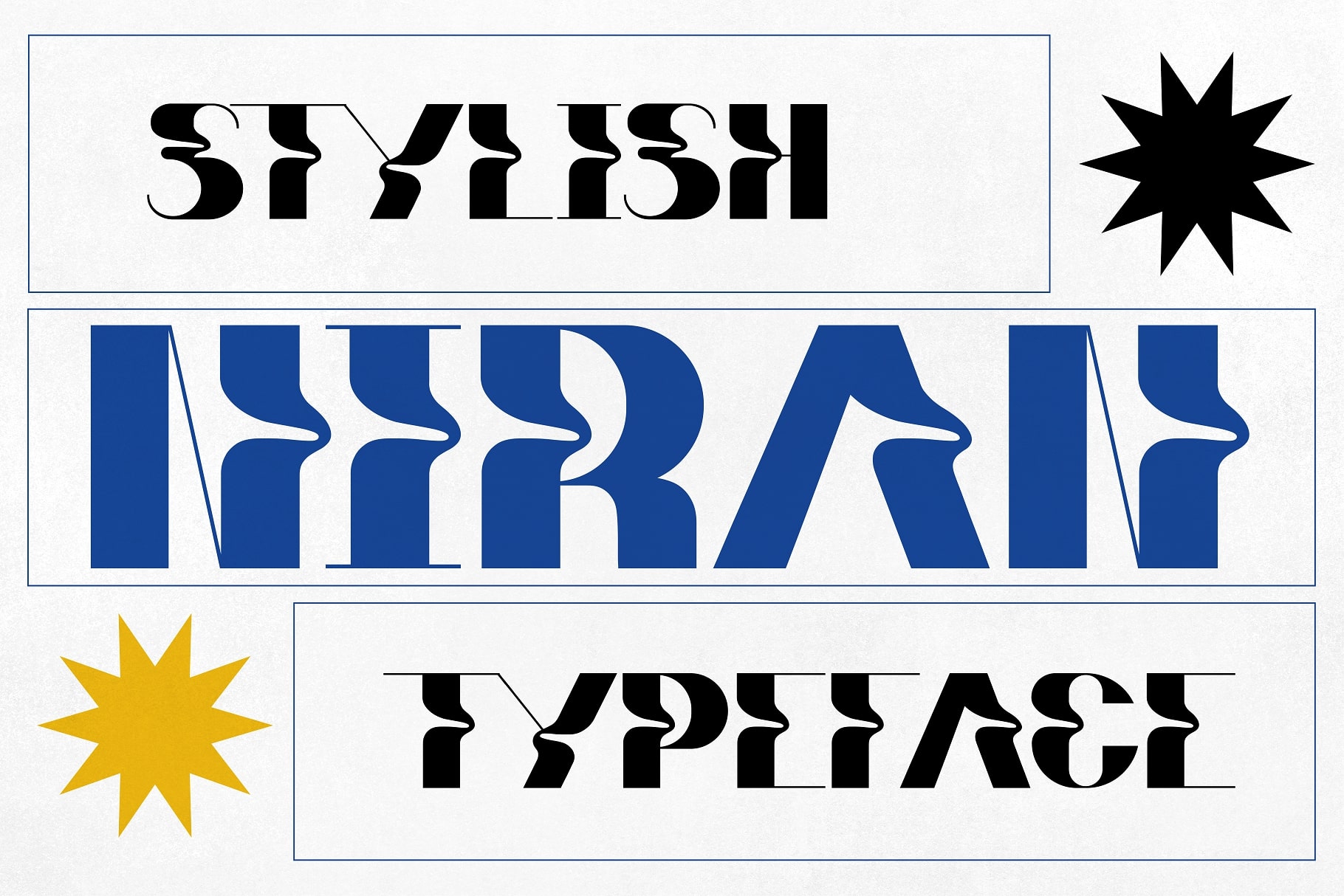 Niran is an experimental typeface with radical curves. Unique rippled lettering makes this font perfect for groovy posters, abstract logos, creative quotes, rad packaging, attention grabbing headlines, and much more. Niran mixes futurist letters with nostalgic curves, thus creating typography which stands out from the norm. If you're searching for an experimental font that breaks the rules, then look no further than Niran.
11. CHAOS Display Font
Spice up your web pages, headlines, or social media posts with this distorted font with a subtle rugged texture. Created by Mark Richardson.
12. Oscilus
Condensed and wavy, this font by Studio Buchanan is ideal for Halloween, movie, thriller, music, or CBD themed projects.
13. MBF Dimension Drive
Dimension Drive is a modern wide and quirky sans serif display font. Wavy lines are paired with a geometric and sharp edge to emphasize dynamics in the design. This typeface design is perfect for a modern theme. It is optimized for use on logos, posters, displays, headlines, t-shirt designs and social media advertising.
Download MBF Dimension Drive right here!
14. Distortion Wavy Sans Serif
A quirky all-caps sans serif font, Distortion is a great font to use for any branding or advertising project. It works well for headings and for regular text, and included in the font package are special characters for multilingual support as well as a range of ligatures and alternates. A great option.
Download Distortion right here!
15. Marsea Wavy Display
Marsea is a cool and wavy display font. Simple but with a strong visual effect, this font will instantly make your creation more appealing than any others. The features included in this awesome package are:
Uppercase
Lowercase
Symbols & Punctuation
Numeral
Ligature
Alternate
Multilingual Support
Download the Marsea font package here!
16. Rugged Rock
Tell your story with this thrill-seeking, rugged typeface by Comicraft Fonts. With 2 styles (regular and outline) to choose from, your works will scream for attention.
17. Sixties Flashback Psychedelic Font
Mysterylab Designs brings you psychedelic lettering style that will take you back to the 60s and 70s.
Download Sixties Flashback Psychedelic Font