Last Updated on January 5, 2023
Walmart Inc., previously known as Wal-Mart Stores, Inc., is an American multinational retail corporation operating a chain of hypermarkets, discount department stores, and grocery stores. The company was founded on July 2, 1962, by Sam Walton. It's currently headquartered in Bentonville, Arkansas.

Walmart has grown over the years to become the giant retail corporation we know of it today. As of January 31, 2022, the company had 10,593 stores spread across 24 countries worldwide.

Walmart operates under various names, depending on location. The brand name 'Walmart' is popular in North America. In Mexico and Central America, the retailer goes by the name 'Walmart de México y Centroamérica' while in India, it's called Flipkart Wholesale.
Walmart Font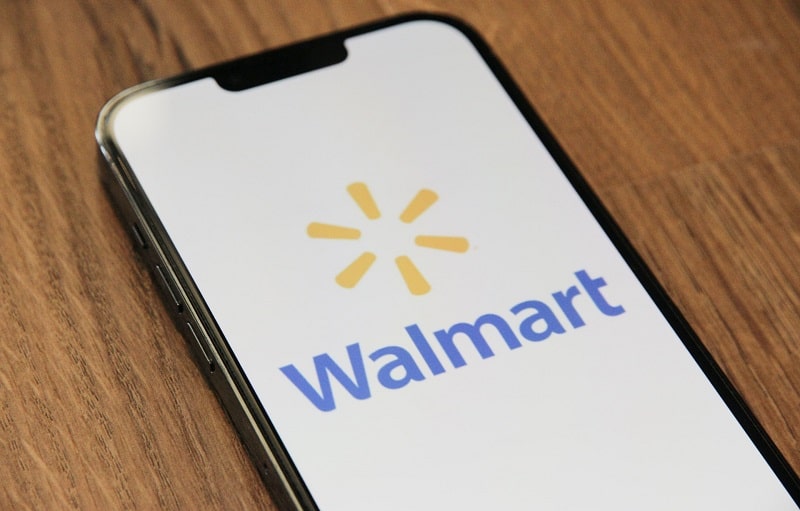 Photo by Marques Thomas @querysprout.com on Unsplash
The font appears to have been designed exclusively for the giant retail corporation. That said, it bears a striking resemblance to one popular typeface – Myriad Pro Bold. Myriad Pro Bold is a Bold style of Myriad Pro, an OpenType version of the original Myriad font.

Myriad is a humanist sans-serif typeface designed by Robert Slimbach in conjunction with Carol Twombly. Slimbach and Twombly created Myriad for Adobe Type Font Foundry. The font was first released in 1992.

While developing Myriad, Slimbach and Twombly envisioned a neat and neutral typeface that would be applied to a wide range of design projects. That might actually explain the logic behind the name 'Myriad.' The designers also intended for the font to feature reasonable scalability.

It appears that Myriad has largely lived up to its original intention. The font has been expanded into numerous weights and widths over the years, using computer-aided design. In terms of versatility, Myriad is suitable for use on both digital and non-digital display surfaces.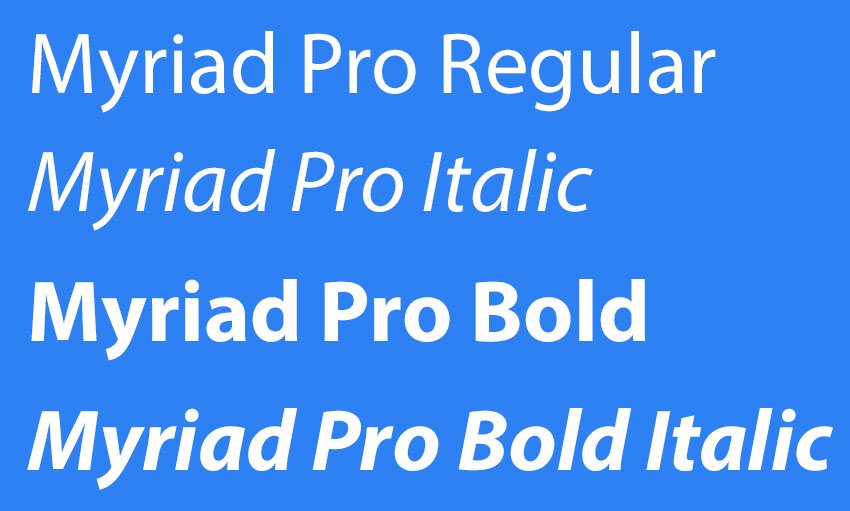 The typeface is popular for its wide usage on various digital devices and operating systems. It was the main font used as Apple's corporate font from April 29, 2002, to January 24, 2017.

Myriad has a slew of features that distinguish it from popular humanist sans-serif typefaces. Most notable is its "y" descender and a slanting "e" cut. The small letter "g" also appears distinctively single-storeyed, whereas the capital "M" features sloped sides which look like they were inspired by designs based on Roman square capitals.

In terms of pairability, Myriad would be best paired with the Frutiger font by Adrian Frutiger. These fonts bear a striking resemblance, except that Myriad features a true italic whereas Frutiger's italic is fairly oblique.

Myriad Pro comes in several styles besides the Myriad Pro Bold which resembles the original font on the Walmart logo.
Where to Download Myriad Pro Bold
Myriad Pro Bold can be downloaded from multiple platforms, such as Fonts Geek and DaFont Free. The font is free for personal use. Commercial usage may require prior authorization from the designer or publisher.