Last Updated on September 28, 2023
No doubt, Valentine's Day is one of the most important days of the year for millions of people worldwide. Why? Because on that 14th day in February, love – arguably the strongest of all emotions– is globally celebrated with style and purpose. 
The history of Valentine's Day dates back to the actions of one man, Saint Valentine, a Catholic clergyman who secretly joined couples in matrimony when it was against the law to do so. After he was caught, he paid the ultimate price for his actions. 
Today, his name stands as a flag of love, a lure into the magic of celebrating the strongest of human emotions.
With the advent of technology, designers have found a way for love to be expressly communicated via text fonts. These fonts were specially designed to import strong feelings of love and connection to readers. 
When Valentine's day comes, or whenever you want to pour out those feelings, one of these fonts might just be what you need. Check them out below!
Lovely Fonts For Valentine's Day
1. Hello Love Font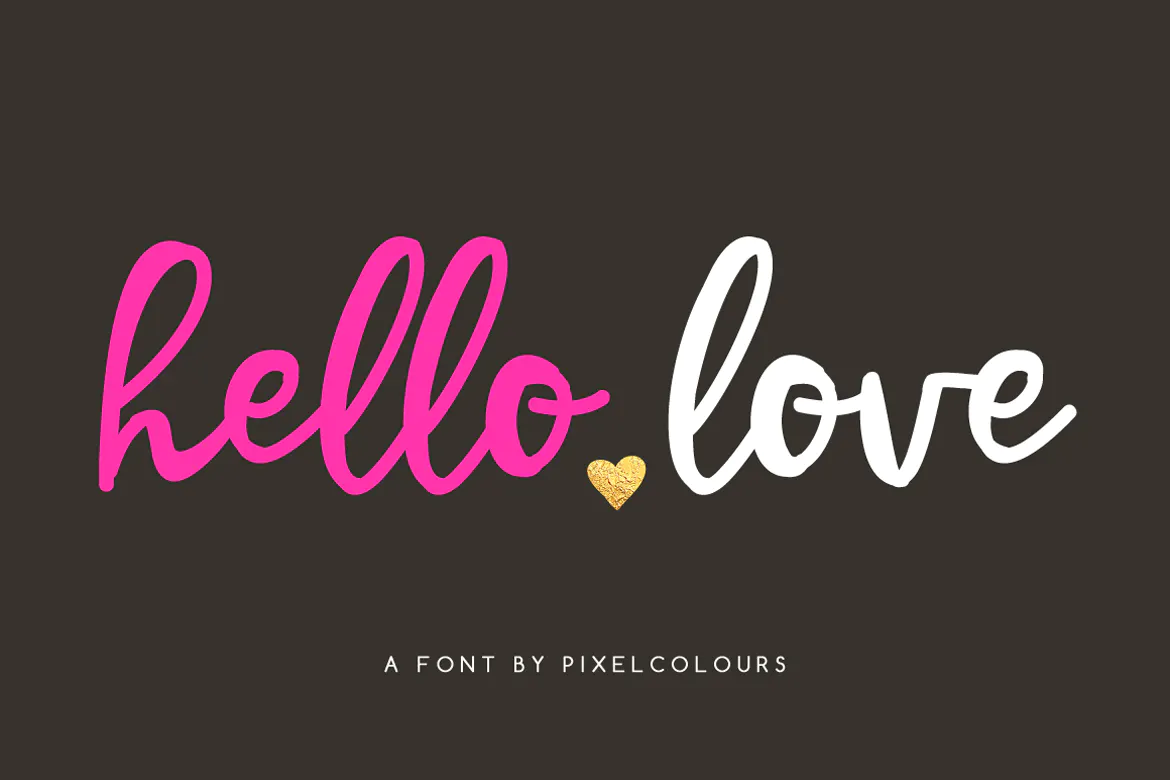 Hello Love Font is an enchanting font type with a wholesome and captivating outlook. With its distinctly modern and handwritten script, the stellar font brings magic to any project it is used for. From designing emotion-stimulating valentine cards to making invitations for parties or games, this font proves to be the absolute best of its kind! For your next design project, attempt to use this font and check out the transformation that occurs.
2. Valentine Bestie Love Script Font
Never mind the font's name; this font can very well be used to design texts for your lover or whoever the cap fits. It is a nice blend of legible and aesthetic. What's more? The small letter 'i' is always dotted with a cute little heart, the symbol of love. This font is great for writing those cute little essays about everything you love in a partner or dear friend.
Download Valentine Bestie Love Script Font
3. Britney Valentine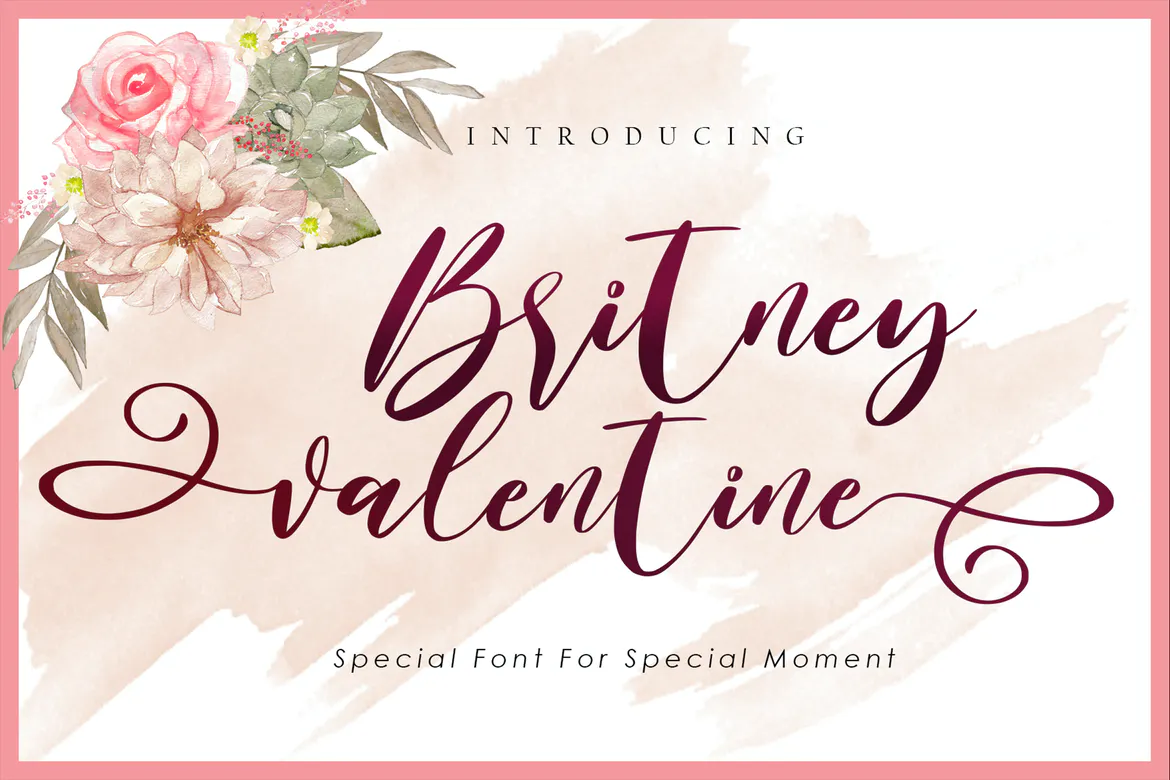 Britney Valentine is a really cool font designed by Noftanti Studio and Alde Design. It is great for love cards and special notes. Specially designed in an appealing handwritten style, the font easily brings uniqueness to the overall design of a Valentine's Day text.
4. Notedinary – Script Calligraphy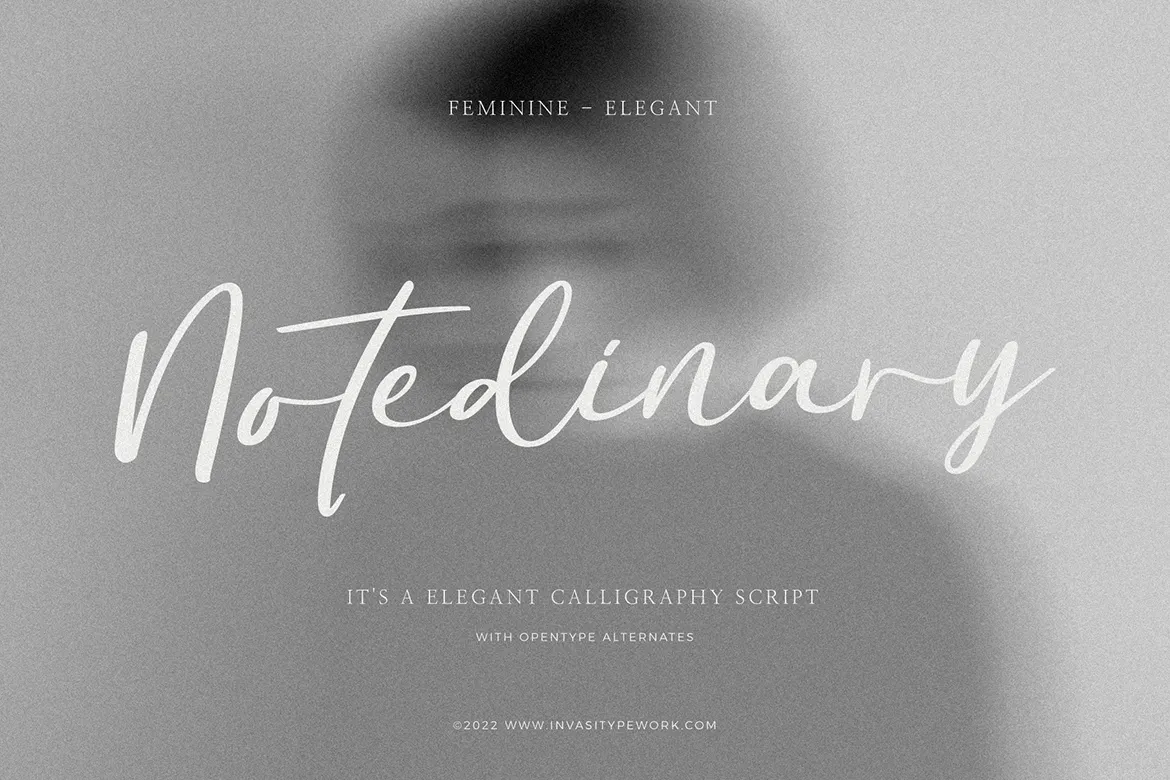 The Notedinary font is an exquisite blend of personal hand calligraphy and a designer's magic. It takes inspiration from the average writing style in a personal diary, giving the much-needed personal feel to valentine texts. In its elegance and style, Notedinary is ideal for Valentine's Day texts and even wedding designs. As a plus, the font comes with alternates, and it supports more than 60 Latin-based languages.
5. Le Royale Font
If I were to describe this font in one word, I'd say 'fabulous!' Le Royale perfectly captures the elegance and style of love in prestigious settings. Designed by Salt & Pepper Designs, this font is unique and optimal for use when designing invites for classy and elite occasions.
6. Monttocks Script Font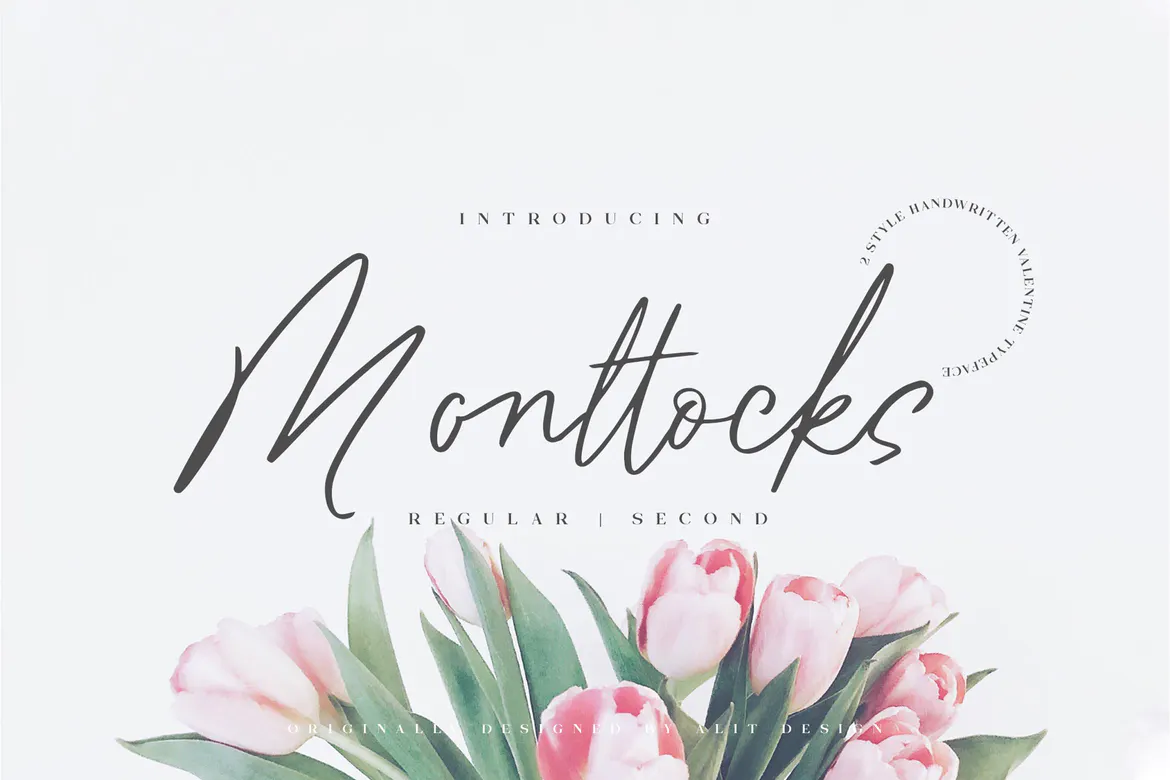 The Monttocks Script is especially inspired by Valentine's Day, so it is easy to spot the romance theme that underlies the font. It is simple yet elegant and modern, making it a great font for various designs. Monttocks Script has a wide range of applications, ranging from digital media designs to greeting cards and romantic quotes.  
Download Monttocks Script Font
7. Casthea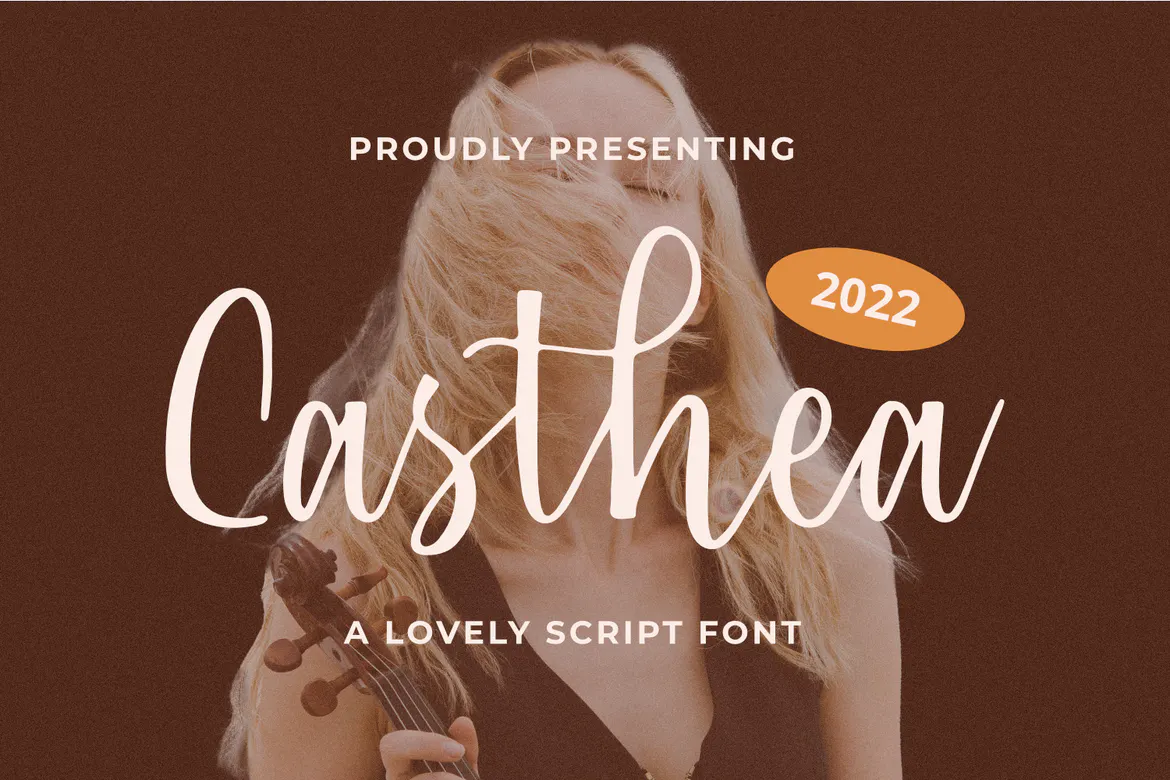 Casthea, a Runsell's Font Product, is a lovely font with an alluring look. With its simple italicized look and multilingual support, the font is a great choice for different types of graphic designs, including love-themed ones. 
8. Ridiculous Romantic Script
Ridiculous is a romantic script with captivatingly beautiful calligraphy. The font is modern, bouncy, and flexible for designs and cards. It is also super easy to use and available in several different languages. By and large, the Ridiculous Romantic Script is a great font to use for all sorts of Valentine's Day cards, notes, and designs.  
Download Ridiculous Romantic Script
9. Mollysh Calligraphy Font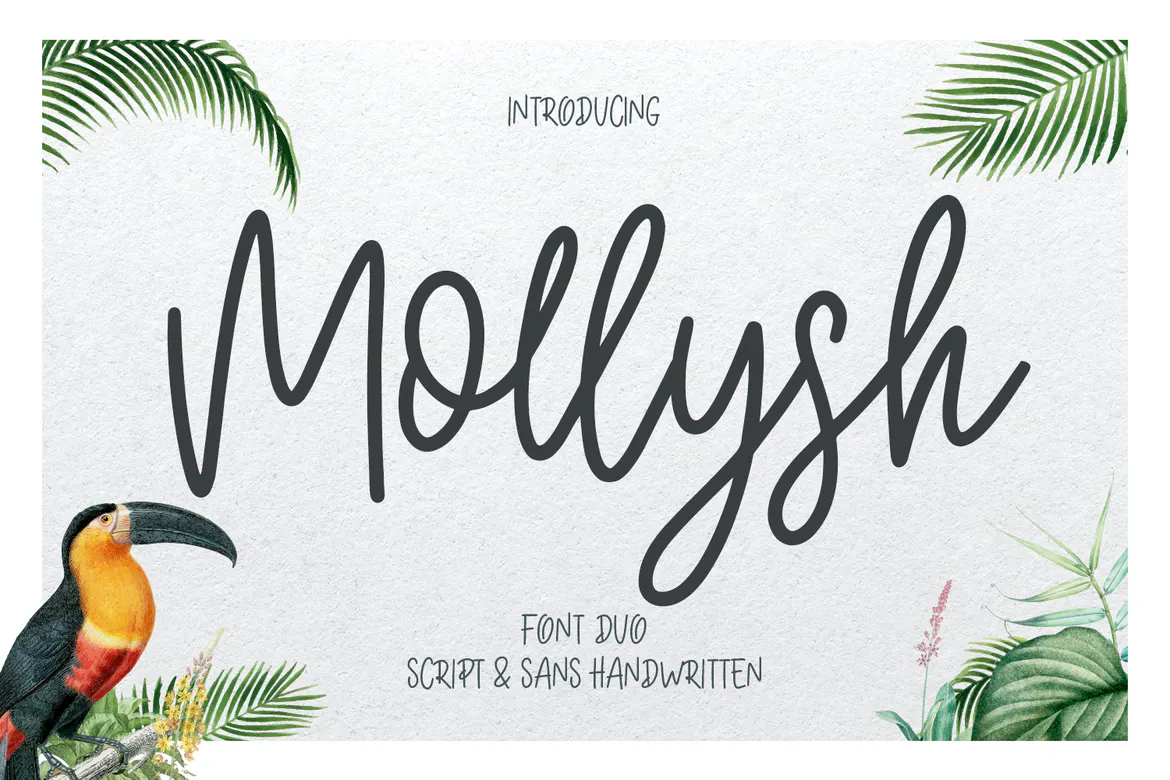 Mollyish Font is a uniquely designed handcrafted font that is perfectly suited for signatures and short love sentences in any Valentine's Day design. In a way, the font is playful and child-like, giving off an intimate feel that fits into the purpose of the design.
Download Mollysh Calligraphy Font
10. Losta Frida – Decorative Serif family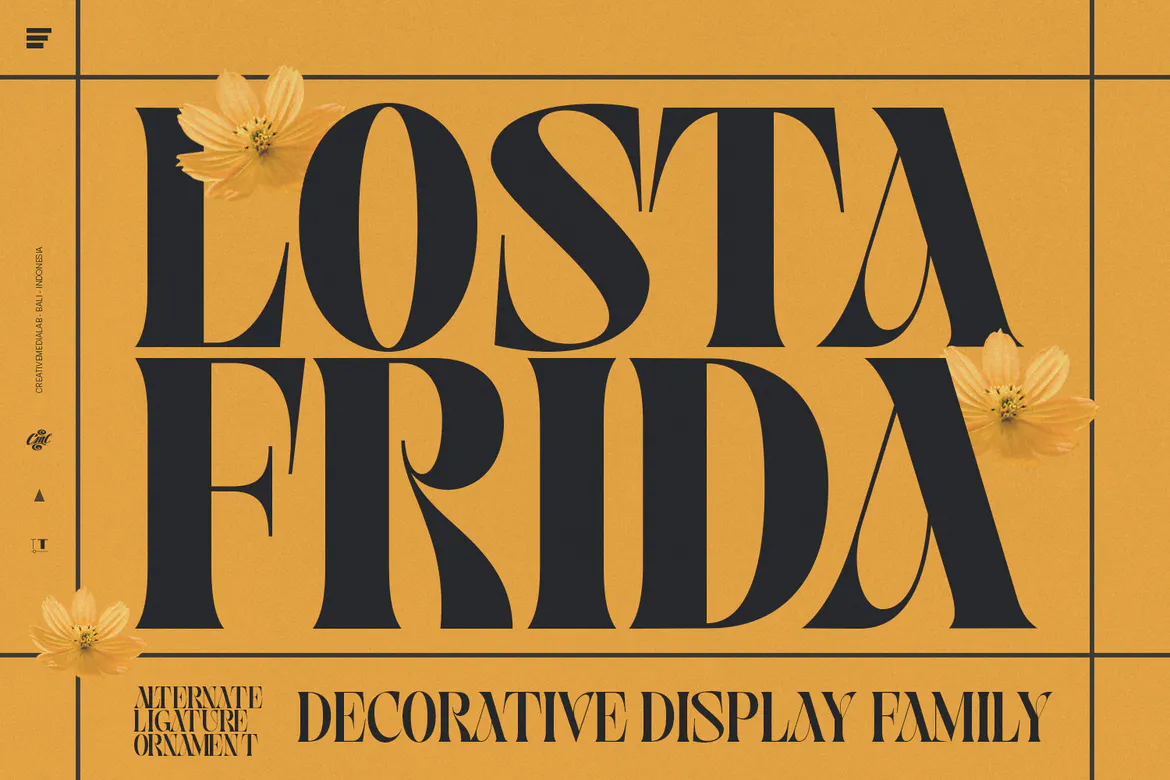 The Losta Frida Font is a family of related fonts that are decorative offshoots of serif. They were designed with numerous alternates and ligatures, allowing you to be as creative and explorative as possible in your design process. With these fonts, your Valentine's Day designs are sure to be a sweet blend of love and art.
11. Sailing & Wishes Script Font
The Sailing & Wishes Font is a new design from Salt & Pepper Designs, and it is often described as their overall best design! With its hand-drawn style and design flexibility, the Sailing & Wishes Font style can easily blend into a wide array of visual designs, including those for Valentine's Day. 
Download Sailing & Wishes Script Font
12. Mistic Typeface
Mistic Typeface is an artistically beautiful font. It is elegant, bold, and charming at first sight. In addition, the sleek curves and turns of the letters altogether construct a romantic posture. It is perfect for romantic quotes and one-worders on the Valentine card's cover page.
13. Vallerate Font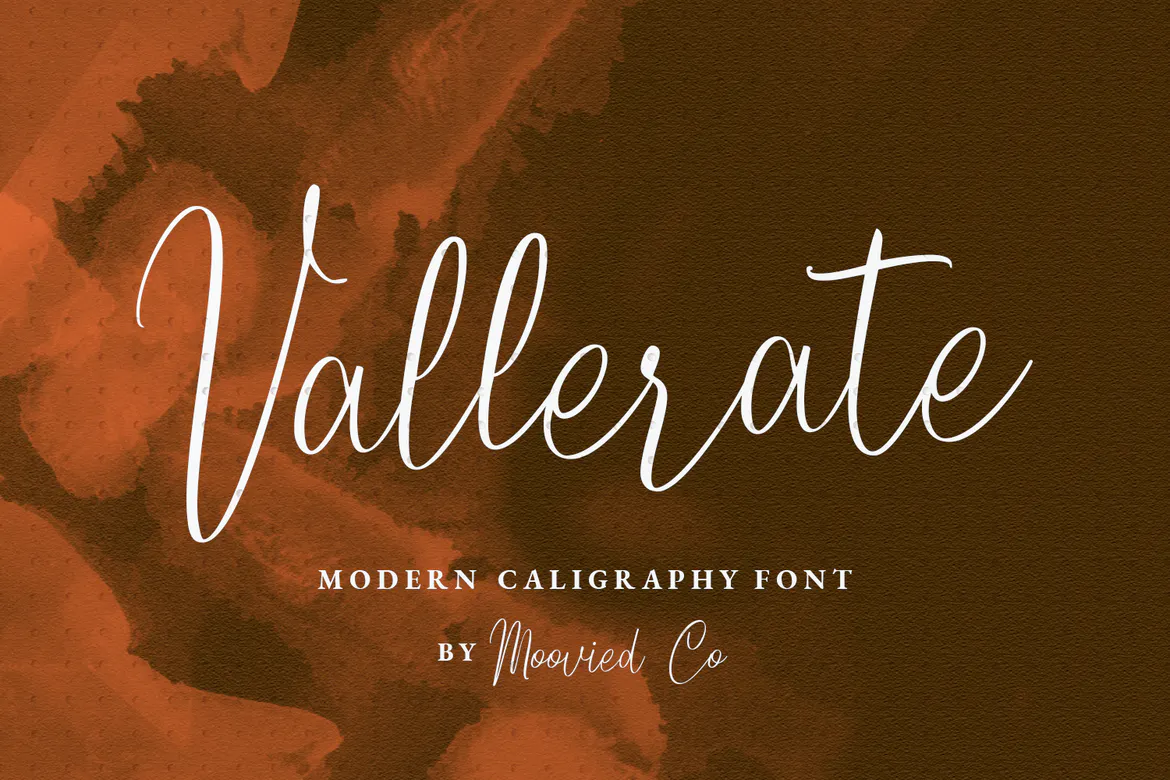 Vallerate font is simple, catchy, and lovely. It is a modern signature font, perfect for card designs, social media posts, labels, quotes, and love-themed texts. With Vallerate, the message is conveyed in a perfect blend of beauty and simplicity.
14. Riverstar Signature Font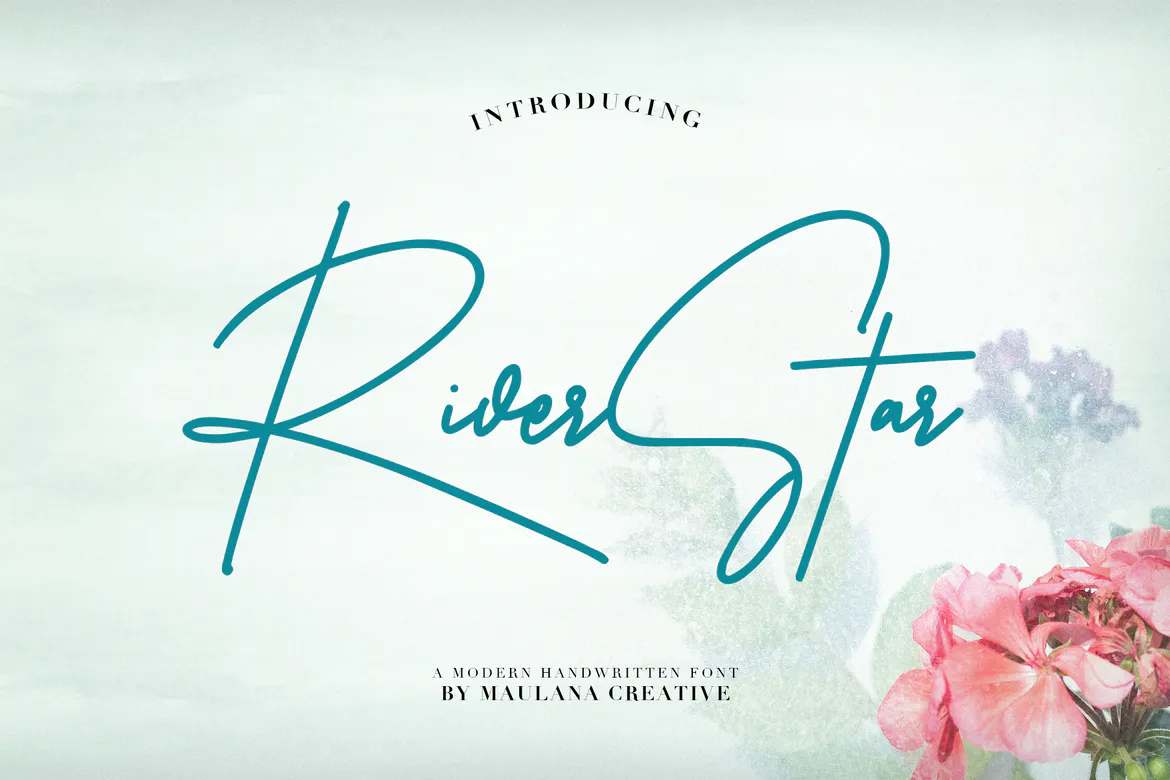 The Riverstar Signature Font is a beautifully designed font created by authentic human handwriting. The font makes it easy for signatures to be easily designed via text. For example, in designing a card, this font could come in handy for the closing line, which typically ends with a name, thereby serving as both a signature and an aesthetic design.
Download Riverstar Signature Font
15. Ruttela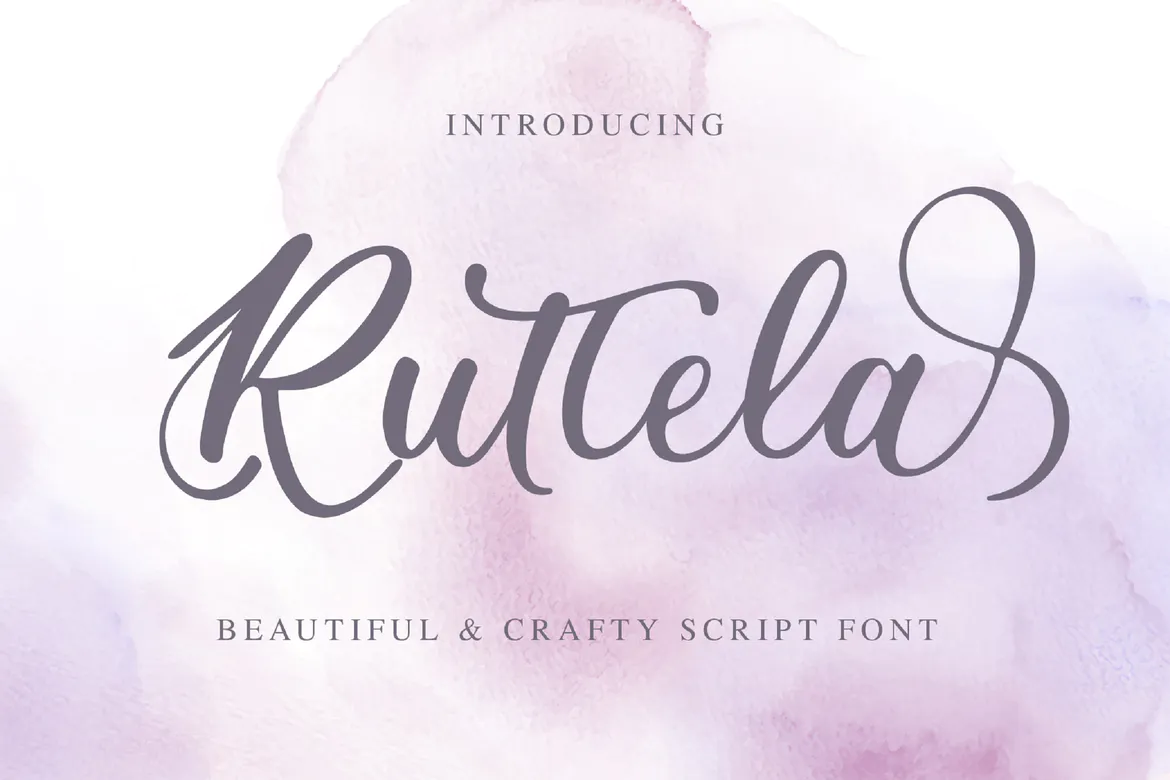 Rutella is a stylish handwritten font that flows from letter to letter on a varying baseline. It is elegant, delicate, smooth, and modern. The font naturally conveys love and positive emotions, making it a superb choice for Valentine's Day cards and designs. Its characters are well-balanced too, making it compatible with a wide array of designs.
16. Alexandia Script Font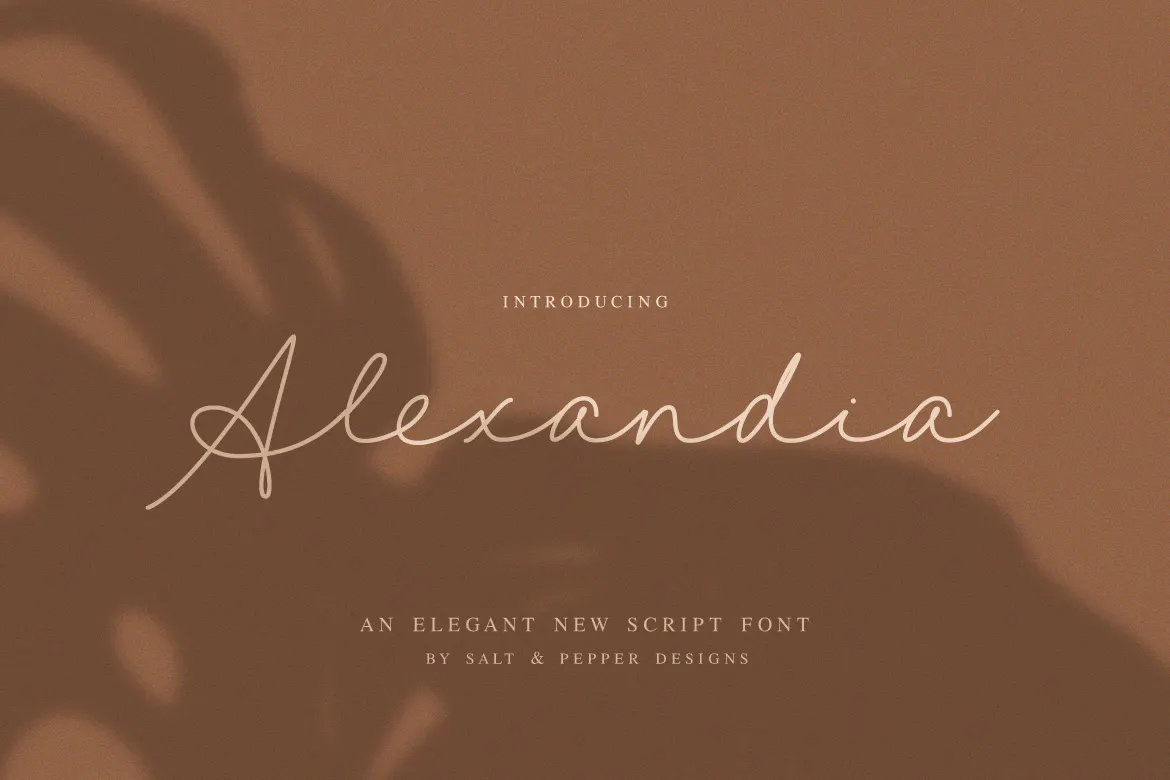 Alexandia Script Font is a unique flowing font mirroring a compact and elegant handwriting. It is also relaxing and catchy, suitable for Valentine's Day designs. 
Download Alexandia Script Font
17. Lovely Couple – Romantic Script Font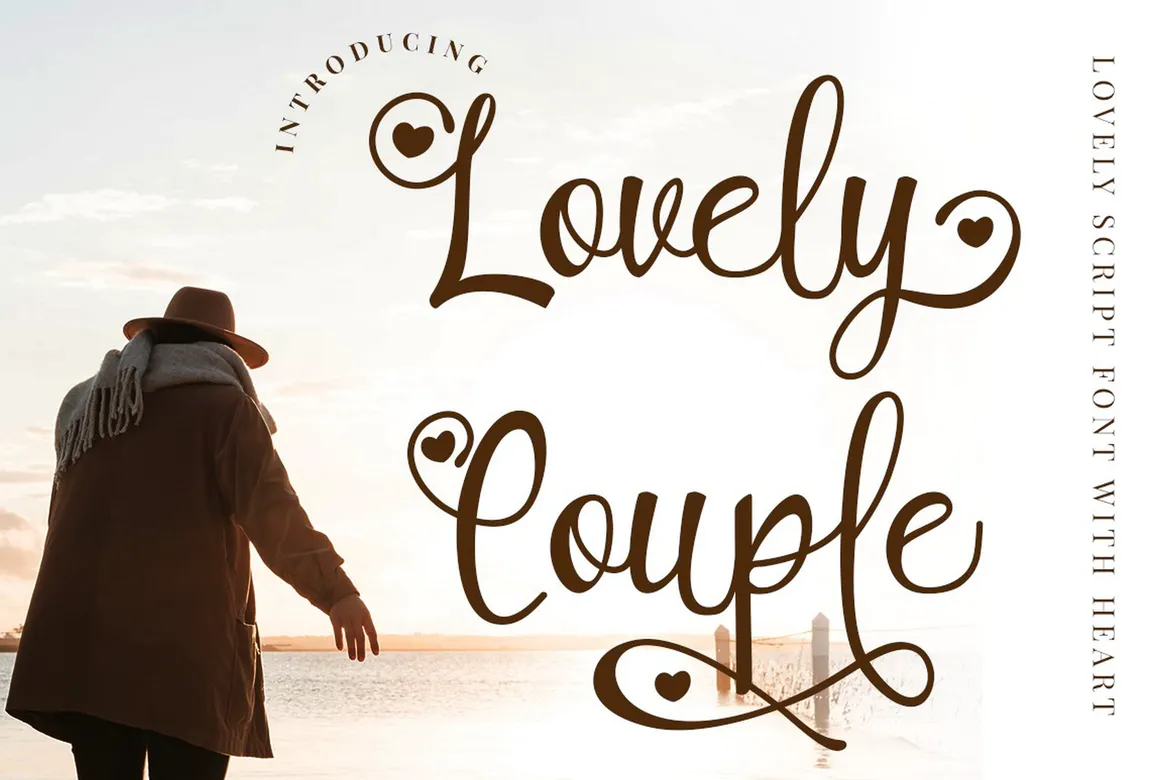 The name of this font is Lovely Couple! That suggests that the font was made with couples and lovers in mind. It is an italicized and well-crafted font that brings improvement and reality to your Valentine-themed designs. 
18. Valentine Vintage Font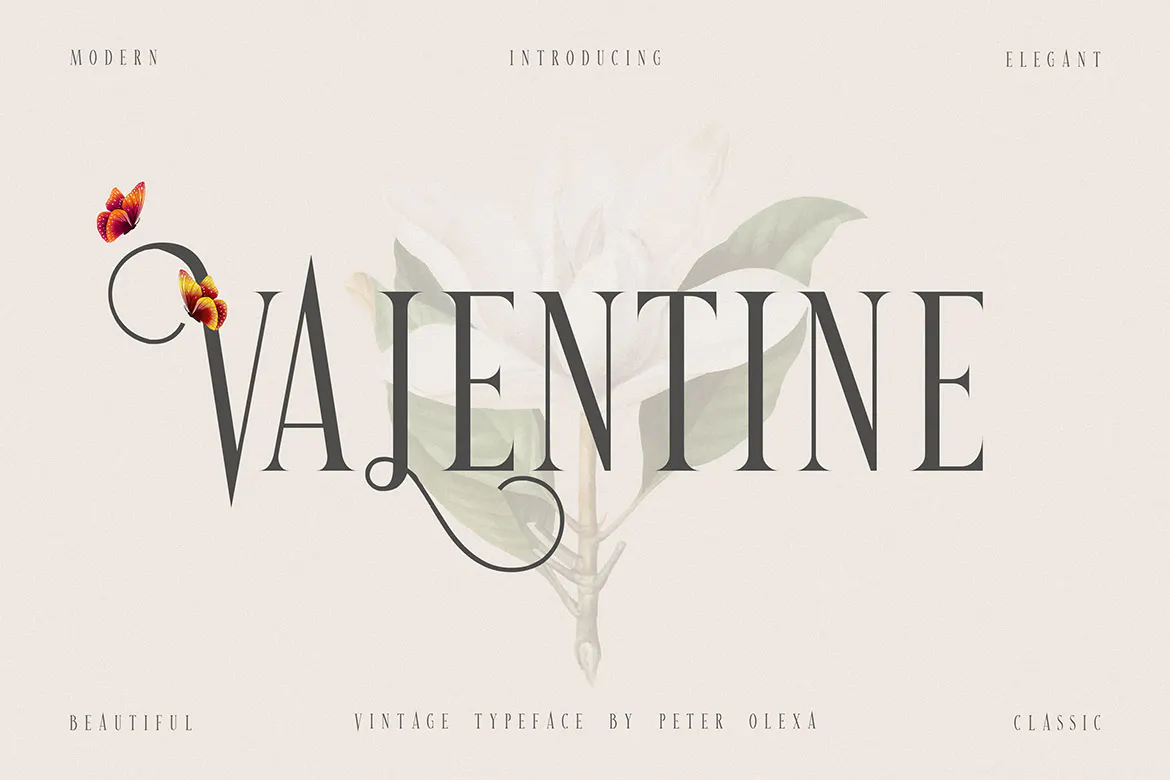 Your Valentine's Day collection of fonts just got better with this one-of-a-kind type! This Valentine Vintage Font is designed to bring a vintage, improved, and decorative feel to your Valentine card designs. Aside from cards, the font is also a classic for any digital design that borders on elegance and positive emotions.
Download Valentine Vintage Font
19. Chanthira – Valentine Display Font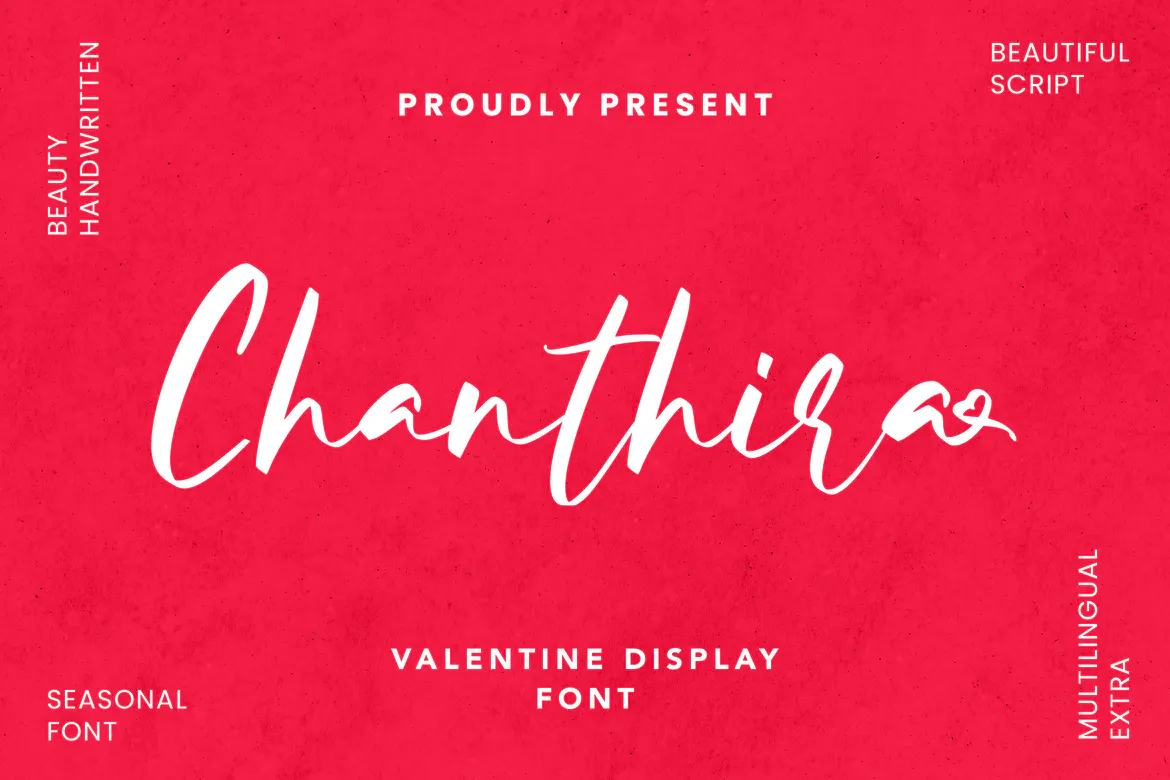 The Chanthira – Valentine Display Font is a charming unique font suitable for all kinds of unconventional designs. It was specially designed with a lot of ligatures and stylistic alternatives, making your design process more interesting. This font is always a great choice, whether it's for fashion, catalogs, or special love cards on Valentine's Day. 
20. Flawless Valentines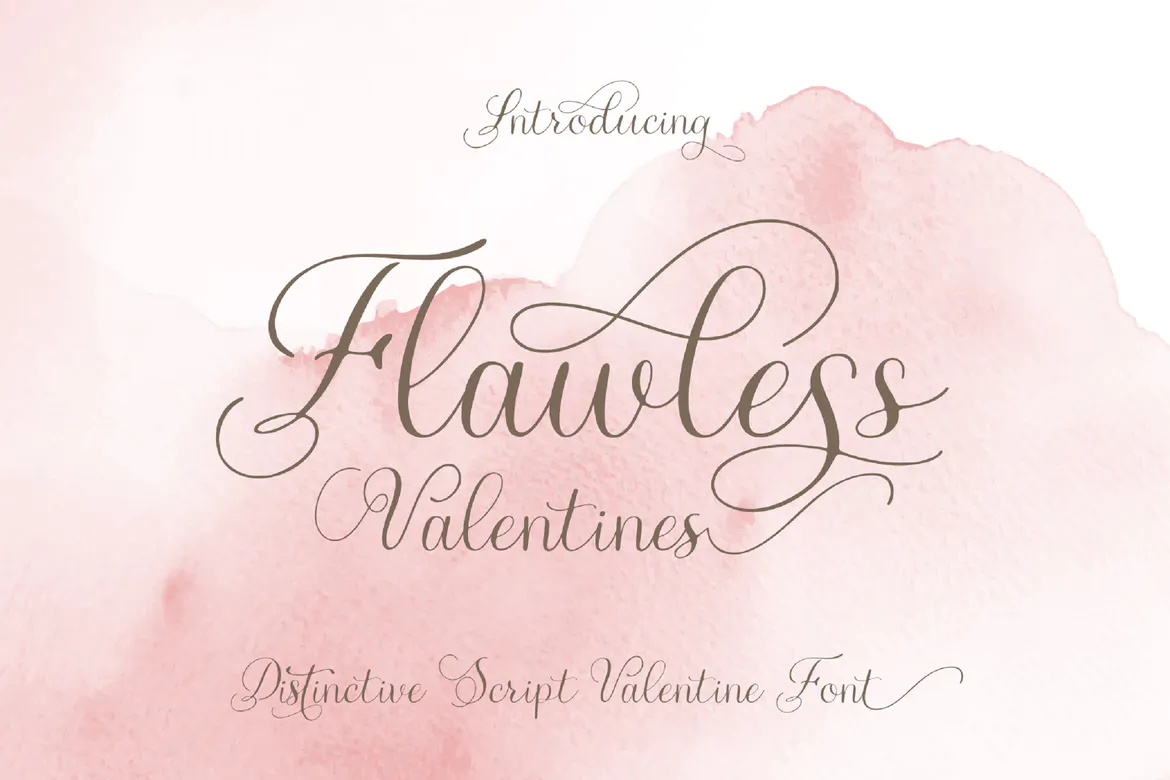 The Flawless Valentines font is a beauty to behold. At first glance, the delicate and elegant nature of the text is enough to sweep readers off their feet. It is flowing, deep, and conveys love in the most natural and modern way possible. I highly recommend this font for Valentine's Day designs and relationship designs in general.
21. Holly Jolly Hand Drawn Font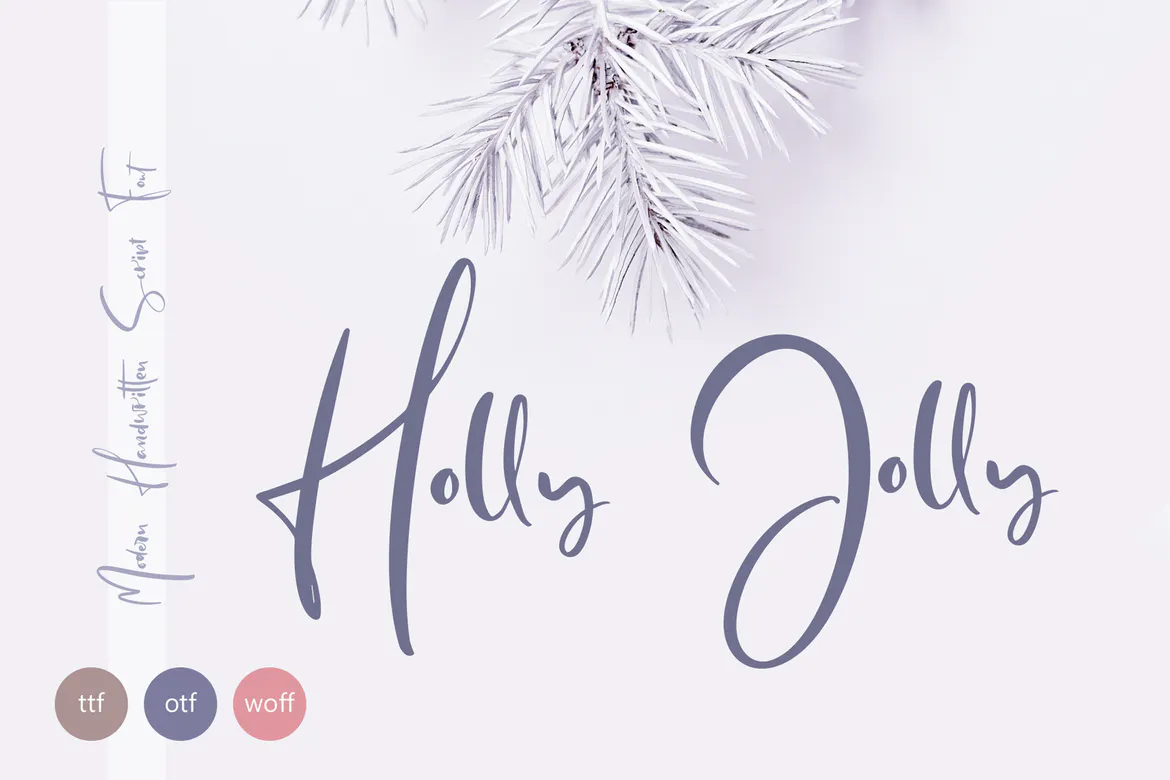 As the name implies, Holly Jolly Hand Drawn Font is a unique font that mirrors natural human calligraphy. It is beautiful, modern, and optimal for calligraphy and style writing lovers. Interestingly, it comes with alternative ligatures and formats that contribute to the overall design masterpiece. It is an exciting font for both designers and Valentine's Day enthusiasts.
Download Holly Jolly Hand Drawn Font
22. Radja Lover Script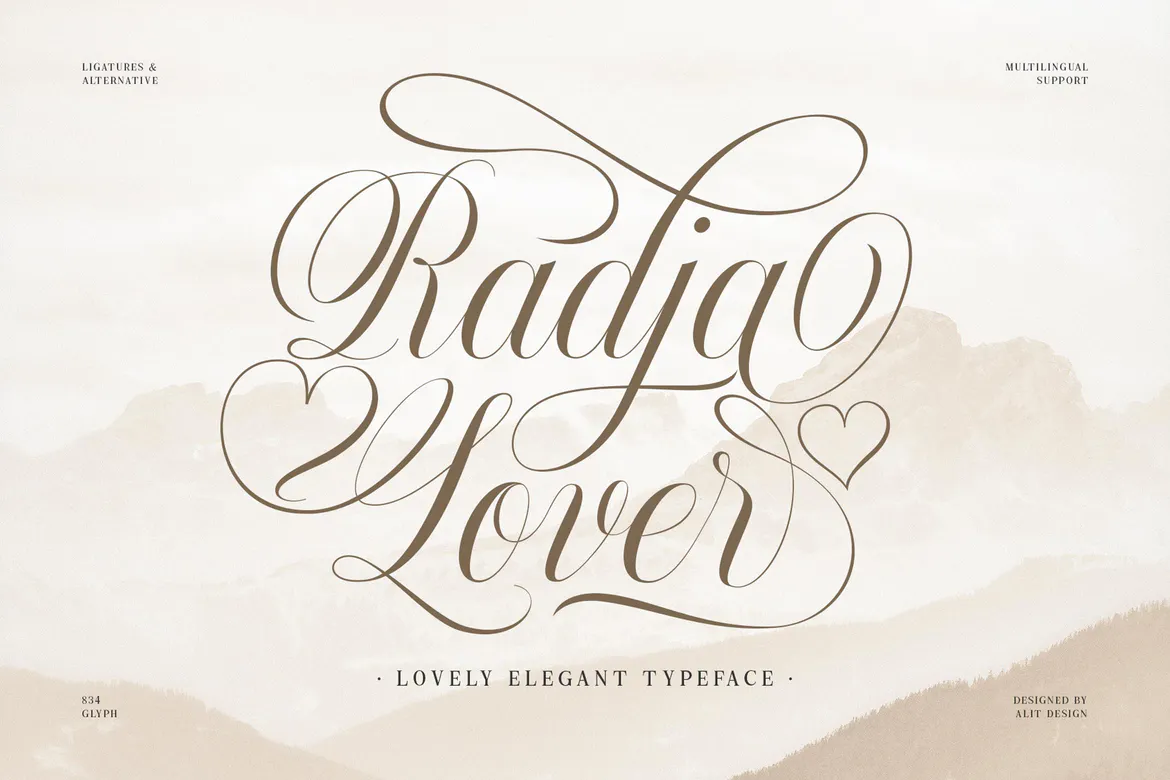 The Radja Lover Script is a romantic font inspired by Valentine's Day. It is simple, elegant, and beautifully designed to fit the aesthetic needs of designers. The font also comes with a cute little heart shape for unique love designs. It is perfect for titles and headers. 
23. Boby Marlyn Script Font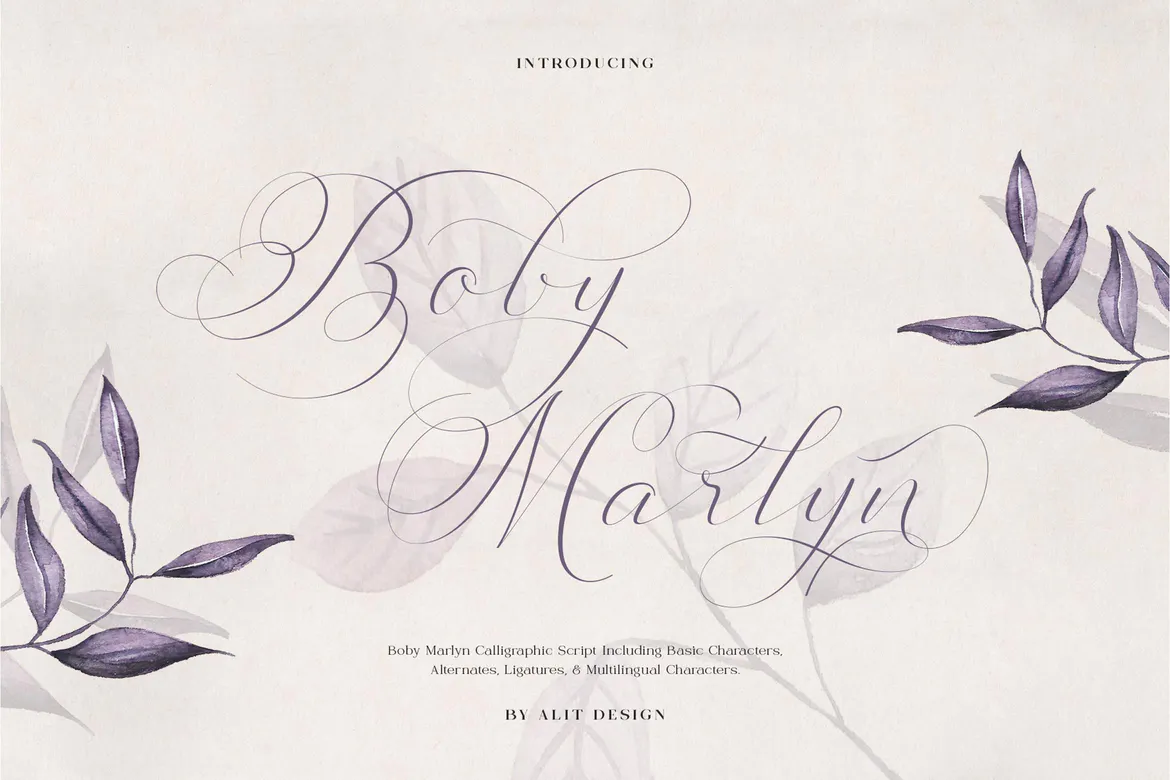 The Boby Marlyn Script Font is one of the most aesthetically appealing fonts that you can use for Valentine's Day. With its thin strokes and flowing letters, the font is a distinct blend of beauty and art, perfect for love-themed designs. 
Download Boby Marlyn Script Font
24. Amalia – Modern Calligraphy Font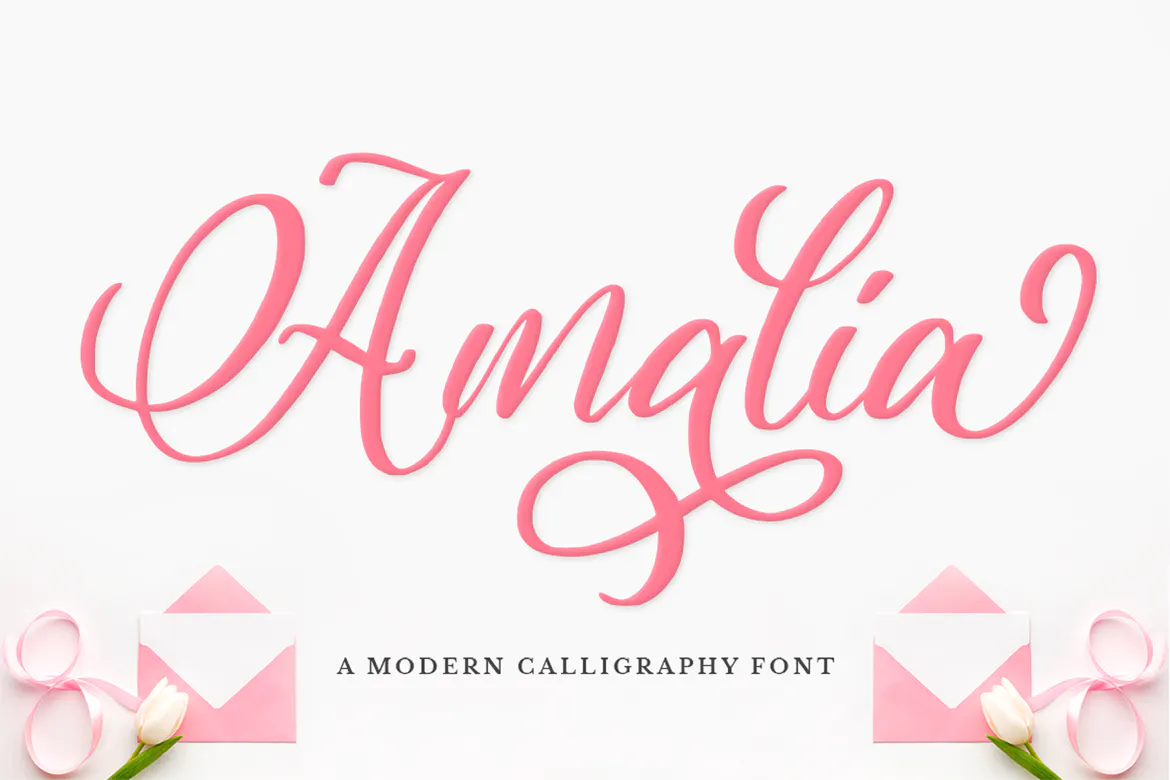 Amalia is a modern calligraphy font uniquely designed with a stunning look and alluring feel. It is an out-of-the-ordinary font design, combining easy legibility and stunning finesse to the text. Amalia is perfect for invitations, whether for public parties or private dinners. It is also fantastic for packaging gifts.
25. Valledofas Typeface
Valledofas Typeface is a modern script font with a uniquely stylish appearance and feel. It is designed to look like an artful brush of handwriting, making it an excellent choice for wedding cards, Valentine's Day designs, and much more. 
26. Sweet Valentine's – Stylish Calligraphy Font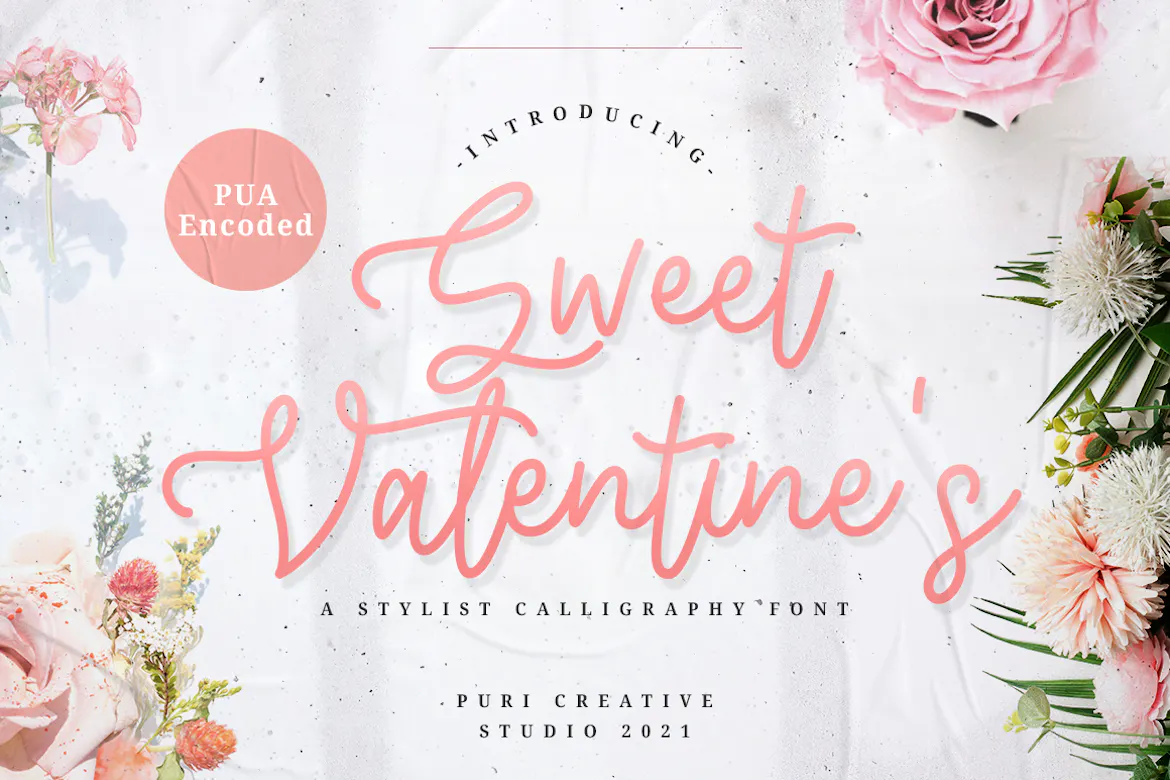 Sweet Valentine's Font is a beautiful and captivating lettered font that blends simplicity with stylishness into your design text. It is cursively designed with clear legibility and finesse. According to the designers, the Sweet Valentine's Font is dedicated to lovers all over the world. Cheers to using this font for designs.
Download Sweet Valentine's Font
27. Beloved – Cute Lovely Valentine K-Pop Unique Font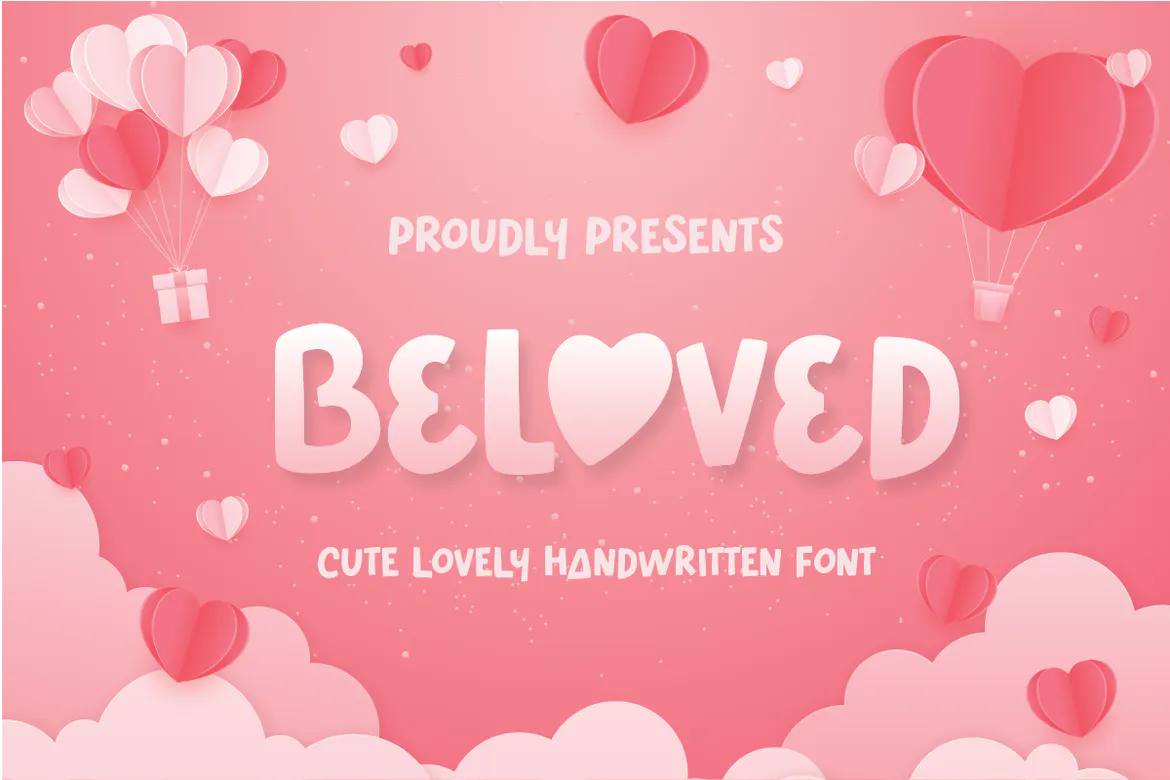 Beloved is a nice and distinct Valentine's k-pop font with a charming and natural look. In fact, this could be the overall best Valentine's Day font for k-pop fans! It is simple, adorable, and remarkably unique, making it a good choice for various designs, including t-shirts, and gift packaging. 
28. Summer Mood – Handwritten Font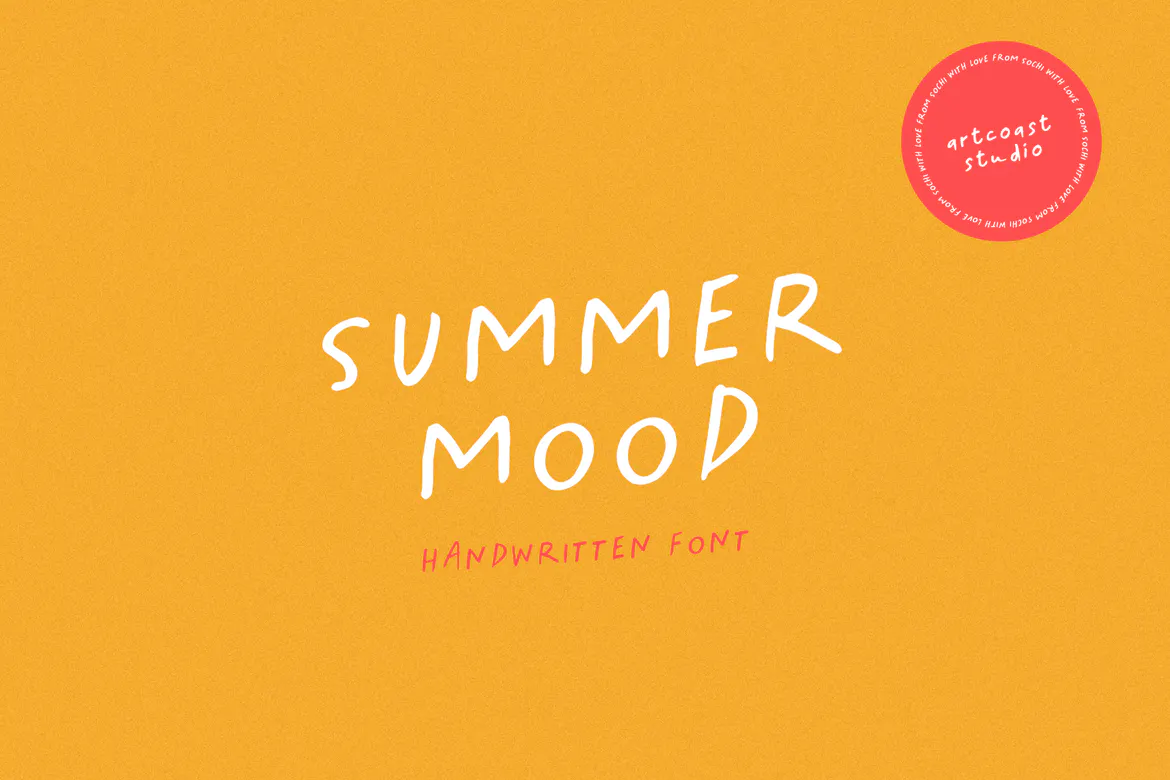 Summer Mood Font is a bold and interesting font designed to bring style and order to your text. It is perfect for stellar quotes, handwritten cards, and stand-out branding. Another perk of the font is its natural look that stems from its handwritten design.
29. Adelia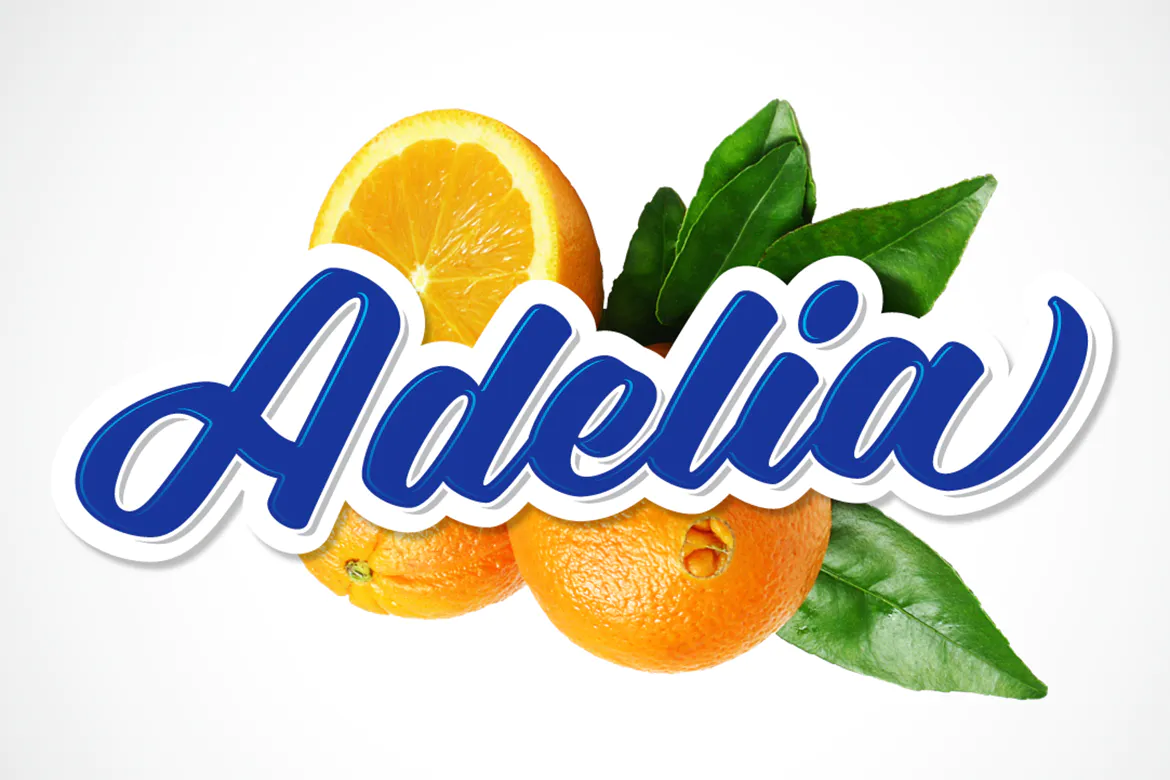 Adelia is a charming font type distinguishable by its unique bold, smooth and playful look. According to its makers, the font design was inspired by traditional sign painting and brush lettering. With Adelia, there's also the advantage of having 108 alternate characters for you to create unique and special designs. The font is perfect for cards and gift packaging.
30. Arvindh Handmade Sans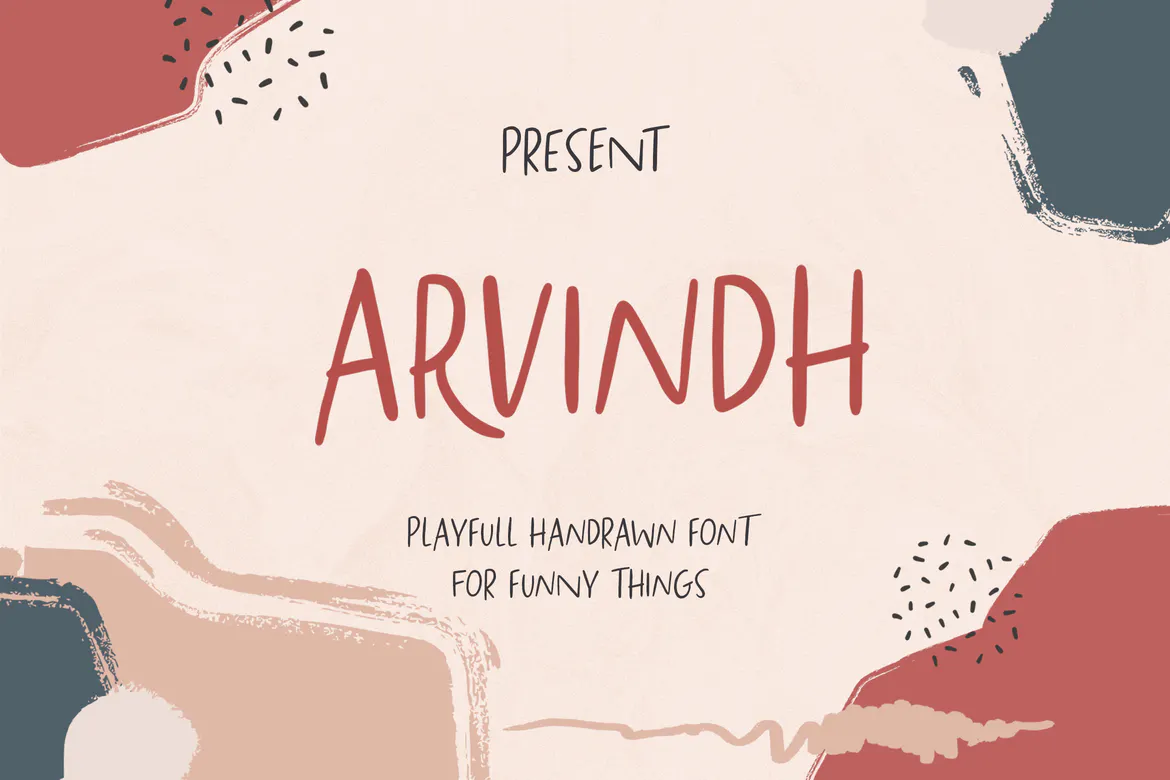 Say hello to Arvindh Handmade Sans font! This new font checks two important boxes; beautiful and playful. When designing valentine cards or greeting cards for your loved ones, there might be a need to be extra playful. That's where Arvingh Font comes in. With this font, you get to beautify your work and convey humor or playfulness at the same time. It is also available across several different languages.
Download Arvindh Handmade Sans