Last Updated on July 18, 2023
Tinder is an online dating and geosocial networking application founded in 2012 by Sean Rad, Justin Mateen, and Jonathan Badeen.
The app uses a 'swipe-based' approach where users swipe in specific directions based on what they intend to achieve. You swipe right to like the profile of another user or left to dislike it. Profiles include a user's photo and their short bio, as well as a list of their hobbies and interests.

Like most dating and geosocial platforms, Tinder endeavors to match its users based on their location and listed interests. The match-making process entails revealing the profiles of potential matches on a user's feed.
A left swipe pushes a profile lower while a right swipe allows the profile to linger on your feed much longer. You can only initiate a chat with your potential love interest if they also swiped right on your profile.

Tinder is presently headquartered in West Hollywood, Los Angeles, California, United States. However, the company enjoys a global reach. It currently boasts 750 employees, with Renate Nyborg serving as the chief executive officer (CEO).
Tinder Font
Tinder uses the Gotham Rounded font on its company logo. Gotham Rounded is a cool version of the well-known Gotham typeface.
Gotham, the parent typeface that the Gotham Rounded font is based on, is a geometric sans-serif typeface family whose lettering is inspired by architectural designs from the mid-20th century.
The font was created by American type designer Tobias Frere-Jones, with inputs from Jesse Ragan. It was released in 2000 to a considerably positive reception. Gotham is published by Hoefler & Co., a company owned by Frere-Jones former business associate Jonathan Hoefler.

Gotham has been used on numerous product packaging materials, campaign posters, and even on branding materials of globally-renowned academic institutions. The font was included on President Barack Obama's 2008 presidential campaign posters and the 2016 Australian federal election campaign materials.
It's also the font commonly used on Michigan State University's branding materials and on the logo of the Australian Labor Party. Other notable brands associated with the Gotham font include Taco Bell, Discovery, Inc., and Golf Galaxy.
Gotham Rounded, as the name implies, features well-rounded corners. The font's geometrics gives it a warm and casual, as opposed to an authoritative, look. That might explain why Tinder settled on it.

Gotham Rounded also comes in four weights. The number is remarkably lower compared with eight weights which can be seen in other non-rounded versions of the Gotham family.
This particular font variant was added to the Gotham family in 2007. Other variations include Gotham Bold, Gotham Condensed, Gotham Narrow, and Gotham X-Narrow.
Where to Download the Gotham Rounded Font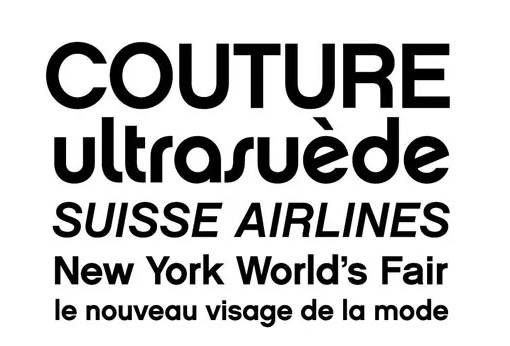 Gotham Rounded is one of the most popular font styles out there. So, it's not surprising that there are multiple online resources where you can download this font.

Typography.com is an excellent website to download the Gotham Rounded font. For a FREE option, you can visit FontSpace. 
DesignYourWay features several Tinder font alternatives if looking for something nearly-similar to the Gotham Rounded but a little more unique. Some of those variations include Montserrat, Proxima Nova, Couture, and Chalet New York fonts.