Last Updated on June 10, 2022
Many of us spend more than 40 hours a week working. No wonder most adult jokes and anecdotes come from the office. It's also not surprising that the U.S. adaptation of The Office was a huge hit.
The Office Franchise
The very first The Office mockumentary sitcom was aired in the UK and was created by Ricky Gervais and Stephen Merchant. It was broadcasted on BBC Two in 2001 and had only 14 episodes.
Since then, it spawned all kinds of adaptations in other countries, including Germany and Russia. Other The Office sitcoms were aired in France, Canada, India, The Czech Republic, as well as Spain. The most successful though, is the U.S. adaptation, which aired from 2005 to 2013 and had a total of 201 episodes.
Who Comes To The Office
The Office in the U.S. was produced by Greg Daniels, Howard Klein, Ben Silverman, Ricky Gervais, Stephen Merchant, among others. It originally aired on NBC, and was the most watched series in Netflix in 2019.
The core cast were composed of Steve Carell, John Krasinski, Rainn Wilson, Jenna Fischer, and B. J. Novak. Of course, many other actors were added as the series went on. Some of the notable ones included: Mindy Kaling, James Spader, Ed Helms, Catherine Tate, Craig Robinson, and Ellie Kemper.
The sitcom followed its U.K. predecessor in terms of format, in that they don't use a laugh track or a studio audience. They are filmed in a single-camera setup, perhaps even partly or wholly improvised to maintain an authentic mockumentary vibe.
The Office Fonts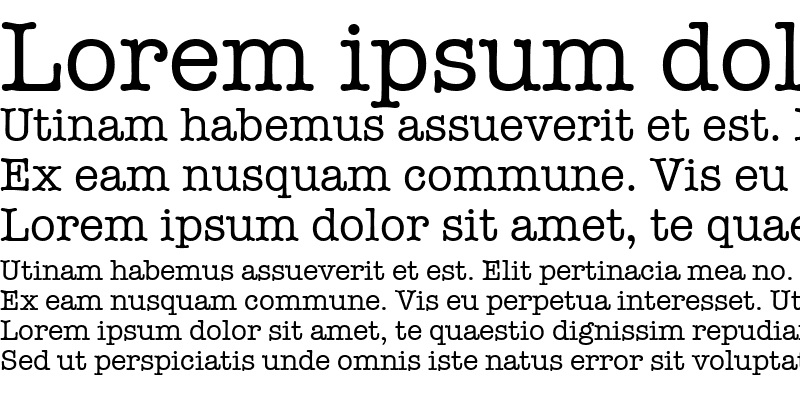 The actual font used for the The Office is called American Typewriter Medium designed by Joel Kaden and Tony Stan. This is a commercial font is available for purchase. A FREE alternative is Staff Meeting created by Shara Weber, which can be used for personal or commercial projects. Another free substitute is American Typewriter Regular, which can be downloaded from Fonts Geek.