Last Updated on October 9, 2023
Asides from being in water itself, nothing excites sea lovers more than the sight of magnificent surfs and wild waves breaking at the seashore. Even non-water-loving lads can testify to the immense beauty and satisfaction derived from watching tidal waves: calming, mysterious, and terrific, all at once. 
Research shows that surfing results in the release of feel-good hormones, enhancing the surfer's mood and improving their ability to focus. Now imagine what this sort of energy could do for your design and how much better your audience would receive your work. 
Today, many designers use surf fonts to evoke a chill, cozy, tropical feeling through their work, and it works! Surf Font styles deliver aesthetic calligraphies that can save one's design from sheer blandness. Furthermore, these fonts are just the right degree of cursive, never tampering with readability and comprehension.
Surf Fonts are appropriate for almost every purpose, making them a safe option for many designers. Below, we've listed some statement-making Surf Fonts to set the tone for fun, vibrant, and creative designs. Enjoy!
Elegant Surf Fonts
1. Surfnik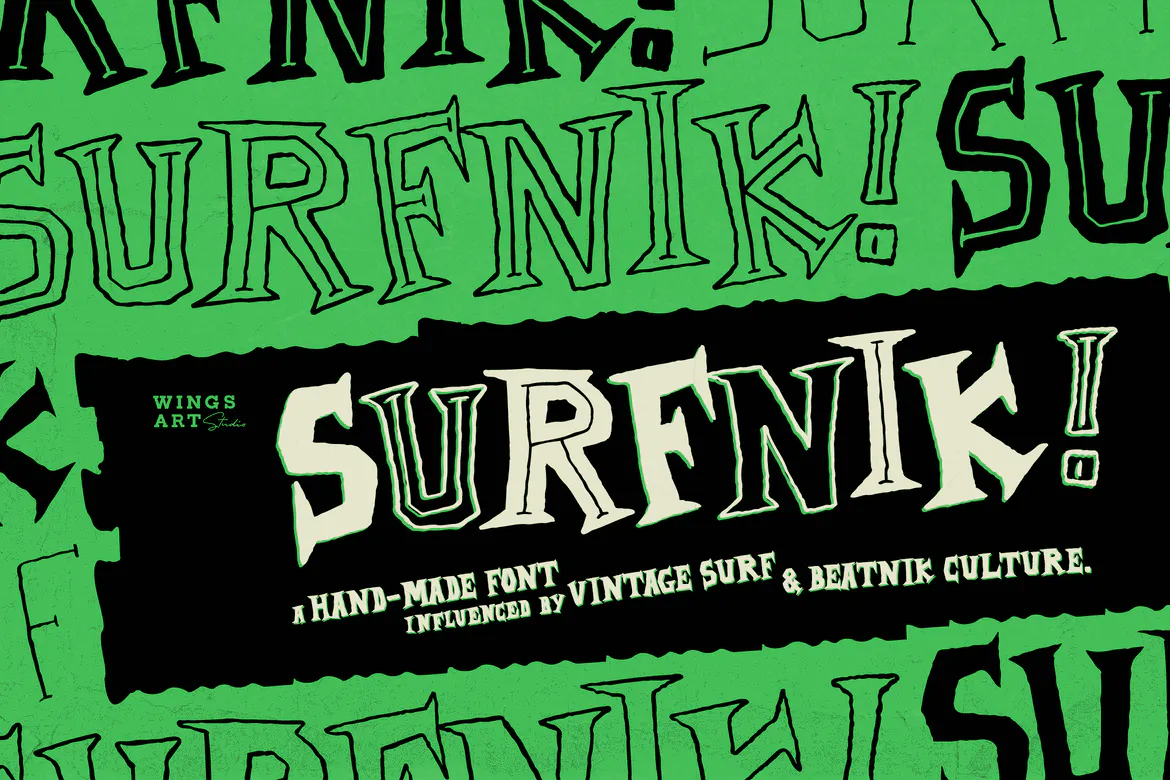 Owner of Wing's Art Studio, Christopher King, designed the Surfnik Font, drawing inspiration from surfing and the Beatnik Culture prevalent in the 1950s to mid-1960s.
The hand-crafted font evokes a fun, tropical, nostalgic feel and is perfect for movie posters, album covers, advertisements, and restaurant menus. Surnik has a special all-caps design that features unique characters with six different styles.
2. Ratilla Script Font
The Ratilla Script typeface is a modern hand-written typeface. The font style is unique for its detailed calligraphy and bold characters. This special surf font can be used for designing wedding invitation cards, signage, book covers, food menus, branding, and product packaging. Ratilla Script font is available in OTF and TTF file formats.
3. Wave Vero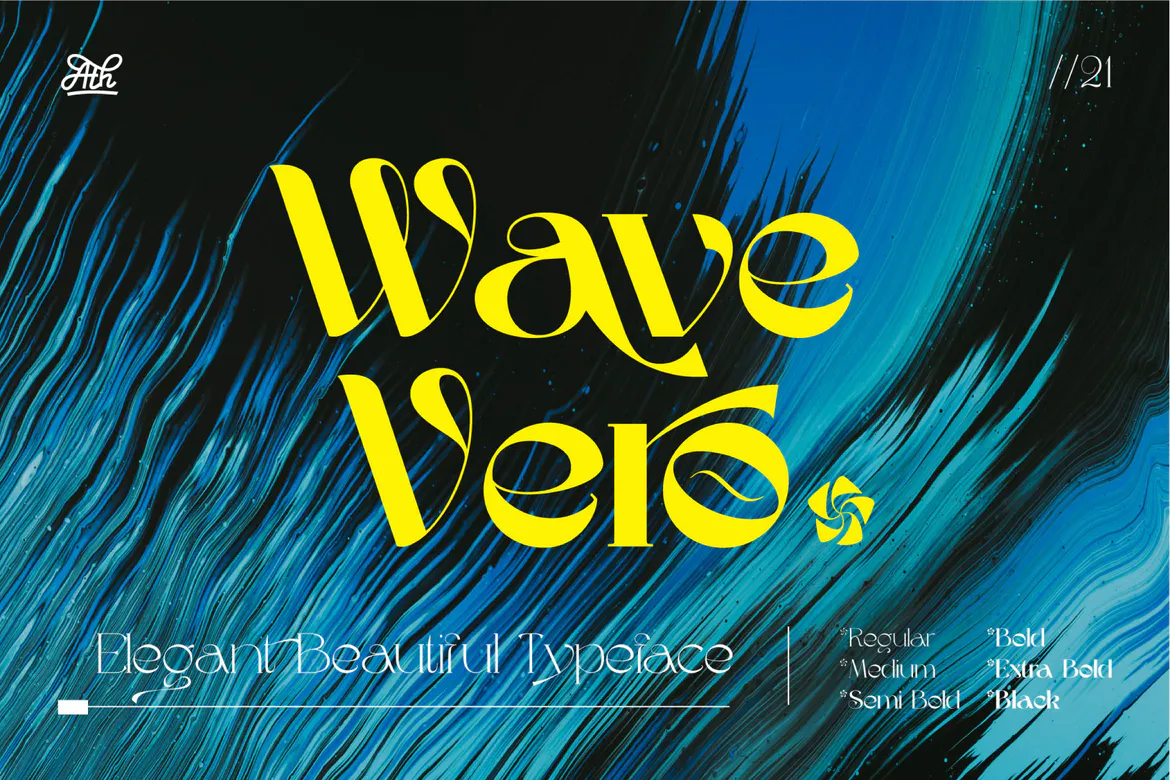 Wave Vero Typeface was created by the Indonesian font and graphic designing company Authen Type. Just as the name implies, Wave Vero characters are classy, wavy, and sophisticated.
The simplicity and elegance of this font make it perfect for beauty and feminine merchandise. Wave Vero can also be used for invitations, brochures, and logos. 
4. Antigua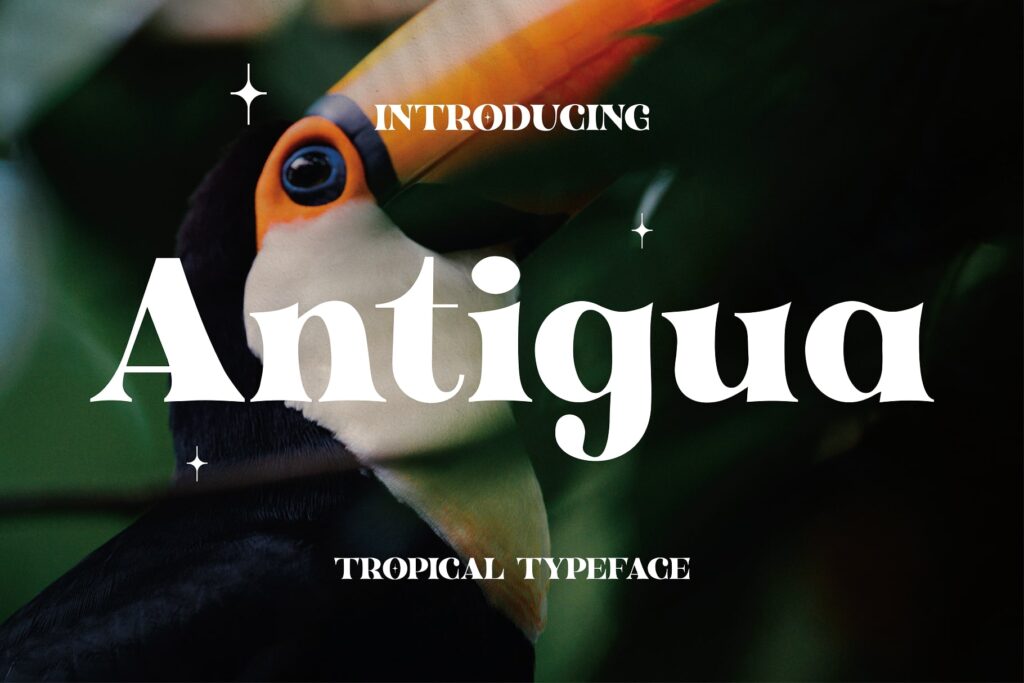 Antigua is a versatile serif font family that offers two stunning styles: Regular and Outline. With bonus ligatures to add flair to your designs, it's both simple and elegant, making it a memorable addition to any project.
You can use Antigua for a variety of applications, including branding, packaging, posters, social media, and magazines. Trust us when we say that this font is a joy to read and use – in fact, you may find yourself using it more often than you'd expect!
5. California Sunshine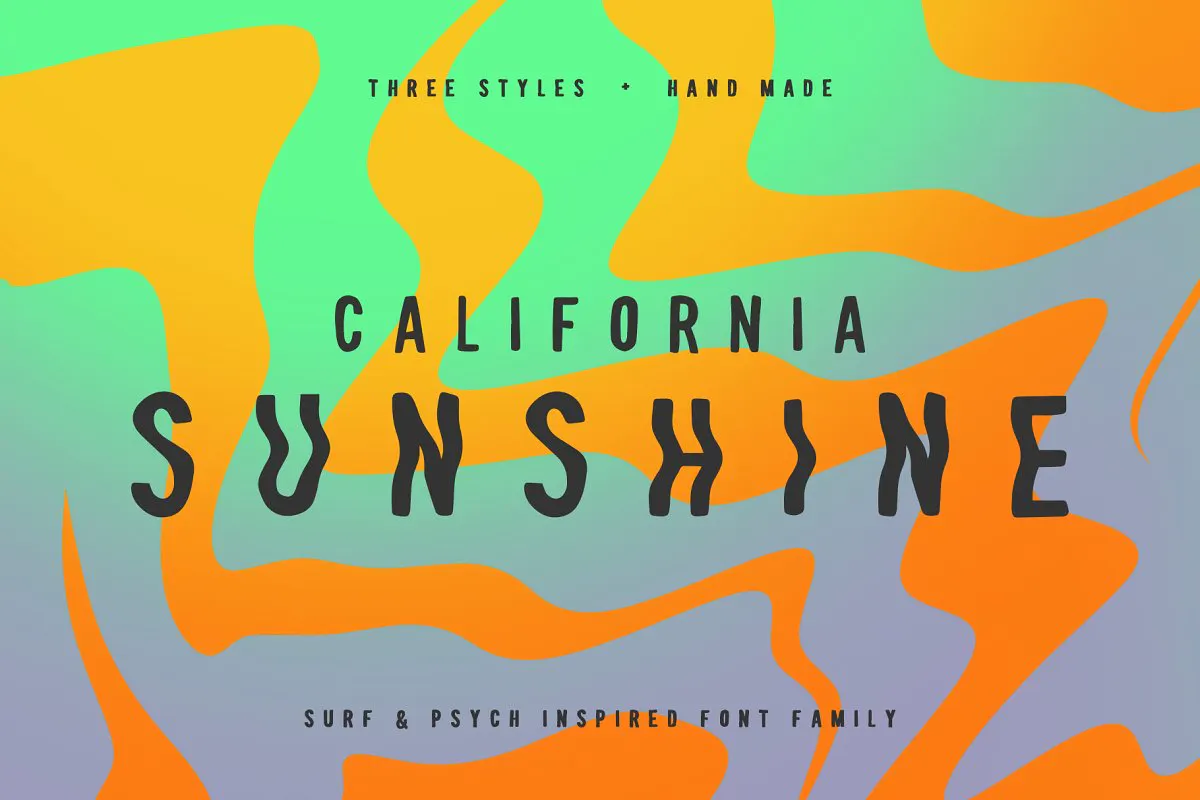 US-based design agency Midnight Grim created the California Sunshine Typeface, a hand-made font inspired by surf, summer, and music. The vivacity of this font is emphasized by the zig-zag edges of the characters, making it an excellent option for music posters, stationary, and logos.
This typeface has three exciting editions: the California Sunshine, the California Sunshine Alternate, and the California Sunshine Basic.
6. Remboy Typeface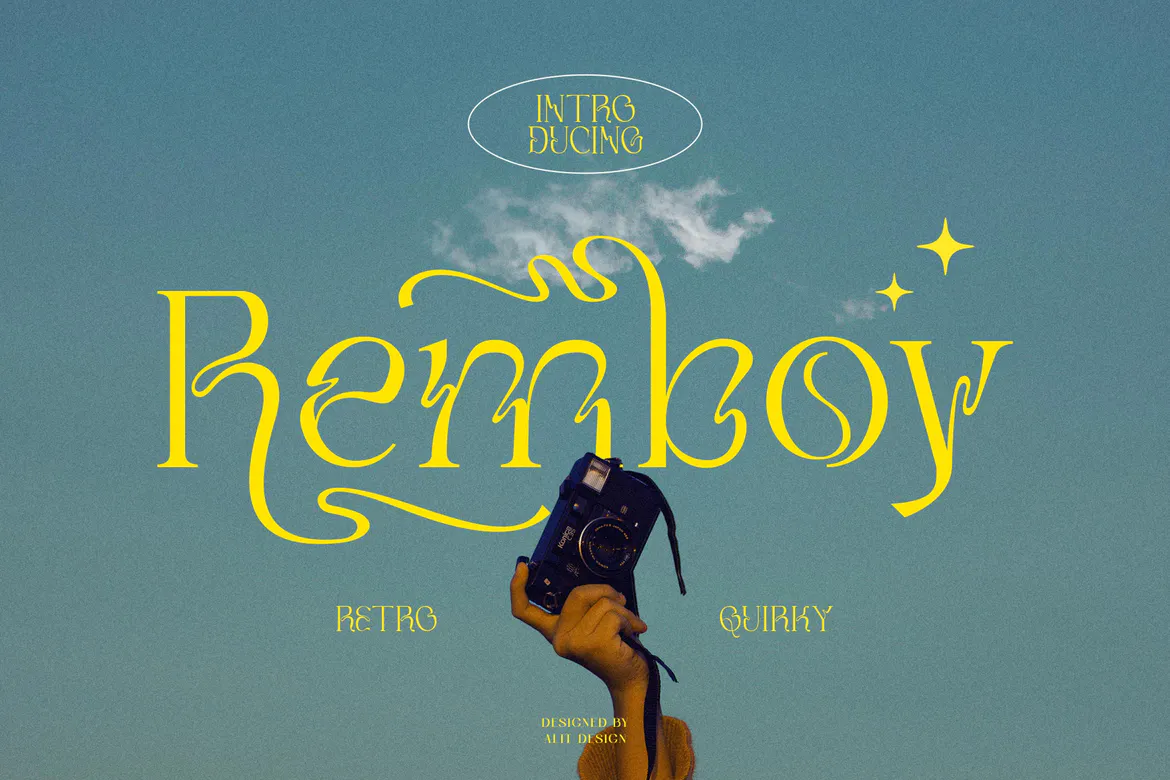 The Remboy Typeface is one of the many creations of the font designing company, A lit Design. The font has a retro pattern, possessing a combination of hazy, wavy, almost glitchy characters.
Its soft yellow color is both calming and sensational, perfect for invitations and large-scale designs. Additionally, the Remboy Typeface has 567 glyphs and multiple variations to choose from.
7. Ocean Surf Hand Written Font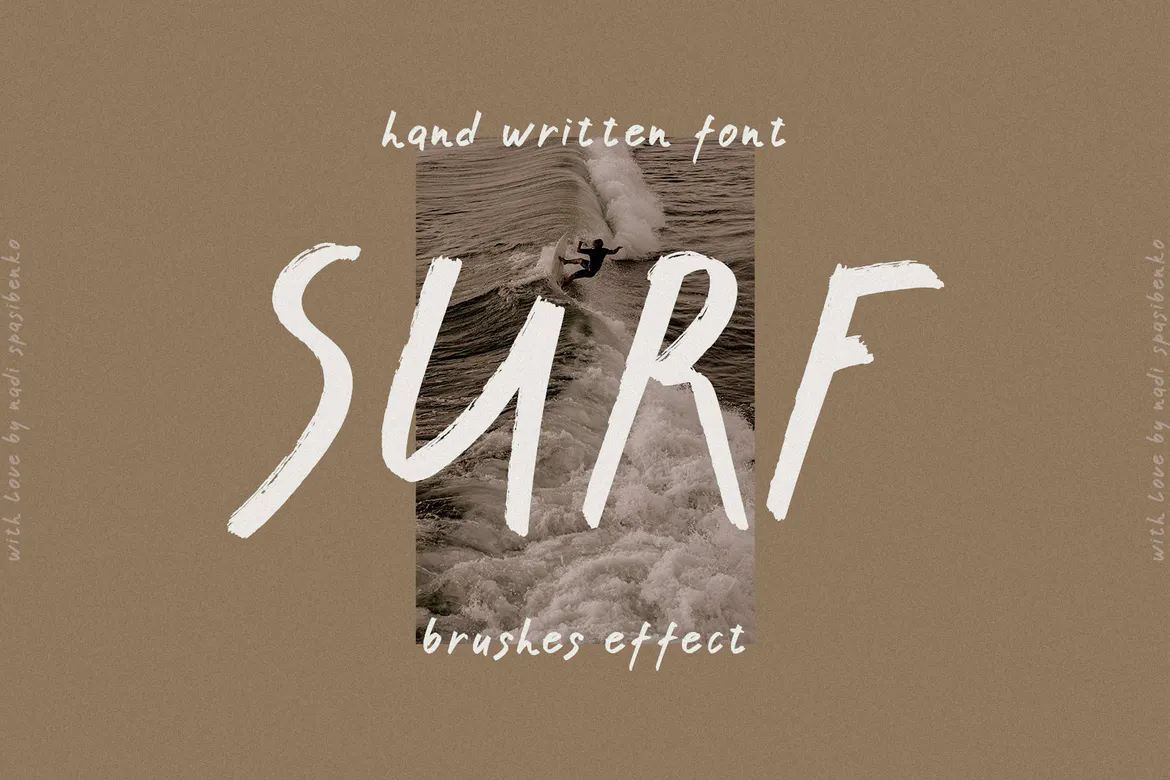 The Ocean Surf Handwritten Typeface is a brainchild of font design artist Nadi Spasibenko. This font's characters are designed to look like they are written with ink and brush characters, making them incredibly realistic. As such, this font is excellent for quotes, posters and social media branding.
Download Ocean Surf Handwritten Typeface
8. Salty Bash Handwriting Script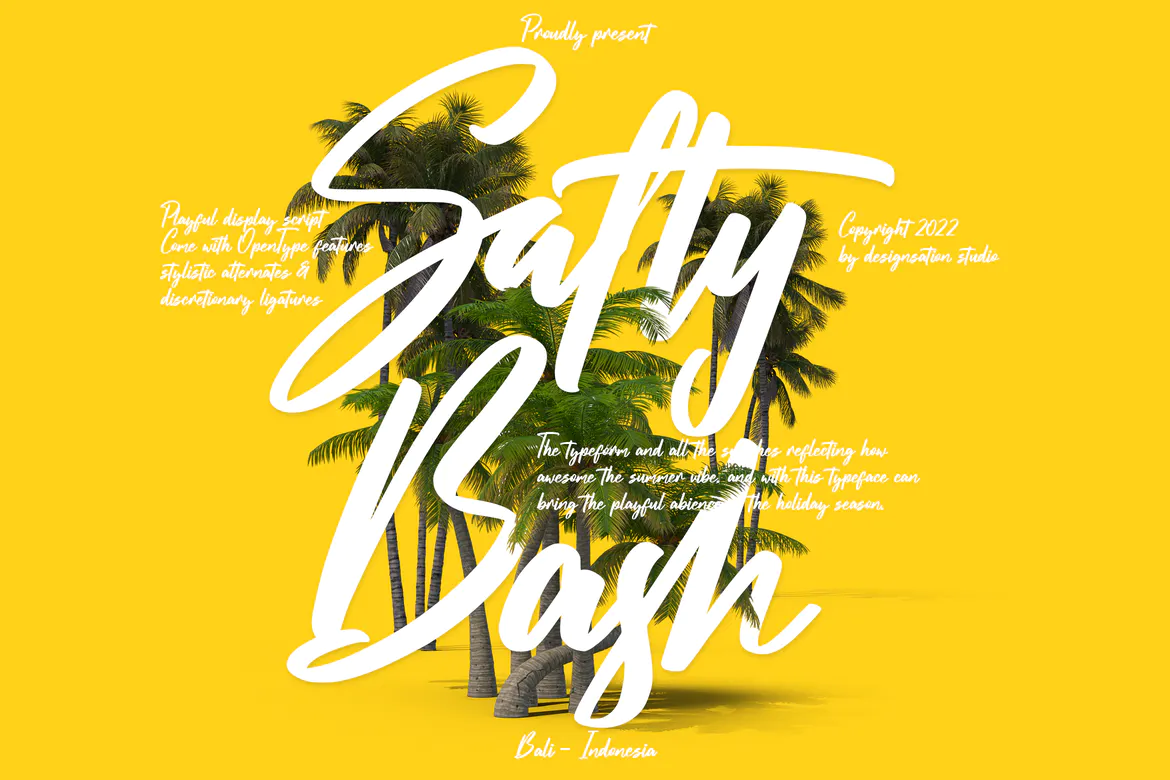 Salty Bash Handwriting Script Typeface was created in Bali-based creative space, Designsation. It is the perfect font for anything tropical or beach-related. It features bright summer colors suitable for celebratory occasions, web designs, and social media branding.
Download Salty Bash Handwriting Script
9. Maltue Display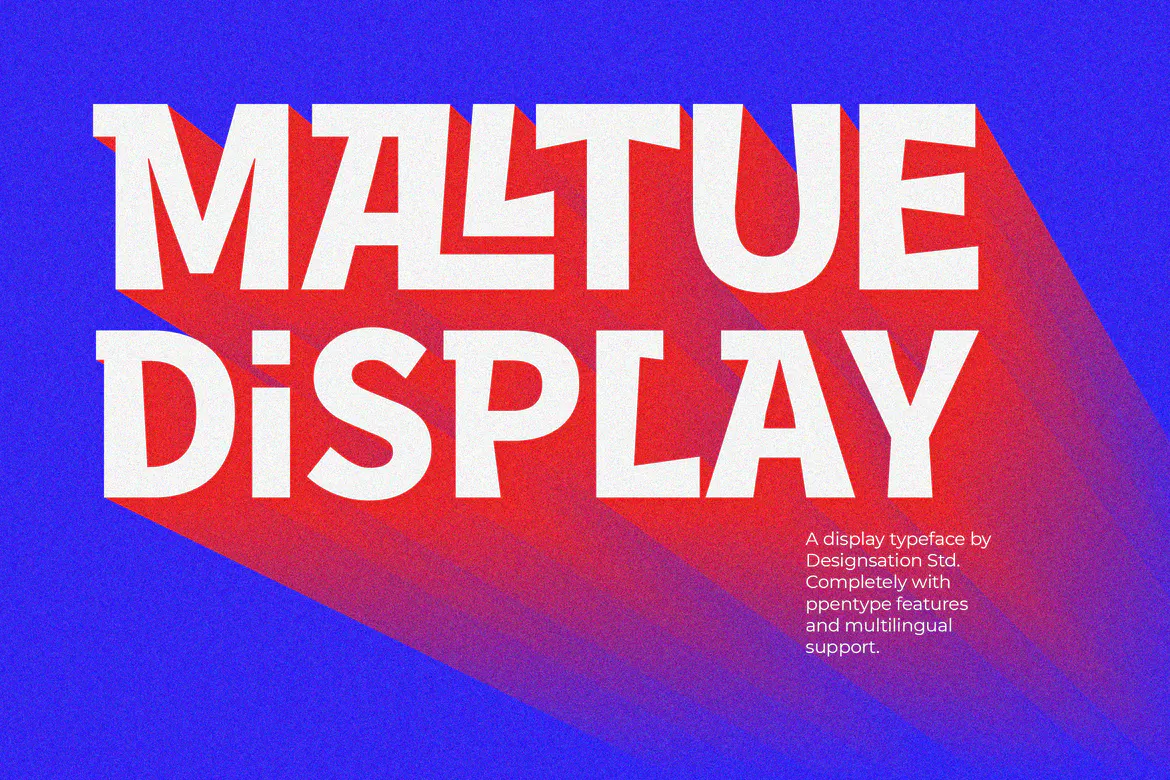 Another creation of Designsation, Maltue Experimental Display Typeface features bold, block characters with a pink shadowing cast backwards. This font style is everything from modern to statement-making and will thrive on any large-scale display. Consequently, it is suitable for restaurants, logos, surf companies, web designing, and beach clubs.
Download Maltue Experimental Typeface
10. Bellyman Typeface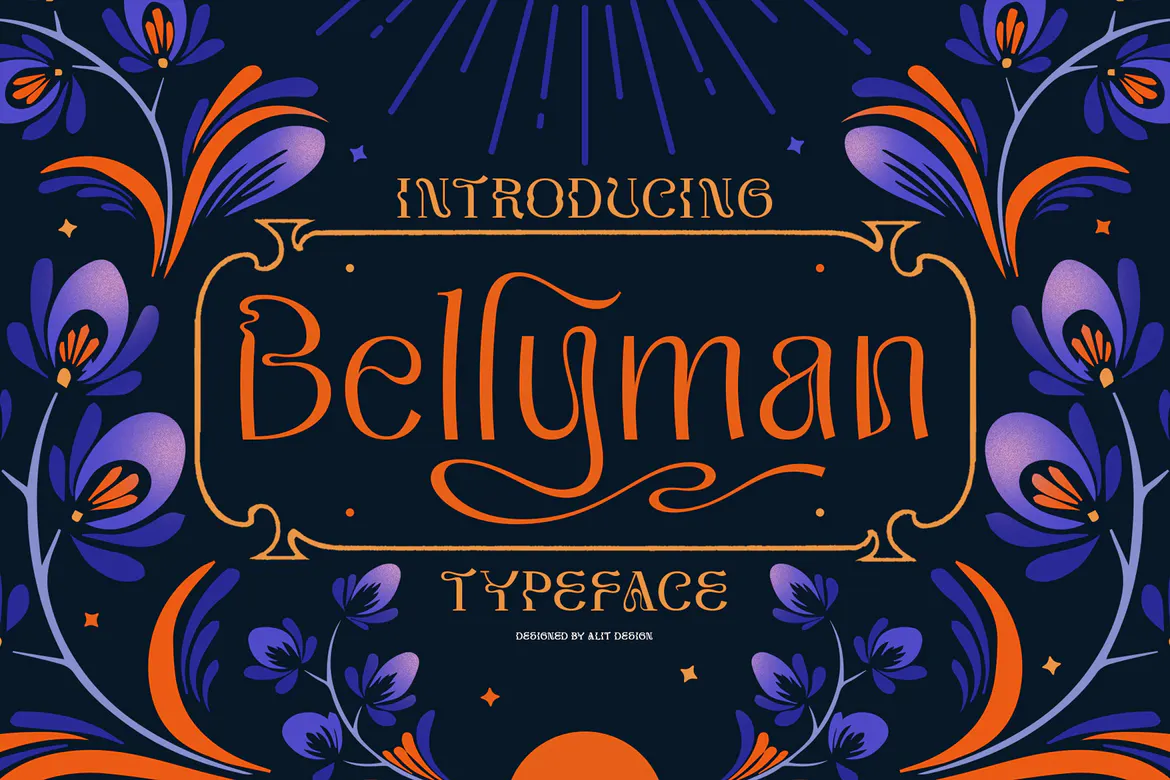 Bellyman Typeface is a recent creation of Alit Design. The font is cursive, aesthetic, and very sophisticated, making it a great option for more simplistic designs. Applying this font to complex designs may come off as too much. Other perks of the Bellyman Typeface include its special swash variation and wide range of ligatures for designers to select from.
11. NOMA Sans Serif Font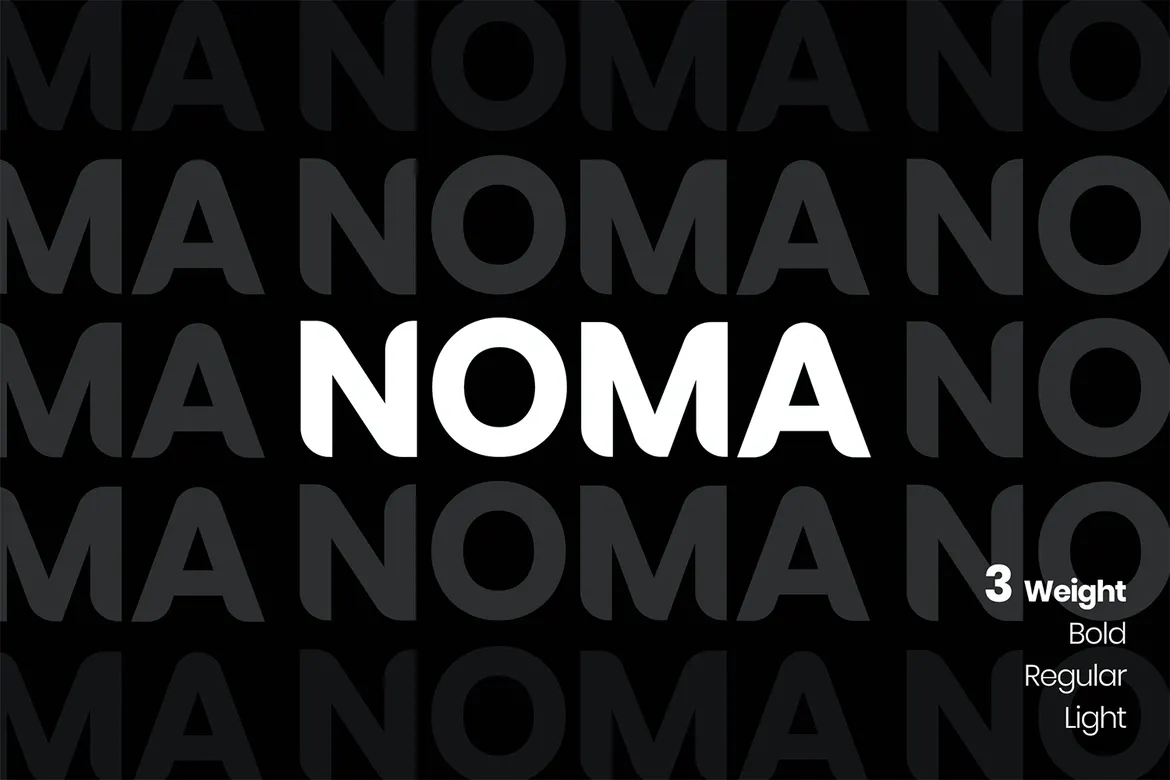 This bold, expressive typeface was created at Newflix Bro Studios. The characters themselves are simplistic, but their size and color will leave a lasting impression wherever they're used.
This font design is suitable for book covers, headers, branding, logos, typography, and magazines. NOMA Sans Serif Font is available in three format files: OTF (open type), TTF (true type), and web formats.
12. Thirdlone Font Font Duo and Vector Pack
The Thirdlone Font Duo and Vector Pack were designed at Indonesian Studio, Letterhend. The monoline typeface is hand-made and very cursive with a cool orangy-pink color.
In addition, this font comes with a wide range of hand-written illustrations in vector format and is available in multiple languages. This font is suitable for lettering quotes, t-shirt designs, logos, and branding.
Download Thirdlone Font Duo and Vector Pack 
13. Fruitloose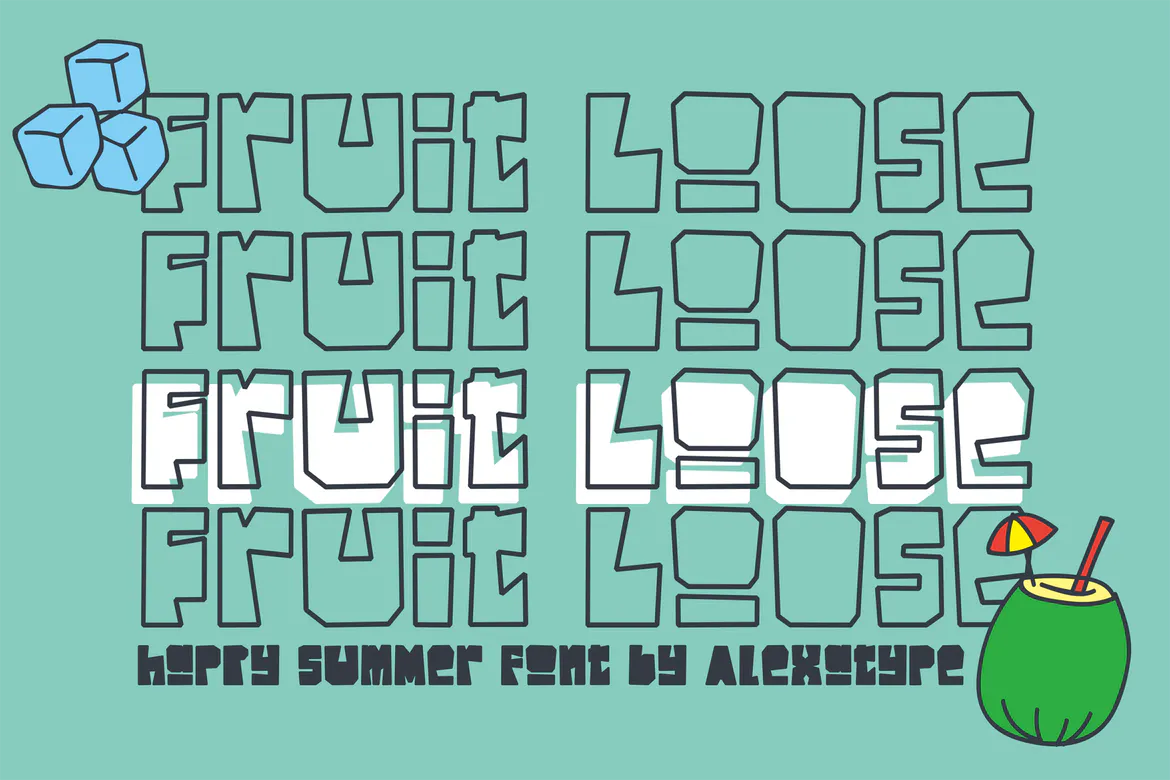 Fruitloose is the perfect playful, tropical summer font. The irregular character shapes and bright colors of this font would leave a memorable impression when used for parties, fashion events, or advertising. In addition, the Fruitloose Font is available in OTF and TTF file formats.
14. Neptunian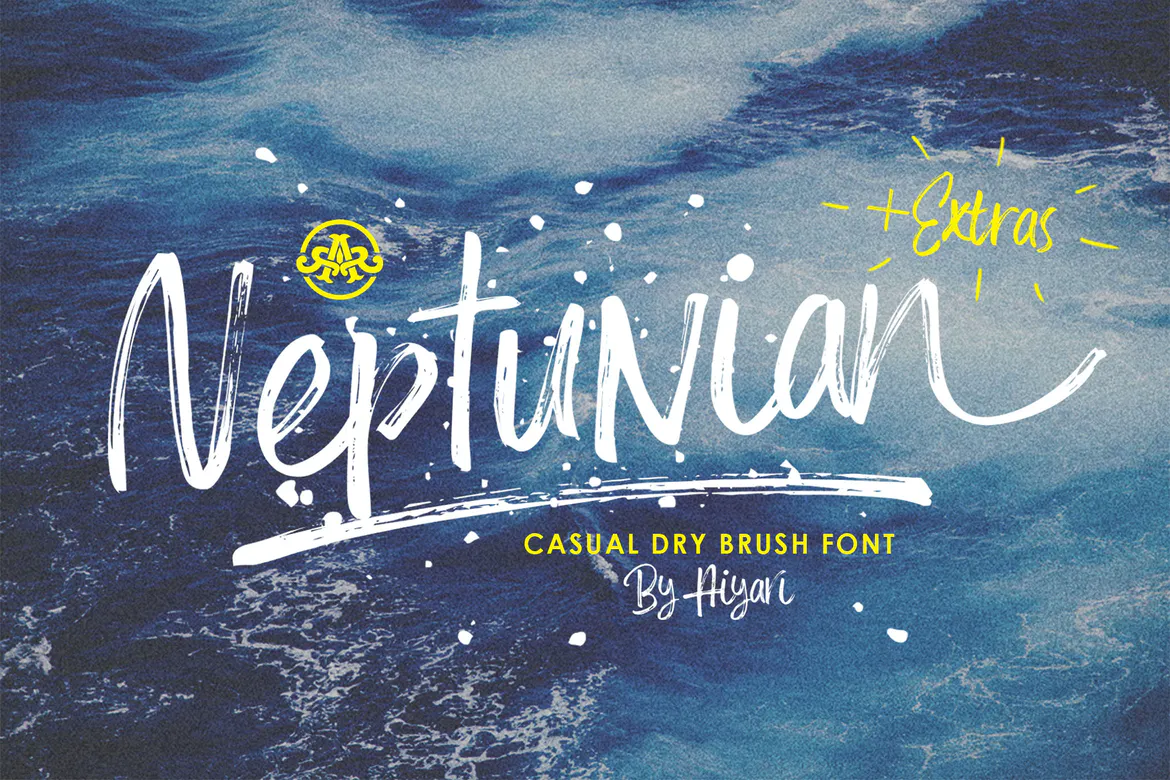 Neptunian was designed at Indonesian Graphic and Type Design Studio, Aiyari. The dry ink brush style that inspired this font makes it stand out from others. The Neptunian Typeface is available in the following formats: TTF, OTF, WOFF (web open font format), and EOT (embedded open type). This font is suitable for signage, invitations, greeting cards, logos, and web designs.
15. Pacific Beach Font Duo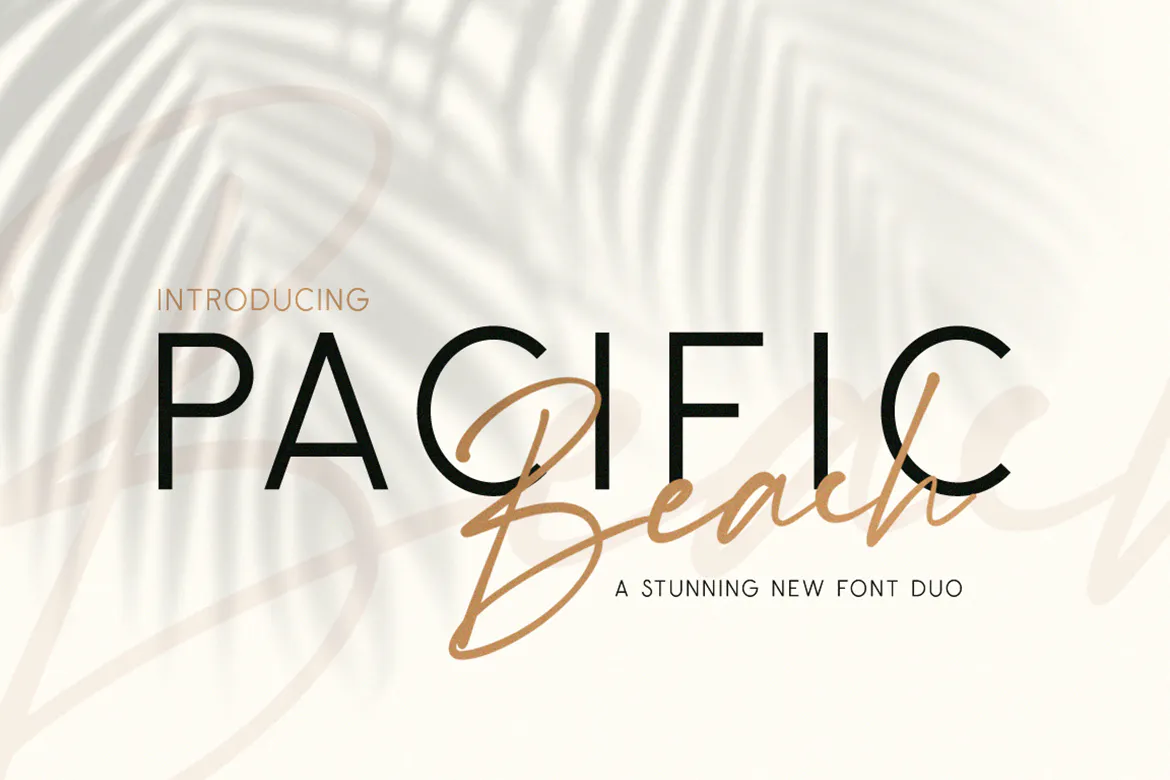 This font premiered at Panamanian design company, Salt and Pepper Designs. The Pacific Beach Font Duo is a well-thought-out mix of neat sans with a more cursive hand-written script.
Together, this creative font duo delivers a graceful, celestial aesthetic that is suitable for movie covers, music albums, branding, and logos. The Pacific Beach Font Duo is also available in OTF and TTF formats.
Download Pacific Beach Font Duo
16. Wanderlust

Ambitious artist and brand designer Kait Kenobi created the Wanderlust Typeface: a hand-crafted script carefully drawn to give your design that special soft touch. The Wanderlust Typeface is great for books, apparel, stationery, movie covers, and marketing. This font style is available in four formats: OTF, TTF, WOFF, and SVG (scalable vector graphics).
17. Onthel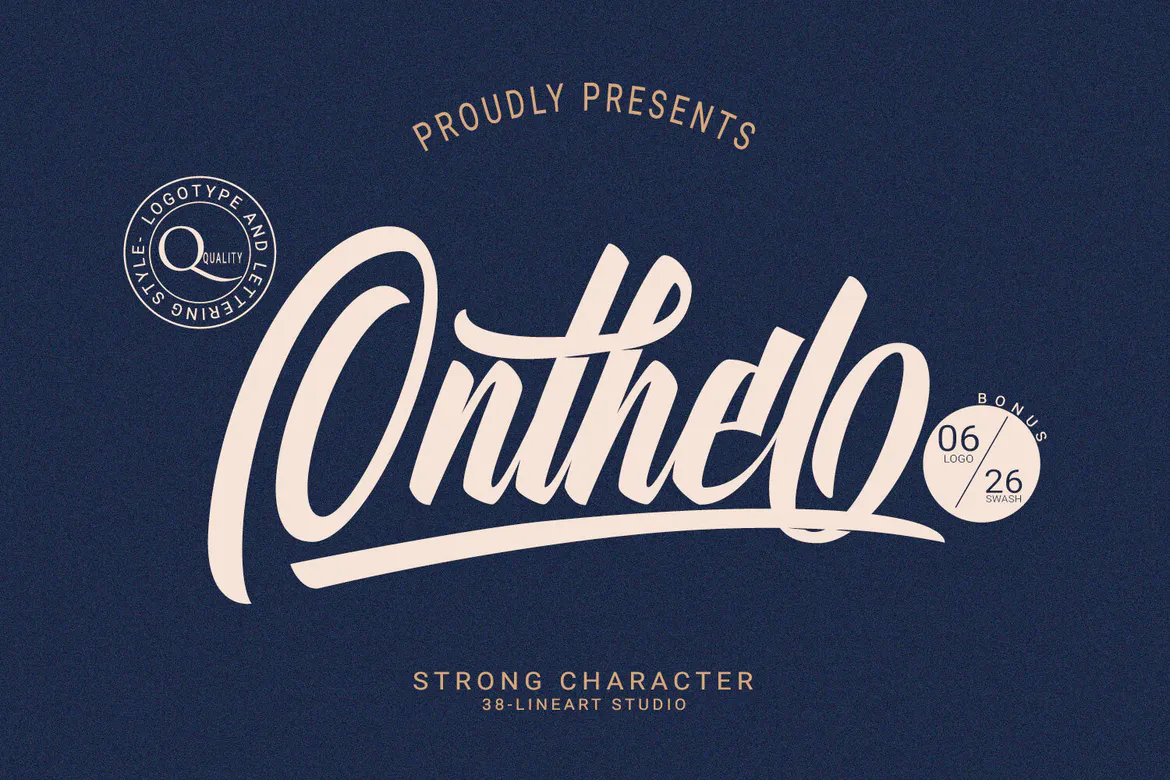 Onthel Typeface was designed at the Indonesian type foundry studio, 38-lineart. Inspired by Dutch vintage bicycles, the Onthel Font is characterized by bold characters beautifully written to make an impactful contribution to any design.
This elegant surf font has three to four variations for uppercase letters and five to seven for lowercase. As such, Onthel Font style is perfect for marketing and branding sports merchandise, especially masculine ones.
18. MBF Dimension Drive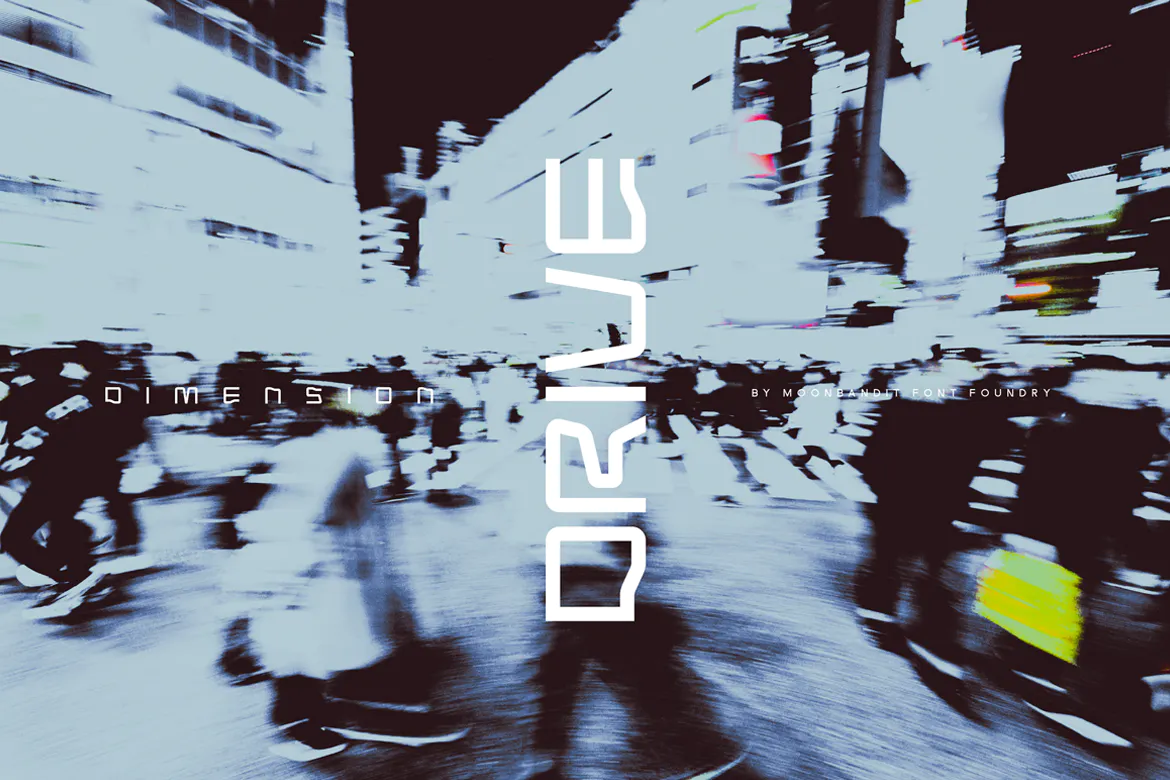 The MBF Dimension Drive Font has an unusual type of waviness to it. Created by the illustrious font designing company Moon Bandit, the peculiar typeface is characterized by edgy dimensions, making it stand out from other surf fonts. The modern yet minimalistic ambiance of the font makes it spot-on for logos, headlines, t-shirt designs, and posters.
19. Martellas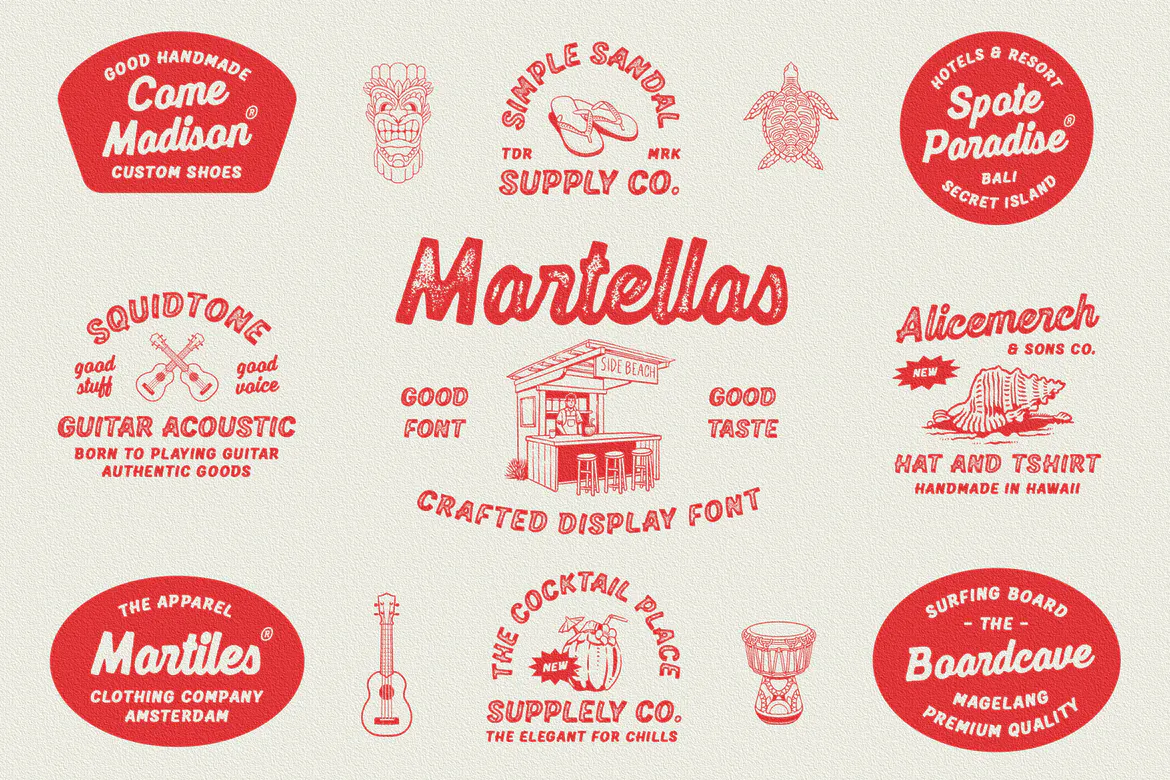 Martellas Typeface was crafted at a creative foundry in Indonesia called Edignwn Studios. The irregularity and unpredictability of this font makes it one of the most iconic surf fonts to grace the internet. The playfulness of this font style makes it spot-on for any design involving animation, labels, t-shirt branding, and logos.
20. Belflower Script
Design company Muntab Art created the Belflower Script Typeface. The font's unique calligraphy puts a soothing spin on any design in which it is used.
The decorative nature of the font makes it befitting for wedding invitations, branding feminine products, signage, and any other custom design of your choosing. The Belflower Script Typeface comes with a large collection of ligatures and is available in OTF and TTF formats.
21. The Archies 
The Archies is a surf font designed at a creative foundry in Indonesia called, Ikiiko. The font's characters have a vintage design that makes you nostalgic for the cool summer holidays. The Archies Typeface would be appropriate for any beach-related design concept, summer holiday greeting cards, and summer camp advertisements.
22. Omaha Beach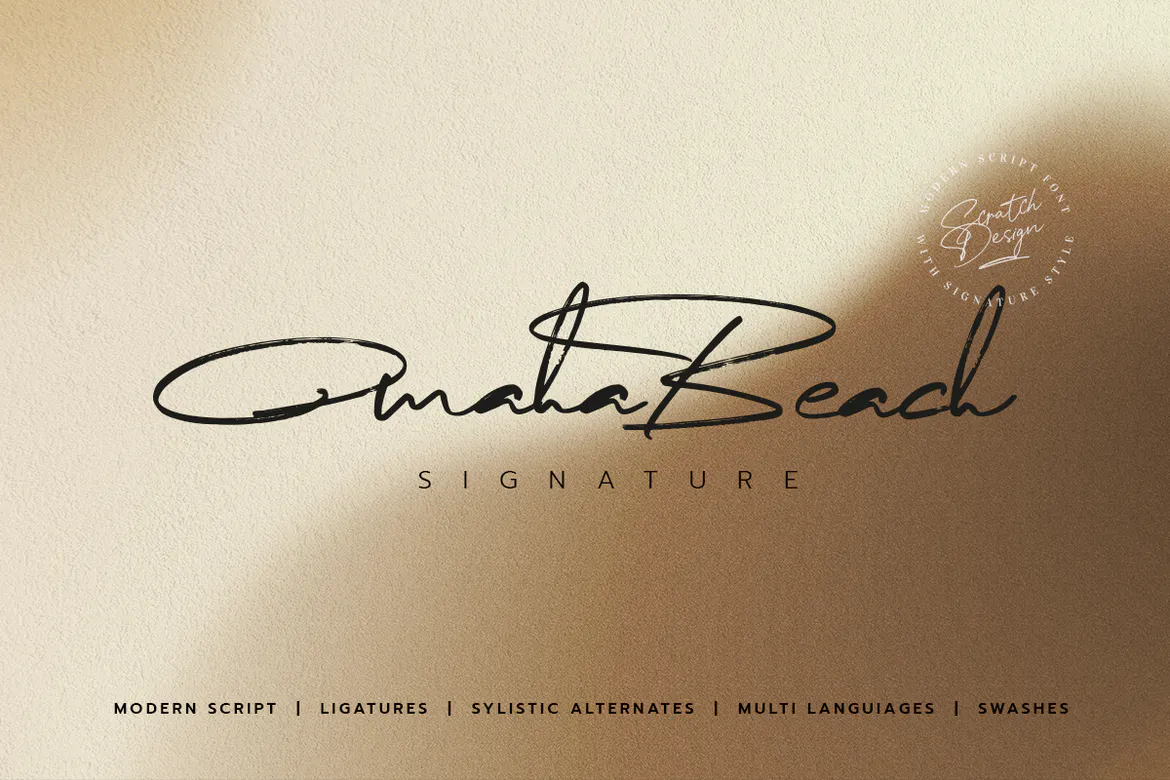 The Omaha Beach Typeface was crafted by the Balinese font design company Scratch Design. The monoline line font possesses brilliant calligraphy that would be excellent for wedding invitations, company logos, and social media branding. Omaha Beach Font can also be used for signage, name card designs, and quotes since it looks very realistic.
23. Long Summer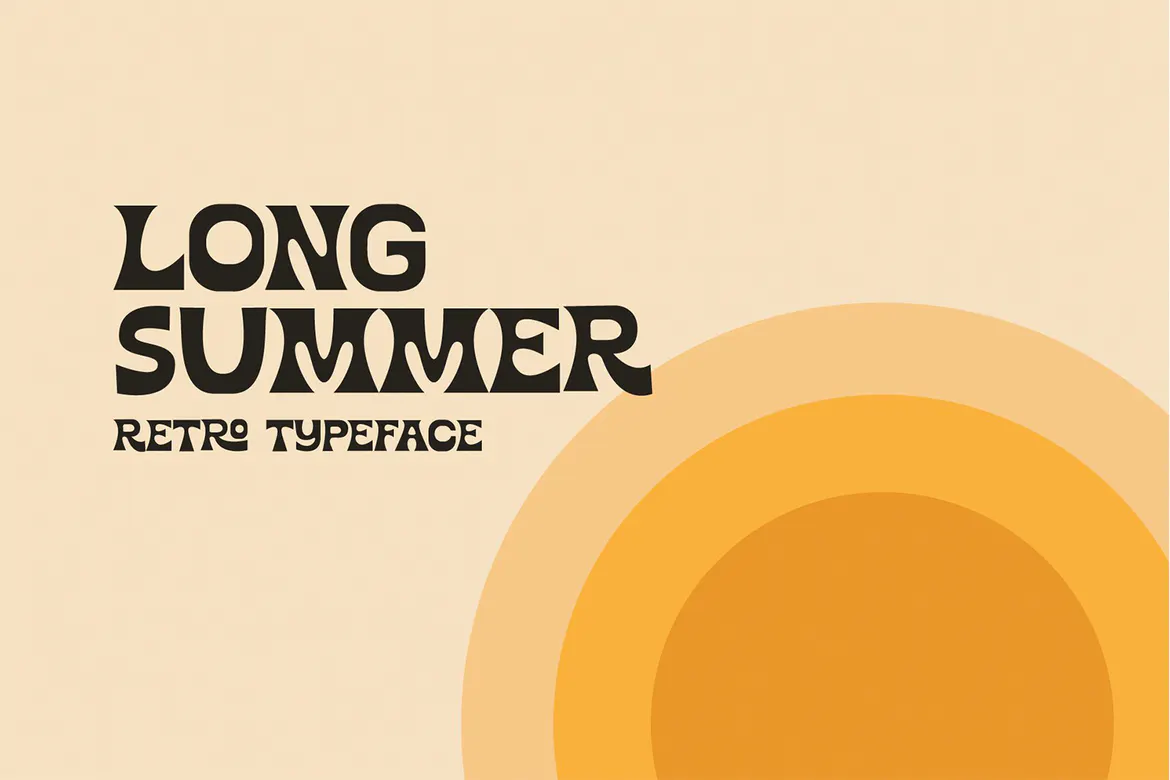 Long Summer is one of the many creations of the illustrious font design company Midnight Grim. As the name implies, the wavy shape of the font's characters gives off a cool summer feeling and is befitting for summer camp posters and beach-themed events. Long Summer will also do well for book covers and creative custom designs.
24. Bahamas
Handmade serif font, Bahamas was crafted by LetterStockstd. This bold, edgy font is the ideal statement-making typeface suitable for any design to be done on a large surface. Bahamas Typeface also has a tropical aura suitable for beach and summer-themed design concepts. This font is available in TTF, OTF, and WOFF file formats.
25. Beach Sound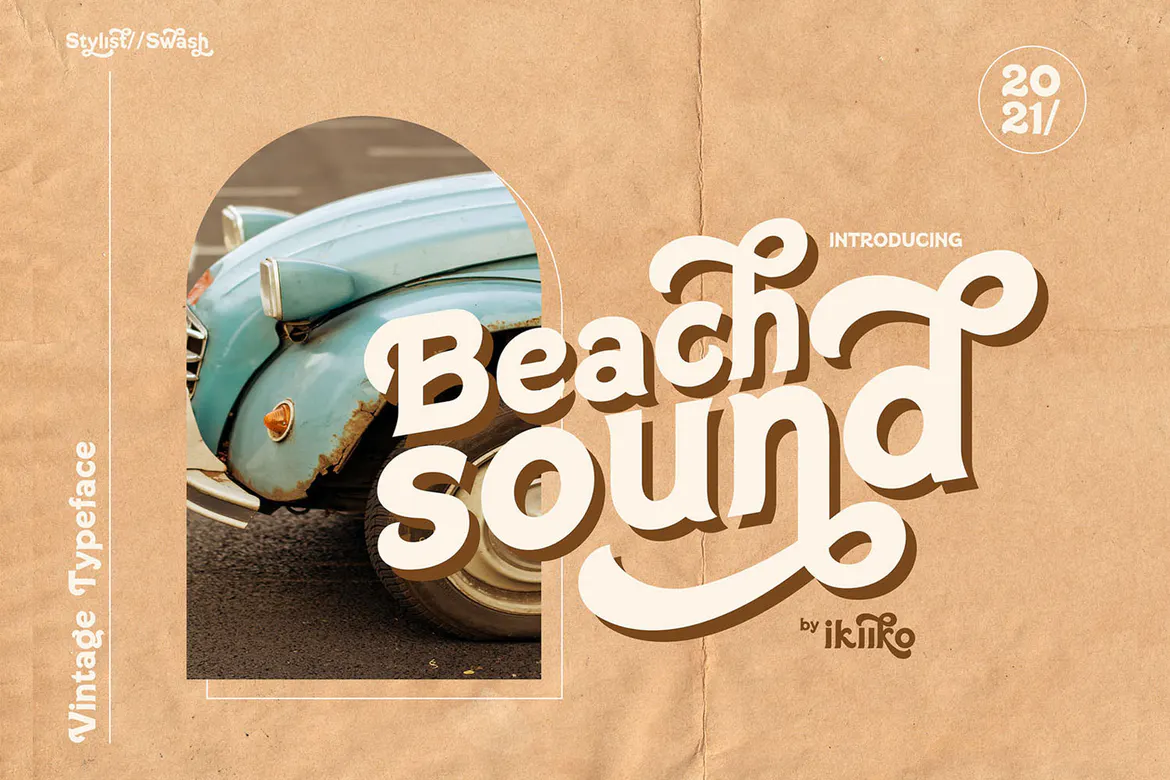 Beach Sound is a stylish, vintage typeface designed by Ikiiko. This retro font is Private Use Area (PUA) encoded, enabling users to access all special characters, styles, and swashes. As a result, designers have the luxury of crafting unique custom designs to suit their specific needs. The Beach Sound Typeface is befitting for branding, especially for food and confectionery businesses.
26. South Montana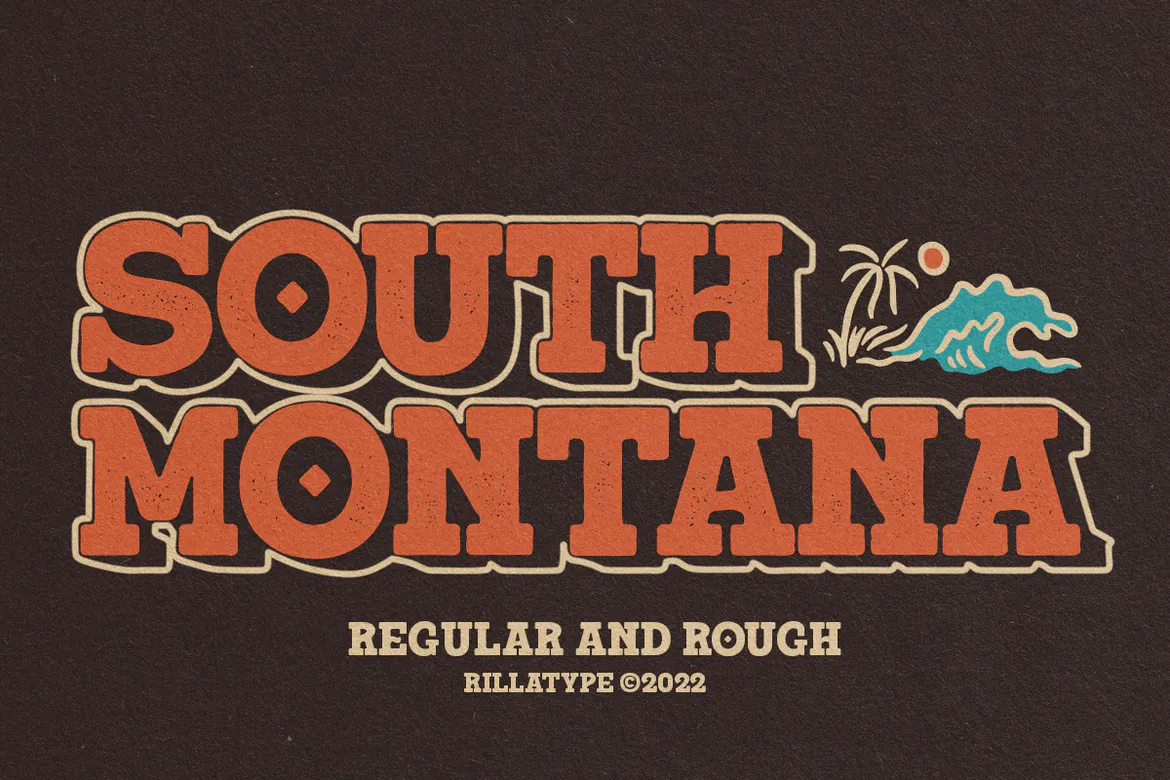 South Montana is a sans-serif surf font designed by a font foundry called Rillatype. The characters' designs are relatively simple but strikingly bold. South Montana Typeface possesses a stunning red color that will blend seamlessly with company logo designs and branding. 
27. Surfbars Font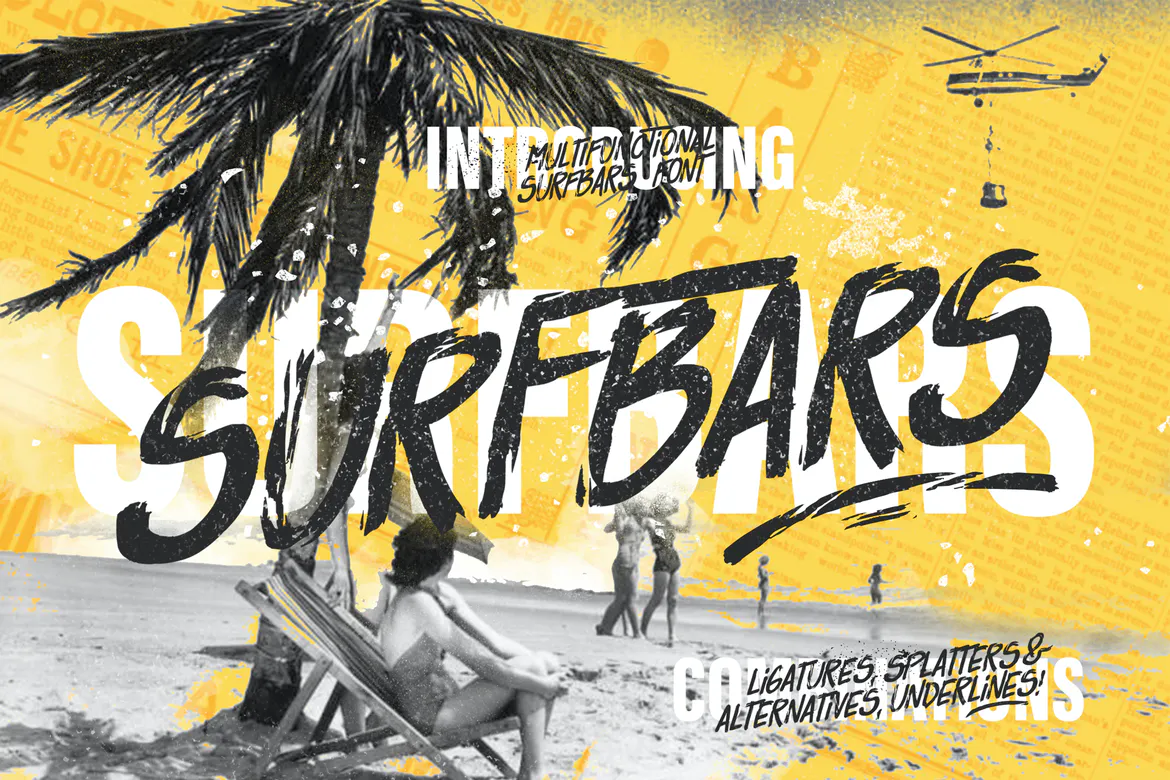 The Surfbars Fonts design is a hand-crafted typeface created by Crotianian font design company, LeoSupply.co. The font design was inspired by surfing, and summer.
Consequently, it stands out for its unique splatter designs and underlines. Surfbars Fonts includes a set of intriguing characters in the upper and lower case and a wide range of ligatures for designers to select from.
28. The Tide
The Tide Font premiered at Tokokoo Studios and embodies the characteristics of a typical surf font style. The bold block-like letters possess irregular, playful shapes that remind you of everything that happens on the beach: the surfs, tidal waves, and winds that cause them. This font style is perfect for beach-themed designs and food menus for seaside restaurants.