Last Updated on September 21, 2022
Space Jam is a 1996 American animated sports comedy film starring Michael Jordan as a fictional version of himself, with Wayne Knight and Theresa Randle appearing in supporting roles. The film was directed by Joe Pytka with inputs from Bruce W. Smith and Tony Cervone.

Space Jam tells a fictionalized story of Jordan's life between his initial retirement from the National Basketball Association (NBA) in 1993 and his eventual return to the court in 1995. The film has since spawned one sequel, Space Jam: A New Legacy (2021), starring LeBron James.
Space Jam Font
The Space Jam film logo is designed in a font known as Lithos Black, a black variant of the popular Lithos typeface.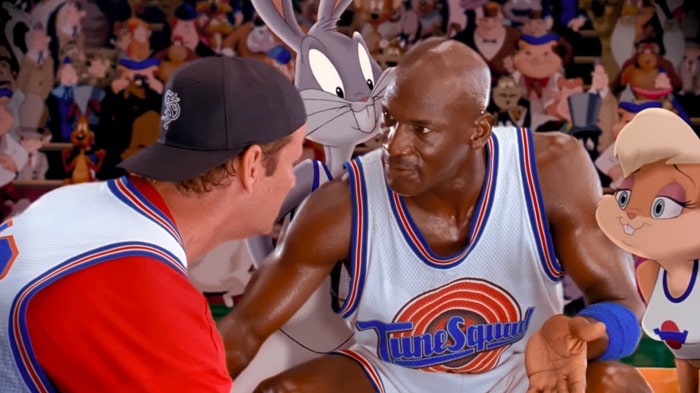 Lithos is a glyphic sans-serif typeface designed in 1989 by Carol Twombly for Adobe Systems. The font is released through the Adobe Type font foundry.

Twombly took inspiration from Ancient Greek architecture while designing the Lithos typeface. The font appears to have been specifically inspired by simple geometric letterforms found in the engravings of Ancient Greek buildings.
However, Twombly revealed that she majorly used Greek inspirations while designing Lithos. According to her, this helped to create a modern reinterpretation of classic designs as opposed to simply reproducing the ancient styles.

Lithos comes in five weights. In addition to the Lithos Black that appears on Space Jam movie posters, there's also Lithos Regular, Lithos Light, Lithos Extra Light, and Lithos Bold.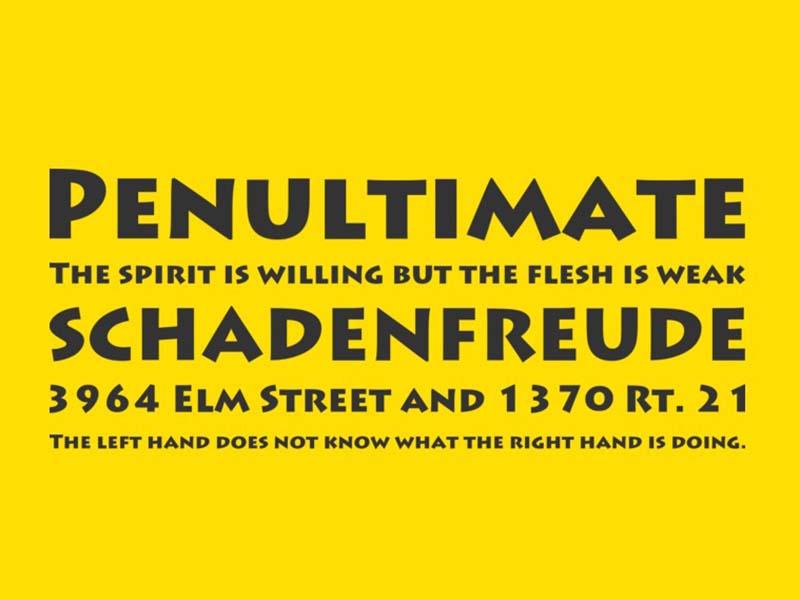 This variety allows you to choose the specific Lithos font that aptly suits your design projects. For instance, the Bold and Black weights would be more appropriate for projects where legibility is the main intention.
The Regular, Light, and Extra Light versions would be suitable where you're looking to add an extra layer of aesthetic appeal to your design works without having the posters look too chaotic.

It's also due to this versatility that the Lithos font has found its way into the posters and logos of numerous brands besides Space Jam. The font was the main typeface of MTV from the late-80s to early 90s. Lithos is also used in the California State Parks logo and the Banjo-Kazooie game logo.

The one notable drawback with Lithos is that the font consists of only UPPERCASE letters. The designer did not make provision for lowercase letters. Also, the number of weights is relatively smaller and limited than most fonts developed around the same period. That's particularly true when you consider that the typeface lacks fancier versions like 'italic' and 'inline.'
However, the seemingly limited character ranges seems to have been taken care of in the Lithos Pro. Lithos Pro is the OpenType Lithos version released in 2000 by Adobe. The version included Adobe CE and Adobe Western 2, as well as small caps in the lowercase positions and Greek character sets.
Where to Download Lithos Black
Lithos Black is available for download from the Font Meme, Mais Fontes, and Free Fonts Download websites.

Note that Lithos Black, as with all other Lithos weights, is free for personal use only. Remember to obtain the full license from the author or publisher before using this font for commercial purposes.