Last Updated on August 14, 2023
Do you think there's life out there in other planets?
This is one of the biggest questions science has yet to answer. Since launching the first person in 1961, we have not only sent unmanned probes into space, but we've also mapped the Milky Way, recorded the birth of stars, and even found out recent knowledge about black holes.
There's definitely more than meets the eye out there in the vastness of the universe.
What's in space?
Space isn't empty. Aside from our own Milky Way galaxy, there are hundreds if not thousands of galaxies, just like ours. 400 million stars are born per day inside nebulae. Asteroids and meteorites float around the universe. And of course, there are the scary black holes where even light cannot escape.
Our own advances in technology have allowed us to contribute something to space as well: satellites and space crafts. NASA has sent 'explorers' like Dawn (currently around the dwarf planet Ceres) and New Horizons (first to explore Pluto) to help us understand more about space and its many objects.
How to create futuristic designs
Designing for the future is more than adding special effects or a cool background – it's about design that lasts.
Think about the stuff you've studied or have been inspired by as a designer. Most of them were created or have foundations as far back as the 11th century. These artists and innovators understood the context of great design, making their works not only last well beyond their years, but also inspiring generations.
In order to create a futuristic design, you should first have a plan. Who is your intended audience? Where will your output be displayed? How will it reflect your message? Ask the necessary questions for they will be the basis of your work.
Second, come up with a solution to a traditional process. Designers also need to be innovators if they want to be closer to the future. For example: for years, people have been using coupons to get discounts during shopping. With everything going digital nowadays, you can design online coupons that anyone can simply collect in an app, or use on any device (e.g. computers, laptops, tablets, etc.).
Lastly, make sure it works. Make a draft or prototype and test it out. Ask members of your target audience for their honest opinion. Can they understand it? How does it look and feel? Can they see themselves using it? How well can they recall it? Test and test until you get your desired results.
Incredible Space Backgrounds
Are we alone? Are there worlds like ours out there? Who knows – the universe is a pretty big place, after all. But one thing's for sure, these breathtaking space backgrounds and textures will help you capture the imaginations of many like yours.
1. Holographic Space Backgrounds Vol.4
These colorful backgrounds by Freezeron Media includes 10 large JPG images for your flyers, greeting cards, presentations, posters, social media banners, wallpapers, and more.
Download Holographic Space Backgrounds Vol.4
2. Space Triangles Backgrounds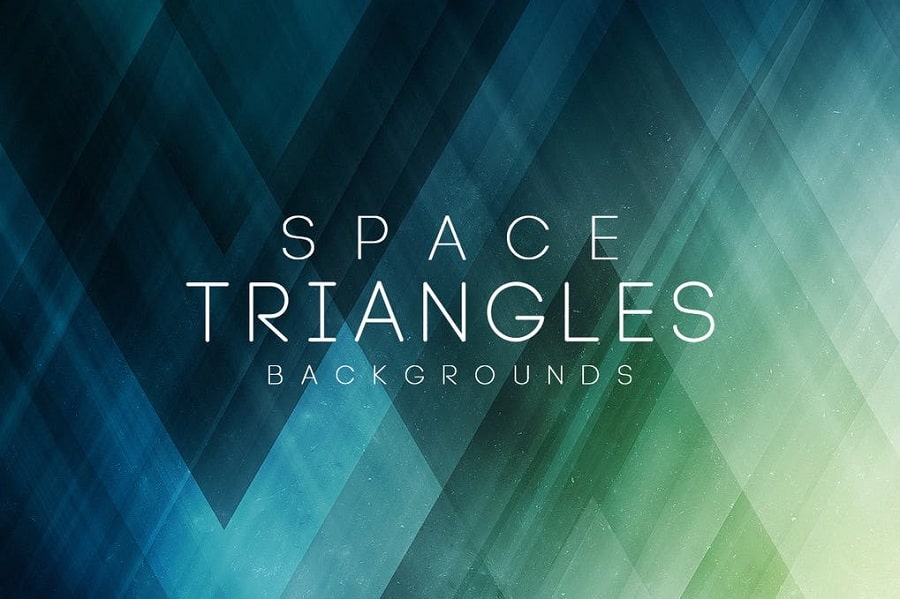 Reminiscent of looking through a kaleidoscope, these unreal creations from Themefire gives you blurry but dreamlike textures to provide your sci-fi, fantasy, or even professional designs a futuristic edge.
Download Space Triangles Backgrounds
3. Outer Space Planetary Template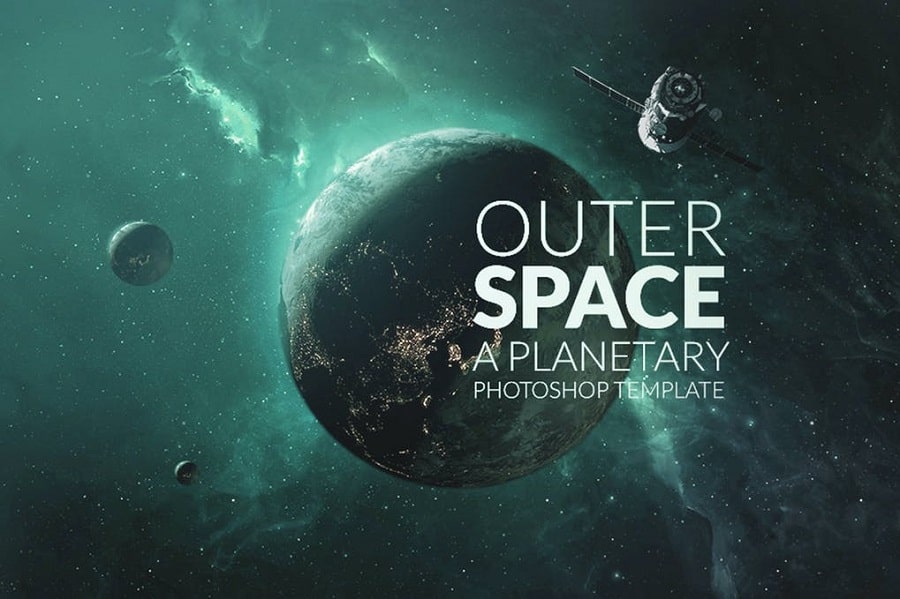 DesignSomething proudly presents this product that includes 7 high-resolution PSD files. All elements are separated on different layers so you can quickly and easily edit them.
Download Outer Space Planetary Template
4. 50 Watercolor Galaxy Backgrounds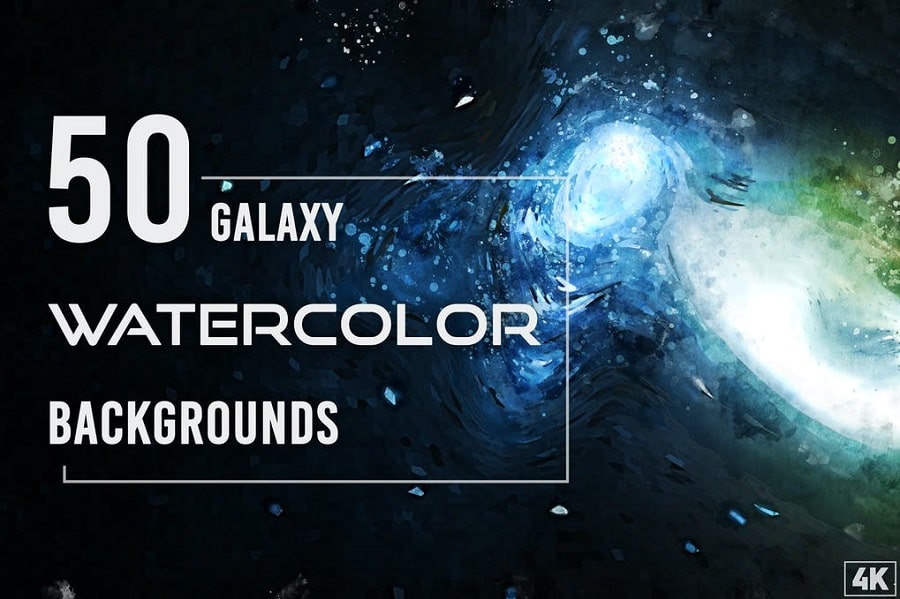 Featuring realistic HD backgrounds (4096 x 2160 px) that are ready to print, Eldamar Studio offers this library of eye-catching and unique images that will give your works a playful, cool vibe.
Download 50 Watercolor Galaxy Backgrounds
5. Space Starscape Backgrounds Vol. 2
If you've ever seen the beauty of the star cluster Pleiades, you'll find that this product by M-e-f has an amazing resemblance. Includes 6 different backgrounds.
Download Space Starscape Backgrounds Vol. 2
6. Space X Textures Volume 1
Imagine space particles as seen through a microscope. This is the world according to Micromove and you're welcome to use it in your posters, album covers, and branding materials.
Download Space X Textures Volume 1
7. Deep Space Backgrounds Vol. 2
Your social media banners, web pages, and desktop wallpapers could use a little futuristic theme using these deep space images.
Download Deep Space Backgrounds Vol. 2
8. Nebula 30 Abstract Design Pack
Feel like you're traveling in the speed of light in these cool abstract backgrounds in high-resolution and 3000px x 2000px layout.
Download Nebula 30 Abstract Design Pack
9. Abstract Sandstorm Nebula Backgrounds
Ever wondered what a space storm would look like? Now you can re-create your fantasies using this exclusive product from Wutip.
Download Abstract Sandstorm Nebula Backgrounds
10. Watercolor Space Backgrounds
Who knew watercolors have the ability to paint near-realistic depictions of our universe? These breath-taking backgrounds sure are proof of that.
Download Watercolor Space Backgrounds
11. Space Backgrounds 9
Stars are born inside nebulae – and so are exciting ideas. Make your own come alive using these wonderful JPG images.
12. Galaxy Backgrounds
The vastness of space doesn't have to be scary. With these amazing views, you'll feel like you have first-class seats to the best show in the galaxy.
13. Space Backgrounds 10
Available in 10 various hues including turquoise, ruby red, golden yellow, and emerald green, these backgrounds are going to be the star of your next project.
14. Space Backgrounds 14
Trap a multitude of stars on your posters, desktop wallpaper, flyers, cards, or webpage when you download these remarkable images.
15. Realistic Nebula Backgrounds
With 5 different high quality backgrounds to choose from, you can let your imagination run wild when you play around with this exclusive pack.
Download Realistic Nebula Backgrounds
16. 40 Deep Space Backgrounds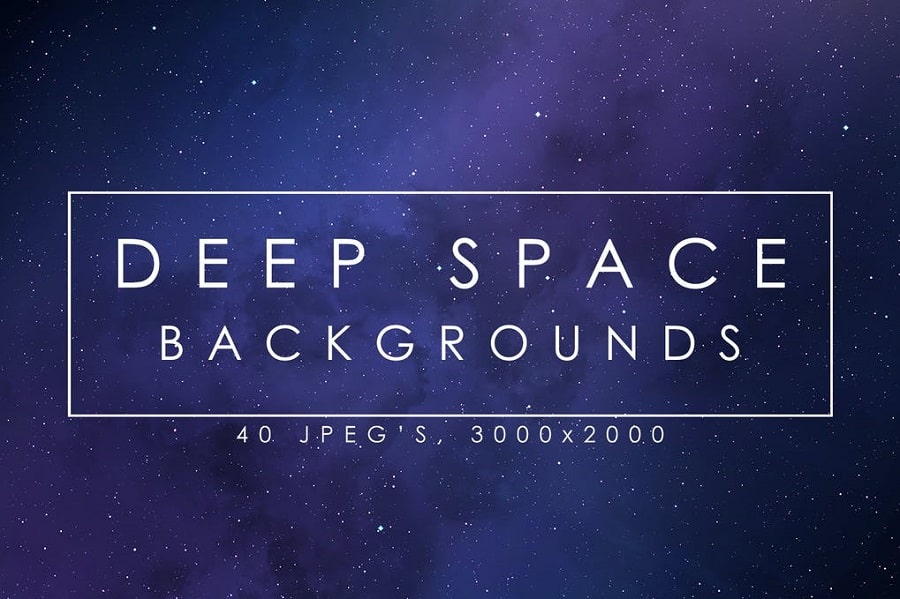 What do you think is out there in the far reaches of space? You can fill in the details yourself using these beautiful images that portray the cosmos.
Download 40 Deep Space Backgrounds
17. Space Marble Backgrounds
Bright colors, abstract shapes and swirls, high resolution – you get these handmade space marble backgrounds that will look absolutely stunning on the Web or on print.
Download Space Marble Backgrounds
18. 30 Aurora Space Backgrounds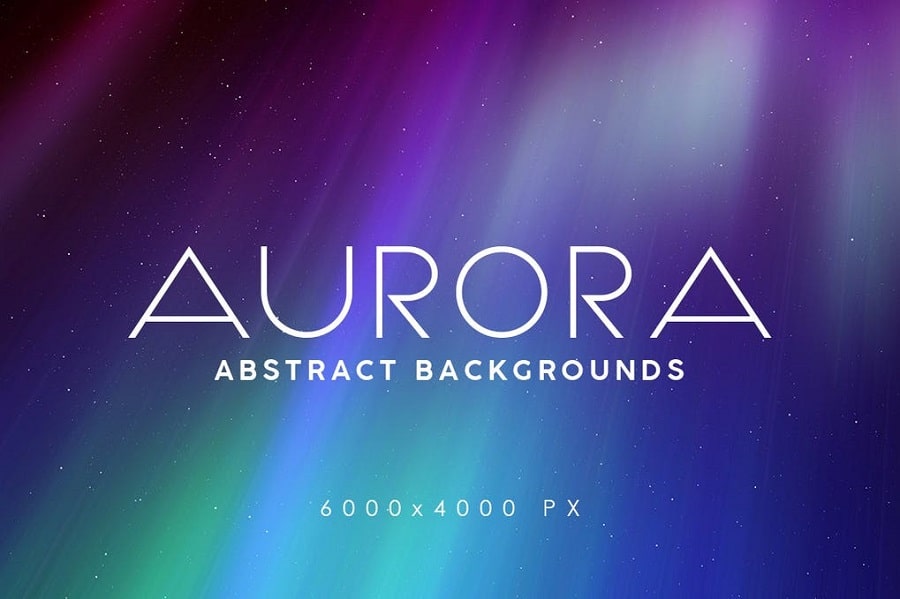 The northern lights are one of the world's most beautiful phenomenons. Featuring JPGs in 6000×4000 resolution and 30 various designs, these images will astonish you as much as the real thing.
Download 30 Aurora Space Backgrounds
19. Space Explosion Backgrounds
A burst of color that will surely amaze audiences. This product consisting of 22 backgrounds can be used as a standalone or in combination with other graphic elements.
Download Space Explosion Backgrounds
20. GEO/SPACE
Geometric shapes created with code, these creations from Codetoform will dazzle, delight, and deliver stunning visuals you can easily edit and share with the world.