Last Updated on September 28, 2023
Are you looking to promote your spa? Do you need a little help catching the attention of new and potential clients? If so, then you have come to the right place.
The power of a good font is understated, and most of the time, companies will use generic typefaces in their promotions, not understanding that in order to attract attention, you have to stand out! 
This article looks to help you do just that. And with these stylish, sleek, and modern serif typefaces, you will be just moments away from creating something unique and stylish for all the world to see. 
Modern Zen Spa Fonts
1. Amenti
Introducing Amenti – the epitome of modernity and sophistication. Featuring clean lines and graceful curves, this font comes in six different weights for convenience. As a sans serif, you can rely on its charm and minimalist aesthetic to leave a lasting impression on viewers. Use it for branding projects, printed works, or website design.
Amenti will elevate any composition to new heights. Versatile and highly legible, it's the perfect choice for both display and body text. So the next time you need a font to clearly communicate your message, there's no better option than Amenti.
2. Hello Bagest 
Hello Bagest is an aesthetic serif display font with alternatives and ligatures that create stunning logos, quotes, invitations, flyers, or posters. The thin strokes give the font a slick and modern quality that we think will make any promotion stand out from the crowd.
3. Gilfiky
Gilfiky is an elegant modern serif that provides simplicity and grace. The package provides you with upper and lowercase letters, numerals, punctuation, and multilingual support, so you are getting and stylish and versatile typeface all in one. What's not to love? 
4. Notedinary 
In contrast with the two typefaces above, Notedinary is less simplistic in its approach and provides the user with a stunning cursive design that we think will showcase the beauty, elegance, and relaxed nature of your spa practice. 
The font package supports over 60 languages, and there are 204 glyphs in total. You can also pair it with a range of other fonts from this list to create a stunning contrast and balance within your promotions. 
5. Blushing Rose 
Blushing Rose is a feminine font with a gorgeous design. There are a host of alternates and ligatures attached to the font, and it is just perfect for spa invitations, posters, and flyers. 
6. Brandcake 
Simple and effective, the name may be a little unusual, but the design of the font is the real selling point here, and its unique look makes it ideal for a range of different projects, designs, and promotions. Combine it with other designs, edit it using the OpenType features available, and enjoy its multilingual functionality. 
7. Calming 
The name says it all, this font is modern, cute, and unbelievably simple in its design. It is a serif that is well balanced, and comes with upper and lower case lettering, numerals, punctuation, and glyphs as well. 
8. Melissa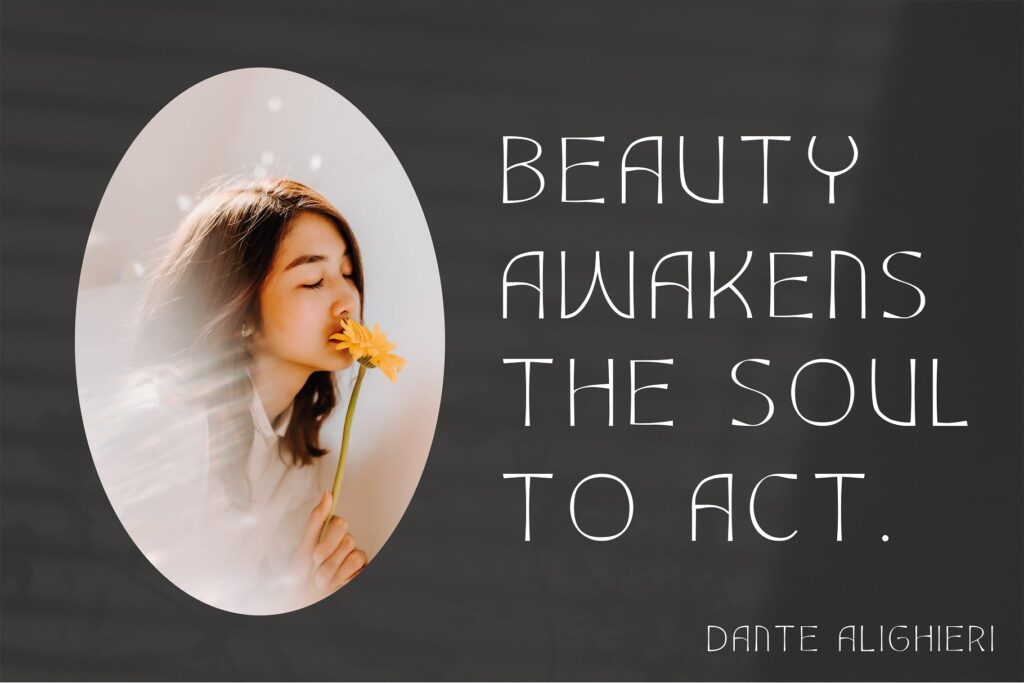 Elegant and feminine, the Melissa typeface exudes modern sophistication and refined style. Its graceful curves and clean lines are perfect for creating designs that are both luxurious and inviting.
Try it on beauty, cosmetics, fashion, web design, and more. Each letter is a stand-out, adding a touch of handcrafted artistry to your projects. Thin and minimalist, this font paints a picture of effortless beauty and timeless grace.
It's also versatile enough to be used for modern or vintage concepts. With Melissa, you can create designs that are unforgettable, vibrant, and enchanting.
9. Kugile 
Modern, clean, and stylish, these are three adjectives that every spa in the world would want to be associated with them. So why not use a font that has all three of these qualities. If you are looking for a font that ticks all of the boxes, is easy to use, and is super-versatile, then you need Kugile. 
10. Yumlocks 
There is something classical about this font that we think makes it loom super attractive. The lines are a mix of straight and curves which we feel changes the tone of the font quite a lot. This dual-tone and dynamic approach could look great on a poster, a flyer, or a social media post. 
11. Kingdom 
Elegant and stylish, just like the template poster suggests, Kingdom is a truly beautiful serif font that will add a touch of class and sophistication to any design you choose to use it on. 
12. Lucera
Modern and well-balanced, this font is not only aesthetically pleasing but highly sophisticated. Perfect for posters, flyers, open day invitations and social media posts, Lucera is the ultimate typeface for your spa. So try it today! 
13. Kaylush 
Not only is this typeface modern and classy, but it has a 70s throwback look with its groovy curved edges too. The package contains upper and lowercase lettering, numerals, and punctuation. Easy to edit, easy to use and easy on the eyes, Kaylush is a great choice. 
14. Grathink 
This modern serif font is perfect for any promotional designs, and can be used in tandem with a range of other classic serif typefaces. 
15. Beilu Mooli 
Aesthetically pleasing and elegant, this thin and modern design would be a great addition to any promotional poster or invitation. There are a number of alternates and ligatures included in the package, so you are really getting your money's worth. 
16. Gadhen 
Simple and effective, this font is beautifully curved and created with precision to ensure that your posters and designs look professional. 
17. La Beauties
This modern cursive font is elegant and attractive. La Beauties includes a full set of uppercase and lowercase letters, numerals, punctuations and ligatures. The lowercase letters are completed with beautiful beginning and ending swashes. 
18. Beauty Nigella 
Beauty Nigella is a serif display typeface that has the thickness of a regular font. This font is suitable for invitation cards, quotes, titles, magazines, etc. The styles and ligatures are stunning, and you even get multilingual support. 
19. Addington CF 
While on the surface this font may seem basic in design, there is a neutral beauty to this typeface that we think any spa can avail of. 
20. Quietwave 
Quietwave is a serif display typeface that has the thickness of a regular font. This font is suitable for invitation cards, quotes, titles, magazines, etc. The serif is curved beautifully and will suit any project or design.
21. Glastigo
Light, thin and elegant, this Glastigo font is ideal for posters, invitations and flyers that will promote a classy and luxurious experience.
22. Gilvestre 
It doesn't get any more elegant than this. Perfectly weighted and nicely balanced, Gilvestre is a stunning option for the modern spa to utilize in their designs and projects. 
23. Bromilo Typeface 
Thicker and beautifully curved, Bromilo font is a stunning choice if you want something a little bolder to stand out. With a range of different font designs included in the package and a host of ligatures and alternates included too, it is the perfect option. 
24. Houstiq 
Simple, elegant, and luxurious, this Houstiq font is just what you need if you are hoping to create a design that is simplistic and eye catching. So try it today and see it for yourself! 
25. Rainbow Beauty 
Cursive, regal, and intimate in its design, this Rainbow beauty font gives off perfect vibes that we think your spa will want to utilize. It is a handwritten style font so it offers a more intimate look as well. A great option to consider for any promotion. 
26. Eiosaka 
Eiosaka font comes with some ligatures and typefaces, so you can combine them to create a perfect design for your spa. Eiosaka Elegant Stencil Serif font is perfect for your upcoming projects and can be easily edited through a range of different editing softwares and programs.  
27. Kaivalya 
There is a slight ethnic or foreign font to this font that we feel would be perfect for a Turkish bath. It is unique, contains a range of different alternates, and has a number of glyphs included too.