She-Hulk: Attorney at Law, commonly shortened as She-Hulk, is an American TV miniseries created by Jessica Gao for Disney+. The 30 – 38 minutes series was originally released on August 18 – October 13, 2022. It features an ensemble cast, including Tatiana Maslany, Jameela Jamil, Ginger Gonzaga, Mark Ruffalo, and Josh Segarra.

She-Hulk follows Jennifer Walters (Tatiana Maslany), an attorney that specializes in superhuman-oriented legal cases.

Walters is single and in her 30s. She's also a green figure that towers to a majestic height of 6-foot-7-inch, features that she acquired after she underwent a physical transformation due to a hereditary Hulk gene. That means she has a mid-life crisis to navigate even as she attempts to crack her rather bizarre cases.
She-Hulk Logo
Despite being a relatively new series, She-Hulk has already experimented with more than one logo design. The series' current badge is a retro design that features the wordmark 'She HULK', executed in two levels. The word "She" is rendered in lowercase except for the letter 'S,' whereas the word "HULK" is in uppercase.

She-Hulk's emblem uses a color scheme that's reminiscent of the characters in the miniseries. The 'She' part of the logo is in purple while the 'HULK' portion is in green and outlined with purple shadows.

Most versions of the logo feature the inscriptions 'MARVEL STUDIOS' set above the "She-HULK" wordmark and 'Attorney At Law' executed beneath.
She-Hulk Font
She-Hulk uses two sets of custom typefaces on its logo. The fonts are unique and were likely designed exclusively for use on the television miniseries' badge.

However, there are several close matches you can experiment with. One such pair is 'H74 Miami Viced' and 'Tondu.'
About H74 Miami Viced
H74 Miami Viced is a dirty, script typeface developed by Hydro74, an Orlando-based designer officially known as Joshua M. Smith. The font's official name is actually Miami Viced and the 'H74' word simply references its designer.
Miami Viced is the font used for the 'She' word on She-Hulk's logos and posters. This typeface is not to be confused with 'Miami Vice.' The latter is a fancy font created by famous type designer Morris Fuller Benton.

H74 Miami Viced is a relatively new font. However, the typeface has already earned its stripes among the most exquisite fonts ever designed. That's mainly due to its solid shape and incredible legibility.

Miami Viced is currently available in a single weight and style. But that's not a limitation, considering the wide range of characters it supports. The typeface lets you create your designs in both UPPERCASE and lowercase letters. You can also access numerous letterlike symbols, as well as all integers, most punctuation marks, popular currency symbols, and fractions.
Miami Viced sports a clean appearance that makes it perfect for use in creating official designs. Consider the font if designing your company's logo and business cards. The typeface would also look spectacular on invitation cards, advertisement materials, apparel branding, and embroideries.

H74 Miami Viced is available for download from various online font repositories, such as Creative Market and What Font Is. The typeface is generally marketed as a commercial font. Therefore, you may download it free of charge for personal use but you need a commercial license to use it for business purposes.

To download Miami Viced, you'll need to select your desired file format and size, then press the 'Download' link. The typeface is mostly available in the OpenType File format. This format lets you access all the nifty features the font comes with.
About Tondu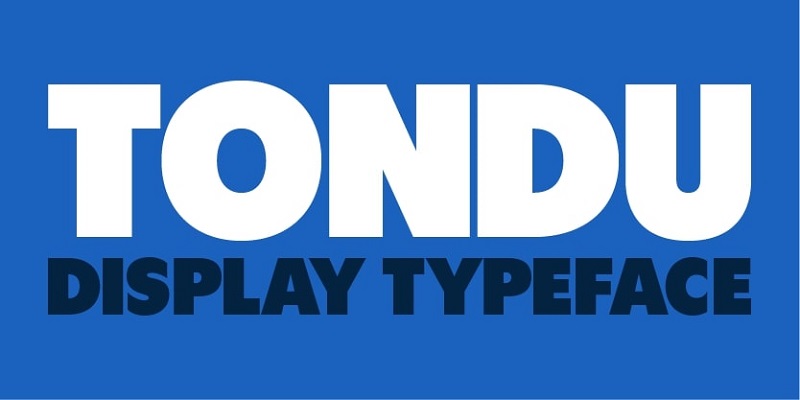 Tondu is a straightforward display typeface designed by Jonathan Hill and published by The Northern Block. The font was created taking inspiration from movies of the early 1900s. It's the font used for the "HULK" word on She-Hulk's logos.

Tondu features solid upright forms that seamlessly combine with smooth curved details to create a clean and bold texture. The typeface boasts over 490 characters. All the characters are available in one Regular weight and Heavyweight style.

Like most fonts published by The Northern Block, Tondu is predominantly available in the OpenType File (OTF) format. The OTF format comes with an array of features, including UPPERCASE and lowercase letters, letterlike symbols, and digital numerals. The typeface also lets you experiment with various lining figures, fractions, punctuation marks, and currency symbols.
Being a display font, Tondu would be best suited for titling or highlighting certain sections in your documents and graphic designs. The typeface would also help bring out the focus elements in your advertisement materials, such as flyers, posters, and billboards. Other common areas you could use Tondu include apparel branding, movie & television series titling, and store signage.

Tondu is readily available for download from various websites, including Adobe Fonts, My Fonts, and Font Squirrel. The font is free for personal use. However, you'll need to contact the designer before using it on commercial projects.

Once you have the right of use, you can download Tondu using any device and operating system. That's another thing that makes this typeface worth considering for your next graphic design projects.