Last Updated on June 10, 2022
When was the last time you updated your resume? Have you been applying for jobs this year without any luck? That little piece of paper is your key to getting an interview. That's why there are thousands of tips online about how to write, improve, and update a resume.
If you've done your homework well, your resume could be your ticket to a dream job, or to a new industry.
How To Format a Resume for 2021 and Beyond
Regularly updating your resume – whether or not you'd be looking for a new job soon – is always a good idea. Make sure that anything noteworthy, e.g. recent seminars, achievements, or classes taken, is included. In essence, experience or skills earned between 10 and 15 years should be taken into account.
There are three main types of resume: chronological, functional, and combination. A chronological resume is recommended for those with plenty of work experience. While a functional resume is better for those with employment gaps.
A few of the best practices are:
Setting proper margins and spacing;
Placing emphasis on essential areas by using bold, underlines, or caps;
Using bullet points for quick scanning; and
Picking clean, simple fonts that are not distracting.
Most recruiters use an applicant tracking system (ATS) to help them sort through piles of resume everyday. Any of the three aforementioned resume types is a safe bet because they're easy to read and are scannable. Recruiters only spend about 20-30 seconds scanning a resume. So make sure to write only the most pertinent information, and put them where employers can see those first.
How To Make Your Resume Stand Out
Regardless of niche or industry, there's one thing recruiters and hiring managers agree on: they want clean, easily scannable documents. While it can feel tempting to showcase your personality through a creative resume, it's a huge gamble. One, you need to ensure that the company you're applying for is open-minded about that. Second, unless it's in the creative or marketing field, it's a tough call.
Your best bet is to stick with simple resume formats. But who says you can't play it up a little? Pairing good, readable fonts can add a bit of jazz to an otherwise bland paper. Just make sure to avoid anything decorative like script or bubble fonts. Also, remember to size your fonts between 10 and 12 points.
Another cool method is adding a letterhead. This is great when applying for sales or marketing positions because it showcases creativity without going overboard. If you've been freelancing for instance, and you already have a brand, adding a personalized letterhead shows that you understand branding and marketing concepts.
Professional Resume Fonts
Want a clean-cut resume without Times New Roman? Here are the best alternative resume fonts to help you gain an edge during your applications.
1. Addington CF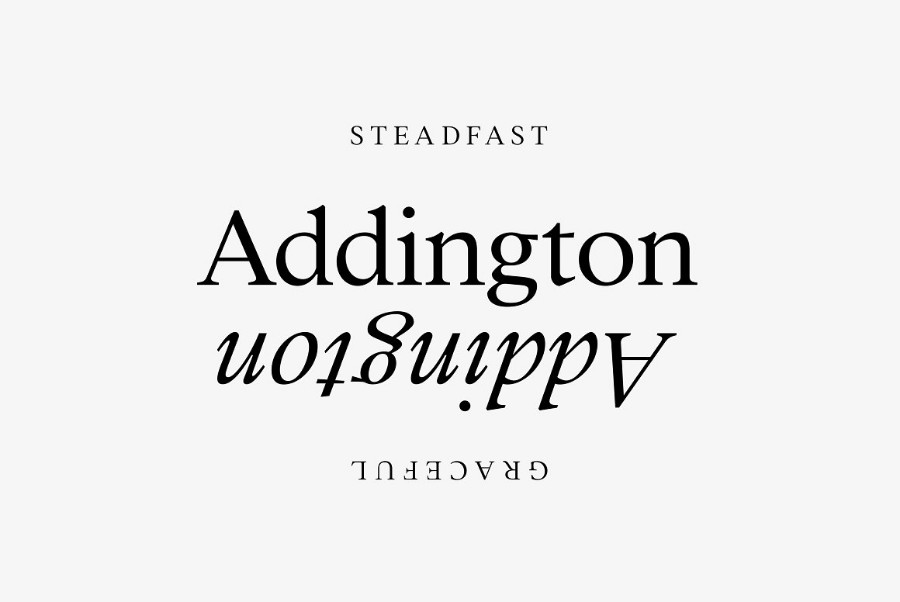 Connary Fagen proudly brings to you this graceful and bold serif that works beautifully as body copy or as a reliable display typeface. The set contains 7 weights with roman and italic sets, plus free updates.
2. Articulat CF
An updated and streamlined take on midcentury type design, this well-spoken sans was made from scratch so it's unapologetically bold, clean, and clear. With 10 weights and obliques for a total 20 fonts, you definitely won't run out of things to say with this on your arm.
3. Undeka San Serif
Inspired by the grotesk typefaces created during the early 20th century, this contemporary sans from Bolderaja1 Studio and designed by Krisjanis Mezulis offers 6 strong fonts.
4. Fractul Font Family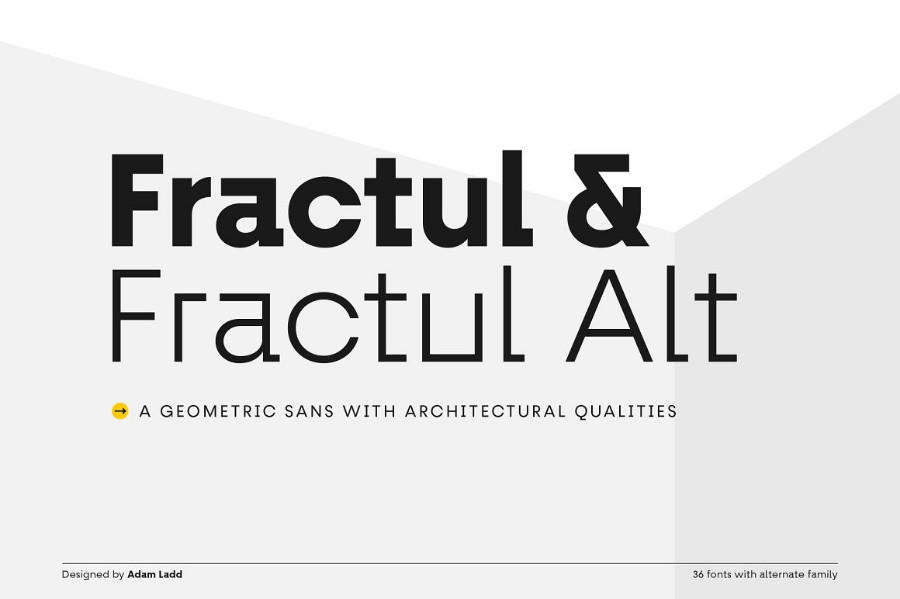 With a whopping 36 styles in total, this font family by Adam Ladd provides classical proportions with architectural qualities for a truly oriented, modern appearance. And with more than 600 glyphs plus extensive Latin language support, you probably won't need anything else after your purchase.
5. RNS Sanz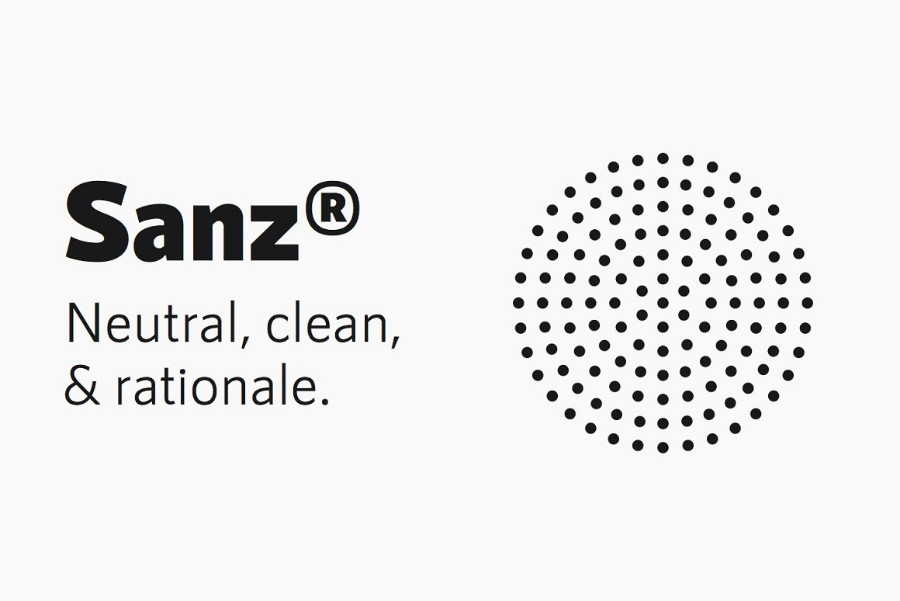 Rational, neutral, but generous, this font family by RNS Fonts will keep you grounded with its 7 aseptic typefaces that remain legible, even during the most stressful scenarios.
6. Ageo
Eko Bimantara gives you a warm, quirky, but elegant geometric font family that's purposeful and easy to read. With 8 weights with matching italics, it will give your works a minimalist yet determined appeal your audiences will approve.
7. Oyster
Oyster is a sexy and elegant sans serif typeface. This font will grab attention and make your works stand out. Its use is ideal for fashion projects, packaging, branding, magazines, headlines, social media, invitations, and much more. Oyster also includes beautiful ligatures, which will add an extra spark to your design.
Test this font by typing here
8. Gilmer
Featuring 6 fresh font, this sans serif font family by Piotr Łapa was inspired by iconic typefaces like Futura and Avant Garde. Versatile enough to be used not only on resumes but also on magazine covers, posters, and brochures, this geometric sans won't let you down.
9. HK Gothic
With a total of 12 fonts, this product by Hanken Design Co. has influences from early American Gothic typefaces, giving them a clean yet organic feel.
10. TT Norms Pro
A universal sans serif but better in every way, this geometric grotesk set from TypeType can be applied to almost anything – from resumes, business cards, logos, and cover letters, to posters, product packaging, labels, signage, websites, and editorials.
11. Autor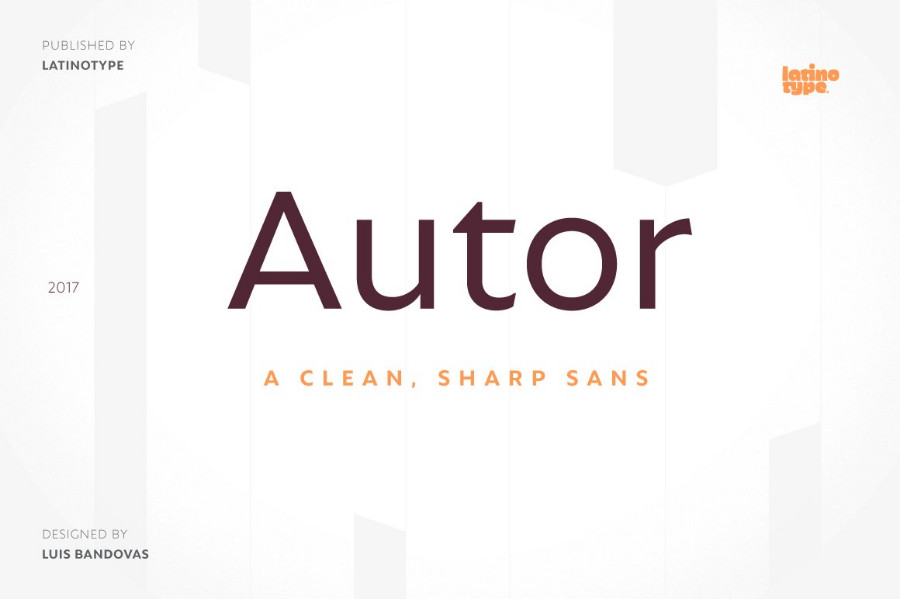 Want to give your designs that 'sharp' and contemporary feel without looking forced? This medium-contrast sans serif from Latinotype comes with a total of 14 styles that are sure to deliver.
12. Aurora Grotesk
Sleek, contemporary, and surprisingly eye-catching, this product from Studio Aurora will make your designs look official and professional with just the right hint of sophistication. It's recommended for branding, posters, invitations, quotes, blog headers, editorials, and advertising.
13. Rolves
Make that first impression count using this modern sans by Craft Supply Co. Structural and simple but with distinct features, it's a wonderful choice for business cards, logos, letterheads, blog headers, art quotes, as well as wedding invitations, book titles, and more.
14. Edinburgh
You can't go wrong with picking a classic – so you can't go wrong when choosing this timeless serif by Jen Wagner Co either.
15. Zimra Serif Fonts Family Pack
Creativetacos gives you this modern serif that's just waiting for the right opportunities to show its capabilities. Featuring a set of 5 weights, try it in all-caps for a gorgeous, effortless look.
Download Zimra Serif Fonts Family Pack
16. Floren Typeface
Made with persistence and passion, this beautiful font by Alit Design keeps it real and down-to-earth with its minimalist yet special bracketed serif shape.
17. Visby CF Geometric Sans
Inspired by the stark beauty and crisp air of the Arctic, this geometric typeface has friendly and charismatic lowercases, and sophisticated but authoritative uppercases. This Version 4 includes redrawn and improved letterforms to give that humanist appeal and warmth.
Download Visby CF Geometric Sans
18. Prota Basic
With the functionality of Scandinavian industrial design, Igor Petrovic brings to you this elegant sans that gives you the best of both worlds: beauty and purpose, subtlety with strength. Featuring wide mono-line looks with 'squarish' (super-elliptical) curves, it certainly stands out in the sea of simple cut-out fonts.
19. Yarelli Sans Serif Font Family
There are no pretensions when you use this basic sans serif from Symufa. With 3 styles (Regular, Round, Outline) to choose from, it's a great addition to magazine covers, logos, invitations, presentations, posters, blog titles, name cards, web layouts, product design, and more.
Download Yarelli Sans Serif Font Family
20. Chromatica
This versatile font family by Polytype contains a total of 6 fonts that won't disappoint no matter where it's applied to. Clean, simple, and geometric, it's everything you need for crisp, clear branding.
21. Jeko Geometric Sans
Sturdy, sharp, and strong – these qualities that recruiters look for in a candidate are embodied in this contemporary geometric sans by Ellen Luff. Available in 6 fonts that are highly legible, it's perfect for CVs, cover letters, corporate presentations, business cards, and more.