The Boston Red Sox is an American professional baseball team that competes in Major League Baseball (MLB). The team was founded in 1901 as one of the eight charter franchises of the American League (AL). It currently competes in AL's East division.

The Boston Red Sox has achieved remarkable success and suffered upsetting setbacks throughout its over 100 years of existence. Some of the team's notable victories include winning nine World Series championships (out of 13 participations) and tying for the third-most of any Major League Baseball team.
Boston Red Sox Font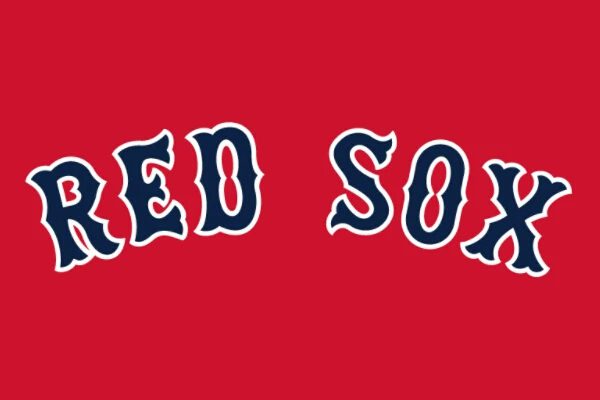 The Boston Red Sox uses a unique font on its logo and official branding materials. It's likely that the Boston-based baseball team hired a team of in-house designers to develop its typeface. However, the font is very similar to Bosox.

Bosox is a fancy, western typeface created by a designer named Lee Gordon. The font is not a distinct style but a large family comprising five different styles, including Regular, Outline, Outline Heavy, Semi Bold, and Full. All Bosox styles let you experiment with 76 glyphs and 76 characters. The characters include 75 Basic Latin and 1 Latin-1 Supplement.

Evidently, Bosox contains a rather limited character range compared to many fancy fonts. But the typeface makes up for that drawback with its stylish and innovative design. Letterforms executed in Bosox sport a seamless blend of creative design elements that you'll not find in most similar fonts. Examples include curved strokes, jagged edges, and bullet holes.
How Do You Apply Bosox?
Due to its curly and somewhat distorted letterforms, Bosox is excellent for adding a dusty and old western appearance to your design projects. You can use the typeface to create posters, flyers, playing cards, company logos, and branding projects.

Bosox would also look great on product labels, video game covers, magazine covers, apparel design, and fashion-related websites.
Where Can You Download Bosox Font?
Bosox is available for immediate download on numerous websites. Examples include Font Meme, Fonts 4 Free, Fonts Blog, and DaFont.
Is Bosox Free?
Most fonts are available for free for personal and/or commercial applications. However, Bosox falls in neither category. The typeface is generally licensed as 'Unknown.'

Note that fonts licensed as 'Unknown' are not necessarily free for use. This licensing model only implies that little is known about the license type and designer information.

The best way to use Bosox without violating any copyright laws is to follow the download terms and conditions on whichever website you choose to download the font from.
Looking for font alternatives to Bosox? Check out our collection of sports, masculine, and college fonts.