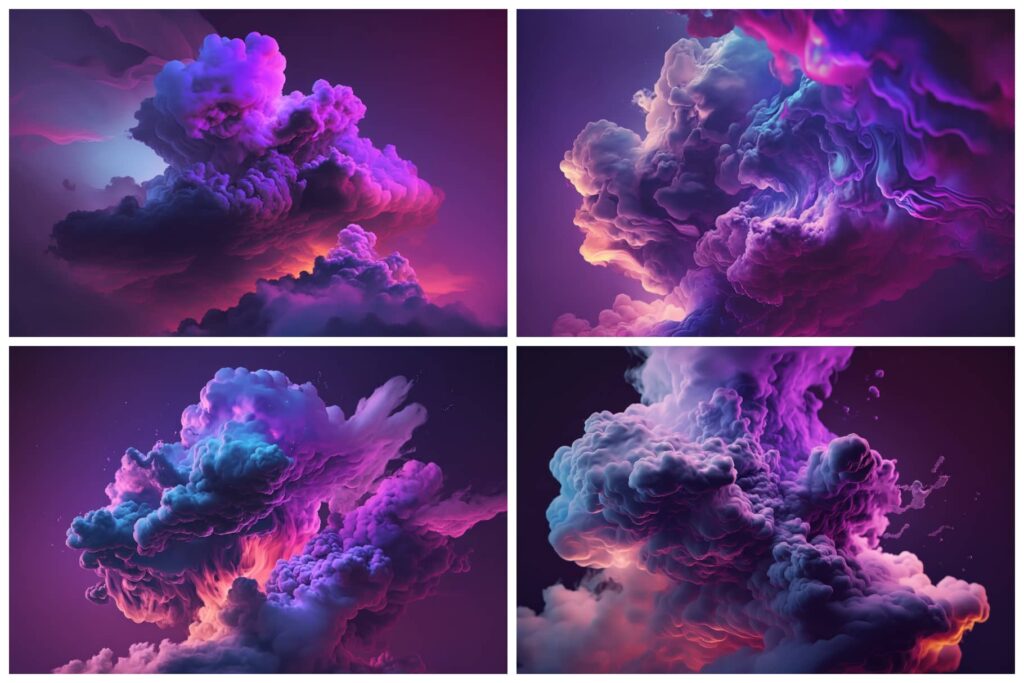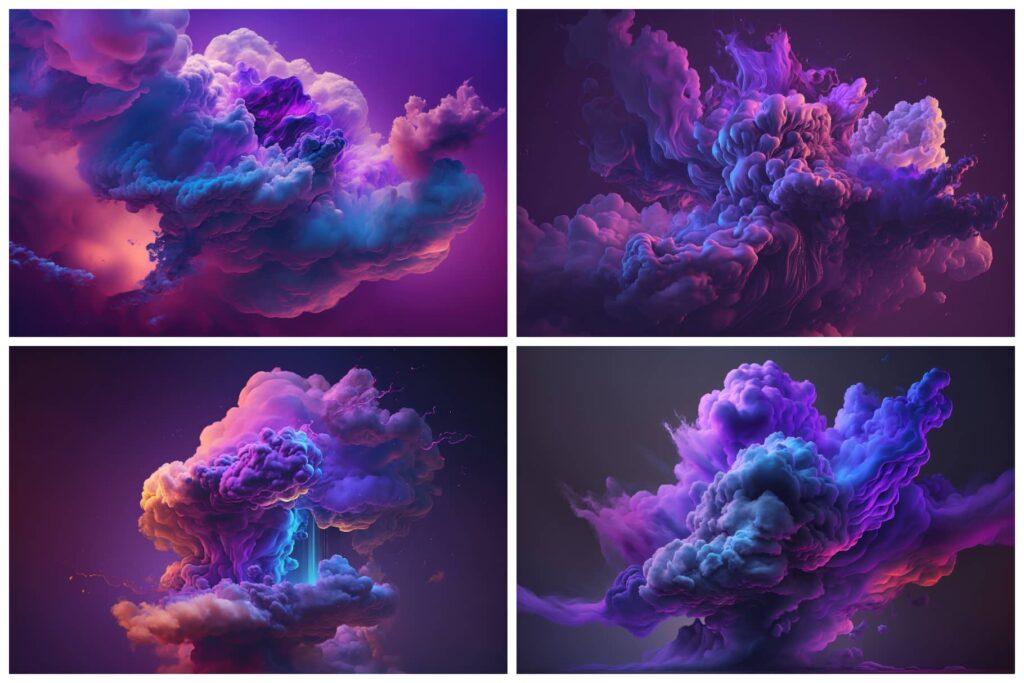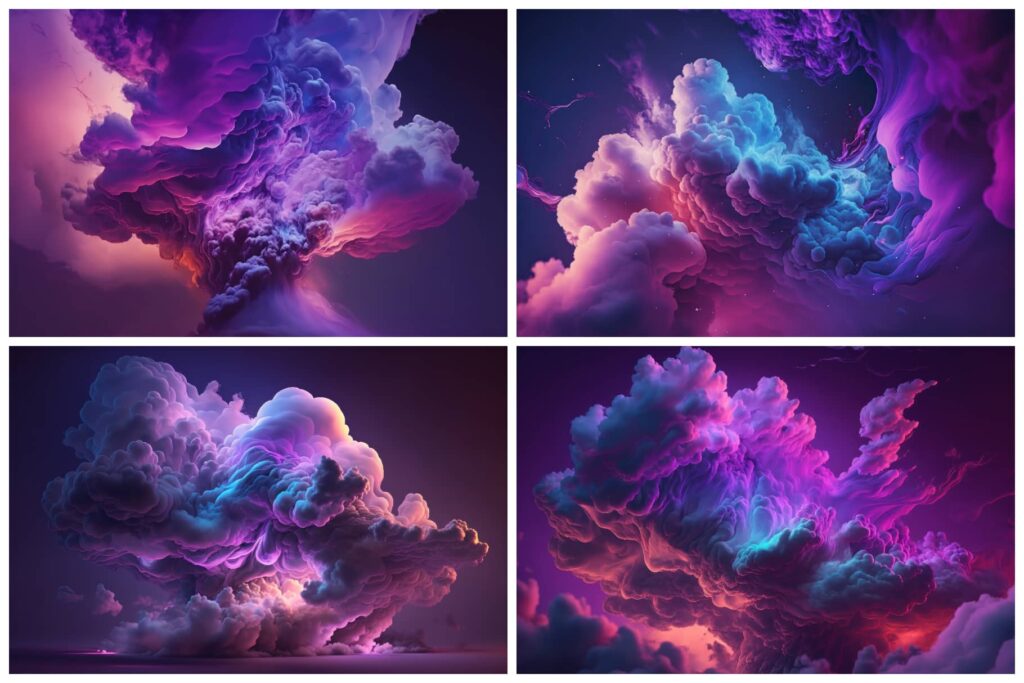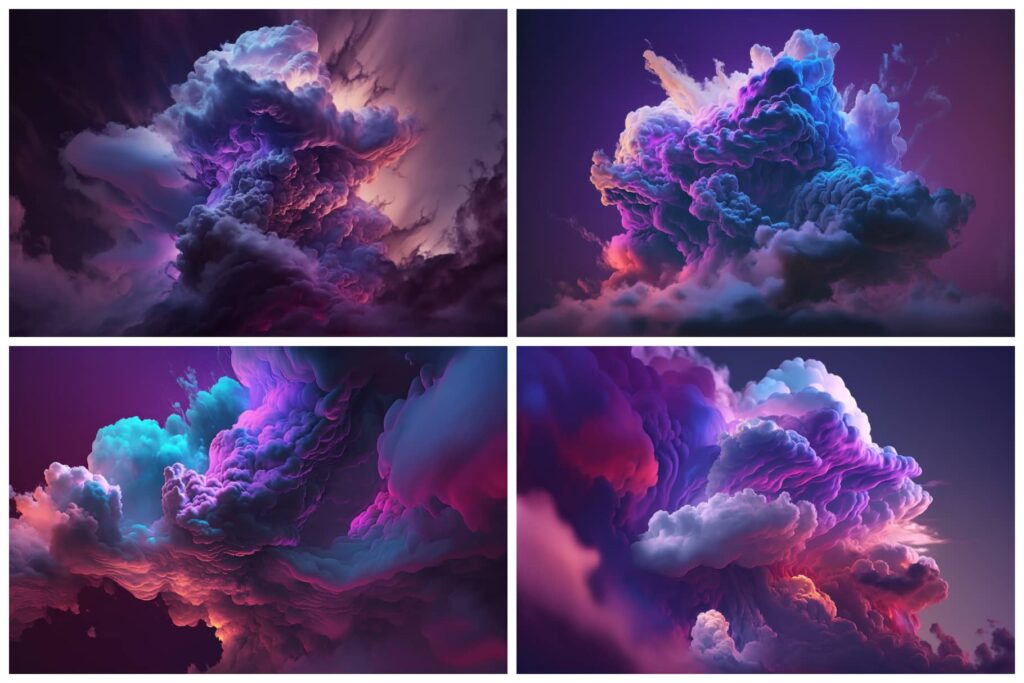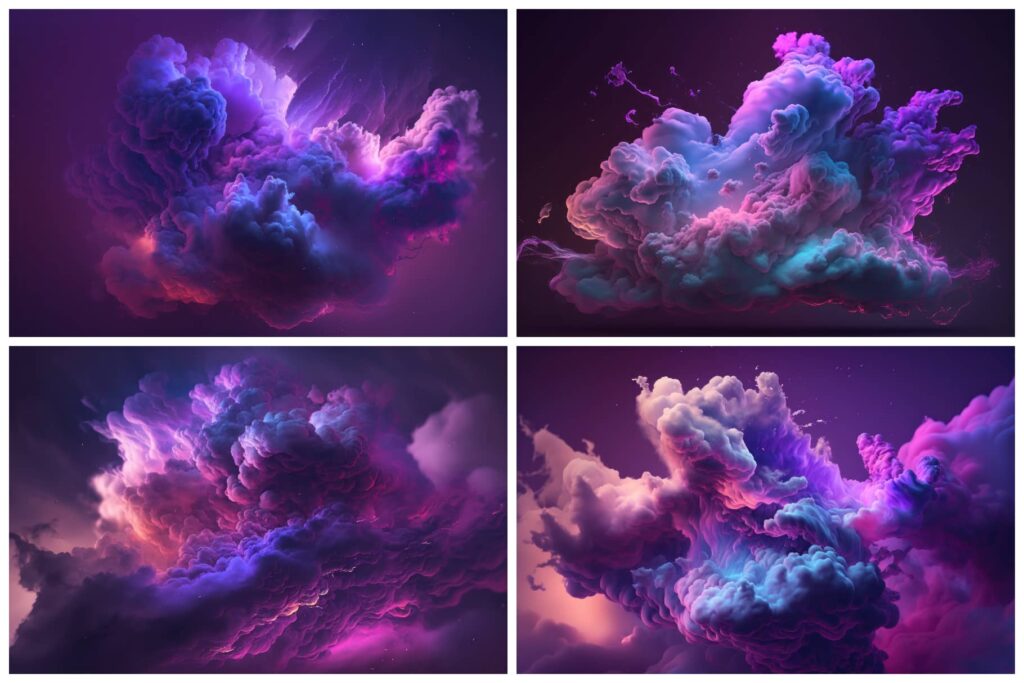 Get lost in a dreamy world of swirling, vibrant purple clouds. Each image captures the majesty and mystery of the sky, with an otherworldly quality that's perfect for design projects of all kinds.
Whether you're creating a fantastical book cover, designing a mesmerizing website, or crafting an eye-catching poster, these illustrations will add a touch of magic to your work.
With their vivid colors and breathtaking detail, these high resolution cloud images are sure to inspire and delight anyone who sees them. So why wait? Dive into a world of wonder with our purple cloud illustrations today!
File Contains:
20 (6144x4096px) PNG Backgrounds