Last Updated on July 20, 2023
Procreate is a great application. From budding designers looking to make a name for themselves to experienced brands or companies, Procreate is a cheap and cheerful program that anyone can use to make their work stand out.
Did you know that you can import a host of new fonts and make your work stand out even more? This article looks to show you some of the best fonts that you can download right now!
Beautiful Procreate Fonts
1. Starlys
Starlys Handwritten Bold Font. It looks beautiful on a variety of designs requiring a personalized style, such as wedding invitations, weddings, logos and so on. This font is PUA encoded which means you can access all of the glyphs and swashes with ease! It is a gorgeous font to create designs within Procreate.
2. Refila
The Refila font is a bold and authentic display font. The font is suitable for any branding project like logo, t-shirt printing, e-sport, and much more. outstanding in a wide range of contexts. Its upper and lower cases are stunning and are easy to read.
3. Yellow Fancy Script
For those of you who are needing a touch of elegance and modernity for your designs, this font was created for you! This quirky design is great for any designer looking to add a touch of fun to their designs. It was built with OpenType features like swashes, numbers and punctuation, oh, and it's multilingual too!
Download Yellow Fancy Script Here
4. AM Open Heart
This font is great for your creative projects such as watermarks on photography and is perfect for logos & branding, photography, and invitations. It is good for long and short texts too, so you don't need to worry about versatility. It is modern and sleek, a great option for any budding designer!
5. Hidup Tenang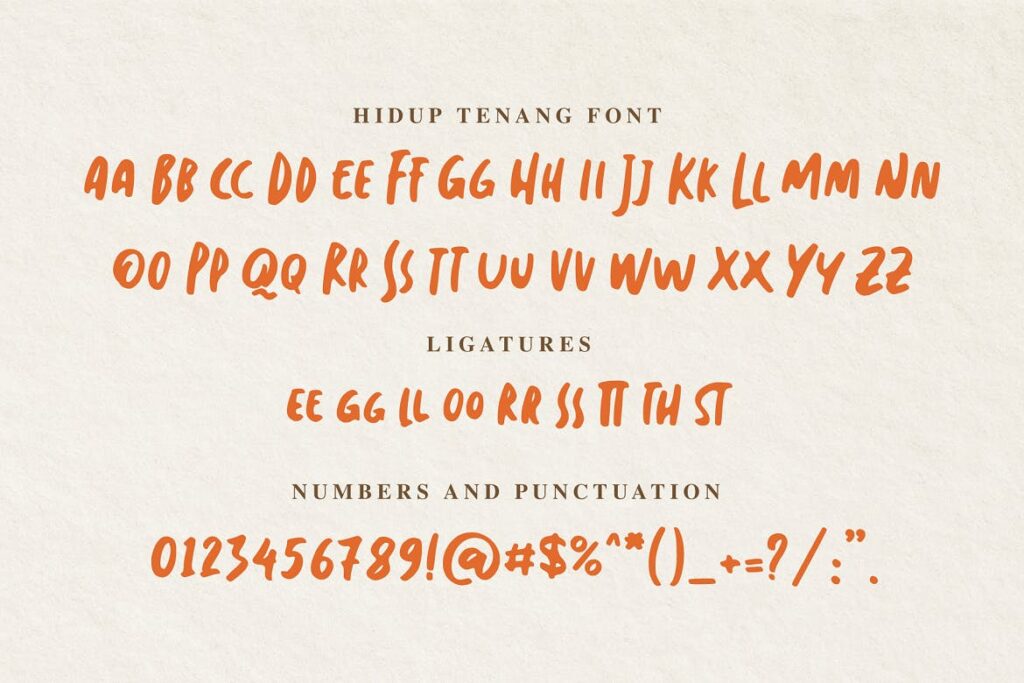 Hidup is a whimsical, laid-back, and fun display font. No matter the topic, this font will be an incredible asset to your fonts' library, as it has the potential to elevate any creation. It is perfect for quotes due to its clean look, and it is an ideal choice for a designer looking for a playful look to elevate their work.
6. California Starlight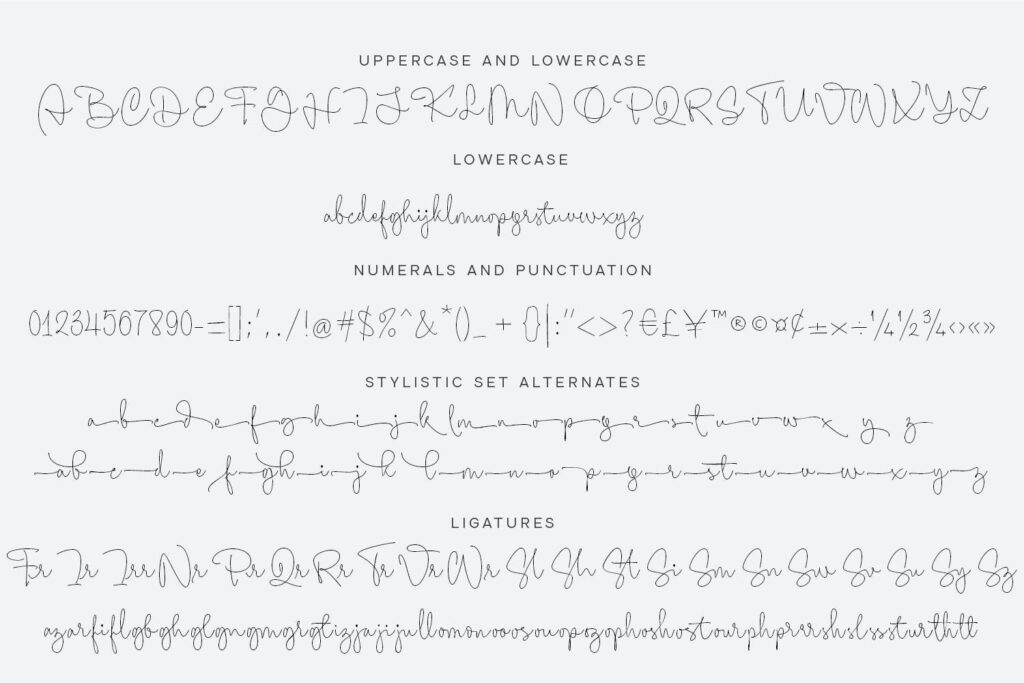 A clean font that looks to imitate the strokes of a roller pen, California Starlight is ideal for branding, logotype, photography quotes, wedding invitation cards and merchandise, quote writing, craft projects, and various other unique prints. It is a perfect font to test in Procreate
Download California Starlight Here
7. Wild Youth
Timeless and distinct, wild youth is a great font for any designer to import onto Procreate. It contains all OpenType benefits like ligatures, swashes and punctuation, and its layout is modern and just plain cool. Well worth a try.
8. Metavoria
Metavoria is a playful and quirky display typeface with a hand-drawn style. This font comes with so many ligatures and alternates, that you can use that for more fun on your projects. The Metavoria font is ideal for branding projects or packaging that need a quirky and playful feel.
9. Hore
With 20 ligatures and nearly 40 alternates to its name, the Hore font is a fun and playful choice for any budding designer to use in Procreate. The curves and spacing of both upper- and lower-case letters are really attractive and will make any design project stand out.
10. Almond Nuts
Casual, clean and attractive, Almond Nuts is a great option for any designer or business to use on Procreate. Supporting 100 languages, this classic script font is super-versatile and will make any work of yours stand out!
11. New Kids Crew
Edgy, exciting, and bold, the New Kids Crew font is all about being modern. It is raw and expressive with that touch of exciting street style that braver designers will look for. Perfect for posters and flyers, if you want to create something urban, this is the font for you.
12. Maternity
Beautiful and classy, this maternity font is feminine and is perfect for wedding invitations or business card designs for female-led companies. There is certainly a niche for this font, with its joined and curvy look, but it is truly beautiful.
13. Hinelka
Fun and versatile, this font is great for informal posters, logos and as a typeface for books. It is quite a positive font overall, so be sure to remember that if you wish to use it.
14. Collean Monoline Signature Font
Collean is a handwritten, monoline-style Signature typeface. With a variety of eye-catching glyphs, the font is great for designers of all experiences. Download it to try it and see!
Download Collean Monoline Here
15. Bettaria Signature Font
The Bettaria font will give your designs an authentic handcrafted feel. "Bettaria Signature" is perfectly suited to stationery, logos and much more. It is elegant, clean, and classy. It can be a little tricky to understand, but if you like joined writing, then this font is ideal.
16. Monkey Sausage
The font may sound a little silly, but trust me, there is nothing silly about how clean and sophisticated this font is. This font adopts a bold, firm, natural and trendy style. Very suitable to meet your design and packaging product needs at this time, it is fun and easy to understand, a perfect choice.
17. Love Letters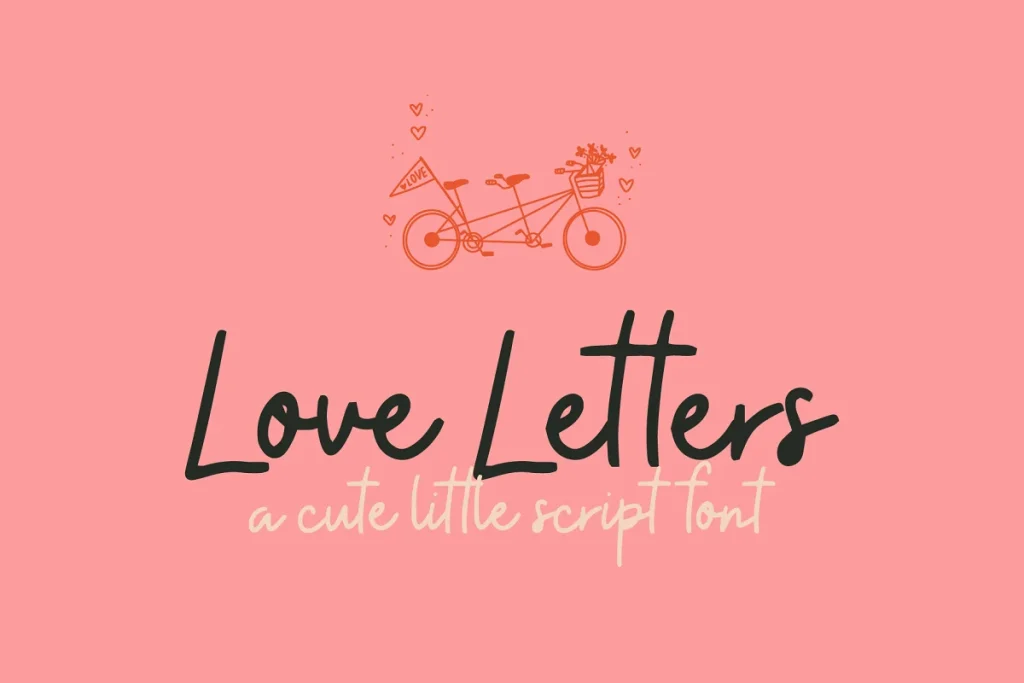 Love Letters is a handmade script font that it equal parts adorable and edgy. With flawless ease, this font can be the girl next door or the bad boy on the other side of town. Great for posters, branding, large projects and small!
18. Ms. Nicky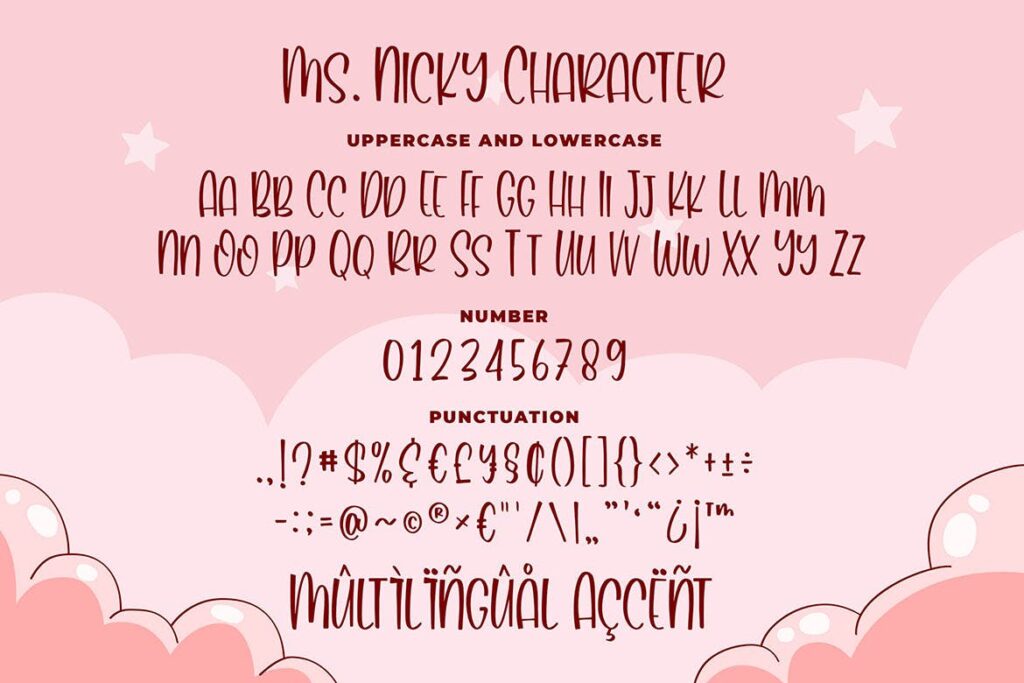 Inspired by the writing of teachers, the Ms. Nicky font is set to replicate the writing of a teacher as they correct your work. It is amazing for anyone looking to create a promotional piece for educational content. It is also ideal for posters, flyers and branding overall.
19. Endless Script
Endless Script is beautiful handwritten font. It looks like it has been created with a tiny brush or pencil and is great for adding elegant decorations to your designs. It looks great on posters and flyers and shines when used in smaller font sizes.
20. BiteChalk Typeface
This font is good for projects like menu boards. It is specially designed for cafes or restaurants. If you are creating or designing a menu or a food-related logo.
21. Asphalts
Asphalt is a mixture of rough and heavy brush strokes with a bit of an easy-go-lucky script feel. It was inspired by skaters and it is a mix between big and bold lettering and graffiti-like design.
22. Novitha
Perfect for logotype, t-shirt design, typography poster, quote design, etc, Novitha is a beautiful handwritten font that looks great on anything at all. As a designer, the font is well worth importing and trying.
23. Cherie Bomb
Urban and chic, Cherie Bomb is a handmade brush font with a punk–rock feeling, but with personality and heart. It will allow you to create stunning hand-lettering quickly and easily.
24. Amithen
Amithen is textured brush font, contemporary approach to design, handmade natural with an irregular baseline. Amithen includes a complete set of uppercase and lowercase letters, as well as multi-language support, numbers, punctuation, and ligatures.
25. Inkhead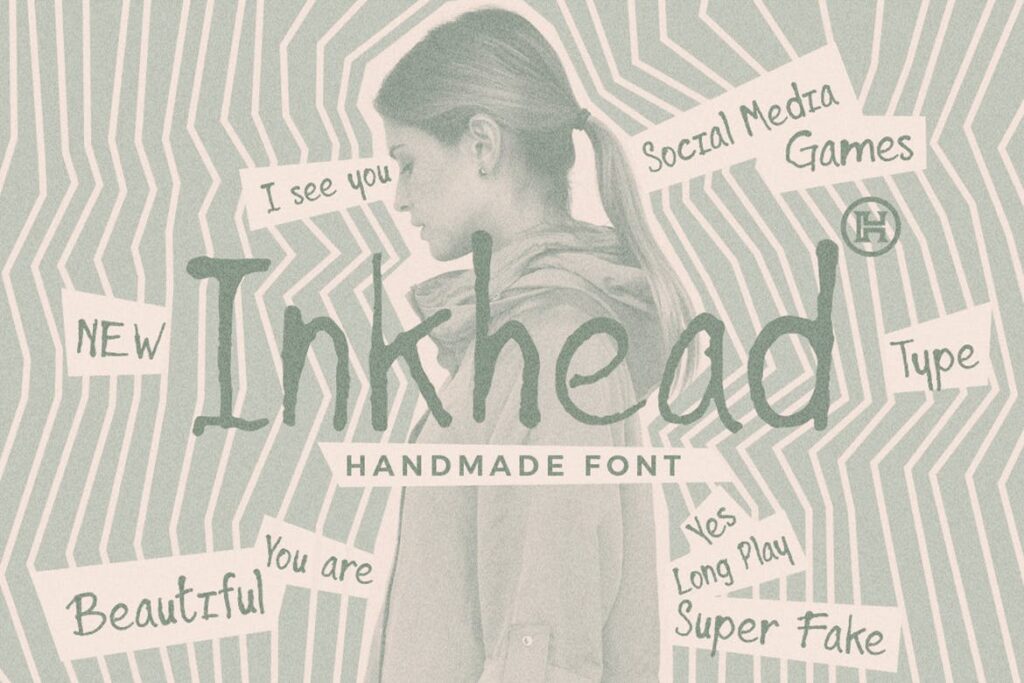 Inkhead is a handmade typeface that gives a grunge look. With its unique and distinct characteristics it sets itself apart, while also maintaining a strong timeless appeal overall, has 252 glyphs and supports multiple foreign languages. Is a perfect font for industrial poster designs, headers, small and block text.
26. Pastel Handwriting Font
Simple, cute and fun, if you are looking to create a design with ink strokes that look stylish and modern, then this is the font for you. It's perfect for logos, name cards, magazine layouts, invitations, headers, or even large-scale artwork.
27. Sunshine Tomorrow
A modern and playful handwritten font, Sunshine Tomorrow is a stunning typeface that is ideal for use on a design that will have a lot of colours or that is for children.
Download Sunshine Tomorrow Here
28. Fig & Lemon
Fig and Lemon is a brilliant font that looks chic and modern. It is ideal for quotes, posters, or any design with images in it. Download it and try it out on Procreate just to see!
Download Fig and Lemon Font Here
FAQs
How to add fonts to Procreate?
To add a font in the procreate app, simply create a canvas and type in your desired text. Then enter 'edit text' mode, press 'edit style' in the top right. Once the 'text style' tab is opened, press import fonts, and import to your hearts content.
How do I download fonts to Procreate?
https://www.youtube.com/watch?v=Eb6m7i0S8yg
Download your desired font or fonts to your files. Open the iOS files application, navigate your fonts folder and pick the font you wish to use. Click on My iPad, then Procreate, and then Fonts. Following this, you should have access to any imported fonts.
What is Procreate?
Procreate is a creative graphic software application available on Apple. It is full of features that designers love that are easy to use. It is a complete art studio that specializes in allowing users to create graphic art. It has been hugely popular since its inception in 2011.
Is Procreate expensive?
Considering the sheer number of benefits that you receive when you buy it, no, at only $10 for a once-off payment, it is not expensive at all. For that price, it can do alot of the things that more expensive and advanced programs can do.
Now you need an iPad and an Apple Pencil to use it, but if you happen to have those tools at your disposal, then there is no better graphic design application on the market at a cheaper price!
Can I test brushes, fonts or paints on the Procreate app?
Yes! You most certainly can. You can use the variety of brushes and fonts as much as you need, and then simply create a new canvas! It's as simple as that.